---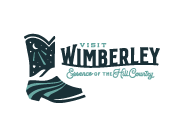 Wimberley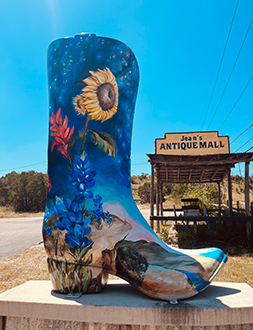 Wimberley, Texas, nestled in the heart of the Texas Hill Country, is a charming and picturesque destination that offers a perfect blend of natural beauty, artistic flair, and small-town charm. Located just a short drive from Austin and San Antonio, Wimberley is a popular getaway for those seeking a tranquil escape or a taste of Texas hospitality. Here's an overview of what you can expect when traveling to Wimberley:
Natural Beauty: Wimberley is renowned for its stunning natural landscapes. The Blanco River flows through the town, providing opportunities for swimming, tubing, and kayaking in crystal-clear waters. Blue Hole Regional Park, a beloved local spot, features a scenic swimming hole surrounded by lush vegetation and hiking trails. Jacob's Well, a captivating artesian spring, is also a must-visit natural wonder.
Arts and Culture: Wimberley has a thriving arts scene, with many local artists, galleries, and studios showcasing their work. The Wimberley Valley Art League hosts regular exhibitions, and you can explore unique art pieces at various shops in the town square. The EmilyAnn Theatre & Gardens is a cultural hub that hosts live performances and outdoor events.
Shopping and Dining: The Wimberley Square is the heart of the town, where you'll find quaint boutiques, antique shops, and artisan stores offering everything from handmade jewelry to Texas souvenirs. When it comes to dining, Wimberley offers a range of culinary experiences, from casual Tex-Mex to gourmet dining. Be sure to try some local BBQ and Hill Country wines.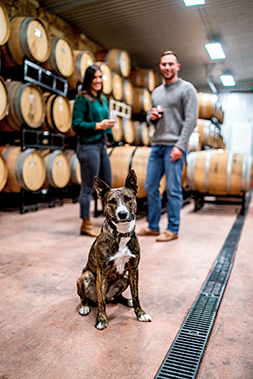 Outdoor Activities: In addition to river activities, Wimberley offers excellent opportunities for hiking, birdwatching, and stargazing. The nearby Wimberley Zipline Adventures and Cypress Creek Nature Trail are popular choices for adventure seekers.
Events and Festivals: Wimberley hosts a variety of events and festivals throughout the year, such as the Wimberley Market Days, Butterfly Festival, and Wimberley Arts Fest. These events provide a unique opportunity to immerse yourself in the local culture and traditions.
Accommodations: Wimberley offers a range of accommodations to suit different preferences, including cozy bed-and-breakfasts, boutique inns, vacation rentals, and campgrounds. Many accommodations offer scenic views of the Hill Country.
Relaxation and Wellness: Wimberley is known for its tranquil atmosphere, making it an ideal destination for relaxation and wellness. You'll find numerous spas and wellness centers that offer massages, yoga classes, and holistic therapies.
Accessibility: Wimberley is conveniently located about an hour's drive from both Austin and San Antonio, making it an accessible weekend getaway or day trip destination for visitors from these major Texas cities.
Whether you're seeking outdoor adventure, artistic inspiration, or a peaceful retreat in nature, Wimberley, Texas, has something to offer every traveler. Its natural beauty and welcoming community make it a memorable destination for anyone looking to experience the charm of the Texas Hill Country.
---
---