---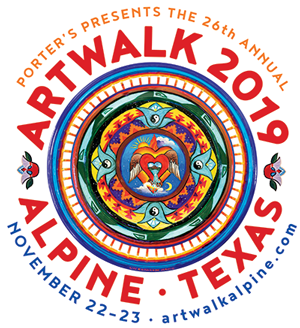 Alpine Artwalk
November 22 - 23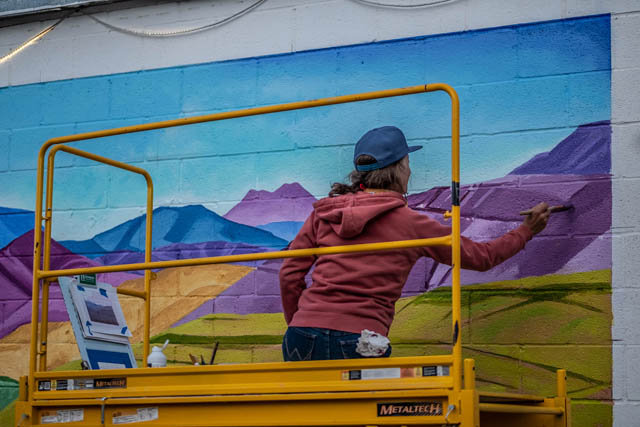 Alpine and the Big Bend Region have become a haven for artists and creatives looking for a slower pace of life and a landscape that inspires them. They found it out here in Far West Texas, surrounded by the desert mountains and flowering yuccas. Each November, all of downtown Alpine opens up into one giant art gallery when local artists display their latest creations and interact with buyers. It's a weekend celebration of art and music. We call it Artwalk—and you're invited (Nov. 22-23).
Artwalk has become a tradition for friends and family looking for an excuse to make their annual pilgrimage to the region. A pre-holiday gathering of sorts, without the stress, cleaning or cooking. Drink coffee on patios, hike the area's mountains, discover new artists, take selfies in front of murals, and pick out new masterpieces to adorn your walls.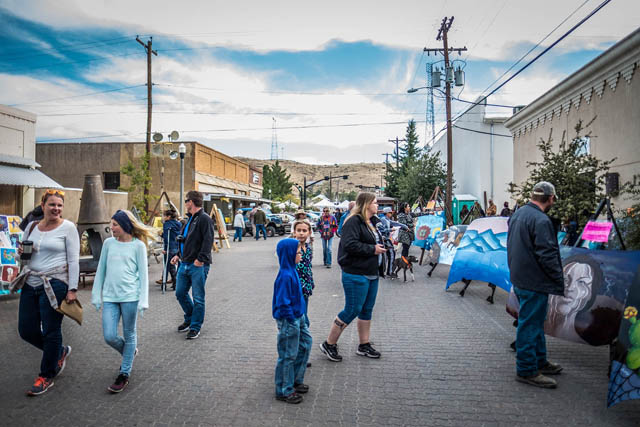 During the day, Alpine's streets will be garnished with food trucks and vendors (which stay open until 10 p.m.) and nearly every door downtown will be open, welcoming you to view the vibrant artwork on display inside. A slow transition into evening takes place as musicians begin to fill the air with performances throughout the streets. When night falls, headliners take the main stage in the center of downtown as well as live music venues including Railroad Blues, the Ole Crystal Bar, Ritchey Wine Saloon, and Old Gringo Coffee & Cocktails.
During Artwalk, you'll see Stylle Read's newest mural in town, "History of the Texas Rangers," on the east wall of the Prescription Shop—commissioned by Artwalk after the passing of Texas Ranger Joaquin Jackson. Also visit the new Alpine Alley Art with murals by Pauline Hernandez, Juliana Johnson, Nancy Whitlock, and Carolyn Macartney and Liz Sibley.
Rooms fill up fast for this popular event in Alpine, so book now—we'll see you soon!
Get more information on Artwalk at artwalkalpine.com.
---
---