---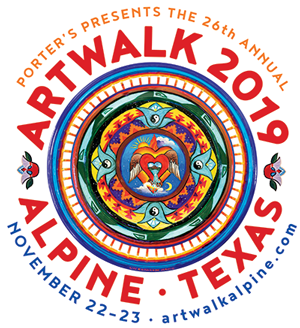 Alpine Artwalk | 21 Locations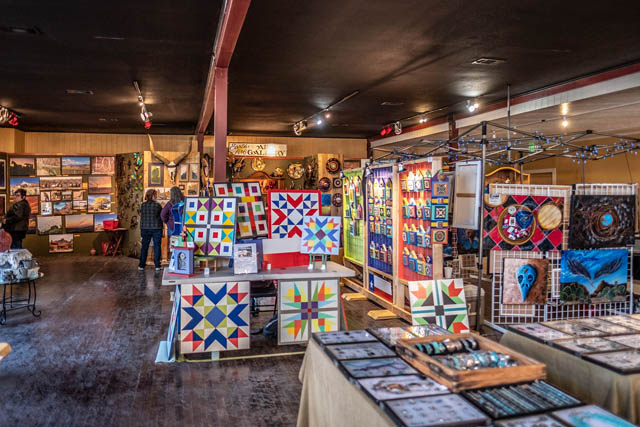 From 10am-10pm Friday and Saturday, visitors to Artwalk can wander and view exhibits in 21 different galleries, businesses and pop-up art locations. 2019's exhibits include:
Anju's Fine Jewelers
Artwalk Silent Auction
Batey No. 402 Mobile Art Gallery
BBAC Gallery on the Square
Black Cat Vintage
Catchlight Art Gallery
Emergo Arts Boutique
Front Street Books
Galeria Mañana
Holland Hotel
Kiowa Gallery
Murphy Street Mercado
Old Gringo Coffee & Cocktails
Ponton Law Office Pop-up Gallery
Sul Ross Art Club
Talley-Reed Insurance
Texas Ranch House Too & Dimestore Cowgirl
The Ritchey Wine Saloon & Beer Garden
TransPecos Banks
Vaquera Vogue Boutique & Salon
Whitlock Studio of Fine Art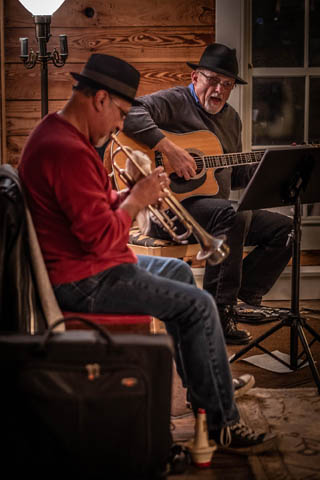 Each year, Artwalk selects a Big Bend artist to feature in a special exhibit and in the event's promotional artwork. 2019's honored artist is Collie Ryan of Terlingua, whose hubcap mandalas have found their way to collections all over the US over the last several decades. As Ryan writes, "People need mandalas. They teach us and remind us that life is a circle, a cycle–all things interconnected. Life is an unfolding mandala and we all have our place in the great wheel of life."
Austin Bike Zoo
A collaboration between bicycle-builders, puppet-makers and performers, the Austin Bike Zoo will bring to Alpine's Artwalk a collection of bicycle butterflies, moving sculptures 10 to 18 feet tall. Visitors can watch and even ride these creations on a closed block of 5th Street in downtown Alpine.
Live Music
Artwalk provides free live music on four stages around downtown Alpine, starting at 5pm on Friday and at 12:30pm on Saturday and lasting until 11:30pm both nights. The program will feature an array of bands from the vibrant regional music scene as well as some visiting favorites like El Paso's Frontera Bugalú and Tom Petty tribute band The Damn Torpedoes.
Veteran music roadhouse Railroad Blues will feature perfrormances by Jay Statham (Friday) and Zack Walther (Saturday) from 10:00pm to 2:00am for a modest cover charge.
---
---