---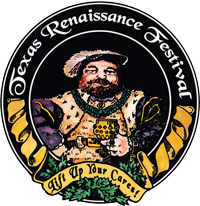 Texas Renaissance Festival
October 7 - November 26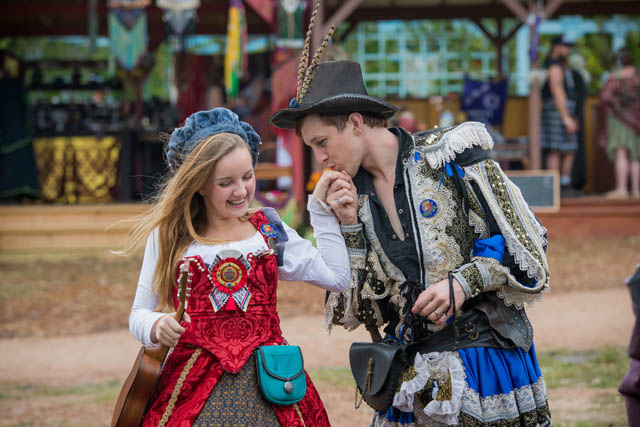 "Hear ye, hear ye, come one, come all, Knights and Damsels, Lords and Ladies, Wenches and Witches!" It is officially time to eat, drink, and be merry. Gather ye family, fellow villagers and friends to join the festivities for the annual Texas Renaissance Festival. Lift up thy cares and step into an enchanted kingdom offering entertainment, food, drink, shoppes, and more! Journey back in time to the Nation's Largest Renaissance Festival and be blown away by this magical event that has entertained people from far and near since 1974.
Hosting over 500,000 guests annually, you can imagine that there is much to do and see at this festive event. Your mind will be mesmerized by the variety of world-class entertainers that grace 25 different stages in the village and offer performances fit for a King and Queen. Magicians, jugglers, acrobats, and more will thrill and excite you as you move through the 70 acres that make up this royal fantasy faire.
Planning is easy and fun with the wonderful "Survival Guide for Newbies" offered on the Texas Renaissance Festival website. Choose your activities, dine on flavorful food and drink, test your gaming skills, and shop to your heart's content with this handy list of best tips to help you and your group navigate your way through medieval magic.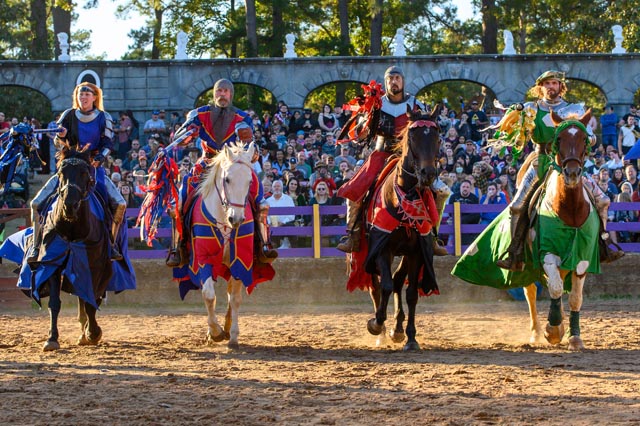 A Most Fantastic Faire
This fabulous festival, that takes over tiny Todd Mission, Texas (located 55 miles Northwest of Houston) for 8 weekends in October through November was started in 1974 by brothers George and David Coulam. Spanning just 15 acres at its inception, records reveal there were still over 33,000 inaugural attendees!
The Texas Renaissance Festival, known affectionately as TRF, now spans over 55 acres, (200 if you include the sprawling campgrounds) and entertains over half a million people annually. Each weekend highlights a special theme.
Put on your best outfit and come out to the TRF Opening Weekend celebration of the Queen's Birthday. The best ticket prices of the event, special Queen's Birthday food, beverages, arts and crafts, plus unique activities for campers and the after-hours crowds. Return the following weekend to float through the fantastical, "1001 Dreams." For a Halloween to remember, celebrate Renaissance style at "All Hallows Eve." Continue by swashbuckling your way through a perilous "Pirate Adventure." At last comes the grand finale where you can gather with family and friends to embrace the holiday season and celebrate the final weekend with a classic Celtic Christmas.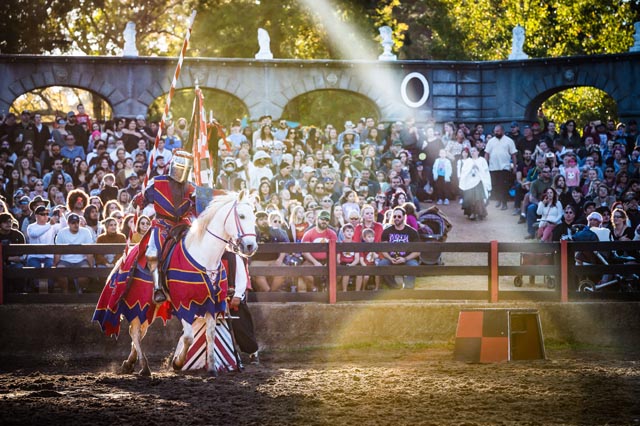 Be Dazzled by the Dark Ages

No matter which weekend you choose or whether you decide to come for all 8, the celebration never ends! Let your eyes be dazzled at the many forms of entertainment offered to you on a silver platter. Over 25 stages with a variety of entertainment, from family shows to mature offerings.
Bagpipes to belly dancers, you'll want to view every vibrant variety of visual splendor. Medieval music will fill your ears as you wander through one of over 350 artisan shops offering handcrafted goods. Demonstrating artists of all types and skills will awe with crafts from glassblowing and forging armor to candle making and coin minting.
The larger stages are where the real merrymaking happens. Two fan favorites year after year are the jousting and the birds of prey demonstrations. Don't forget to stay for the Royal Fireworks every evening of the festival at dusk. If you're looking for something fun to do in Texas or in the Houston area, The Texas Renaissance Festival is an absolute must!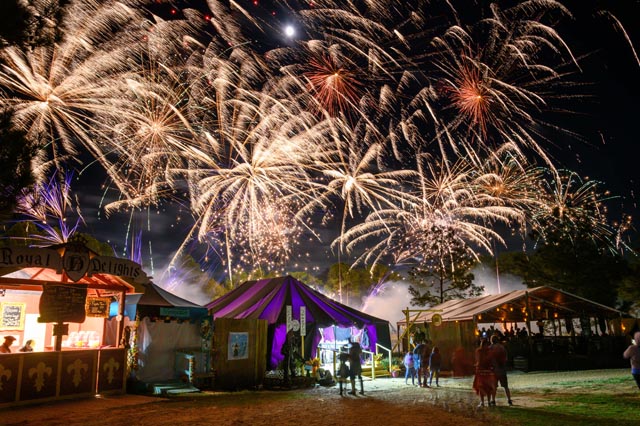 The Fairest of Foods
Don't let your merrymaking stop there; you'd be a joyless jester if you decided not to ingest the boundless bounty of beautiful bread-breaking options offered in this medieval menagerie. Sample food from a variety of countries including Greece, Spain, France, Poland, and England.
The Ancient Greeks offer gyros, dolmades, and baklava, a magical Mediterranean mezza fit for the Gods. Are you looking for something totally Medieval? Head for a true TRF staple, the iconic and gigantic-sized turkey leg. With 80,000 sold yearly, you'd be fowl not to try it!
Succulent sausage and chicken, thirst-quenching coffee and cocktails, spirited mead and beer, there is truly something to please every palette. Round it off by heading for the plethora of pastries and sweets, including moist butter cakes and decadent brownies, there is something to satisfy every sweet tooth! Explore the full list of menu and restaurant options in the land here.
To check the most current information, attractions, and live performances for this event, please visit https://www.texrenfest.com
---
---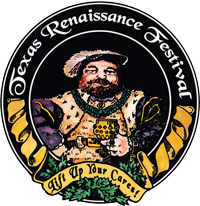 Texas Renaissance Festival
21778 FM 1774
Todd Mission, TX 77363
281-356-2178
www.texrenfest.com