---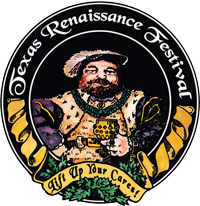 Texas Renaissance Festival Event Schedule, Ticket Prices, and Campgrounds
Event Schedule - Themed Weekends
The Queen's Birthday
October 7 & 8: The Texas Renaissance Festival is excited to kick off our season in celebration of our majestic Queen's Birthday! For this weekend only, revel in special ticket pricing (the lowest of the season),specialty foods, beverages, divine crafts from artisans, and curated activities all in her majesty's honor!
1001 Dreams
October 4 &15: Visit New Market Village and be amazed by fanciful creatures of all types. Special events include a dragon-wing eating contest and a fantasy costume contest.
Pirate Adventure
October 21 & 22: Calling all land lubbers to come ashore for this preposterous pirate party! Special events include the Best Dressed Pirate contest and the Fish-N-Chips eating contest.
All Hallows Eve
October 28 & 29: Join the Kingdom in welcoming the Transylvanian court, as well as a variety of ghosts, ghouls, and goblins! Spooktacular special events include a Halloween costume contest and Kettle Korn eating contest.
Heroes and Villains
November 4 & 5: Heroes and heroines clash with vixens and villains. Special events include a Heroes and Villains costume contest and a gyro eating contest.
Barbarian Invasion
November 11 & 12: Enter the village at your own risk as you join the Great Horde of barbarians. Special events include a best/worst dressed Barbarian contest and a turkey leg eating contest.
Highland Fling
November 20 & 21: Celebrate with the lads and lassies of Scotland. The Highland games, Bonnie Knees contest, and haggis eating contest are amongst the special events offered this weekend.
Celtic Christmas
November 24, 25 & 26: Children of all ages will enjoy this final weekend celebration full of Yule-tide cheer. Enjoy a holiday costume contest and pumpkin pie eating offered for special holiday events.
Be sure to check out the Texas Renaissance Festival Entertainment Schedule and the Texas Renaissance Festival Map for more details.
---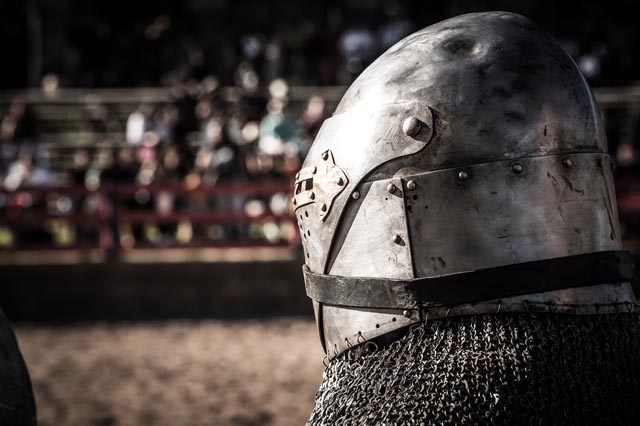 Ticket Prices
Jugglers and gentry, pageantry and pride, princes and paupers, there are tickets and packages for all. General admission tickets are date-specific with no refunds, exchanges, or rain checks. Choose well and check the weather before purchasing. Ticket insurance is available for an extra fee. For those of you who can't quite get enough of this time travel extravaganza, Silver, Gold & Diamond Season Passes are available for adults and children. Additionally, children are free on Sundays.
For those of you looking for a more unique experience at TRF check out the many additional ticket options to add to your experience. Odins Table Wine Tasting, a private tasting experience is described as, "visually stunning, interactive, educational and entertaining." With all tickets including a complimentary commemorative glass, you won't want to miss this once-in-a-lifetime experience! (This event is for 21 and over).
In addition, 4 different Escape Room Adventures were added in 2022!
Bring the whole family and beat the heat in the newly renovated, air-conditioned location. Please be aware that all tickets purchased for Ren Fest and subsequent events are non-refundable.
---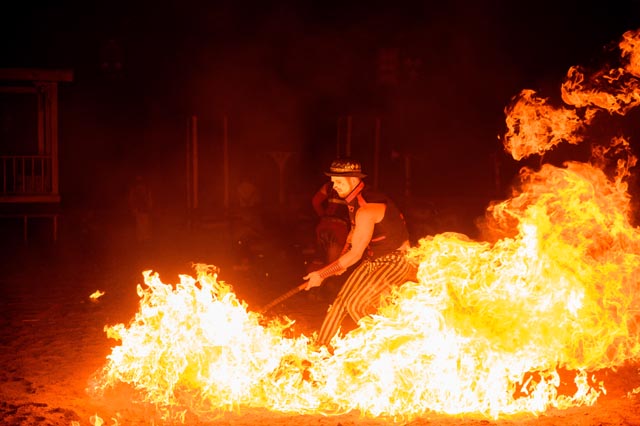 Live Like a Local & Camp at The Ren Fest!
If season passes don't fulfill the time traveler in you, get medieval with it and sleep at the campgrounds! For years tribes have gathered on the campgrounds, The Fields of New Market. These campgrounds have played host to families, friends, clans, and clubs in a picturesque meadow offering first-class accommodations for campers of all types. An assortment of camps and campers are allowed including, tents, trailers, and RVs.
You will need both a camping ticket and a festival ticket. Shuttles are available to get you to and from the festival. Click here for more information on how to have your best camping trip at TRF.
To check the most current schedule and ticket prices for this event, please visit https://www.texrenfest.com
---
---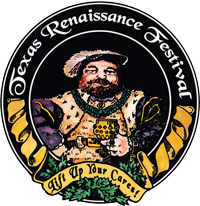 Texas Renaissance Festival
21778 FM 1774
Todd Mission, TX 77363
281-356-2178
www.texrenfest.com