---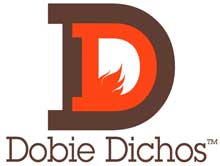 Dobie Dichos
November 5, 2021
Campfires, Chili con Carne, and the Words of J. Frank Dobie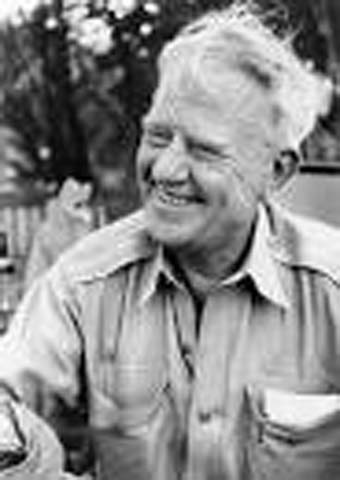 Dobie Dichos: Campfires, Chili con Carne, and the Words of J. Frank Dobie started in 2011 at the suggestion of Dobie Dichos emcee and author, William Sibley, and via the instigation of former George West Storyfest Exec. Director, Mary Margaret Campbell. The yearly event (held on the first Friday in November) honors Live Oak County's most famous son, J. Frank Dobie, and celebrates Dobie's works and contributions to literature, folklore, and storytelling.
Invited Texas writers/authors and storytellers read from or tell stories from the works of J. Frank Dobie on the grounds of the Historic Oakville Jail, located in Oakville, TX on IH37 in Live Oak County (between Three Rivers and George West.)
Prior to the program, a meal of chili con carne, pan de campo, and dessert is served to those who purchase the program + meal ticket. Tickets for the program only are also available. Beer and water are available. During the meal, an acoustic musician entertains the audience.
The event is BYOLC: Bring Your Own Lawn Chair. Attendees set up their lawn chairs under the mesquite trees and stars on the grounds of Live Oak County's first courthouse, with the original jail just left of the outdoor stage (a 1940s pickup truck converted to a stage for the event). The program begins as the sun sets; a campfire is lit; and attendees enjoy Dobie's contributions as read or told by the participants on stage.
For the first nine years, Dobie Dichos was presented by George West Storyfest Association, Inc. as a pre-festival event the night before George West Storyfest. Storyfest discontinued after its 30th annual festival in November 2018, but the organization to present Dobie Dichos in 2019. In January 2020, George West Storyfest Association, Inc. became Dobie Dichos, Inc.
Authors, novelists, playwrights, poets, screenwriters, journalists, professors, actors, songwriters, musicians, storytellers, performers - all have appeared at Dobie Dichos and shared their amazing talents.
The list of Dobie Dichos participants grows more distinguished with each passing year. We've hosted three Poets Laureate of Texas, five past Presidents of the Texas Institute of Letters, three past Presidents of the Texas Folklore Society, the current Secretary-Editor (and Fellow) of the Texas Folklore Society, Hollywood screenwriters, New York producers, TV personalities, award-winning storytellers, actors, songwriters, and authors. Come join us this November and be impressed with Texas talent at its very best!
---
---