---

Houston Italian Festival Entertainment
Embark on a tour of Italy without flying across an ocean when you visit the Houston Italian Festival. Walk around the University of St. Thomas during the four-day mid-October event and you'll take in all the sights, sounds, and smells of Italia. Italian musicians and dancers perform, the aromas of baked pizza and sweet wine fill the air, and a crowd gathers to watch a few folks play the ancient game of Bocce. These are the sensations you'll experience at the Houston Italian Festival, a significant cultural event in Houston. Featuring fun activities for all ages, plenty of delicious food and wine, and unique ways to immerse yourself in Italian language and culture, the Houston Italian Festival has something to offer everyone. Read on to see the festival's schedule and the type of entertainment you'll see at this Houston event's distinct venues.
---
Houston Italian Festival Schedule
Please check the Houston Italian Festival's website for the most up-to-date information about this year's schedule.
---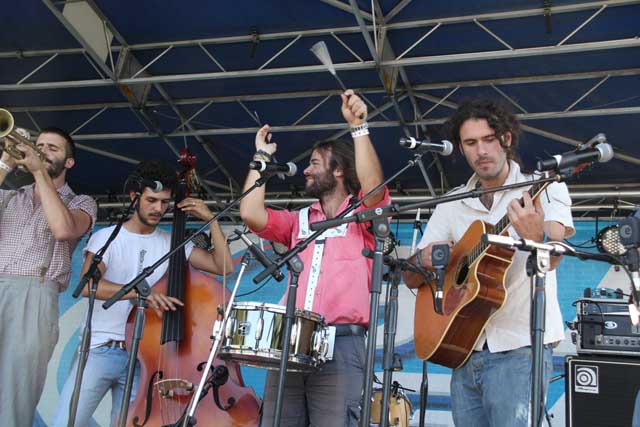 Houston Italian Festival Entertainment
Main Stage
Each of the Houston Italian Festival's four days is packed with things to see and experience at the Main Stage. Listen to the tunes of Italian musicians and bands from Houston, Chicago, and New York; watch folk dancers and other cultural performers; and root for your favorite competitor in the pasta eating and grape stomping contests.
Children's Stage
The Children's Stage provides fun for younger festivalgoers. Special puppet shows featuring fun and lively music delight the young and the young at heart, and kids can even learn how to dance the Tarantella, a whirling dance from southern Italy.
Taste of Italy Pavilion
Savor premium wines, play Italian-style poker, and learn how to cook delicious dishes at the Taste of Italy Pavilion. Attend a wine tasting seminar and you'll try reds and whites from across Italia, or you can sit back and watch your children (aged 3 – 12) learn some basic Italian as they make an authentic dish.
Cultural Education Stage
Now that you've tried the food, sampled the wine, and listened to the music, why not learn some Italian? That's exactly what you can do at the Cultural Education Stage. Introductory Italian language classes are offered for children and adults throughout the festival. Other events, like screenings of popular children's movies dubbed in Italian with English subtitles, are also offered at the Cultural Education Stage.
Cultural Movie Theatre
Fans of Italian cinema need look no further than the Cultural Movie Theatre, which screens films and documentaries throughout the festival. Everything from classic films from the golden age of Italian moviemaking to travel and cooking documentaries are shown in this section of the festival.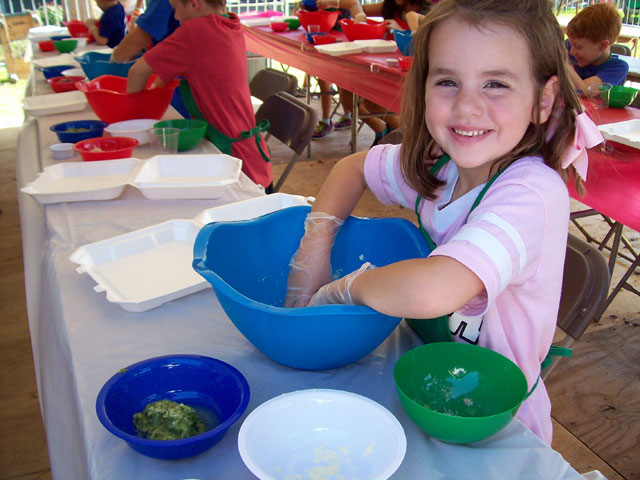 Italian Cultural & Community Center (ICCC) Booth
If your youngsters are feeling the itch to do something hands-on, take them to the ICCC Booth. Here you'll find a variety of kid-friendly activities, such as painting, coloring, and various other arts and crafts. Basic language classes covering colors, numbers, seasons, and more are also offered at the booth, providing an even more immersive experience for your kiddos.
---
---