---
Premiere Market Special Events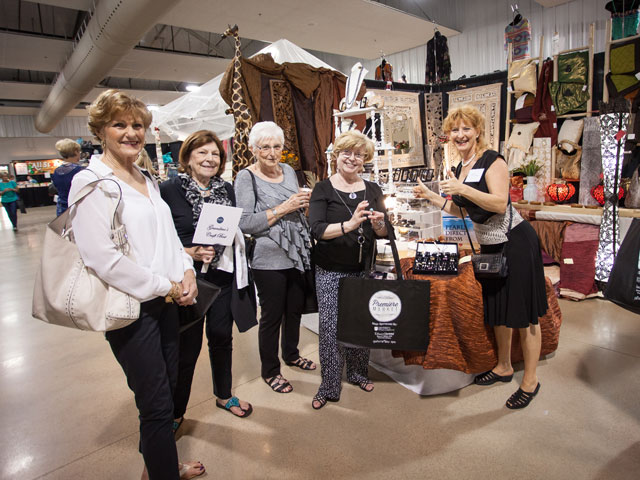 The Premiere Market in Bryan/College Station at the Brazos County Expo is the only juried market in Brazos Valley area and local shoppers' favorite event of the year.
Presented by the Brazos Valley Symphony Society, the Market is a chance to find the perfect gift for a loved one or a unique item to keep all to yourself. Below you'll find information on the special events being held over the course of the event.
For more information or to RSVP, visit the Premiere Market's website.
---
Muffins, Mimosas & More!
Enjoy a refreshing brunch cocktail or gourmet coffee as you browse, and pair it with a muffin or other baked breakfast delight from 9 to 11am on Friday. The best part is that you don't have to worry about breakfast before you leave the house!
Date: April 6, 2018
Admission: $15
---
Shop In Style: Bacon & Bloody Marys!
At this final day special event, the bar will be serving up Bloody Marys accompanied by bacon-infused breakfast items from 10am to noon on Saturday.
Date: April 7, 2018
Admission: $5
Special events are subject to change. Please visit the Premiere Market's website before making plans to visit.

---
---
Premiere Market 2018
Brazos County Expo at 5827 Leonard Road
College Station, TX 77807
(979) 696-6100
www.premieremarket.org