---
Premiere Market Special Events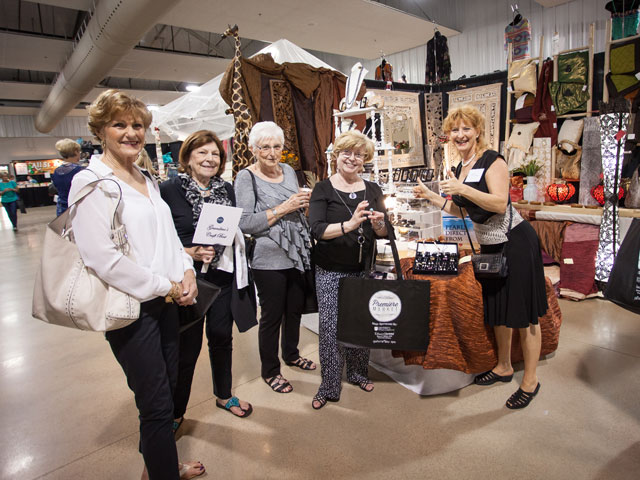 The Premiere Market in Bryan/College Station at the Brazos County Expo is the only juried market in Brazos Valley area and local shoppers' favorite event of the year.
Presented by the Brazos Valley Symphony Society, the Market is a chance to find the perfect gift for a loved one or a unique item to keep all to yourself. Below you'll find information on the special events being held over the course of the event.
For more information or to RSVP, visit the Premiere Market's website.
---
Sneak Peek Party
Be the first to shop and buy at this special preview event featuring champagne, chef-selected hors d'oeuvres, live music, and a cash bar. Some vendors will be offering exclusive discounts only during the Sneak Peek, and your ticket guarantees you entry to both general shopping days of the Market.
Date: April 5, 2018
Admission: $35 for one, $65 for two
---
VIP Shopping: Muffins, Mimosas & More!
Enjoy a refreshing brunch cocktail or gourmet coffee as you browse, and pair it with a muffin or other baked breakfast delight. Private VIP shopping runs from 9 to 10 a.m.
Date: April 6, 2018
Admission: $15
---
Shop In Style: Bacon & Bloody Marys!
At this final day special event, the bar will be serving up Bloody Marys accompanied by bacon-infused breakfast items.
Date: April 7, 2018
Admission: $5
Special events are subject to change. Please visit the Premiere Market's website before making plans to visit.

---
---
Premiere Market 2017
Brazos County Expo at 5827 Leonard Road
College Station, TX 77807
(979) 696-6100
www.premieremarket.org