---

Fort Stockton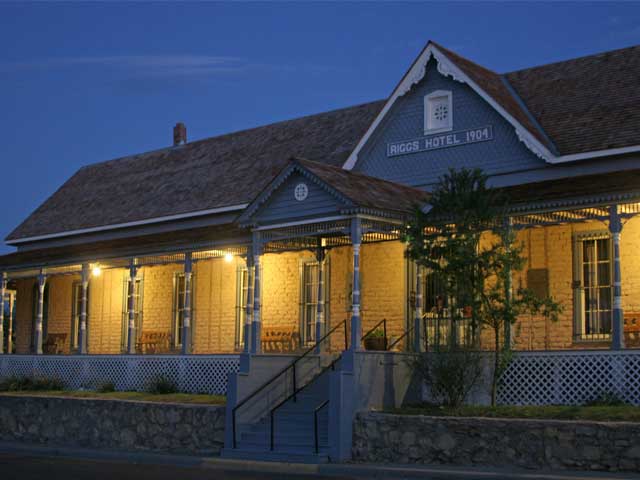 Saddle up the horses and get ready for a trip back to the Wild West in historic Fort Stockton.
Located deep in the heart of West Texas, the city is a living tribute to frontier life, when Comanche Indians, cattle rustlers, and American soldiers came to find water, buffalo, or just a stiff drink.
It's still a great place to get that drink, as well as eat delicious food and see some amazing sights.
Fort Stockton's history reflects the tale of the American frontier. In 1858, soldiers of the 1st and 8th Infantries arrived from nearby Fort Lancaster to garrison near the Comanche Springs at what was known as Camp Stockton.
They were tasked with protecting travelers heading west to Mexico and California from San Antonio, many of whom used the area as a stopping point due to the abundance of water provided by the springs.
In 1867, the camp gave way to the new, more permanent Fort Stockton, and troops would remain stationed there until it was finally abandoned in 1886.
By then, the threat of Indian attack was over and farmers had moved in to grow crops by irrigating with the natural springs and the Pecos River. Sheep and cattle ranches started to thrive, bringing to town cowboys and gunslingers before 20th-century civilization won the day and the Old West faded into the sunset.
Although the soldiers are long gone, Historic Fort Stockton still stands guard over the city from its location at the intersection of Fifth and Rooney Streets.
Listed on the National Register of Historic Places, the fort compound includes three buildings from the Officers' Row, the limestone Guard House, two reconstructed Enlisted Men's Barracks and Kitchens, and the parade ground. You can find information on the fort and its history at the on-site museum and visitor's center.
The fort is just one of many historic treasures that await you in Fort Stockton. Embark on the Fort Stockton Historic Driving Tour to discover more than a dozen of the town's historic sites, like the Pecos County Courthouse, the Historic Old Jail of 1884, and the Annie Riggs Memorial Museum.
The latter includes amazing relics like the tusks of a Columbian mammoth in the Archeology Room and the desk of murdered Sheriff A.J. Royal. While not all the buildings on the tour are open to the public, the Grey Mule Saloon certainly is, and you won't want to miss stopping in for a glass of wine at this unique tasting room.
There are also a handful of terrific Tex-Mex restaurants in Fort Stockton that serve up authentic enchiladas, tacos, and margaritas.
Don't wait; make like Paisano Pete (one of the largest roadrunners in the world!) and run to Fort Stockton for a truly special Texas getaway.
---
---

Fort Stockton, Texas
2181 W. I-10 Service Road
Fort Stockton, TX 79735
(432) 299-1220
visitfortstockton.com