---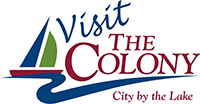 7 Must-See Events This Fall in The Colony
Walk into a world filled with dinosaurs, concerts by world-renown jazz musicians, family-friendly festivals and more. Settled along beautiful Lewisville Lake just north of Dallas, The Colony is the place to be in the fall.
Beyond its abundance of outdoor adventures and prime shopping opportunities, the "City by the Lake" has a full calendar of one-of-a-kind events and festivals you won't want to miss. Read on to see a few of the best, then find your way here to relish all that autumn in this part of North Texas has to offer.
---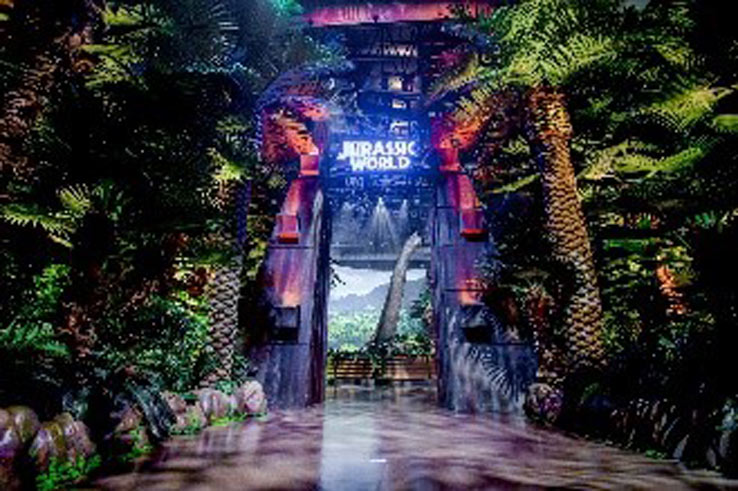 Jurassic World: The Exhibition
June 18 – September 6
Enter the awe-inspiring universe of Jurassic World, where dinosaurs come to life thanks to the scientists inside the Hammond Creation Lab. This immersive adventure begins with a ferry ride to Isla Nublar and the towering gates of the park. Within the attraction, meet larger than life brachiosaurus, cunning carnivorous raptors, baby dinos and more. Inside the lab, learn about the origin and lives of these prehistoric creatures, as well as the genetic science behind bringing the past back to life.
Be sure to catch this limited-time exhibition in the early fall, before it moves to its next stop on the international tour.
---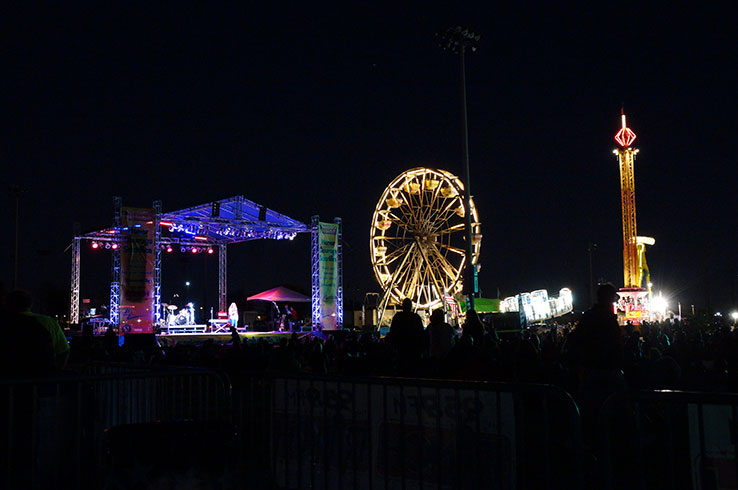 American Heroes: A Salute to Veterans
November 5 - 6
Celebrate Veteran's Day with a patriotic festival filled with concerts, vendors, rides and more at American Heroes: A Salute to Veterans. This free annual celebration honors our Veterans and active-duty service members with two days of concerts and family entertainment. As a true salute to our Veterans, a Memorial Ceremony and a Heroes Ceremony will give everyone the chance to thank our brave service members.
The concerts—held Friday evening and throughout the day Saturday—feature national acts on the main stage. Previous performances include Cory Morrow, John Michael Montgomery, The Oak Ridge Boys, and Tanya Tucker. Stop by the auto show and check out some incredible vehicles or lace up your shoes for the 5K or 10K fun run. The carnival and midway offers endless rides, games and fair food for a nostalgic experience. No true American celebration would be complete without an electrifying fireworks show, the only Veteran's Day fireworks in the DFW area.
---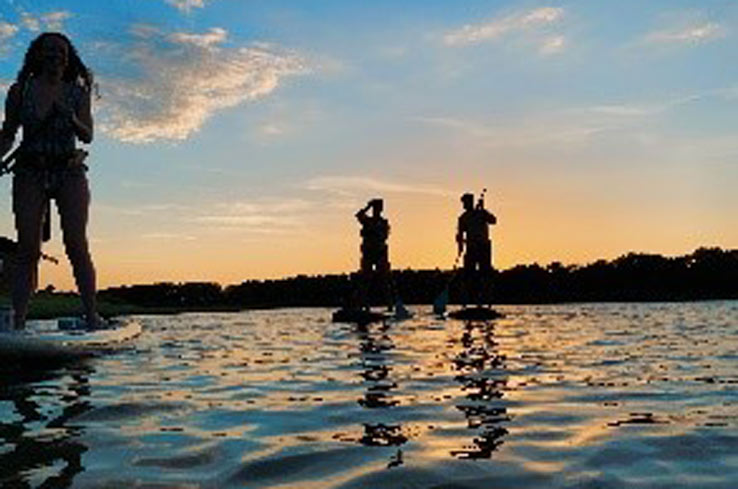 Outdoor Adventures
Thanks to mild fall weather in North Texas, outdoor excursions are still popular well into September and October. Stand up paddle boarding, one of the trendiest lake activities, is the perfect adventure to get out on the lake, without taking a dip in the water. DFW Surf offers seasonal classes like introductory basics and morning yoga as well as paddleboard rentals for independent outings launching from Hidden Cove Park and Marina. Mountain bike rentals are also available to traverse the park's lush hiking and cycling trail.
Take one last swim at Hawaiian Falls Waterpark's Bow-Wow Luau (Sep. 12). Once a year, the park opens for man's best friend to enjoy. Owners and their pups can splash around, play games and compete in contests with a portion of the proceeds benefitting The Colony Animal Shelter Injured Animal Fund.
---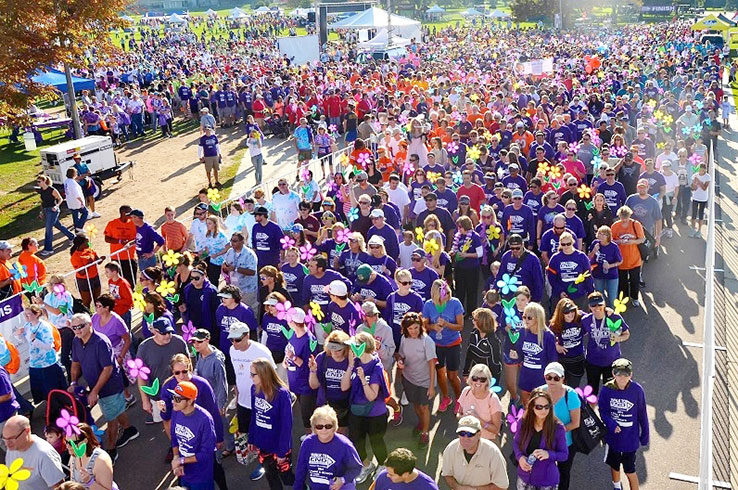 Fun Runs and Races
Fall's friendly weather ushers in running season in The Colony, and there are plenty of fun runs and races for every skill level. For a longer run along the lake's shoreline, enter The Colony Half Marathon and Green Dragon 5 Miler (Oct. 23). Set a new personal record in either the half marathon or on the shorter five-mile course, then check out the post-race party for food, drinks and swag. Non-runners can participate in the Walk to End Alzheimer's (Oct. 23) and be part of the world's largest event to fight Alzheimer's, held in more than 600 communities across the globe. The American Hero Run (Nov. 6) is a family-friendly race with distances of one mile, 5K and 10K. The race is held annually and offers peaceful lake views with routes inside Stewart Creek Park.
---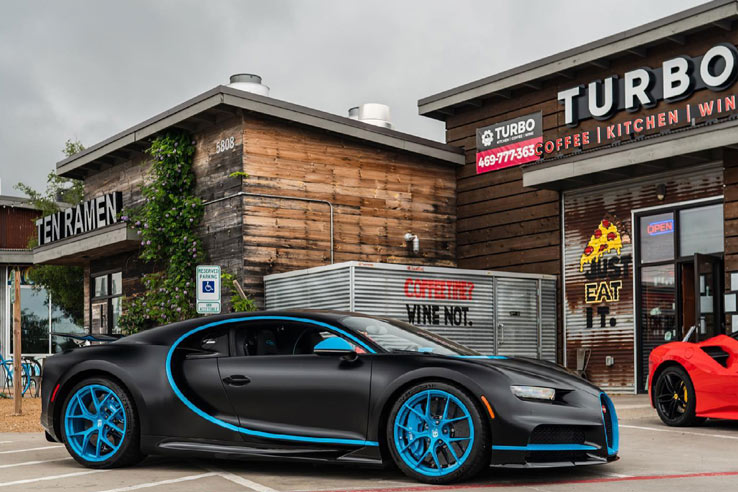 Car Shows
Are you a car enthusiast? Then you've got to check out the American Heroes Car, Truck & Bike Show (Nov. 6), offering a showcase of some of the best classic and custom cars, jeeps, motorcycles and trucks in the Dallas and Fort Worth area. TURBO, a car-and-coffee-themed restaurant, hosts meets on the first Sunday of every month. Each event features some of the most exceptional cars in the region. Even if you're not here for the meet, stop in for the handcrafted coffees, tasty flatbreads and impressive wine selection.
---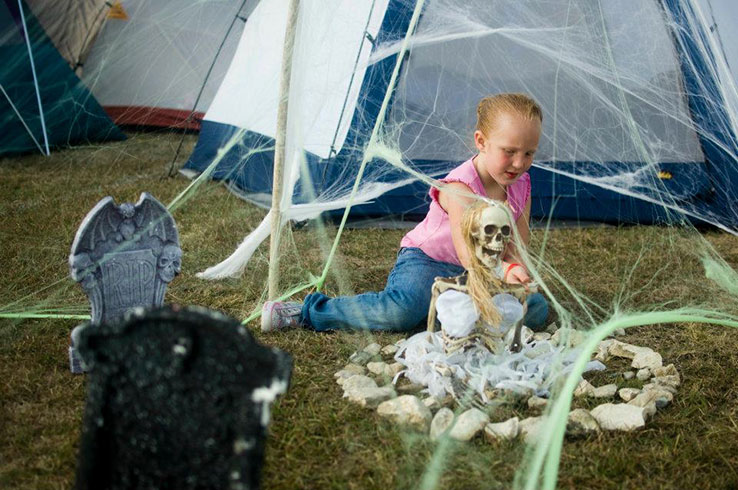 Spooky Halloween Thrills
Navigate through dark woods at Haunted Shadows Lake Trail. Along the shores of Lewisville Lake, you will only have a flashlight and the moon as your guide. This haunted trail has an eerie background story that provides a sense of realism, and you never know what creatures might jump out at you. A less frightful version of the trail is available for young kids, so you can bring the whole family for a spooky good time. Of course, Family Fright Night (Oct. 16 – 17) has more than its fair share of Halloween thrills. This overnight campout, held at Stewart Creek Park, promises an evening of family fun and frights. Trick-or-treat from tent to tent, walk the haunted trail, go on a hayride and settle in for a scary movie and s'mores by the campfire.
---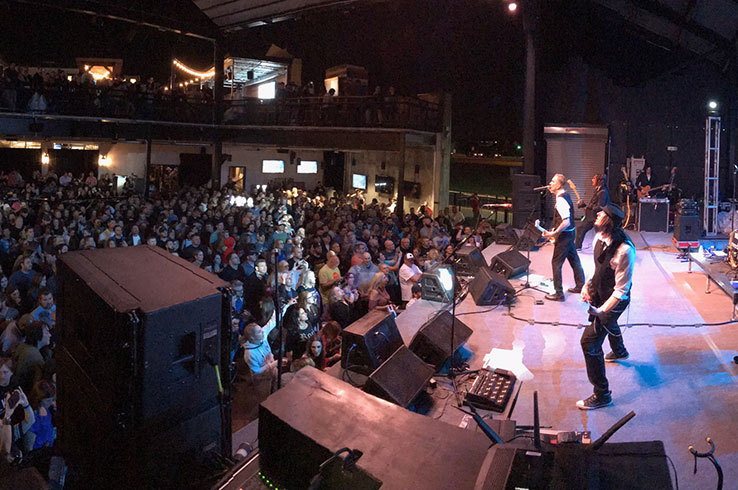 Live Music Performances
From outrageous hair band tributes to jazz musicians from across the globe, The Colony is host to concerts for lovers of all musical genres. For evenings filled with live music and amazing Creole-Mexican food, head to Lava Cantina. Several days a week, they host bands ranging from local favorites to big-name national acts on the open-air stage. Browse the schedule, find a band you want to hear, and have a fun date night or girl's night out.
Jazz lovers adore Windmills for its intimate concert setting and refined, intellectual atmosphere. Jazz music, upscale dining and handcrafted microbrews collide at Windmills' second and only US location. Previous concerts include contemporary stylings of the Russel Malone Quartet and Latin Grammy-award winning artist Gaby Moreno.
Tunes can often be heard echoing through the lush walkways at Grandscape. The entertainment and shopping district offers musical performances every weekend on the outdoor stage. Order a drink from the neighboring wine bar and find a spot on the lawn for a relaxing evening of entertainment.
---
The Colony's lively fall events makes it a must-visit destination in the fall. Plan your trip today.
---
---