---
7 Things to Do on Your Next Weekend Getaway in Plano
By James Waterson
We've all been there before. Your week has left you yearning to unwind, but you don't want to go far to get away. This is why you should treat yourself to a weekend retreat in Plano. Indulge in chef-created dishes in a three-story culinary destination, kick back and savor a pint of local craft beer, conquer an obstacle course suspended in the treetops, and shop the day away in a lively arts district. Once the sun sets, settle into your cozy room in a first-class hotel as you recharge for the next day's adventures. Located just 20 miles north of Dallas, Plano is the kind of place where you can enjoy a getaway on your terms. Read on to see how.
---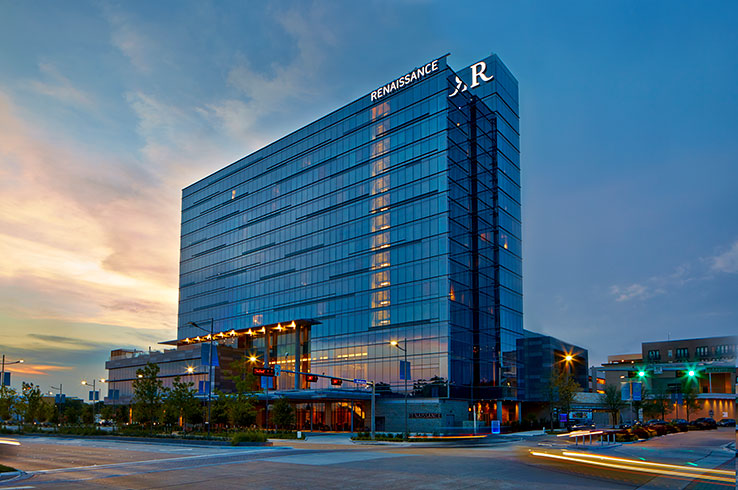 Treat Yourself to a Luxurious Stay
Whether you're looking for somewhere comfortable to stay the night or a true home away from home, Plano has it all. After all, some of the Dallas area's best upscale hotels are here. Relax in one of the guest rooms or suites at the Hilton Dallas/Plano Granite Park, where each unit is outfitted with deluxe bath amenities and a Serta Suite Dreams mattress. Get a workout in at the fitness center equipped with treadmills and free weights or soak up the sun by the pool. When your appetite hits, stop by the Hilton's own high-end restaurant, or stroll on over to the nearby Boardwalk at Granite Park, home to numerous restaurants and a craft brewery.
Modern designs and thoughtful touches abound in the Marriott at Legacy Town Center's plush guest rooms and suites, all featuring rainfall showers and 55-inch televisions. Dig into American or Southwestern fare at the hotels two on-site restaurants or walk a few blocks to take your pick from the full menu of restaurants throughout The Shops at Legacy. Not far away, you'll find Renaissance Dallas at Plano Legacy West. Kick back in your guest room with large windows that let in plenty of natural light, indulge at two on-site Asian-fusion restaurants, and keep up with your exercise routine in the fitness center. During the day, dip your toes into the hotel's rooftop swimming pool and bask in the bright Texas sunshine, then get a drink from the nearby bar and raise a glass to a weekend afternoon well spent.
There are, of course, many other first-class hotels in Plano you can choose from. See the full list here.
---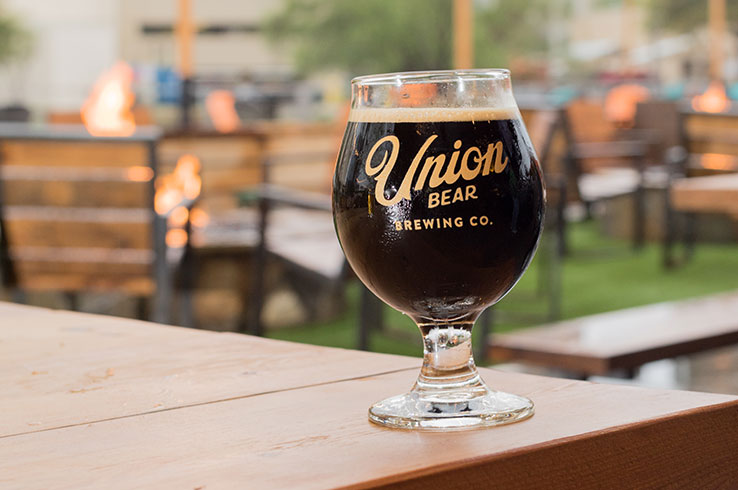 Savor Locally Brewed Beer
Light, dark, hoppy, or sweet, craft beer comes in many forms. There's plenty to try at Plano's own craft breweries, starting with Union Bear Brewing Co. Located in Granite Park, Union Bear offers a wide range of beer to go along with a menu that includes dishes like cauliflower elote, grilled fish tacos, and a pork chop porterhouse. Quaff your beer in the lively brewpub or find a seat outside for some fresh air. Unlawful Assembly Brewing Co. pours its own delicious beers as well, from a hearty oatmeal stout that tastes of chocolate and coffee to a malty imperial IPA. Visit on a Saturday afternoon for one of the brewery's tours. Not only is this a great way to go behind the scenes of the brewing process, you'll get a special glass and two beers too.
Craving a different kind of beverage? Drink in Haywire's rustic elegance as you sip on a specialty cocktail like the signature Haywire, made with blended whiskeys, simple syrup, and Agnostura bitters. For wine on tap (yes, you read that right), as well as delectable sandwiches, pizzas, and pasta dishes, head to Sixty Vines. No matter what kind of drink tickles your taste buds, you'll find it at one of the many bars, pubs, and lounges in Plano.
---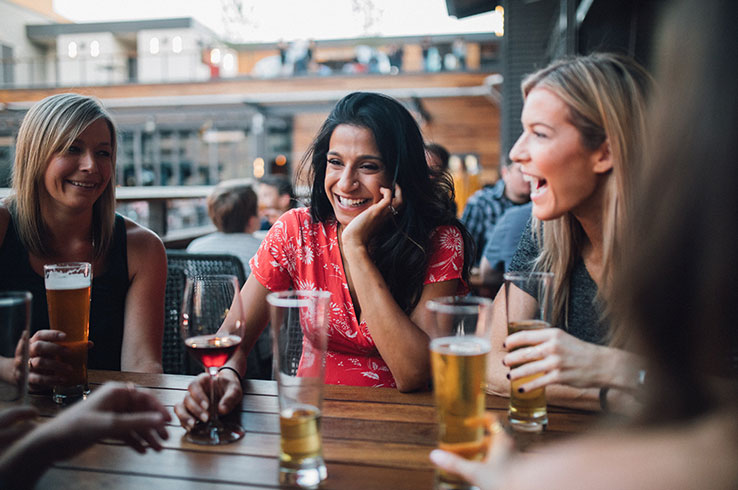 Eat, Drink & Be Merry at Legacy Hall
Luscious Texas barbecue, German bratwurst grilled to perfection, pillowy French crepes, delicious craft cocktails, and wines from around the world, all under one roof. This may sound too good to be true, but it's just another day at Legacy Hall. A sprawling dining and drinking destination that's home to 22 chef-driven stalls, Unlawful Assembly Brewing Co., and a live music and entertainment venue, Legacy Hall is the nation's largest and most unique food hall. With so much to relish, this is a great spot for a leisurely meal or to hang out for a relaxing afternoon of sipping on your favorite kind of drink.
Although it's tucked away in the heart of the Dallas area, The Boardwalk at Granite Park feels like it's a world away. The waterfront boardwalk illuminated by hanging lights forms a charming backdrop for a dinner date, while restaurants like Edith's French Bistro and Fork & Fire serve up tantalizing dishes. Treat yourself to some local craft beer at Union Bear Brewing Co. to tie a knot on a romantic evening.
---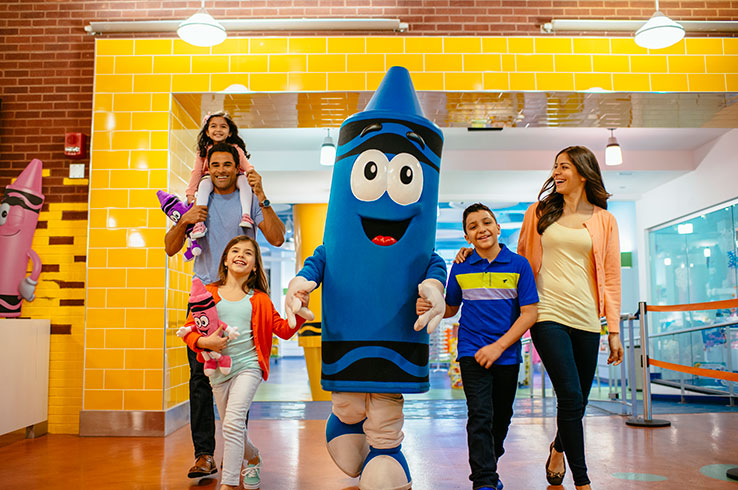 Experience Plano's Unique Attractions
Visit the set of one of America's longest-running TV shows, explore the vibrant world of Crayola, and make the acquaintance of chickens, goats, and pigs on a historic farmstead. These are just some of the one-of-a-kind experiences that await in Plano. Are you a fan of the TV show Dallas? Find your way to Southfork Ranch in nearby Parker. Go on a tour to walk in the footsteps of the Ewing and get an up-close look at memorabilia from the show, such as Jock's Lincoln Continental and the gun that shot J.R. After the tour, stroll the ranch grounds and stop by the Ranch RoundUp shop to browse for Dallas-inspired apparel, décor, gifts, and other collectibles.
Assuming you're traveling with your kids, get lost with them in the Crayola Experience. Watch as your kids discover, learn, and play on 25 hands-on attractions spread among 60,000 square feet. While you're here, they'll learn how crayons are made through a live demonstration, name and wrap their very own crayon, go on a four-dimensional coloring adventure, and more. For a different kind of adventure, stop by the Heritage Farmstead Museum. An 1891 Victorian farm that is listed on the National Register of Historic Places, the farmstead is a living history site that preserves the past through its rotating and permanent exhibits.
The railroad was vital to the growth of many cities across Texas, and Plano is no exception. Delight your inner train enthusiast as you uncover a good dose of local history at the Interurban Railway Museum. Look at the original ticket window before climbing aboard a refurbished rail car, then step inside the museum to examine exhibits related to electricity, science, and the Texas Electric Railway. Finally, fight alongside the Avengers and battle against the evil Empire of Star Wars at The VOID, where immersive virtual reality experiences puts you right in the middle of the action.
Regardless of what kind of adventure you're looking for, you'll find it (along with a few surprises) in Plano.
---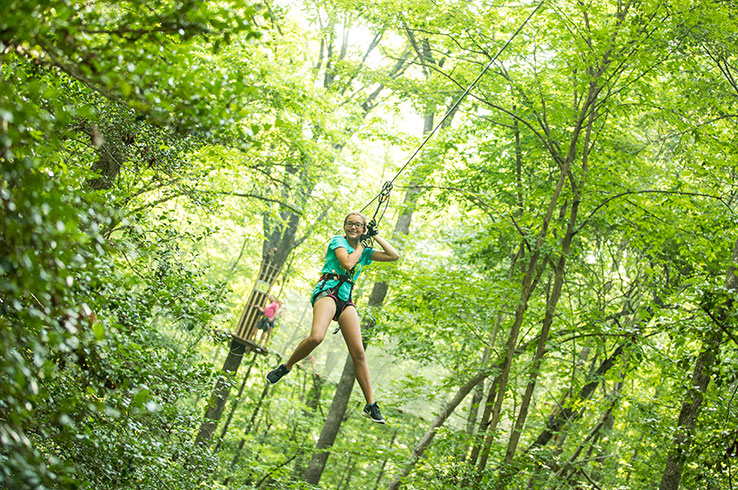 Breathe in Some Fresh Air
If traveling is really your excuse to soak up some sun, tie on your hiking shoes and make your way to Oak Point Park. Explore 13 miles of trails that wind and weave through sprawling wildflower fields and scenic forests and cast a fishing line into a peaceful lake at this 800-acre oasis. While these two activities will keep you busy, the park is also home to one of the Dallas area's most unique attractions. Soar on four heart-pounding zip lines, conquer 40 exciting obstacles, and behold thrilling views high above terra firma at Go Ape Zip Line & Treetop Adventure. For a relaxing spring or summer afternoon, rent a kayak from the Oak Point Park Nature Retreat Center and bask in the sunshine as you paddle the tranquil lake.
From hiking and fishing to climbing high into the canopy of an oak forest, you'll find plenty of ways to get outdoors in Plano.
---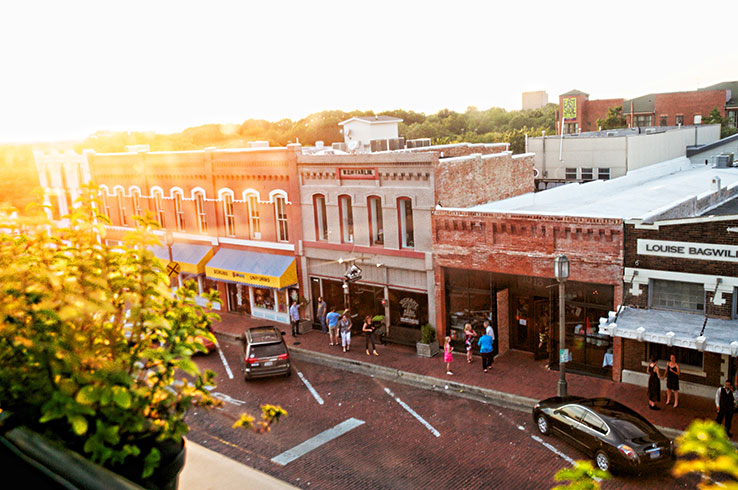 Explore the Downtown Plano Arts District
Funky murals, art galleries, one-of-a-kind eateries, and an abundance of historic charm define the Downtown Plano Arts District. Hunt for American-made luxury goods, home décor, bath and body products, handmade pottery, furniture, and other hidden treasures at unique boutique shops. Take a breather at a hip coffee shop that serves brews made with locally roasted beans or savor award-winning barbecue or a wood-fired pizza at a local restaurant.
In the evening, catch a show by talented musicians at McCall Plaza, an outdoor venue located among the downtown area's bars and shops. To experience the magic of theater, find yourself at the historic Courtyard Theatre, which hosts Tony Award-winning musicals, dramas, comedies, and other performances throughout the fall and spring. After the show, make your way to one of the downtown area's bars and raise a glass to a memorable day in Downtown Plano.
---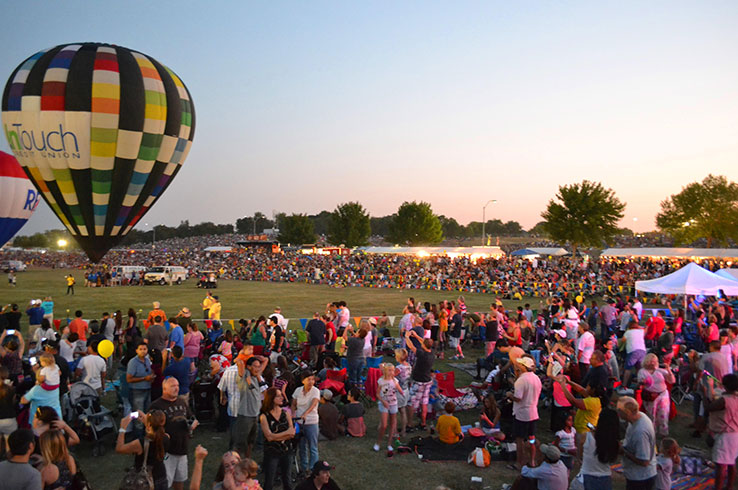 Don't Miss these Spectacular Events
While there's plenty in Plano to keep you busy whenever you visit, this North Texas town has a variety of festivals that are worth marking your calendar for. Admire the works of artisans and craftspeople, listen to live music, watch performances by local arts groups, and more at Plano Artfest in the Downtown Plano Arts District. Come back later in the year for the Plano Balloon Festival, when you'll gaze at colorful hot air balloons as they lift off the ground and float high into the sky. Experience the sensation of flight on a tethered balloon ride, then dig into your choice of delicious festival food as you revel in the vibrant atmosphere. Stick around for the balloon glow, when the balloons light up the night sky like massive light bulbs.
In the beginning of October, watch Scottish Highland dancers and Brazilian capoeira practitioners perform and taste fare from around the globe at the Plano International Festival (October 10, 2020), where more than 100 cultures are represented. Finally, toast the arrival of fall with tasty beer, German food, and polka music at Plano Steinfest in October. Take in all the Oktoberfest-style fun, such as a canine fashion show, bratwurst eating contest, and plenty of friendly folks wearing their finest lederhosen.
There's plenty more where that came from. See a full list of upcoming events in Plano here.
---
Whether you're a craft beer lover, one who luxuriates in the finer things in life, a serious shopper, or an outdoors enthusiast, you'll find many ways to create your own perfect weekend in Plano.
---
---