---
Things to Do in Plano
Looking for something fun to do in Plano? The city offers a compelling mix of indoor and outdoor activities, from its museums and shopping centers to its parks and nature preserves. So whether there's raging Texas heat outside and you're not going anywhere without air conditioning, or it's the prettiest spring day, you'll have no trouble finding the perfect place to spend your day. Read on for a few suggestions of things to do in Plano.
---
Explore Historic Downtown Plano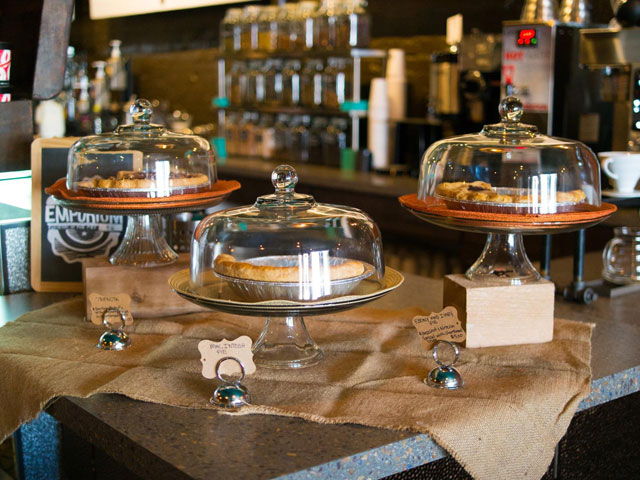 Many of the buildings standing in downtown Plano today go back to 1896, when they were rebuilt after a fire devastated the area. Today, these historic buildings are filled with diverse retail outlets, excellent eateries, and rocking entertainment venues that wow even the most seasoned traveler. The Courtyard Theatre sums up the downtown experience: modern entertainment in a beautifully restored historic building. One of Plano's most popular events, the Courtyard Texas Music Series, a monthly country music concert series that runs from March through November, goes down here.
When it comes to dining downtown, let's just say you shouldn't come on a diet. From cake balls at Amazeballz and pizza at Urban Crust to some of the highest-praised barbecue in the state at Lockhart Smokehouse, the food game is strong in this part of town. Your shopping options are just as varied: pottery, custom scooters, home decor, cigars, women's fashion, jewelry, art, and more can all be had if the price is right.
---
Shop, Shop, Shop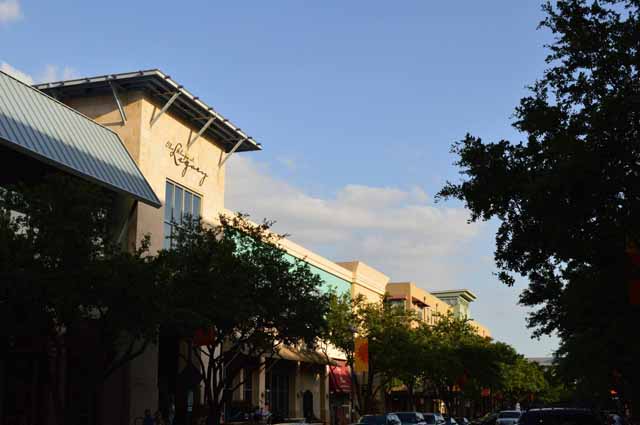 Speaking of shopping, downtown is just one of many areas in the city you can shop 'til you drop. At The Shops at Legacy, you can browse national chains and local boutiques while sipping a to-go latte. It's also a popular business lunch spot and the home of the arthouse-style Angelika Film Center.
Legacy West is Plano's newest open-air shopping and dining concept featuring restaurants like Del Frisco's Double Eagle Steak House, Earls Kitchen + Bar, Tommy Bahama Restaurant, Shake Shack, Haywire and more. Opening Fall 2017 at Legacy West is Legacy Hall, a one-of-a-kind artisanal food hall experience with a craft brewery, and entertainment space. Walk off your lunch shopping at stores like Frontgate, Johnny Was, Tommy Bahama, West Elm, Fabletics and more.
Lakeside Market provides a similarly upscale shopping experience, supplementing its designer stores and fine dining restaurants with salons, spas, and gyms where you can enjoy some fine vacation pampering. In addition, you've got the Collin Creek Mall in the center of town and The Shops at Willow Bend on the west side of the city, just to name a few.
---
Go On a Unique Adventure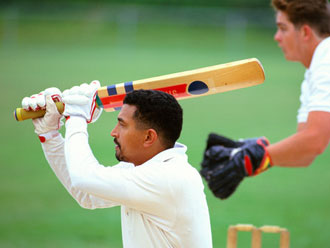 There are 70 lovely parks in Plano that boast sports fields, golf courses, nature preserves, and trails totaling 4,000 acres. While all the activities you would expect to find - picnicking, nature viewing, playing on the playground, swimming, hiking and biking - are certainly available, there are also a few cool things you won't see in many other city parks.
Russell Creek Park serves as the headquarters of the Plano International Cricket Club and is the only place on the entire continent with seven cricket fields in a single park. Cheer on the local players or, if you're familiar with the sport, get out there yourself.
Want to go zip lining in Plano? Soar on over to the Go Ape Treetop Adventure Course, one of the most popular things to do in Plano. Using rope ladders, pulleys, and zip lines, you'll feel like Tarzan for a day as you explore the beautiful Oak Point Park & Nature Preserve from the tops of its trees. There are courses for kids and adults, and patrolling instructors are always nearby to help when needed, so all you have to worry about is not dropping the camera.
---
Visit a Great Museum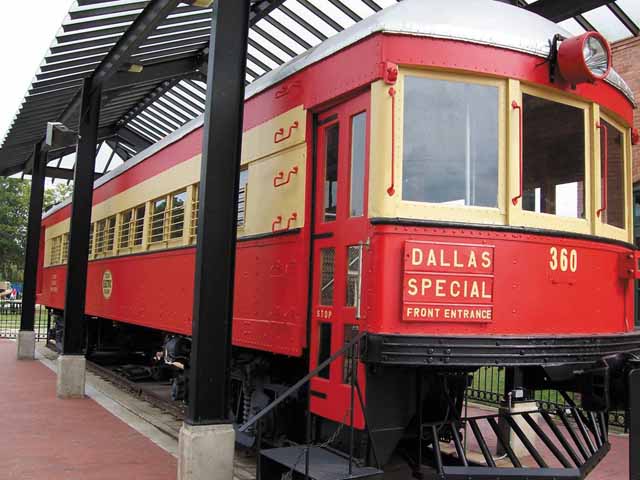 Regardless of your interests, you'll find something to love about the three museums in Plano. The heart and soul of Plano's history scene is undoubtedly the Interurban Railway Museum. Housed in the original 1908 substation of the electric railway, the museum features exhibits on Plano history and the line's impact on the town. Cap off your visit with a guided walk through the restored Car No. 360, an amazing glimpse at what travel looked like in the early 20th century.
For another interactive museum experience, stop in at the Heritage Farmstead Museum. A living history venue listed on the National Register of Historic Places, the museum has exhibits and costumed docents to introduce you to life on the Blackland Prairie in the late 1800's and early 1900's. Although it's not technically a museum, nowhere else than Southfork Ranch can you get as close a look at life on the set of the long-running TV show Dallas. Geek out on a guided tour of the famous Ewing estate as you check out memorabilia from the series, like the notorious gun that shot J.R., Lucy's wedding dress, and Jock's Lincoln Continental.
---
---