---
3 Reasons to Road Trip to Plano This Summer
Explore the excitement and adventure that can only be found in the family-friendly city of Plano, a suburb just north of Dallas. From endless shopping and live music to hiking trails and pristine preserves, Plano is anything but "plain"! Take a road trip with friends or family for a leisurely weekend getaway to find the perfect blend of historic charm and modern luxury, along with countless indoor and outdoor attractions and a wide variety of entertainment. Friendly locals will have you feeling right at home, and you might just find it hard to leave! Here are 3 reasons that Plano should top your priority list for summer travel.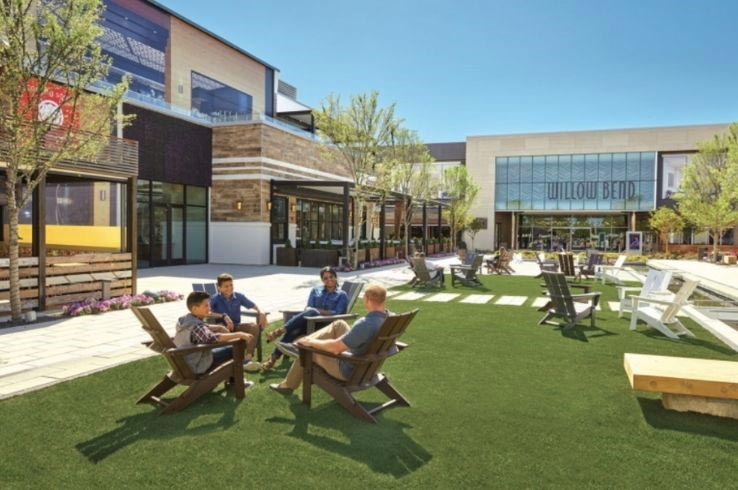 ---
Discover Unique Entertainment Options
Experience world-class shopping and chef-driven dining at The District at Willow Bend and the Shops at Willow Bend. With plenty of options for shopping and dining, Willow Bend can easily offer you and yours an entire afternoon and evening of entertainment.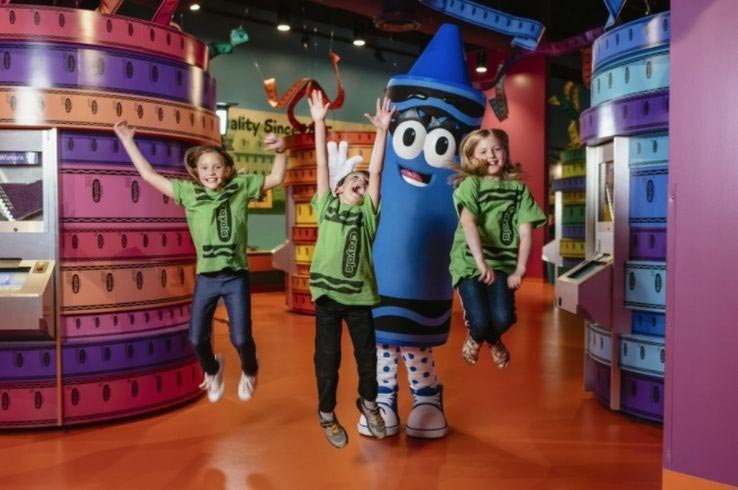 Discover the magic of color at Crayola Experience, a unique and creative adventure that kids and adults alike will enjoy. Witness how art, technology, creativity and color come together in a completely new way and leave with colorful family memories that will last a lifetime.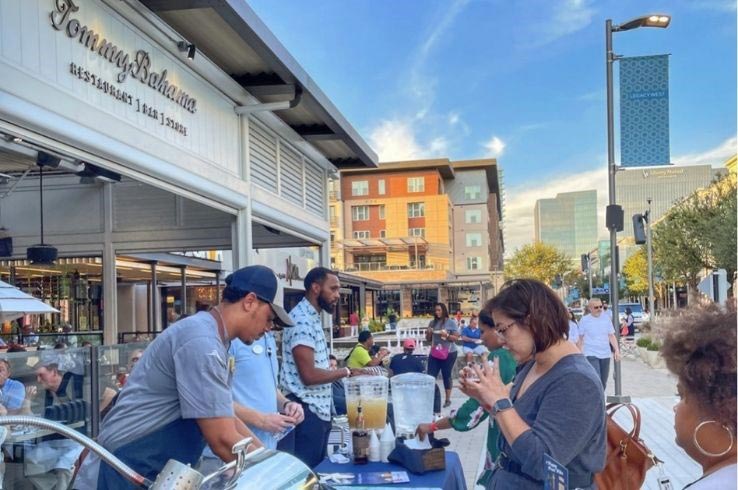 Next, head over to Legacy West for plenty of upscale shopping, world-class dining, kid's clubs, pop-up shops and live music every weekend at The Box Garden at Legacy Hall. Getting hungry yet? There's a restaurant to satisfy every craving when you're ready to please the palate. For a quick lunch, check out Kai, offering modern Asian cuisine with an open kitchen and wrap-around sushi bar. If you're looking for a fine dining evening excursion, check out Haywire to find patio seating that overlooks the music stage at Legacy Hall, the ultimate outdoor entertainment spot with over 20 dining options!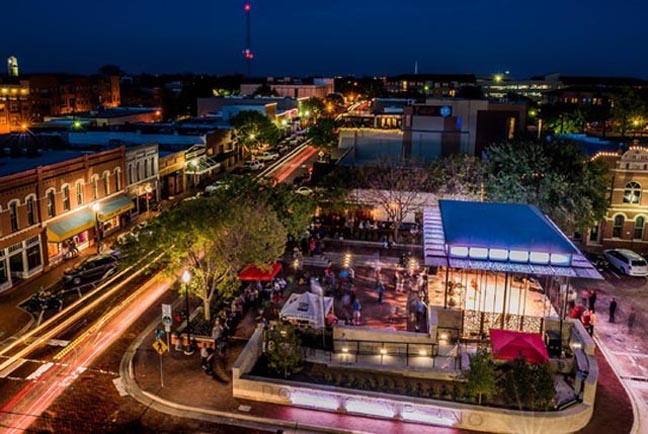 History buffs will enjoy Plano's rich history across town at the Downtown Plano Arts District, a vibrant community that offers unique shopping boutiques in a more historic setting with galleries, performing arts and event venues, eclectic shops and unbeatable dining options. Pick up some local honey, homemade jams and salsas, or load up on some fresh fruits at Georgia's Farmers Market. While in the area, grab a treat for your beloved four-legged family member at Fur Babies Bakery. There's something for everyone here.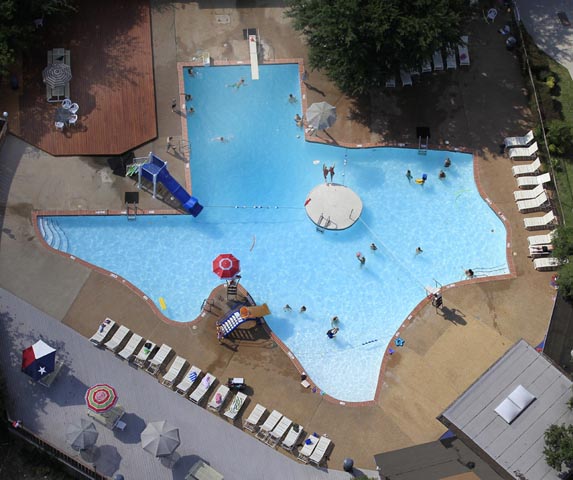 When you're ready for some outdoor afternoon excitement with the family, grab your swimsuits and floats and head over to The Texas Pool, which is shaped like the state of Texas!! At this huge water hole, you can slip down two water slides, make a splash by jumping off the diving board and enjoy the shallow area with the little ones.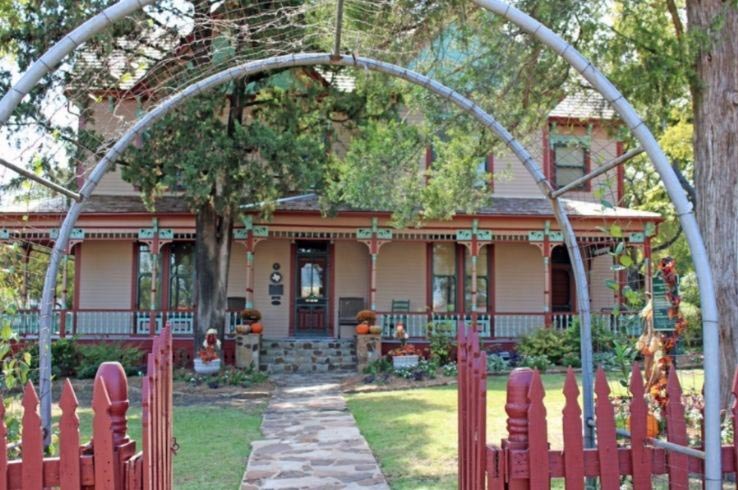 While enjoying these fabulous attractions, be sure to check out the Heritage Farmstead Museum to immerse yourself in Texas Blackland Prairie history at this carefully preserved historic site. Built in 1891, the house and barns give visitors true insights into what life was like for early Texas settlers in the area. The farm successfully produced award-winning livestock until 1972 when it became a historical landmark you can visit today. Take a tour, attend an event, or simply drop by to discover something new each visit.
---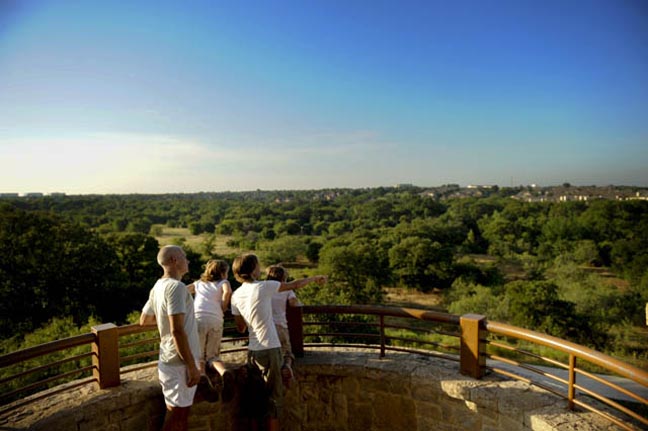 Discover Amazing Outdoor Adventures
Get your walking shoes on and prepare to explore Plano's pristine parks and preserves! Arbor Hills Nature Preserve is a 200-acre park with paved and unpaved walking trails along with a bike trail. Nature abounds here and the bird watching at the pond is the best birding experience around these parts.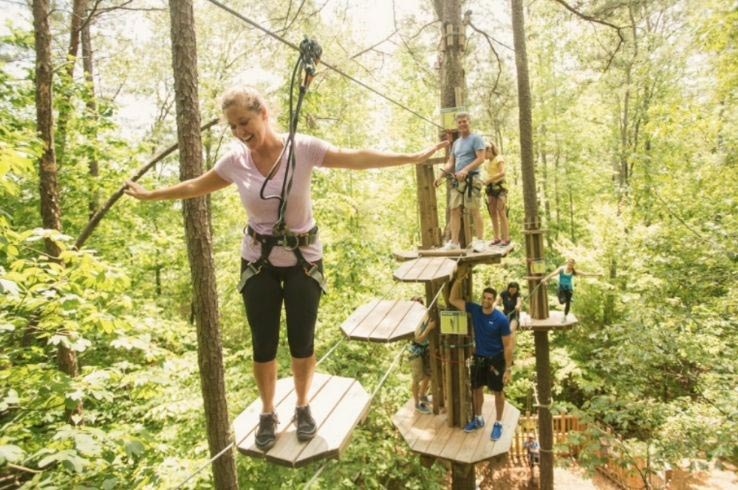 Oak Point Park and Nature Preserve is Plano's largest, with 800 acres to be explored and nearly eight miles of walking trails. The pond at the park is perfect for canoeing, kayaking or paddleboarding. For a more thrilling adventure high up in the sky, add Go Ape Treetop Adventure Course to your visit! Call out like Tarzan, and beat your chest if you like, as you experience ziplining through the treetops, enjoying beautiful bird's eye views of the lush landscape.
If you feel like a slower pace might be in the cards, check out Plano's premier golf courses for you to enjoy. Challenge your friends or family to a game at Pecan Hollow, offering fast greens, bunkers, a 5-hole short course and a 140,000 square foot putting green. Or improve your short game at Ridgeview Ranch where you'll discover a driving range and plenty of professional PGA staff who are available for lessons. Check out the nearby Courses at Watters Creek that combine the perfect blend of multiple courses in one place and appeal to any level or budget of your golf experience.
---
Watch Balloons Color the Sky and Shop 'Til You Drop!
Plan ahead for your visit to Plano to attend one of many extraordinary events like Plano's All American 4th of July, where you can spread out your blanket and enjoy a snack while watching a color explosion in the sky along with a music simulcast for the show at one of the best fireworks shows in Texas.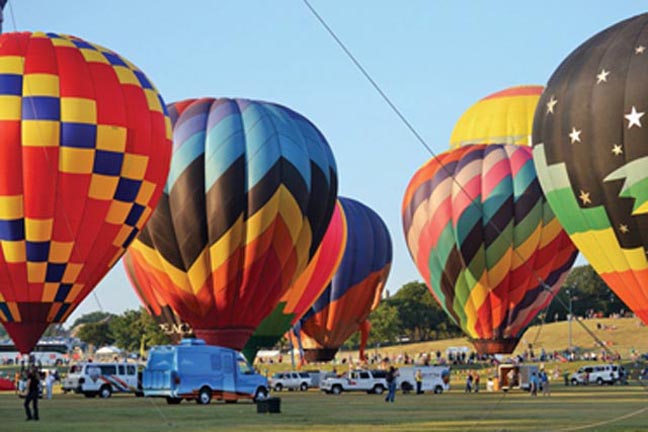 ---
How about shopping in upscale boutiques while sipping a delicious beverage? Happy Hour Hike is a monthly event in Legacy West where you can enjoy a variety of beverages, new shops, and live music. Sip-and-shop while discovering the latest fashions and restaurants in the beautiful and sheik Legacy West neighborhood. Check in at the table, receive a collectible tasting glass and map, then find your way to fantastic fun. Get your tickets online, if you wish, and check the website for monthly event dates.
---

Stay a While in Plano
With so many unique attractions, luxurious accommodations, unlimited shopping options and world-class eateries, it is no wonder why Plano has been named one of the "happiest places in the country." Conveniently located near the Dallas/Fort Worth metroplex, Plano is the place to call your home away from home when you are ready to enjoy your time away and make lasting memories. Plan to stay awhile and Plan your stay today.
---
---