---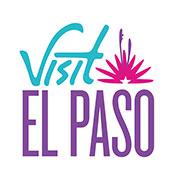 7 of the Best Ways to Enjoy the Outdoors in Beautiful El Paso
Explore the stark beauty of the Chihuahuan Desert behind the wheel of a Utility Terrain Vehicle, hike countless miles of trails through canyons and to mountain peaks, and experience world-class bouldering and golf. Settled between the mighty Rio Grande River and the spectacular Franklin Mountains, the sunny city of El Paso sits at the doorstep of a multitude of one-of-a-kind adventures. Whether you're looking for something epic or an easygoing way to soak up the sun, you'll find plenty of ways to enjoy the outdoors in El Paso. Check out some of these things you can do when you're here below.
Tour Texas Travel Tip: While there's more than enough adventure in and near El Paso, the city is also a fantastic starting point to exploring four of the country's most amazing places, including Guadalupe Mountains National Park, Organ Mountains-Desert Peaks National Monument, White Sands National Park, and Big Bend National Park and Big Bend Ranch State Park.
---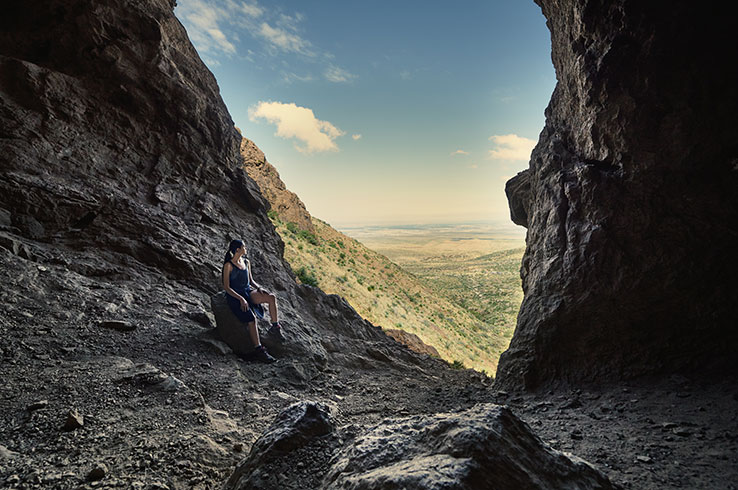 Explore More than 100 Miles of Mountain Trails
Weaving past ocotillos and prickly pear cactuses on the foothills and to the peaks of the Franklin Mountains, the rugged trails of Franklin Mountains State Park provide an escape to the tranquility and beauty of the Chihuahuan Desert. Wander these winding pathways and you'll feel like you're far away from any kind of civilization. Yet the 27,000-acre park resides just 15 minutes from El Paso, making it the second largest urban park in the country.
So, where do you get started? Uncover a bit of local history as you hike the El Paso Tin Mines Trail, a 6.6-mile there-and-back rocky pathway with a total elevation gain of more than 1,000 feet that takes you to what were once the only tin mines in the United States. For a unique view of El Paso, follow the Aztec Cave Trail. Traverse this friendly 1.2-mile trail and you'll reach a series of caves that afford a stunning view north toward New Mexico, as well as plenty of shade to rest a spell. Searching for a challenge? Look no further than the North Franklin Mountain Trail. A true test of your quad muscles, this 7.2-mile path climbs more than 2,400 feet to the peak of North Franklin Mountain. Catch your breath as you savor a 360-degree view of the mountain range and El Paso in the distance.
No matter which trails you choose, make sure to bring your hiking shoes, sunscreen, and plenty of water and you'll surely see something amazing while you're here.
---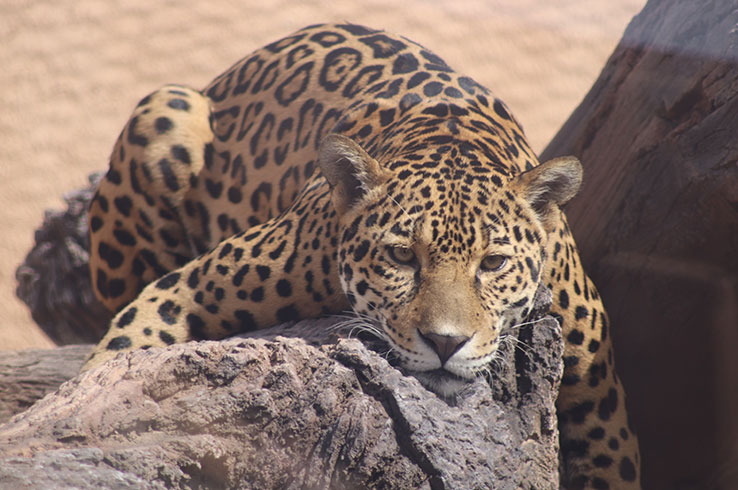 Marvel at the Flora & Fauna of the Chihuahuan Desert
The arid valleys and imposing mountains of the Chihuahuan Desert around El Paso may not look all that habitable. Look closer you'll see an impressive array of plants and animals that thrive here. Although nature is all around you in the "Sun City" of Texas, the best way to see the desert's flora and fauna is at the new Chihuahuan Desert exhibit at the El Paso Zoo. Wander through the 2.3-acre exhibit and you'll encounter jaguars, Mexican grey wolves, mountain lions, pronghorn sheep, prairie dogs, thick-billed parrots, coati, and other animals that once roamed this part of the Lone Star State. Watch as some of these animals walk along overhead animal paths as you pass native plants, a simulated flash flood, and public art installation.
While you're getting your primer on the Chihuahuan Desert, take on the Copper Canyon Challenge Ropes Course. Located in the exhibit, the course features hanging obstacles on 30 tracks of varying degrees of difficulty. Making your way through affords a bird's-eye view of the exhibit, so you may even see a few animals along the way. Although you could spend all day on the ropes course (there's no time limit), there's much more to see at the zoo. The exhibit is just a small piece of this 35-acre attraction that's home to exotic animals like lions, giraffes, Malayan tigers, and zebras. Take your time to say "howdy" to all the critters, get a bite to eat in one of the zoo's three restaurants, then grab a souvenir on your way out.
With so much to see, you could spend all day here. If you did, it would be one well spent.
---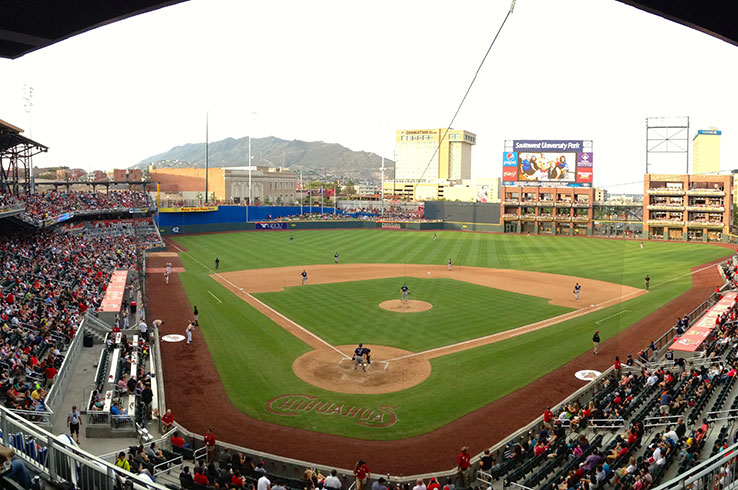 Root for the Home Team
A cool summer evening with a view of Downtown El Paso and the distant Franklin Mountains sets the stage for another of Sun City's outdoor adventures. Get your tickets at Southwest University Park in the downtown area and join thousands of local fans in cheering on the El Paso Chihuahuas and El Paso Locomotive FC. Come for a Chihuahuas game and you just may see future stars of Major League Baseball perfecting their games, as the team is the Triple-A affiliate of the San Diego Padres. If you're a soccer fan, Locomotive FC and its international squad of players takes on the best of the United Soccer League, the country's second tier of soccer. Both teams play from spring through beginning of autumn, giving you plenty of opportunities to root for both while you're here.
---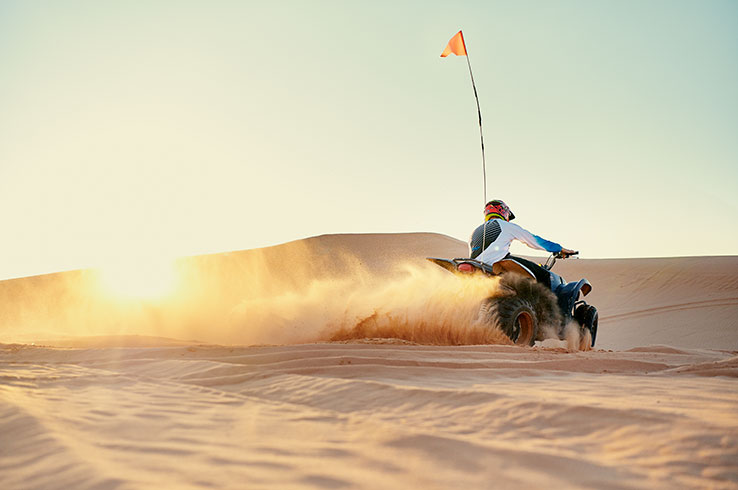 Go Off Road at Red Sands
A rush of adrenaline hits as you steer you Utility Terrain Vehicle around a tight sandy corner bordered by sotol and ocotillo plants. Your grip on the wheel tightens as you bound over dunes and along straightaways, all as you take in some of El Paso's most spectacular landscapes. Immerse yourself in the stark beauty of the desert while you enjoy some heart-pounding excitement with Rent a UTV Off-Road Adventures. Get behind the wheel of your own UTV and cruise along miles of trails in an area that was under an ancient sea about 34 million years ago. With one-, two-, and four-seat UTVs available, you can ride with a friend or go it alone (who likes to share, after all?). Regardless of what you choose, you're in for a one-of-a-kind adventure in the heart of the Chihuahuan Desert.
---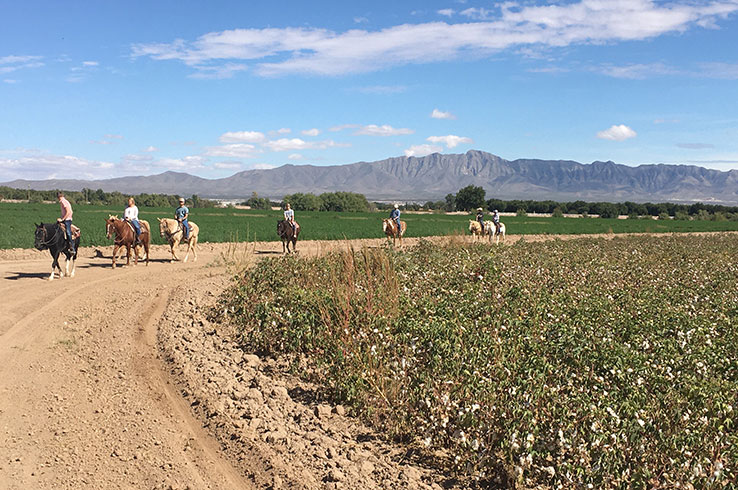 Ride Horseback Through a Scenic Vineyard
Yes, you read that right. Thanks to Miller Horse Farm's Ride and Wine Tour, you can live out your cowboy fantasies while you're on your way to tasting delicious wines, an experience you won't find anywhere else. Choose from one of three options and you'll find yourself riding on your new four-legged friend through a scenic vineyard on your way to La Viña Winery, the oldest in New Mexico. The day and sunset tours stop at the winery for a 30-minute tasting of its finest reds and whites, while the one-way tour is the better option if prefer savoring your wine at your own pace. Tours are held daily, although if you opt for a day tour Monday through Friday or the sunset tour, you get a free bottle of wine. It doesn't get any better than that.
---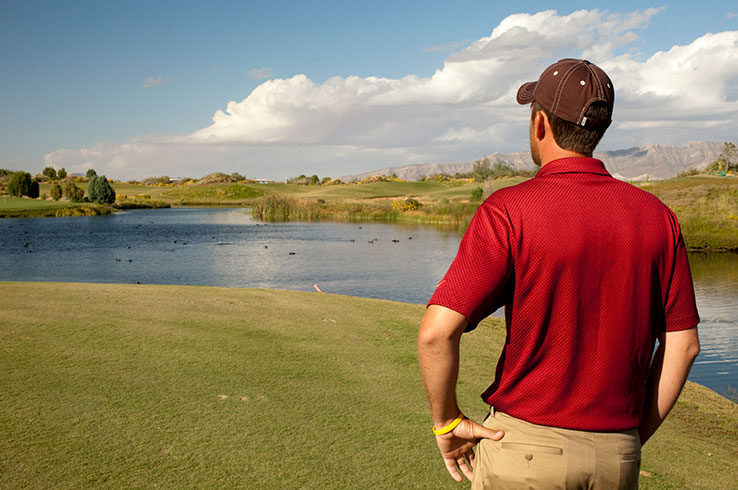 Play Through a Tom Fazio-Designed Course
Rolling over the natural slopes of the Chihuahuan Desert with the magnificent Franklin Mountains looming in the distance, the course at Butterfield Trail Golf Club offers rounds that are challenging and breathtaking. This 18-hole golfer's wonderland was designed by famed architect Tom Fazio, who is responsible for many of the country's finest courses. From your first drive, you'll need to plan your shots to account for the multitude of changes in elevation and the sand and water hazards that line the fairways and greens. Try not to let your jaw drop on your approach to the green on the 16th hole, as the Franklin Mountains provide a stunning backdrop.
After you sink your final putt, unwind at the Salida del Sol Restaurant and Bar, where you'll nosh on sandwiches, salads, or classic Mexican dishes. Order a beer or a cocktail and raise a glass to a stellar round of golf, El Paso style.
---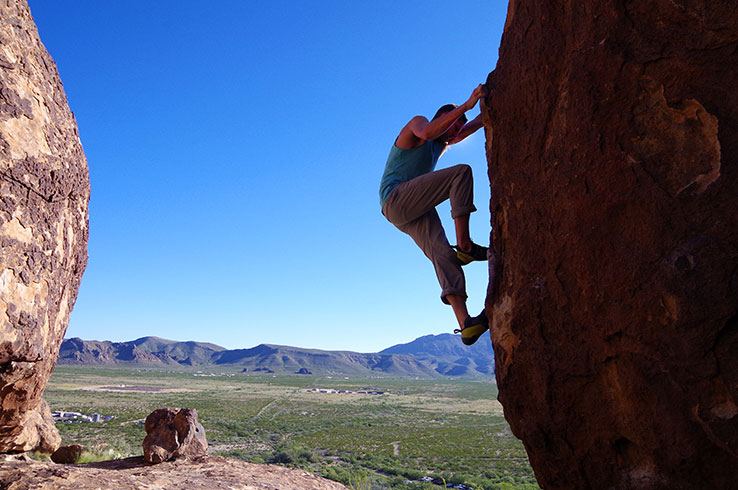 Go on a Guided Rock-Climbing Tour
If you're a rock-climbing or bouldering enthusiast, you may have already heard of Hueco Tanks State Park & Historic Site. For those of you that haven't, this Texas state park 40 miles east of El Paso is widely regarded as one of the finest bouldering locations in the country thanks to its more than 400 problems (routes you can take when climbing). You could take on many of these problems yourself, but why not bring along some new friends? Sessions Climbing and Guiding takes you to some of Hueco Tanks' best climbing spots. Better yet, you don't need to bring about any gear, as your certified guides have that taken care of. Whether you're an well-calloused climber or a beginner, Sessions Climbing and Guiding makes it easy to experience world-class bouldering in El Paso.
---
Nestled on the western border of Texas between the Rio Grande River and the Franklin Mountains, El Paso offers endless outdoor adventure. Click here to plan your own.
About the Author: James Waterson is the head writer and content specialist for Tour Texas. When he isn't writing about the many great places in the state of Texas, he's planning his next epic adventure in the Lone Star State
---
---