---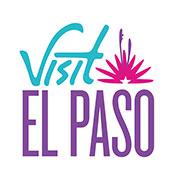 Events in El Paso
A rock-climbing competition, summer concerts and cultural festivals are among the diverse list of annual events in El Paso. Known as the Sun City for its year-round sunshine, El Paso is a vibrant and historic community nestled on the far Western border of Texas. Thanks to the favorable weather, there's always something going on. Start the year with a mountain bike race in the Franklin Mountains, and then make sure to catch the First Thanksgiving Celebration in April. You definitely won't want to miss El Paso's summer music events, as well as the Plaza Classic Film Festival. The year ends with the Sun Bowl, the second-oldest college football bowl game in the country, which has included top teams like Washington State and UCLA.
---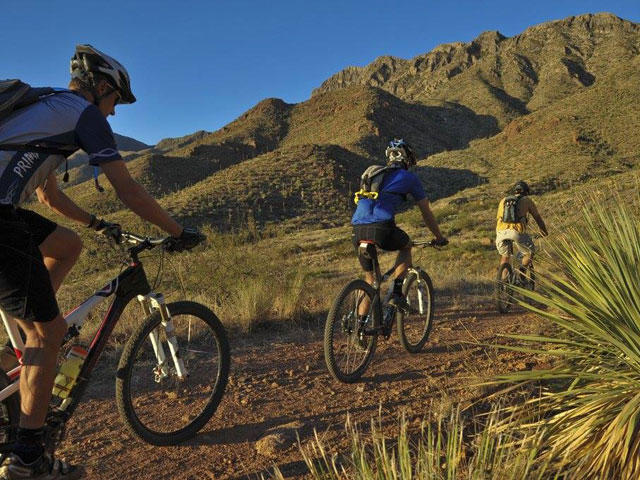 January
El Paso Puzzler
Brush up on your mountain-biking skills to prepare for this one-of-a-kind race that takes place in El Paso's Franklin Mountains State Park. Race courses of 13, 35, and 50 miles make the event accessible to riders of all endurance levels.
1331 McKelligon Canyon Road
El Paso, TX 79930
Lone Star 100
Get ready for one of the most challenging races in the South. Race up the trails of Franklin Mountains to an altitude of 7,192 feet to see an astounding view from North Franklin Peak. Choose from three events, a 100-mile race, a 100K, and a relay.
1331 McKelligon Canyon Road
El Paso, TX 77930
---
February
Hueco Rock Rodeo
Take on fellow climbers from all over the world in this rock-climbing competition in El Paso, hosted by the American Alpine Association. Head to Hueco Tanks State Park and Historic Site for this weekend-long event that includes live music, a paintball shoot-out, and climbing clinics.
6900 Hueco Tanks Road No. 1
El Paso, TX 79938
Springfoot Marathon
Jog through El Paso's distinct neighborhoods and enjoy the sunrise over the Hueco Mountain and desert as far as you can see as you run this scenic marathon. With full- and half-marathon evets, as well as a 5K walk and run, this event is truly for everyone.
3280 Joe Battle Boulevard
El Paso, TX 79938
Texas Country Music Festival
Do you love Country music? Then don't miss the Texas Country Music Festival in El Paso! Sing along to your favorite tunes as you listen to some of the biggest names in the business perform in the Sun City during this one-day event.
4100 East Paisano Drive
El Paso, TX 79905
---
March
Sunland Derby
Horse-racing enthusiasts can't miss the Sunland Derby, an official prep race for the Kentucky Derby. Racers compete for $900,000 in prize money at this annual event held at the Sunland Park Racetrack and Casino.
1200 Futurity Drive
Sunland Park, NM 88063
Siglo de Oro Drama Festival
Since 1976, this unique performing-arts festival has presented high-quality dramas from Spain's Golden Age. Performances of these Spanish classics are in English and Spanish, making it an intriguing event for scholars and casual theater lovers alike.
800 South San Marcial Street
El Paso, TX 79905
Franklin Mountains Poppies Celebration
Each spring brings fields of vibrant blooming poppies, celebrated by this annual event at the El Paso Museum of Archaeology, Franklin Mountains State Park, and the Franklin Mountains Wilderness Coalition. Marvel at all the colorful flowers and check out the wildlife demonstrations and educational exhibits during this free event.
4301 Transmountain Road
El Paso, TX 79924
---
April
First Thanksgiving Celebration
Experience what may have been America's first Thanksgiving celebration on the El Paso Mission Trail in April. The celebration commemorates the arrival of the first Spanish settlers in 1589.
1500 Main Street (Veteran's Memorial Plaza)
San Elizario, TX 79849
Sun City Craft Beer Festival
Sample delicious brews from more than 60 craft breweries that is the biggest of its kind in West Texas. In addition to all the beer, there will be food trucks serving up tasty eats, two stages with live music, and plenty of art and merchandise to check out.
1 Civic Center Plaza
El Paso, TX 79901
---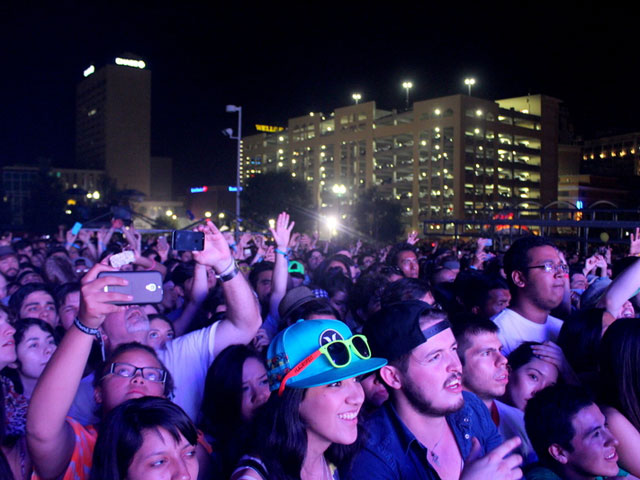 May
KLAQ International Balloonfest
For three days in late May, dozens of colorful balloons float up into the wide-open skies in West Texas' Most Uplifting Festival. Along with the balloons, the family-friendly festival includes live music, tons of tasty food, trail rides, lasso lessons, and a saloon for the grown-ups.
Bowen Ranch
El Paso, TX 79934
Neon Desert Music Festival
Works from local and regional artists combine with a diverse music lineup to create this lively Memorial Day weekend event in downtown El Paso. Multiple outdoor stages provide venues for artists performing everything from alternative rock to hip-hop.
Downtown Area
El Paso, TX 79901
---
June
Viva! El Paso
Native American, Spanish, Mexican, and Western American cultures and histories come to life during this spectacular outdoor musical featuring a cast of more than 50 performers. The show runs from the middle of June through early August. Tickets are available on the event's website.
McKelligon Canyon Amphitheatre & Pavilion
El Paso, TX 79930
Downtown Street Festival
World-renowned bands headline El Paso's Downtown Street Festival. Alternative rock, country, Latin, and other groups perform on five stages throughout downtown El Paso. In addition to the music, the festival hosts a car show and dozens of food and drink vendors.
Downtown El Paso
El Paso, TX 79901
---
July
Yselta Mission Festival
Traditional dances, a delicious variety of food, game booths, and carnival rides offer plenty of things for the whole family to enjoy at this long-running annual event.
131 South Zaragoza Street
El Paso, TX 79907
---
August
Plaza Classic Film Festival
Film buffs and movie lovers can't miss the Plaza Classic Film Festival, the world's largest film festival dedicated to classic cinema. More than 80 feature and 60 short films are screened at the historic Plaza Theatre, and the event includes talks with celebrities, concerts, and showings of work by local and regional filmmakers.
1 Pioneer Plaza
El Paso, TX 79901
---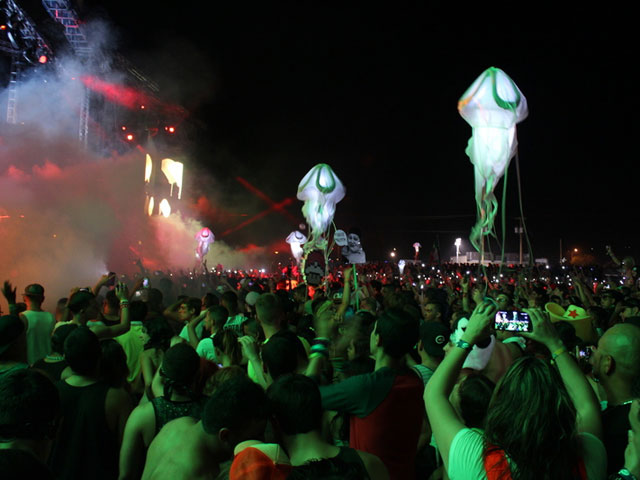 September
Sun City Music Festival
Electrifying rhythms and hip-shaking beats return to El Paso for this annual weekend celebration of electronic music. Some of the top DJs and producers from around the world, specializing in house, dub, trap and trance music perform in Ascarate Park throughout the festival.
Past performers include David Guetta, Armin Van Buuren and Tiësto.
6900 Delta Drive
El Paso, TX 79905
---
October
Indian Food Festival
Delicious food, captivating dance, and the vibrant cultures of India are represented throughout this three-day festival held in Cleveland Square Park in late October.
510 North Santa Fe Street
El Paso, TX 79901
Chalk the Block
Whether you're a serious art junkie or a casual admirer, you'll find plenty to marvel at during El Paso's premier event that celebrates the powers of the arts. Each year, about 200 artists of a variety of disciplines transform Downtown El Paso, changing the way you think about art in the process.
Downtown Area
El Paso, TX 79901
---
November
A Christmas Fair
Shop for that perfectly unique gift you've been searching for at the traditional Christmas Fair in El Paso. Browse the stalls of more than 200 vendors selling one-of-a-kind holiday-themed items at the market, which attracts an average of 15,000 shoppers each year.
1 Civic Center Plaza
El Paso, TX 79901
Franklin Mountains Trail Run
Jog, climb, and conquer this 50K Ultra-Trail du Mont-Blanc-qualifying race to the peak of the Franklin Mountains that takes you off the trails and through the cliffs of the area. A half marathon, King/Queen of the Mountain to the peak and back, and 10K and 5K races are also available.
1331 McKelligon Canyon Road
El Paso, TX 79930
---
December
Hyundai Sun Bowl and Fan Fiesta
Watch the stars of college football compete in the Sun Bowl, the second-oldest bowl game in the country. Along with the game, the event includes an invitational basketball tournament, a regional soccer competition, a parade, and a fan fiesta with live music and entertainment.
2701 Sun Bowl Drive
El Paso, TX 79902
---
---