---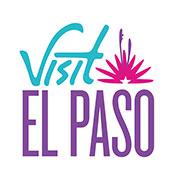 5 of the Best Ways to Enjoy the Outdoors on an El Paso Road Trip
Take in the stark beauty of the Chihuahuan Desert behind the wheel of a Utility Terrain Vehicle, hike countless miles of trails through canyons and to mountain peaks, and experience world-class bouldering. When you need an escape to the great outdoors, road trip to El Paso. Home to some of the most spectacular scenery in all the Lone Star State, the Sun City of Texas sits at the doorstep of a multitude of one-of-a-kind adventures. Whether you're looking for something epic or an easygoing way to soak up the sun, you'll find plenty of ways to enjoy an escape to El Paso. Check out some of the things you can do while you're here on your next road trip.
---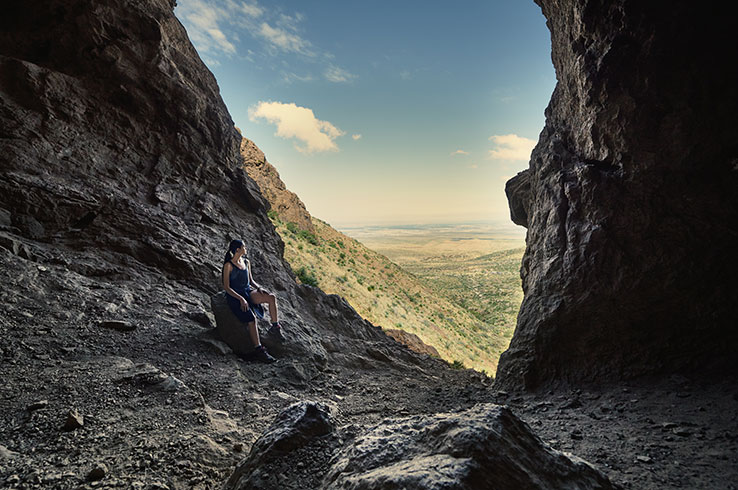 Explore More than 100 Miles of Mountain Trails
Weaving past ocotillos and prickly pear cactuses on the foothills and to the peaks of the Franklin Mountains, the rugged trails of Franklin Mountains State Park provide an escape to the tranquility and beauty of the Chihuahuan Desert. Wander these winding pathways and you'll feel like you're far away from any kind of civilization. Yet the 27,000-acre park resides just 15 minutes from El Paso, making it the second largest urban park in the country.
So, where do you get started? Uncover a bit of local history as you hike the El Paso Tin Mines Trail, a 6.6-mile there-and-back rocky pathway with a total elevation gain of more than 1,000 feet that takes you to what were once the only tin mines in the United States. For a unique view of El Paso, follow the Aztec Cave Trail. Traverse this friendly 1.2-mile trail and you'll reach a series of caves that afford a stunning view north toward New Mexico, as well as plenty of shade to rest a spell. Searching for a challenge? Look no further than the North Franklin Mountain Trail. A true test of your quad muscles, this 7.2-mile path climbs more than 2,400 feet to the peak of North Franklin Mountain. Catch your breath as you savor a 360-degree view of the mountain range and El Paso in the distance.
No matter which trails you choose, make sure to bring your hiking shoes, sunscreen, and plenty of water and you'll surely see something amazing while you're here.
---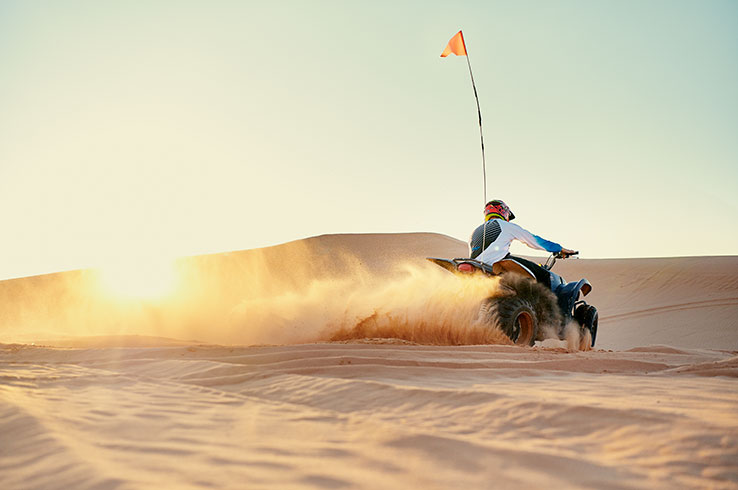 Venture Off Road at Red Sands
A rush of adrenaline hits as you steer you Utility Terrain Vehicle around a tight sandy corner bordered by sotol and ocotillo plants. Your grip on the wheel tightens as you bound over dunes and along straightaways, all as you take in some of El Paso's most spectacular landscapes. Immerse yourself in the stark beauty of the desert while you enjoy some heart-pounding excitement with Rent a UTV Off-Road Adventures. Get behind the wheel of your own UTV and cruise along miles of trails in an area that was under an ancient sea about 34 million years ago. With one-, two-, and four-seat UTVs available, you can ride with a friend or go it alone (who likes to share, after all?). Regardless of what you choose, you're in for a one-of-a-kind adventure in the heart of the Chihuahuan Desert.
---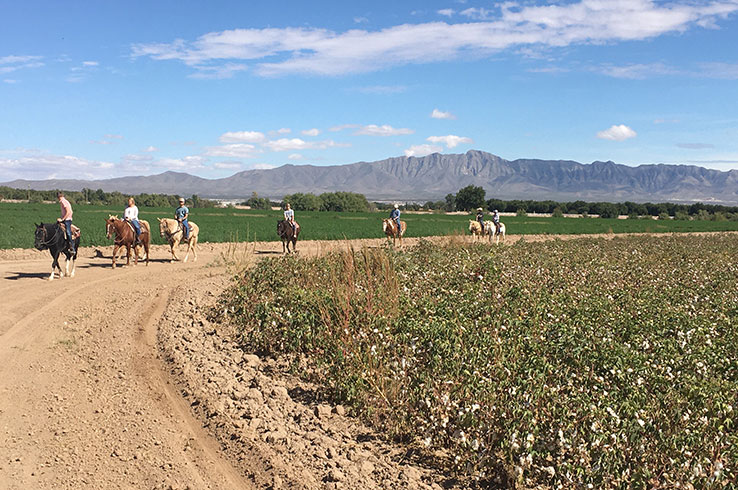 Ride Horseback on a Guided Adventure
Whether you're an experienced rider or you've never climbed onto a saddle, there's nothing quite like the feeling of riding horseback. Feel like a cowboy or cowgirl as you trot along trails that meander through open deserts and green farmlands on a guided excursion by Miller Horse Farm. Say "howdy" to your new four-legged friend as you set out on your choice of tour, from 30 minutes to up to three hours. Admire all the rugged beauty of southern New Mexico as you trot along on the kind of experience that you probably don't get every day. Not an experienced rider? That's no problem. All the horses have easygoing temperaments, so riders of all skill levels will feel right at home.
---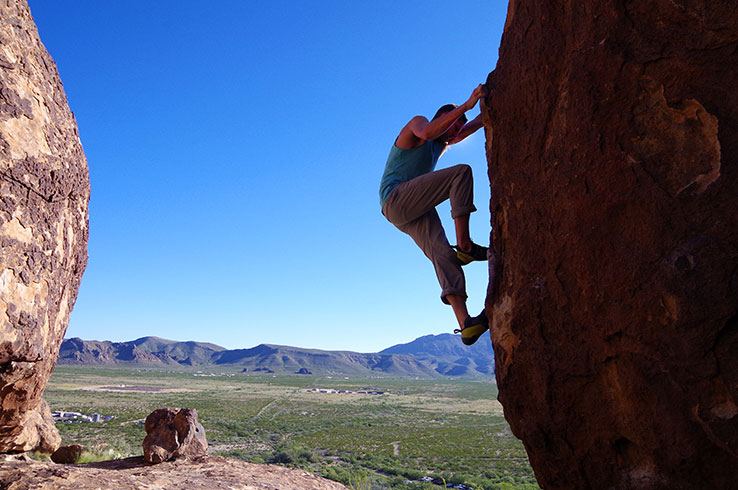 Go on a Guided Rock-Climbing Tour
If you're a rock-climbing or bouldering enthusiast, you may have already heard of Hueco Tanks State Park & Historic Site. For those of you that haven't, this Texas state park 40 miles east of El Paso is widely regarded as one of the finest bouldering locations in the country thanks to its more than 400 problems (routes you can take when climbing). You could take on many of these problems yourself, but why not bring along some new friends? Sessions Climbing and Guiding takes you to some of Hueco Tanks' best climbing spots. Better yet, you don't need to bring about any gear, as your certified guides have that taken care of. Whether you're an well-calloused climber or a beginner, Sessions Climbing and Guiding makes it easy to experience world-class bouldering in El Paso.
---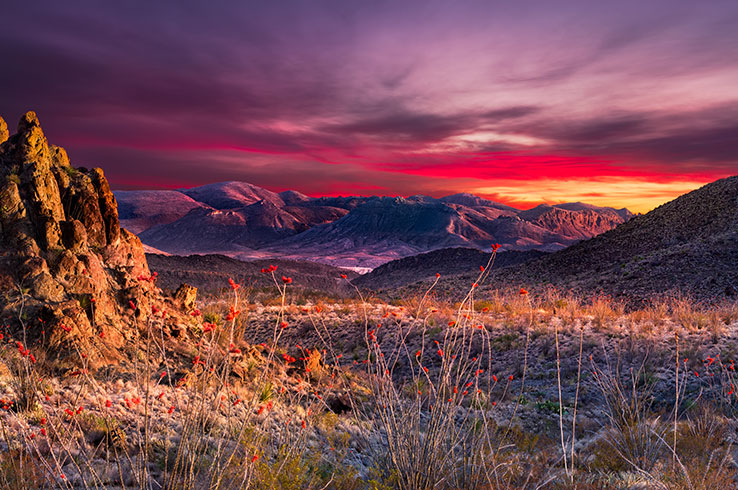 Road Trip to Some of the Southwest's Most Amazing Places
While there's more than enough adventure in and near El Paso, the city is also a fantastic starting point to exploring four other remarkable destinations. To truly get away from it all (and cross one of the country's major spots off your bucket list), cruise about four-and-a-half hours southeast to Big Bend National Park and Big Bend Ranch State Park. Together, these two parks offer more than 380 miles of multiuse trails through canyon floors and to the tops of mountain peaks. When you're not exploring the trails, kayak along the Rio Grande River and admire all the stars in the night sky after sunset. There's so much to see and do here that you'll need more than a few days, so make sure to build that into your road trip.
As spectacular as Big Bend is, it's not the only place you can go. Cruise just two hours east and you'll reach Guadalupe Mountains National Park, where more than 80 miles of trails immerse you in the splendor of West Texas. Follow the Devil's Hall Trail to hike through a natural hallway formed by steep canyon walls and climb the Guadalupe Peak Trail to reach the highest spot in Texas. Visiting in the fall is a must as well, as the cooler weather ushers in an explosion of oranges, reds, and yellows as the park has some of the best fall foliage in the state.
Finally, White Sands National Park in New Mexico offers something totally different. Located just 100 miles north of El Paso, the park's rolling sand dunes create a landscape unlike any other in the country. Cruise the eight-mile Driving Dunes Drive to reach the heart of the dune field and hike on trails that take you over endless sandy mounds.
---
Nestled on the western border of Texas between the Rio Grande River and the Franklin Mountains, El Paso offers endless outdoor adventure. Click here to plan your own.
About the Author: James Waterson is the head writer and content specialist for Tour Texas. When he isn't writing about the many great places in the state of Texas, he's planning his next epic adventure in the Lone Star State
---
---