---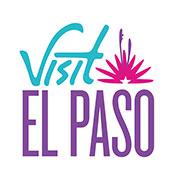 3 Ways to Discover El Paso's Intriguing Past & Captivating Present
El Paso is a place where the Old West still lives. You will discover a mix of Mexican, Native American, and Texan cultures and a beautiful blend of new and old architecture. Take a step back in time as you relive the rich history and culture that make the West Texas town of El Paso an adventure seeker's dream. Named by Spanish explorers long ago, the Sun City's land, historical sites, and rich cultural experiences make it a destination like no other.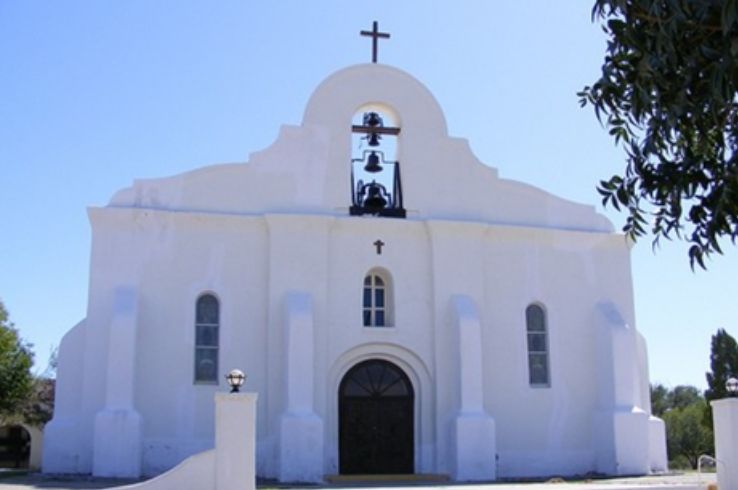 Visit One-of-a-Kind Historic Sites
Admire the adobe walls of missions far older than the Lone Star State, stroll past the final resting places of infamous outlaws, and step inside a home that perfectly preserves the past. A confluence of cultures like no other in Texas, El Paso's history is truly unique. Experience it for yourself by exploring some of the city's top historic sites, starting with Concordia Cemetery. Walk through the cemetery, which dates to the 1800's, and you'll encounter the graves of prominent figures like former Mexican president Victoriano Huerta, El Paso pioneer Hugh Stephenson, and infamous outlaw John Wesley Hardin.
While you're here, don't miss out on seeing the Chinese Cemetery, where many of El Paso's earliest Chinese residents are interred, and the Buffalo Soldier Memorial. With its gleaming white adobe walls, the beautiful Magoffin Home State Historic Site offers an unmatched look at life in the American Southwest in the 1800s. Explore the 1875-built house and you'll meander through 19 rooms furnished with décor from the turn of the 20th century. Meanwhile, Mount Cristo Rey stands above just about everything in the Sun City. Located only minutes from downtown El Paso in New Mexico, the 29-foot-statue towers over a hiking trail that serves up photo-worthy views of both sides of the border.
Of course, no historical tour of El Paso is complete without seeing its awe-inspiring missions. Originally constructed in the 1600s and 1700s, the Ysleta and Socorro Missions and the Presidio Chapel of San Elizario each have nearly 400 years of history to tell. Beyond being stunning examples of Spanish Colonial architecture, the missions are still functioning places of worship today. Check them out for yourself, then leave plenty of time to uncover everything else going on along the El Paso Mission Trail, a nine-mile corridor with award-winning restaurants and more than 30 artist studios and galleries.
As one of Texas' oldest places, a visit to El Paso will fill you full of fascinating stories and you're sure to discover something unforgettable.
---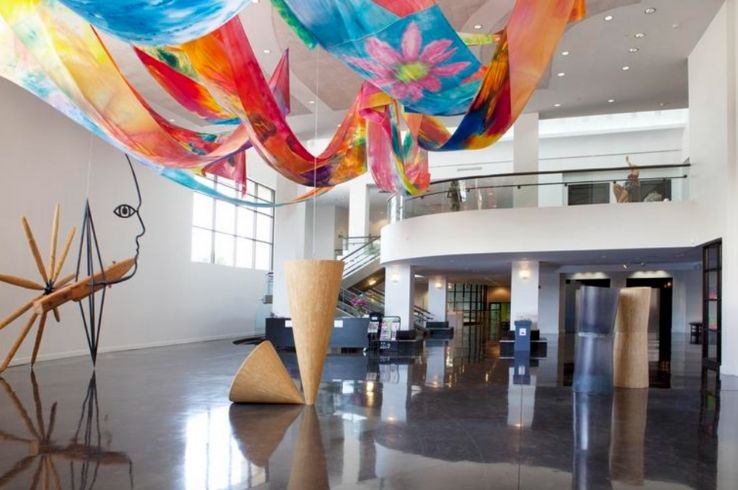 Explore El Paso's One-of-a-Kind Museums
While you're exploring Sun City's past, your journey will inevitably take you to its magnificent museums. To learn about the earliest inhabitants of the El Paso area, head to the El Paso Museum of Archaeology. Here you'll see exhibits that cover 14,000 years of history, including some that showcase the ancient city of Paquimé and one of the largest collections of Casas Grande pottery in the Southwest.
Meanwhile, the Ysleta del Sur Pueblo Cultural Center & Museum charts more than 300 years of Tigua tribal history in its museum and its storytelling, gardening, and pottery-making demonstrations. Make sure to visit every other Saturday, when tribal members demonstrate traditional bread baking using the same methods handed down from one generation to the next. Don't leave without buying a loaf for yourself. After all, aren't the best souvenirs the ones you can eat?
For a comprehensive look at El Paso's history, the El Paso Museum of History is a must-see. The museum's collection includes more than 10,000 artifacts, images, and anecdotes, many of which it spotlights in its permanent and temporary exhibitions. Keep an eye out for a few of the museum's notable items, like an 18th-century door from the Ysleta Mission and a remarkably well-preserved chest imported from Spain in the 1700s.
Finally, the El Paso Museum of Art is one of the American Southwest's leading art museums thanks to its extensive collection of art from around the world dating from the 13th through the 21st centuries. Come for the permanent collection and stay for the rotating exhibits which, in the past, have included historical photographs, pre-Columbian pottery, and other works that express El Paso's unique culture.
Although El Paso's unique culture and rich history are all around you, visiting its amazing museums is one of the best ways to experience it for yourself.
---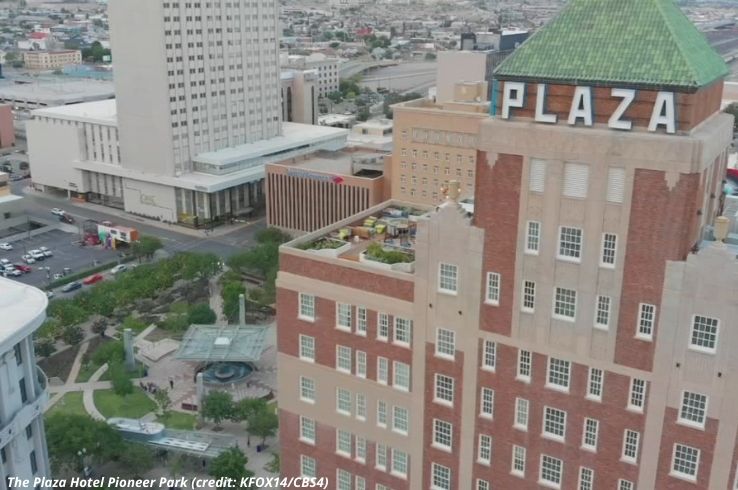 Stay at a Historic Hotel
History is everywhere you look in downtown El Paso, and its historic hotels put you right in the middle of it all. Deftly balancing modern luxuries with the abundant charms of a bygone era, these hotels offer high-end stays with a location that simply can't be beaten.
Towering above much of the downtown era, The Plaza Hotel at Pioneer Park is a Sun City icon. Built in the 1930s, the hotel is decorated in art deco style, both inside and out. World-famous hotelier Conrad Hilton's first hotel, The Plaza was once the stomping grounds of Hollywood elites like Elizabeth Taylor. Today, its elevated rooms and suites provide stellar views of the distant Franklin Mountains, while its on-site restaurants and bars are among the city's finest.
Not far away, the Hotel Paso Del Norte is both a historic landmark and a truly high-end hotel. Designed by notable architect Henry Trost, the 1912-built hotel has welcomed celebrities and presidents alike. Stay in one of the hotel's guest rooms or suites and you'll notice all the Southwestern-style touches along with magnificent views. You won't need to go far to indulge, either, as the hotel's spa and first-rate restaurants are just the places to treat yourself. During your stay, get a drink at The Dome Bar, so named for the marvelous 25-foot Tiffany-style dome that has been a fixture at the hotel since its earliest days.
To immerse yourself in world-class art, the Stanton House has the vibe you're looking for. The stylish hotel in the El Centro District features a four-story light well, moving light sculptures, and an art gallery showcasing the works of local, European, and Mexican artists.
Located in the more than 90-year-old O.T. Bassett Tower, the Aloft El Paso Downtown hotel's eye-catching brass fixtures and marble floors remain as a reminder of the past, while its contemporary guest rooms are as stylish as they are comfortable. After a day of exploring El Paso's history, take in a live music show along with a cocktail or a pint of beer at the on-site W XYZ Bar.
Of course, the past is still very much the present at the Gardner Hotel & Hostel, El Paso's oldest continually operating hotel. Since it opened in 1922, the likes of outlaw John Dillinger and author Cormac McCarthy have stayed here. Full of local lore, the hotel has everything you need for a unique stay.
---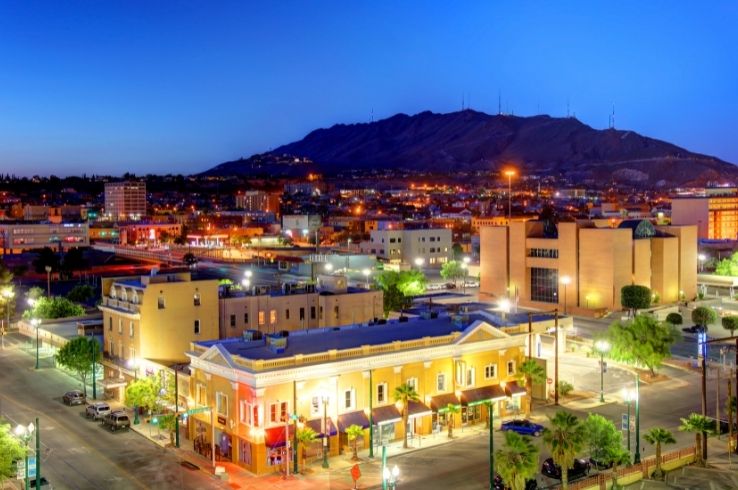 With a rich history stretching back thousands of years, and a culture that is cherished, El Paso has a past unlike any other in the Lone Star State. Discover everything Sun City has to offer by planning your trip today.
---
About the Author: James Waterson is the head writer and content specialist for Tour Texas. When he isn't writing about the many great places in the state of Texas, he's planning his next epic adventure in the Lone Star State.
---
---