---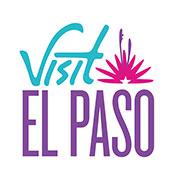 5 Family-Friendly Adventures You'll Only Find in El Paso
By James Waterson
Planning your next family vacation? It can sometimes be a challenge to go somewhere with something for everyone. Yet with its first-rate zoo, variety of engaging things to see and do for kids of all ages, and majestic landscapes, El Paso is the perfect destination for your next getaway. Set at the feet of the Franklin Mountains, the possibilities in the Sun City of Texas are limitless. Read on to discover some of El Paso's top family-friendly adventures, then plan your visit here.
Tour Texas Travel Tip: El Paso's ideal location puts it an unforgettable day trip from some of the Southwest's most amazing places, including Big Bend National Park, Carlsbad Caverns National Park, and White Sands National Park. Learn more here.
---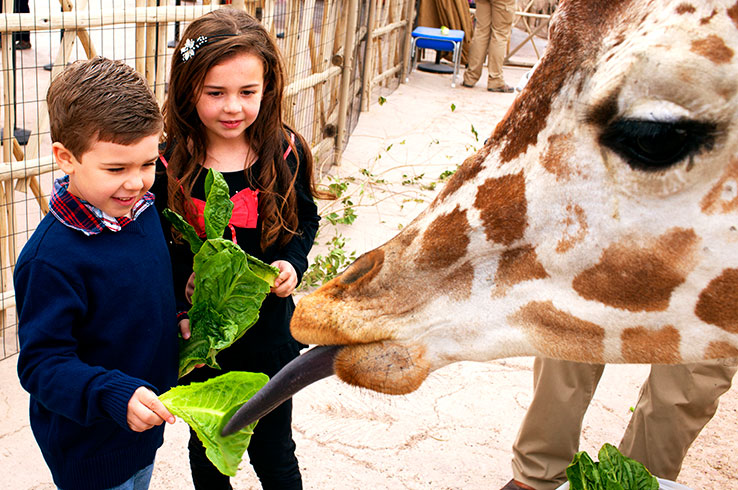 Take a Walk on the Wild Side
No matter how old your kids are, a day at the zoo offers plenty of things to see and do for all ages. While zoos are common, the El Paso Zoo stands alone. Wander through this 35-acre park and you'll encounter animals from Africa, Asia, and the Americas representing more than 220 species, including alligators, lions, giraffes, Asian elephants, and a critically endangered Amur leopard.
Eventually, you'll come across the one-of-a-kind Chihuahuan Desert exhibit, an immersive showcase of the flora and fauna of North America's largest desert. Stroll past a simulated flash flood and pause for a while at the Mexican wolf habitat. Continue and you'll find two jaguars, Guapo and Luna, as well as coatimundis (a raccoon-like species native to South and Central America). After seeing some of the desert's animals, take on the Copper Canyon Challenge Ropes Course. Ideal for adults and older kids, the course features gravity-defying challenges that'll test your balance. There's even an area for younger kids, Sky Tykes, so everyone can get in on the action.
When you're not discovering the wonders of the desert and admiring animals from all over the world, let your kids explore the Foster Tree-House Playground. Composed of five tree houses perched 16 feet above ground, the playground features slides, a tunnel, cargo netting, log climbers, and 360-degree views of the surrounding area. If you visit during the summer, cool off at the Hunt Family Desert Spring, where you'll find dancing water, gushers, spray tunnels, and more. Need a pick me up? Stop by the Grasslands Café for a juicy burger, hot dog, and kid-friendly meals, or the Beastro Kiosk if you're craving Dippin' Dots ice cream or a cold drink.
With so much to see and do, the El Paso Zoo offers the kinds of immersive and educational experiences that make it a fantastic place to visit with your family.
---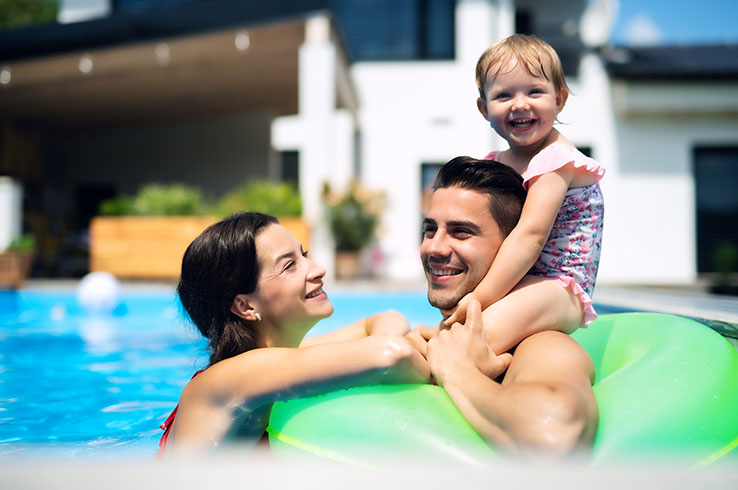 Beat the Heat at More Than One Waterpark
Float along a lazy river, ride heart-pounding aquatic rides, and hang ten on some major waves. El Paso and the Chihuahuan Desert may be known for their sizzling summers, but now there is an abundance of locales where you can cool off in style. Take in stunning views of the magnificent Franklin Mountains while you float the afternoon away at Camp Cohen. Swim laps at Endurance River, take the plunge on slides like Thunder Run or Lightning Bolt, and let the little ones splash around in Wild Lagoon, a water playground. Want to take it easy? Rent a cabana, then get a quick bite over at Stove Cove Café at the nearby Starlight Plaza.
Of course, Camp Cohen isn't the only "oasis" in town. In fact, Oasis (opening mid-June 2021) is El Paso's newest and largest waterpark. Along with its lazy river, climbing wall, leisure pool, and water slides, the park is home to Flashflood Rush, the only surfing machine in town. You'll also find a kiddie pool and an interactive water play area, as well as cabana rentals in the Hueco Dwellings. Like Camp Cohen, Oasis has its own eatery, Wanderlust Café, so you can hang out here all day.
---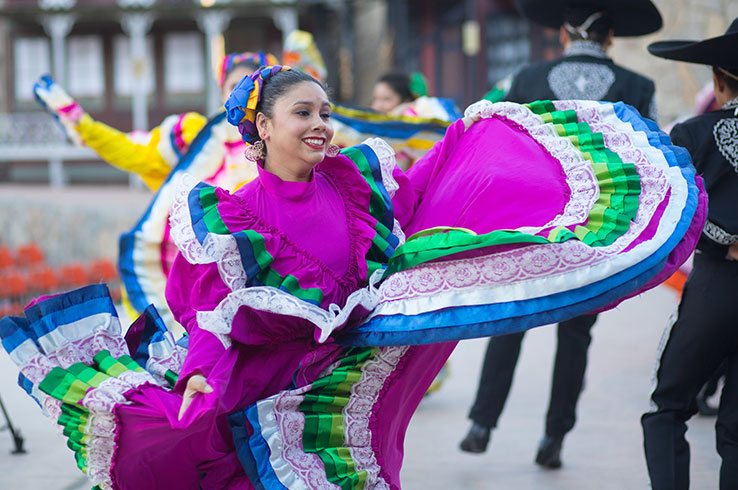 Experience a Show Like No Other
While there may be an endless amount of entertainment on the multitude of streaming services, nothing beats a live performance. Especially if we're talking about Viva! El Paso, a more than 40-year summer tradition that's a historical drama, outdoor musical, and vibrant pageant all in one. Settle into your seat at the stunning amphitheater located within the breathtaking McKelligon Canyon and watch the many stories of the American Southwest come to life. A celebration of the region's history and diverse cultures, the production consists of costumed actors and contributions by well-known composers/songwriters along with Tony Award-winning playwright Marty Martin.
As one of the best outdoor shows in Texas, a Viva! El Paso performance makes for a great evening out with your family.
---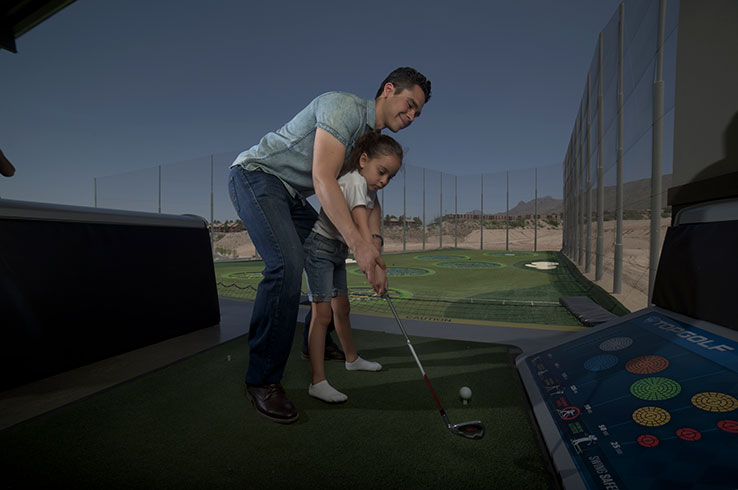 Enjoy Fun for All Ages
Relish mountain views while you try to show off your golf game, feel like you're skydiving (without jumping out of a plane), and drive a UTV over red dunes. These are just a few of the fun-for-all-ages exploits you can have with your kids at some of Sun City's top attractions. Whether you're an expert golfer or you want to hit some balls while savoring great food and drink, head to Top Golf El Paso. Aim each shot at the color-coded targets in the driving range, or just swing away and relish the fact that you don't have to chase down your own golf balls.
For a full-body, sensory experience you (probably) don't get every day, head to iFly. Put on your flight suit and, after a tutorial class, you'll be floating in a massive wind tunnel. Each session lasts about one minute, which is about 15 seconds longer than if you were skydiving. Flyers as young as three and as old as 103 can soar at iFly, so bring everyone along for an unforgettable adventure. Finally, embark on an epic journey through the desert with Rent a UTV Off-Road Adventures. Primary drivers must be at least 18 years old, but younger kids can come along as passengers. Cruising along the trails and over the dunes is not only a great way to get outdoors, but it also serves up unmatched views of the Chihuahuan Desert.
Whether you're looking for a relaxing afternoon hitting golf balls or on a four-wheel adventure through the wilderness, you'll find a ton of ways to entertain your kids in El Paso.
---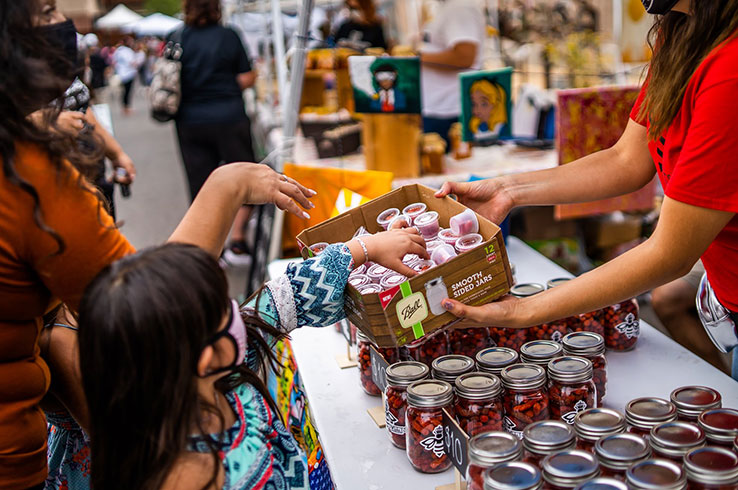 Find Farm-Fresh Fare & Local Goods
It's one thing to go to a grocery store, but it's entirely different when you can see fruits, vegetables, and other products made (or grown) right down the street. As it turns out, El Paso is home to an abundance of farmers' markets, some of which are held throughout the year. Come to Downtown El Paso every Saturday morning for the El Paso Downtown Artist & Farmers Market. Shop for regionally grown produce, browse an array of original arts and crafts, and take in performances by local artists. Meanwhile, the Upper Valley Artist and Farmers Market features a wide array of farm-fresh goods and the wares of local artisans. Get some shaved ice, a cookie, or a drink and meander along. Take your time as you wander, as each vendor is bound to have its own surprises.
Set just west of the Rio Grande River, the Country Club Farmers Market has plenty to see as well. Sample dishes prepared by local food trucks and check out the wares of more than 80 vendors. The market is open every Saturday in the late morning and early afternoon, so get here early to take it all in. While these three farmers' markets have plenty to see, they aren't the only ones around. Discover El Paso's other farmers' markets here.
---
El Paso's spectacular zoo, sprawling farmers markets, and kid-friendly attractions make this West Texas destination a great vacation spot for families. Click here to see what else the Sun City of Texas has to offer.
---
---