---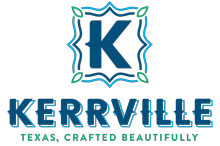 5 Reasons Kerrville is the Capital of the Texas Hill Country
Aside from the scenic, breathtaking views of rolling hills, the river running right through downtown, and its beautiful parks, Kerrville has much more to offer its guests. Nestled along the banks of the Guadalupe River, you will discover a vibrant, welcoming community of people who are proud of their heritage, have a keen sense of community and work together to take great care of this amazing city, and each other.
Kerrville locals are proud of their heritage and welcome guests to share it, offering experiences like live music concerts and festivals, art museums and arts and crafts fairs, all in a serene setting of parks nestled along the river. Dive into the never-ending adventures in Kerrville that keep all ages entertained and excited, and guests returning to explore more. Endless adventure awaits. There is something for everybody to discover here. Plan your escape and stay awhile to experience all the Texas Hill Country Capital has to offer.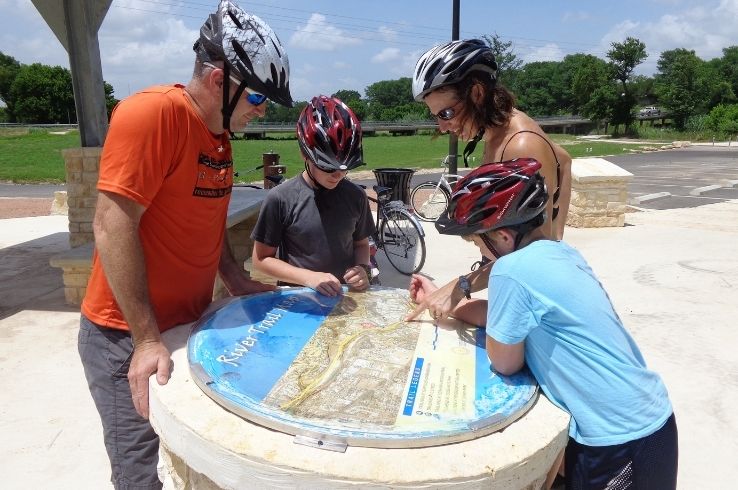 Explore Parks Along the Guadalupe Offering Outdoor Family Fun
Kerrville is best known for the beautiful parks that line the banks of the Guadalupe River, running right through the heart of the city. Visitors learn quickly if they do not discover beforehand, that a day spent at Kerrville-Schreiner Park is a day very well spent. Camp along the Guadalupe amid nature's dream-like serenity that defines relaxation to the maximum. Cabins and Ranch Houses are available as well.
Play some volleyball, visit the beautiful butterflies in the Pollinator Garden, or hike and bike along the 10 plus miles of trails with full access to the river. Enjoy a movie outdoors at the Amphitheater while sitting in the stone seats. At the river's edge, hop in a kayak or rent a canoe and get out on the water. Bring your fishing rods to the largest municipal park in Kerrville, take your time and stay as long as you'd like as you adapt to nature's peaceful pace.
Kids will enjoy cooling off in the Splash Pad at Louise Hays Park which has plenty of lighting at night. Hike or bike on the 6-mile Kerrville River Trail with your family. Cross the bridge to Tranquility Island, in the middle of the river. Stop at the Riverside Nature Center, since you're in the vicinity, to discover a unique, diverse Texas native Arboretum, native meadow and pollinator garden, a compost demonstration, rainwater harvesting, indoor exhibits, workshops and so much more. It is the perfect family fun adventure.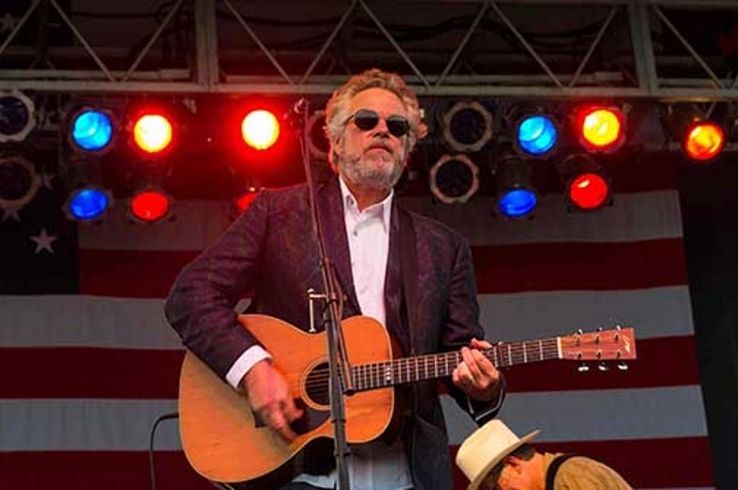 Experience 18 Days of Singer-Songwriter Bliss
Few, if any, annual music festivals have lasted 50 years or launched the careers of so many musical legends as the Kerrville Folk Festival has. A singer-songwriter's haven since 1972, the festival takes place in May, stretches into June, and is the longest continually running music festival in North America. Aside from the majestic beauty of the rolling hills and the city's position on the banks of the Guadalupe River, Kerrville's music scene attracts music creatives from all over the world.
Music lover? Singer-songwriter? Put this destination on the top of your travel itinerary and make a memory you will one day share with generations to come. Satisfy your hunger for live music when you attend this 18-day event of nightly musical performances. The kids can participate in daily activities that foster and nurture their love for music, songwriter competitions and schools, workshops and so much more. You can even camp out on the festival campground, where campers gather around campfires to sing, share their passion for music, meet new friends and embrace this music phenomenon.
Music legends from the past who have shared this stage include Willie Nelson, Robert Earl Keen, Lucinda Williams, Peter, Paul & Mary, David Crosby, and Judy Collins, to name a few. Secure your spot as you will not want to miss this celebration of singers and songwriters.

Texas Arts & Crafts Fair Hosts Selected Artists from Across Texas
Look no further for a town where art is appreciated and celebrated. This treasured town was selected in 1972 to host the very first Texas State Arts and Crafts Fair and still welcomes locals and visitors from all over the state to participate. Plan to stay for this 2-day event that is held annually in September. Take your time walking around in awe as you witness incredibly imaginative juried art exhibitions that display artwork by selected artists from all over Texas. Enjoy the serenity of the Guadalupe River backdrop with over 5,000 visitors who attend this annual event that celebrates its 50th anniversary in 2022.
Examine works of arts and crafts ranging from pioneer to contemporary with an emphasis on traditional creations like quilts, pottery, glass and wood-painted furniture. Watch artists demonstrate their craft process, such as glass blowing, blacksmithing, candle dipping and, since you are in Texas, saddle making, to name a few.
Need entertainment for the kids so you can take your time browsing? There is plenty! A large children's area includes hands-on and interactive art demonstrations, a petting zoo, and storytelling. Hungry? No problem. You will find something for everyone's taste, choosing from a variety of delicious food and beverage options on sale throughout the fairgrounds, all day long. Beer and wine will be available for those 21 and over as well.
As if this was not enough fun-filled activity and entertainment in this beautiful city, there will be multiple venues where musicians and other performers will take the stage. Check the website regularly to learn more about the artists, musicians, entry prices and food establishments represented each year.

Shop the Original James Avery Jewelry Store
For over 60 years people have enjoyed fine jewelry designs created by the late James Avery. Mr. Avery, who commanded a B-26 bomber and survived 44 missions over Germany, learned industrial design in college and his love relationship with the crafting of fine jewelry took hold. Do you know why much of his work contains Christian symbolism? Once an agnostic, he returned to the church after many years and renewed his Christian commitment and wanted his creations to reflect his strong beliefs.
He began creating his 14K and 18K yellow and white gold and gemstones pieces for men and women in 1954, right out of his mother-in-law's two-car garage. The sign he stuck onto his workbench read 'James Avery Craftsman,' and this well-known brand was born. Today, there are four Texas shops, including the very first establishment, you guessed it, right in Kerrville, Texas.
Visiting the campus headquarters on Avery Road is a treat for jewelry lovers. The campus is beautiful, complete with a gazebo that provides plenty of shade and room for a relaxation break. Learn about the company's beginnings and view displays of original designs that are no longer sold. Watching the workers make the jewelry is always intriguing, and before you go, stop by the store, and buy yourself a little something special. Every piece of jewelry tells a story, and yours is a special story indeed.

HEB Returns to its Kerrville Roots to Serve Locals and Visitors
In November of 1905, a family dedicated to giving back to the community in Kerrville opened a small general store that has grown to more than 400 stores throughout Texas and Mexico today. 115 years later, HEB is has opened a new store where its roots were first planted, in Kerrville. Take a "Legends and Lore" tour from the Kerr Arts & Cultural Center to learn more about the original buildings that housed HEB in its humble beginnings in downtown Kerrville.
From festivals and fairs to historical charm and outdoor adventure, it is easy to see why Kerrville is the Capital of the Texas Hill Country. Plan your escape to this historic Texas town in the heart of the Texas Hill Country, where the hills are alive with adventure and family fun.
---
---