---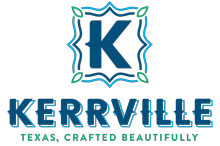 Things to Do in Kerrville
Kerrville is lucky to have some of the best weather and prettiest scenery in all of Texas … and that's saying something. So, no matter how you enjoy spending your time – whether that means relaxing at scenic parks, strolling through serene galleries, or swimming in the clear waters of the Guadalupe River - you'll always love the setting. And should you decide to take a day and go exploring, Kerrville is centrally located for visiting popular Hill Country spots like Fredericksburg, Boerne, and Bandera. But with all there is to do in Kerrville, you'll have more than enough to keep you busy right here. Try our suggestions for some of the best things to do in Kerrville to ensure an unforgettable trip.
---
Hit the Parks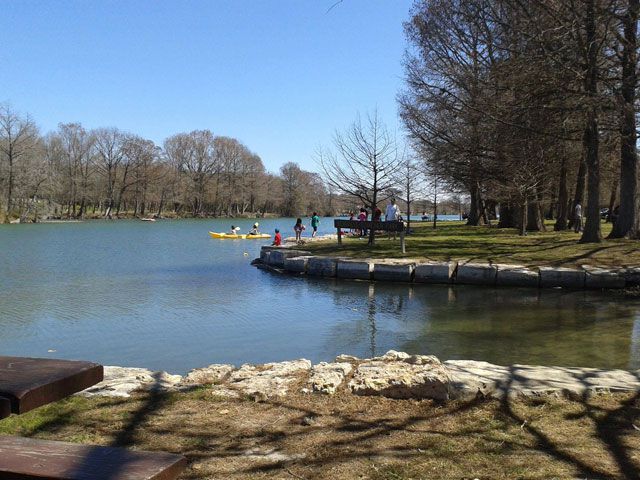 Public parks are the pride of Kerrville, and the town has over a dozen of them. Kerrville-Schreiner is the standout, with tons of options for hiking and sightseeing, but there are plenty of others you'll want to check out as well. Families will want to visit Carver Park, with its playground area, barbecue pit, "Sprayground," and basketball court. Be sure to take advantage of a renovated Louise Hays Park located conveniently in Downtown Kerrville! Guadalupe River access, splashpad, multiple playscapes, trail heads to the River Walking Trail, and so much more this park will keep everyone entertained for the whole day. There's even a skatepark in town, which sports a large pyramid, down rail and down ledges, stair set, and a replica construction jersey barrier.
---
Enjoy the Arts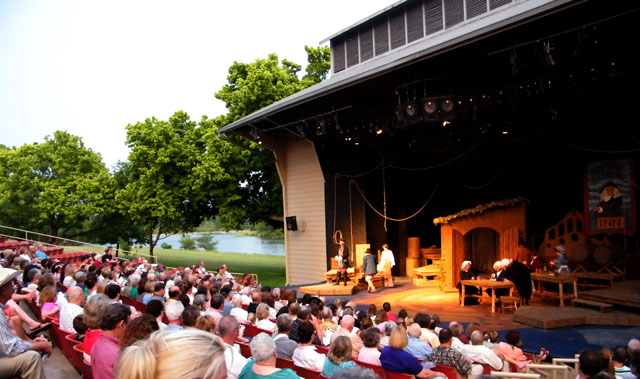 If you want to expose your kids to a little art and culture, Kerrville has you covered. At The Museum of Western Art, statues of cowboys on bucking broncos welcome you to a fascinating trip through Texas history. Children younger than nine get in free, and tickets for adults are just $7. For a place to get the whole family in for free, visit The Kerr Arts & Cultural Center. The Center showcases the work of more than 500 artists, and hosts events like the Youth Art Show and the Texas Furniture Makers Show. The River's Edge Gallery is also a great place to find and purchase work from some of the best artists in the area.
For the performing arts, head to the spacious Cailloux Theater, one of the top attractions in downtown Kerrville. Here you'll find community theater productions courtesy of Playhouse 2000, orchestral performances by the Symphony of the Hills and the Hill Country Youth Orchestras, and many other entertaining acts. You can also catch a show under the big Texas sky at the Smith-Ritch Point Theatre, home of the Hill Country Arts Foundation.
---
Take a Dip in the Guadalupe River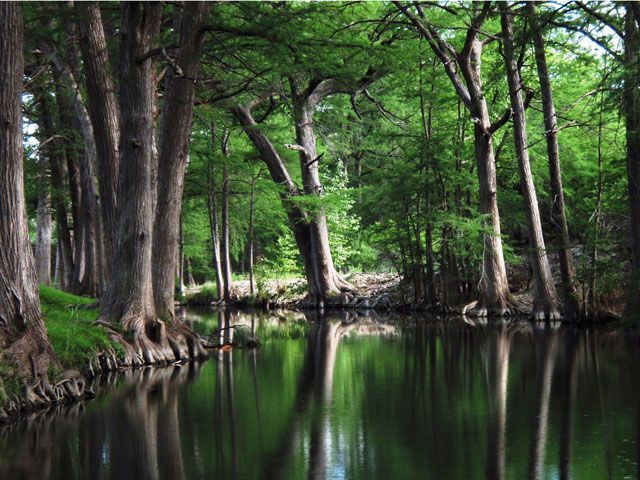 Going to Kerrville and not getting in the river would be like going to San Francisco and skipping the Golden Gate Bridge. Head to Kerrville Kayak and Canoe to rent a boat or tube and buy fishing gear. For a fun swimming spot, head to the Ingram Dam and slide down the side with the locals, or frolic in the waterfalls at Schumacher Crossing.
For the fishermen and fisherwomen, the Guadalupe is dotted with streams, tributaries, lakes, and dams that may hold your next trophy fish. The river is home to the native Guadalupe bass, as well as large- and smallmouth bass, rainbow trout, sunfish, and perch. Certain areas require a float tube or kayak to reach, but opportunities for fly fishing can be found in and around town. Be sure to get your Texas fishing license before you go and follow all regulations for handling and keeping fish.
---
Explore the Y.O. Ranch
This incredible 160-year-old, 29,000-acre spread has been called "America's original game ranch." For decades, big game hunters and animal lovers from Kerrville and beyond have come to the Y.O. Ranch in Mountain Home. Hunters come for the once-in-a-lifetime opportunity to take a Dama Gazelle or Himalayan Tahr (or one of over 50 other species of game) with the help of an expert guide. Because of the huge population of exotic wildlife at the Y.O. Ranch, some hunters refer to it as "Africa in Texas."
For those who want a photograph and not a trophy, the Y.O. Ranch offers both private and group tours of the property, where you'll have a chance to get as close as possible to the animals (and even feed them through your window). For extended visits, stay in one of the 13 cabins on the property, with dining available at the ranch restaurant, The Chuckwagon, and access to the pool and hot tub.
---
---