---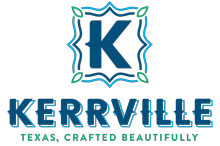 Attractions in Kerrville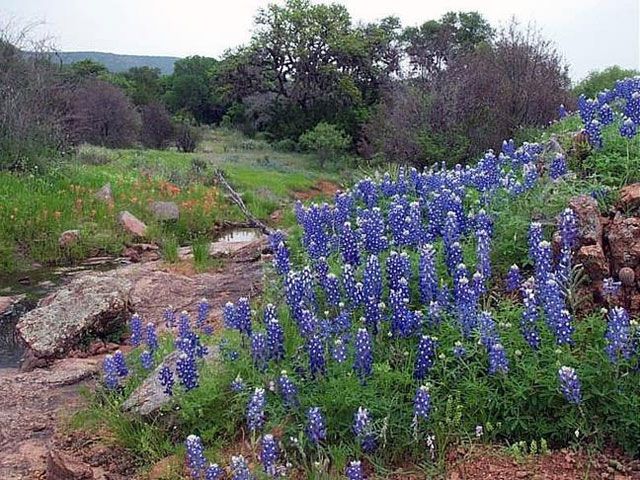 Kerrville is just what the doctor ordered for those seeking a tranquil escape to the beautiful Texas Hill Country.
From shopping and dining to art galleries and museums, a visit to Kerrville is a golden opportunity to slow down and enjoy the finer things in life.
Of course, with so many parks and all the water activities made possible by the Guadalupe River, getting out and active in this scenic area is a must.
Here are a few of the top attractions in Kerrville you'll definitely want to check out the next time you're here.
---
Cailloux Theater
A gem right on Main Street, the Cailloux Theater earns rave reviews for providing great views of excellent acts at a great price. Catch everything from community theater productions to performances from the local symphony and touring musical groups.
910 Main Street
Kerrville, TX 78028
(830) 896-9393
---
Hidden Springs Golf Course
A fun and challenging course, Hidden Springs is part of the Double B Resort in nearby Harper, so you can come for the day or play and stay. Either way, you'll enjoy a relaxing round amid babbling brooks, limestone bluffs, and foraging whitetails.
225 Living Water Ranch Road
Harper, TX 78631
(830) 990-4122
---
James Avery Visitor Center & Store
James Avery was born in Kerrville, and jewelry lovers won't want to miss this spot when they're in town. Visitors can view the workshop where the jewelry is handmade, learn the history of the company through six exhibits, or purchase an item from the large James Avery store. You might even get to shake hands with the man who started it all.
145 Avery Road North
Kerrville, TX 78028
(830) 895-6800
---
Kerrville Hills Winery
Stop and smell the corks at Kerrville's first winery, featuring award-winning wines and friendly staff. Take a tour of the facility or relax in the tasting room and sample the whites and reds, including some of the best cabernets in the state. Guests of the nearby Y.O. Ranch Hotel may make use of a complimentary shuttle to and from the winery.
3600 Fredericksburg Road
Kerrville, TX 78028
(830) 895-4233
---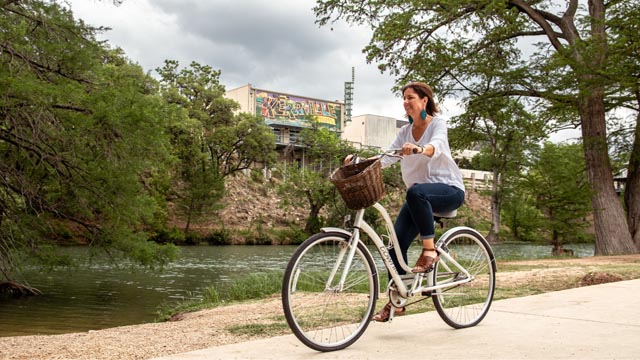 Kerrville-Schreiner Park
At 517 gorgeous acres on the Guadalupe River, this park deserves special recognition. Boat and bike rentals are available for most of the year, the latter of which you can use on the recently completed Kerrville River Trail. Bring the RV or rent a cabin so that you have enough time to do everything you'll want to do.
2385 Bandera Highway
Kerrville, TX 78028
(830) 257-7300
---
The Museum of Western Art
Housed in a beautiful building showcasing the distinctive Southwestern style of Texas architect O'Neil Ford, the Museum of Western Art boasts hundreds of sculptures, paintings and artifacts of life in Texas in the 19th and 20th centuries. The ever-evolving exhibitions also highlight the works of beloved Western artists of all kinds. Purchase a framed print or rare book from the museum store to add to your own private collection.
1550 Bandera Highway
Kerrville, TX 78028
(830) 896-2553
---
River's Edge Gallery
River's Edge showcases artists who have been featured in accredited museums, won awards for their work, and/or craft pieces with a unique perspective and style. The gallery provides custom framing at museum conservation quality and a concierge service for private viewings, by appointment.
832 Water Street
Kerrville, TX 78208
(830) 895-5184
---
Sunrise Antique Mall
You might just lose yourself for a few hours as you peruse the rare stamps, Texas wildflower jellies, vintage duds, and much more in this antiquer's paradise. Layaway is available if you find something you love that you can't take with you at the moment.
820 Water Street
Kerrville, TX 78028
(830) 895-2414
---
Y.O. Ranch
A short drive north in Mountain Home, this legendary 14,000-acre Texas ranch is the place to go horseback riding, on a wildlife tour, play paintball, swim, hunt, take a painting class, go skeet shooting, and more. If touring, arrive early and bring your camera to capture more than 50 species of exotic game while knowledgeable guides give you a private or group tour. The ranch is a Hill Country destination for weddings, corporate retreats, and family reunions, and it even offers lodging and meals.
1736 Y.O. Ranch Road
Mountain Home, TX 78058
(800) 967-2624
---
---