---
7 Ways to Enjoy the Great Outdoors in Victoria
By Melanie Kross
Victoria is blessed with so many natural outdoor wonders, it is hard to know where to start. The largest city in the south-central area of Texas, Victoria offers a multitude of outdoor adventures and plenty of green space, in addition to more than 280 days (about 9 months) of sunshine a year. Who would not love to shed those winter blues in this outdoor enthusiast's haven? Play in the parks, hike or bike on the trails, fish from a pier, or see some of the area's feathered friends up close and personal. If you are looking for a great weekend getaway where you can immerse yourself in the beauty of the Lone Star State, here are seven ways to enjoy the great outdoors in Victoria.
---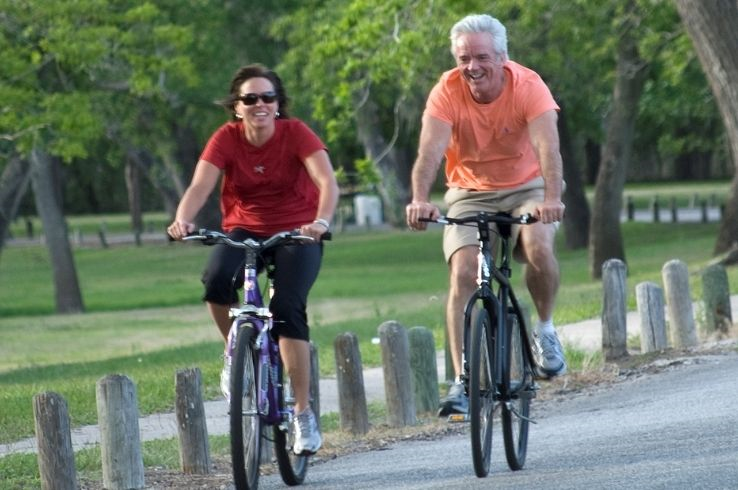 Riverside Park, the Outdoor Enthusiast's Paradise
Pack a picnic basket and head to Riverside Park, 660 acres of woodland bordered by four and one-half miles of the Beautiful Guadalupe River, where you will discover 200 shaded picnic areas complete with tables and barbeque pits. Outdoor enthusiasts and those just looking to relax will both love this large green space. Multiple playscapes let kids get their energy out, and there are access points for launching watercraft onto the river.
Want to get active? You have come to the right place. Hike or bike the multitude of scenic trails, try fishing off the pier, play disc golf or pick up a game of basketball. Every family member and friend will have a blast with so many options for outdoor fun. Flow Paddle Co. leases kayaks and paddleboards, as well as disc golf rentals at the park. From 9 am to 6 pm, they offer kayaks, paddleboards, and canoes for half or full days, as well as lessons and guided tours for people who have not gained their sea legs.
Have you worked up an appetite? Check out PumpHouse Riverside Restaurant and Bar which sits beneath the 250-year-old teak and iron gates housed in a restored historic building. Enjoy delicious New American cuisine, irresistible drinks and live music on the huge outdoor deck that overlooks the Guadalupe. You will not find a more sensational sunset view.
---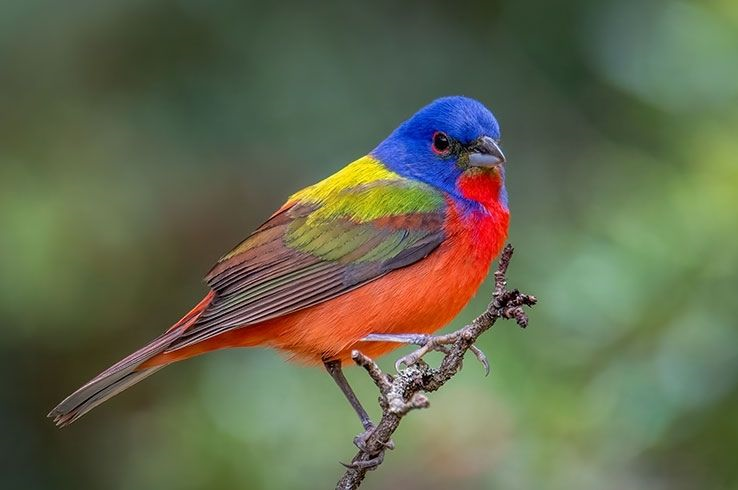 Birding at Athey Nature Sanctuary Birding Deck
Escape the hustle and bustle of the city at the Athey Nature Sanctuary Birding Deck, a wonderful way to spend an afternoon or two. Three separate feeding stations attract a variety of local and migrating birds, with more than 250 species sightings in Athey Nature Sanctuary and Riverside Park, including cardinals, blue jays, and woodpeckers. Not familiar with the various notable species? Not to worry, interpretive displays pointing them out allow you to learn about them. Keep a close watch and you might even see the deer that live in the nature sanctuary and, if you are lucky, you could spot a fox or raccoon. All levels of bird enthusiasts can enjoy the plethora of outstanding birding opportunities and wildlife in Victoria.
---

Year-Round Fun at Coleto Creek Park & Reservoir
Situated along the scenic Coleto Creek, Victoria's largest body of water known as Coleto Creek Park & Reservoir, provides access to over seventy-five multi-use campsites and three cabins, two miles of hiking trails, a large picnic area, a 200-foot lighted fishing pier as well as outdoor activities like boating, swimming, water skiing, and even bow hunting. Explore the countryside along trails surrounded by lush aquatic vegetation, the ideal conditions for exemplary birding and wildlife watching. It is no wonder this natural gem is one of south Texas' most popular recreation destinations.
---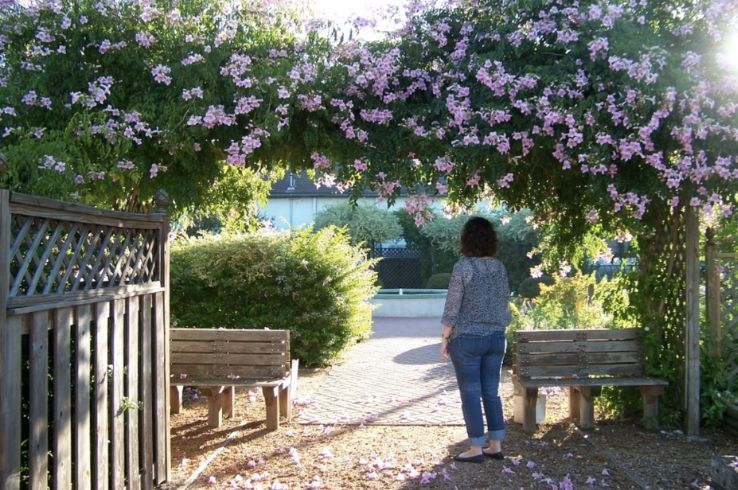 Stroll Through the Victoria Educational Gardens
While you are visiting Victoria, you will want to stop by Victoria Educational Gardens, where you can relax and take in the breathtakingly beautiful plant paradise. If you enjoy gardening, horticulture, landscape, or nature in general, you will be mesmerized by the hundreds of native and exotic plant species that bloom here. Discover the covered rose bush arbor that borders the Patriotic Garden with benches for comfort while viewing scented varieties of growth. Get a thrill when you walk into Butterfly Haven, a special place that is full of plants associated with distinct types of butterflies, and a plaque that describes each butterfly species in the South Texas region. Best of all? This scenic structure is open daily from dawn to dusk and admission is free!
---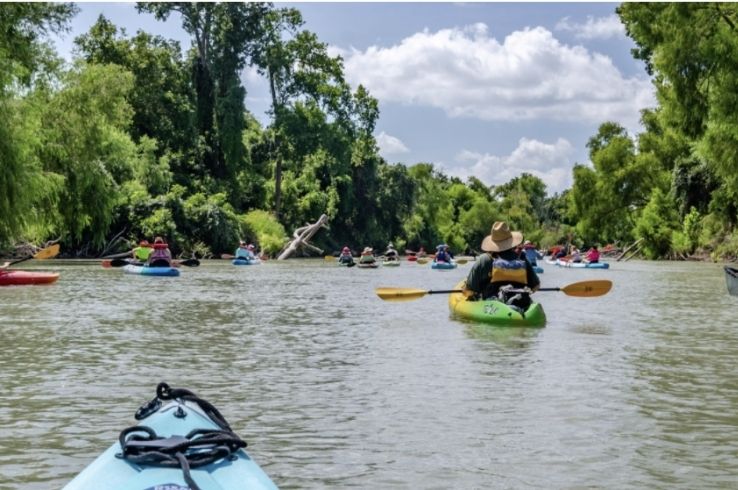 Paddle Along a Peaceful Trail
Bring your kayak or rent one to travel leisurely down this slow-moving Guadalupe River trail, the Victoria Paddling Trail, which is 25 miles long and made up of four sections. Chisholm Trail, Riverside Park, Mission Espiritu Santo, and Fort Saint Louis are the network of paddling routes that make up this coastal region trail bordered by scenic soft banks. There are five different access points for this slower-moving part of the Guadalupe River. If you get tired, do not worry, you can stop at the occasional sandbars to rest or birdwatch. Whether you are a beginner or an experienced paddler, these trails have something for everyone who enjoys a peaceful paddle.
---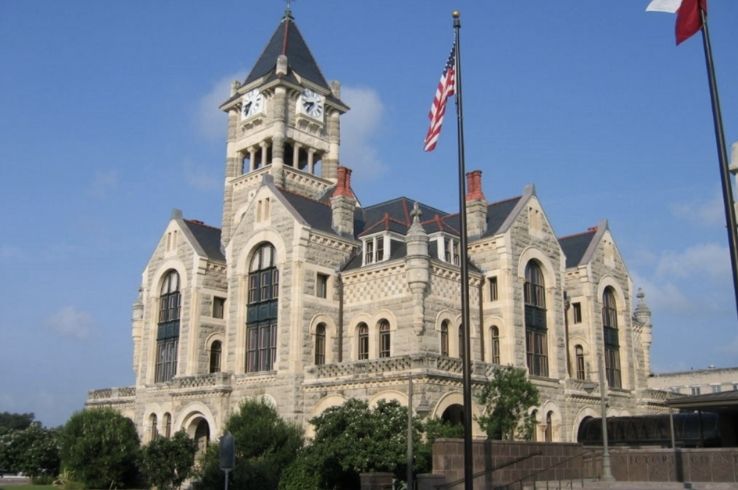 Dive Deep into Texas History Like Never Before
Discover the history of Victoria, one of the oldest cities in Texas, that houses a wealth of interesting and significant historic sites. One of the most unique ways to experience the history of this charming city in the heart of Texas is by following the Explore Victoria History Trail. Once a small, two-story rectangular wooden framed structure with a wood cupola and two-story wood porch, Victoria County Courthouse has evolved into one of the prettiest courthouses in Texas, located in the square, just across from the lovely town park. It is a stop you will want to make as you will discover multiple historical markers that give educational insights into the very beginnings of this special town.
Discover the Trail Through Time displays woven throughout the city, telling of Victoria's rich, multi-cultural heritage. Each has beautiful illustrations created by Victoria artist Tom Jones and tells a story of a significant historical event or figure. Find out who the founding fathers of Victoria were, learn about the city's military history and hear true tantalizing tales of pirates!
Delve into 13,000 years of history at the Museum of the Coast Bend, where you will learn about the region's earliest settlers. Take a driving tour that features over 80 homes and establishments listed on the National Registry of Historic Places. The best part of the jaunt is earning a free "I Explored Victoria, Texas" t-shirt by snapping some selfies along your journey and sharing your adventure with the friendly folks at the Explore Victoria Visitor Center!
---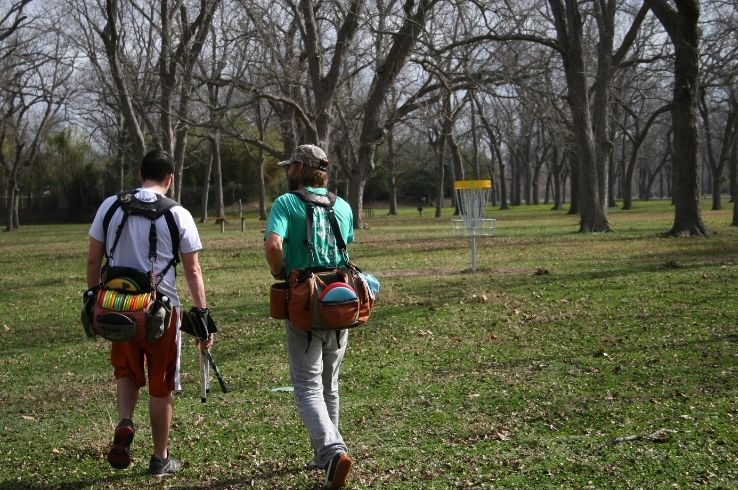 Let it Fly!
Join those who are contributing to the popularity of the fast-growing sport that is fun for all ages on one of the three 18-hole disc golf courses that run along the banks of the Guadalupe River. Win by getting the most discs into metal baskets, or "holes", in the fewest throws, or "strokes". Do not be fooled, this is an incredibly challenging, competitive sport that will hook you in no time at all! The newest course, Patriot Park in Victoria County, runs adjacent to the beautiful Saxet Lakes. Don't have your own set of disks? No need! Flow Paddle Co. will provide you with a rental set. Get yourself a map of the courses and plan to spend the day enjoying a disc golf game or two.
No matter what season, Victoria is the perfect place to enjoy the great outdoors while reconnecting with nature. Whether you are looking for a relaxing day by the river, exploring the parks and trails, or embarking on a weekend-long camping trip, your Victoria experience will be unforgettable.
About the Author: Melanie Kross is the Content Marketing Lead for Tour Texas and a Texas native. When she isn't writing about the multitude of great travel destinations, she is photographing them, painting them and planning her own road trips to visit the amazing attractions this remarkable Lone Star State has to offer.
---
---