---
Things to do in Victoria
Eat your way along the Coastal Texas Barbecue Trail, explore Riverside Park, and visit monuments and historic buildings in one the oldest cities in the Lone Star State: Victoria. This Coastal Bend city, nestled on the bank of the Guadalupe River halfway between Houston and Corpus Christi, is an ideal place to get away for a few days of rest and relaxation or to dive into Texas history. While you're here, be sure to take a tour of the Presidio La Bahia in nearby Goliad where the infamous Goliad Massacre occurred. Whether you're looking to kayak the Guadalupe River or become a Texas barbecue expert, Victoria has so much to offer. Read on to discover just some of the top things to do in Victoria.
---
Explore Victoria's Rich History on the Explore Victoria History Trail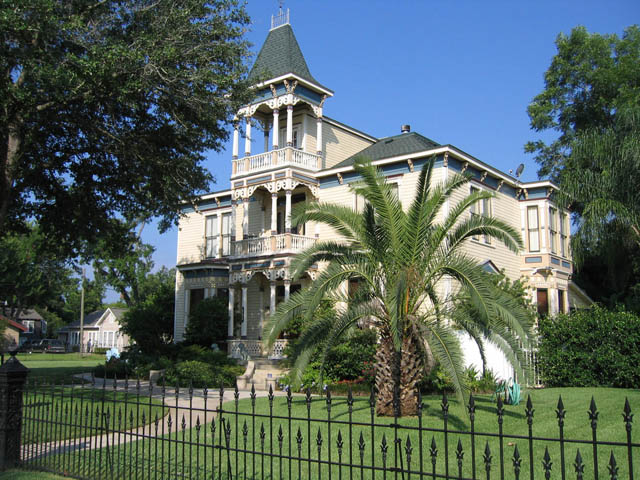 Check out the Explore Victoria Texas History Trail. Learn how to use an atlatl - an ancient dart-throwing hunting tool - and see seven of the eight cannons French explorer La Salle brought to Texas at the Museum of the Coastal Bend. Step into 13,000 years of Texas history at this museum in Victoria, which showcases exhibits related to the first French settlement in the county, as well as artifacts from the ship La Belle that sank in Matagorda Bay. Then follow the Old Victoria Driving Tour that takes you to a number of breathtaking historic landmarks and buildings.
Another way to get to know Victoria's history is by driving along "The Trail Through Time" in Riverside Park and throughout downtown Victoria. The trail consists of a series of signs featuring illustrated stories that depict Victoria's past, from "The Mother of Texas, Margaret Wright" to "Steamboating and the Guadalupe River." Photographers: do not miss the Franciscan Mission Espíritu Santo, a reconstructed Spanish colonial church, and the Presidio La Bahia in nearby Goliad. Next door, visit the birthplace of General Ignacio Zaragoza. In 1862, General Zaragoza defeated the French in the Battle of Puebla, a victory that inspired Cinco de Mayo. Drive just nine miles east and you'll be at the Fannin Memorial Monument, where Col. Fannin and his men are buried. For lunch on this historic tour of Victoria and the Coastal Bend, be sure to stop at Fossati's Delicatessen, the oldest deli in Texas. Here, you'll find great food and intriguing stories at this family-owned restaurant that opened in 1882.
While you are learning about the history of Victoria, be sure and take selfies at three of the locations visited and you'll be eligible for a free "I Explored Victoria, Texas" t-shirt! HistoricVictoriaTexas.com has all of the details.
---
Get Outside at Riverside Park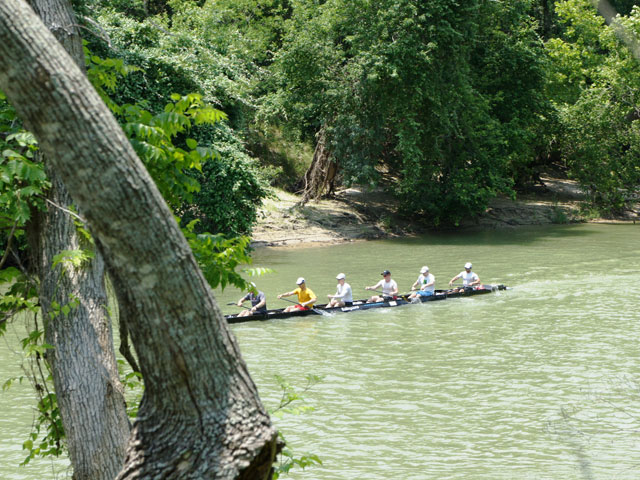 Take a nature hike, go birding, and ride bikes at the beautiful Riverside Park in Victoria that includes river access, a golf course, a zoo, restaurant, hiking trails, gazebos, and picnic areas. These 562 acres of woodland provide the perfect backdrop to a rejuvenating day of outdoor recreation. Rent a kayak or a stand up paddle board and paddle on the Guadalupe River. A paddling trip on the Guadalupe River doubles as a wildlife watching excursion in addition to an afternoon's worth of aquatic exercise. Keep your eyes peeled and you just might spot armadillos, herons, deer, and a wide variety of birds.
You could spend an entire day exploring the Guadalupe River, but then you'd miss out on all the other things to do in Riverside Park. Grab your clubs and head on over to Riverside Golf Course for 18 holes of breathtaking golf. Riverside Park even has a disc golf course set within a beautiful wooded area. There's also the Athey Nature and Lone Tree Creek hiking trails, where you can listen to the singing birds and watch the climbing squirrels. Stop and smell the flowers at the rose garden and feed the ducks at the duck pond. Don't miss the alligators and monkeys at The Texas Zoo, the national zoo of Texas. After a long day of play, refuel with a cookout on the barbecue pits and picnic tables, or head to The PumpHouse Riverside Restaurant and Bar for cocktails and urban-style American cuisine – on the patio or inside. With so many options, you really can create your own adventure in Riverside Park.
---
Follow the Great Coastal Texas Barbecue Trail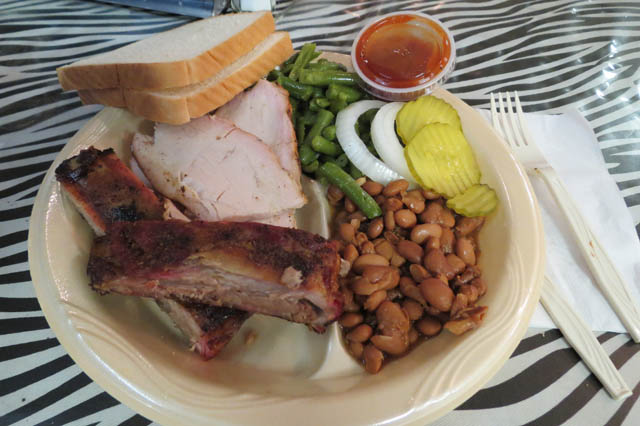 Everyone knows the barbecue in Texas is out of this world, and the Great Coastal Texas Barbecue Trail is THE place to begin. The trail brings the stories of beloved barbecue joints to life with its "History of Barbecue," "Barbecue, Boots, and Brews," "Family-Friendly Barbecue Fun," and "Couples BBQ" itineraries. Get to know the pit masters as you savor iconic Texas barbecue.
Along the way, you'll experience the various techniques and flavors used in this style of barbecue. Try the turkey breast cooked with direct heat over mesquite and oak at Mumphord's Place, or or sample the brisket cooked slowly with mesquite and marinated with a unique Cajun spice at KB's BBQ. These are just two of the stops along the trail.
Need a break from all the barbecue? Check out one of Victoria's more than 50 locally owned restaurants, bakeries, and coffee shops.
---
Take in the Local Music Scene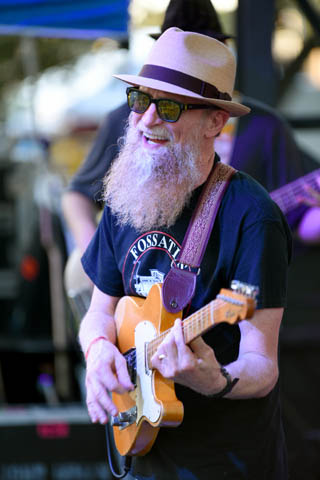 All genres of music are celebrated in Victoria, and going to a live concert or one of the town's festivals is a great thing do to while you're here.
The largest of Victoria's music festivals, Bootfest, features popular Texas Country artists. Tejano and a variety of other genres are also showcased at the festival. Spend a week in the city for the Victoria Bach Festival in June, when choral, chamber, and orchestra music are performed throughout each day. Visit in September for the Czech Heritage Festival, a full day of festivities that includes live polka music, traditional Czech food, and dancing.
You don't have to wait for a festival to hear live music in Victoria. The Leo J. Welder Center for the Performing Arts and the Victoria Fine Arts Center regularly host live music events such as Celebrity Charity Concerts and performances by the Victoria Symphony Orchestra. Victoria College's Leo J. Welder Center for the Performing Arts regularly hosts live music events from celebrity charity concerts to symphony showcases. Pack your dancing boots and head to popular live music venues in Victoria like Dodge City Saloon, Moonshine Drinkery, Aero Crafters Beer Garden, Greek's 205 Bar, and nearby Schroeder Hall—the second oldest dance hall in Texas.
When you explore Victoria, you'll find this city is like so many Texas destinations where you can feel the heartbeat of the community through the rhythm and the beat of its live music.
---
---