---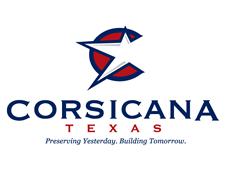 6 Amazing Ways to Spend Summer Vacation in Corsicana
Located about an hour south of Dallas and Fort Worth, Corsicana boasts some of the most beautiful natural scenery in the area, a bevy of local wineries that produce award-winning wines, farm-to-table restaurants that take inspiration from the area's long tradition of agriculture, and plenty of family-friendly activities. Best known as the first oil boomtown in the U.S. west of the Mississippi River, its historic, picturesque downtown dating back to the late 1800's, is chock-full of interesting retailers, restaurants and historic sites. There's no better way to enjoy life at an easy pace than in Corsicana, Texas.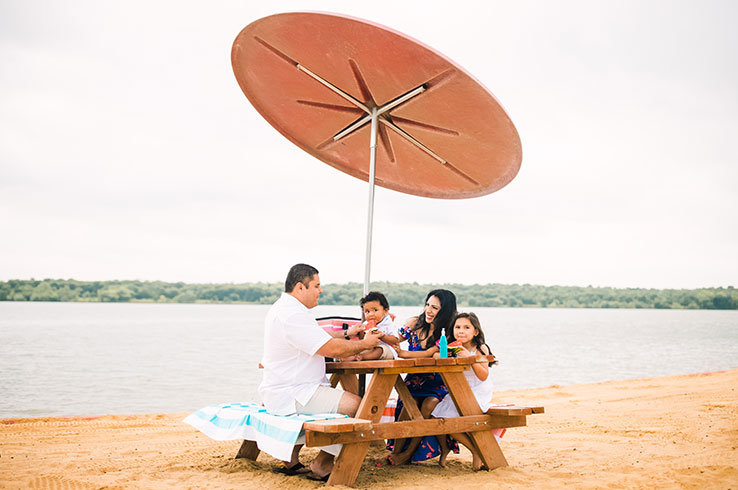 Enjoy the Outdoors in Refreshing New Ways
Corsicana is home to three freshwater lakes that provide opportunities for a host of recreational activities. One of the most popular lakes is Richland Chambers Lake, Texas's third-largest reservoir and a popular fishing and boating destination. It was recently featured on Chet Garner's public television show, The Daytripper. Stay in a luxury waterfront house, a bed-and-breakfast or immerse yourself in nature 24-7 taking advantage of pristine, yet rustic, campsites surrounding this beautiful body of water.
Another family favorite is Lake Halbert, which features both a 650-acre manmade lake known for its quality fishing and boating, as well as an adjacent 145-acre park with all sorts of recreational activities. Let the kids run loose on the playground, soccer field, basketball court, sand volleyball court, softball and baseball fields and, not to mention, there is even a designated sandy beach area by the waterfront. Pack a picnic lunch or utilize the grilling areas so there is no need to leave when hunger strikes, or stay the weekend where you can pitch a tent or bring the RV. At Navarro Mills Lake, embark on a boating adventure or ski, swim and hike until your heart is content. Drop a line and try your luck at fishing, bring your binoculars to spot native birds or just relax on the shore with your favorite breezy summer read.
Flock to Altitude H2O to cool off at this very popular attraction that reimagines the waterpark experience as the largest floating obstacle course in Texas. Try to keep your balance on the floating playground that combines bouncy houses, monkey bars, trampolines and other agility testers, all situated on the water. Your family will enjoy the traditional indoor trampoline park featuring thousands of square feet of trampolines and other attractions.
As a city known for kid-friendliness, it's no surprise that Corsicana's public parks are terrific places to spend the afternoon. Bunert Spray Park and Community Spray Park both include water features that deliver an entertaining diversion from the summer heat. While the younger kiddos enjoy these splash parks, parents or caregivers can relax on the shady benches to watch the action.
For an immersive outdoor experience that includes glamping and farm-to-table dining, head to the bucolic getaway, Purdon Groves, on the outskirts of Corsicana. Your comfort-camping set-up includes air-conditioned safari or bell tents situated under the stars, assuring a relaxing—and unique—night's sleep. The rustic retreat also offers a chef's table experience with dishes prepared from ingredients grown or raised onsite. Learn more about the working farm through tours of the orchard, livestock area and hydroponic and dirt farming operations, and leave with some of your own locally sourced produce from the campgrounds.
---

Sip Your Way Through Local Grapes and Suds
Explore Corsicana's culinary scene which is unmatched when it comes to sumptuous spots to experience local grapes and suds. Brick Streets Brewery is a winning place to start. Located in historic downtown Corsicana, Brick Street Brewery brews and serves a variety of handcrafted artisan beers. Taps change according to the mood of the brewmeister, so come back a few times to sample them all.
Interested in award-winning wine? Stroll down to Cassaro Winery's tasting room, also located downtown. The tasting room offers the chance to sample and purchase wines made by this Lone Star State producer, known for wine that is produced Old World-style with Texas-grown grapes. Indulge in a charcuterie board and enjoy live music on the outdoor patio. It's a fantastic place to unwind.
To experience both a tasting room and a production facility, head for Angelita Vineyard & Winery in the town of Angus, a short distance from Corsicana. Sit on the patio and gaze out over acres of blanc du bois grapevines as you sip a chilled glass of white wine produced from those same grapes. The winery offers a variety of red, white, blush and sparkling wines, which visitors can experience by the glass, in a wine flight or by the bottle. The winery also serves several appetizers, notably gourmet cheese plates that are just right for bringing out each wines' nuances.
---

Explore Historic Downtown Corsicana
With its 26 historic blocks and iconic brick streets, downtown Corsicana is on every visitor's to-do list. Stroll along the more than 30 retailers, nearly 20 local eateries and numerous historic sites. Revitalization is underway, just when you think it can't get any better, and 20 new businesses have sprung up in the past year alone! Locally owned boutique and antique shops are well-stocked with eclectic gifts, home décor, clothing for men, women and children, original art and eclectic antiques. Be sure to pick up a few souvenirs at the Visitor Center.
The bar and restaurant scene is perfect for experiencing local cuisine in one of over 17 places to suit everyone's unique taste buds. Dive into fresh steaks, seafood, and globally-inspired fare at the chef-driven Across the Street Bistro. Taste your way through other eateries offering southern cooking, Tex-Mex, Italian and additional flavors. And don't miss a visit to Collin Street Bakery, originally founded in 1896 and creator of the world-famous DeLuxe Fruitcake and many other sweets and treats.
---

Immerse Yourself in the Arts
Downtown Corsicana is well-known for its arts. Catch comedy, live theater, dance and more at the impeccably restored Palace Theatre. Originally built in 1921 as a vaudeville-style theatre, the beloved local institution saw a major renovation in the nineties, and has welcomed patrons since then for showstopping programming. The Palace Theatre also just celebrated its 100th Anniversary this past year. Find even more live theater in downtown Corsicana at the Warehouse of the Living Arts Center, a veteran community theater that recently marked its 50th anniversary. The troupe stages a variety of high-quality dramatic and comedic performances every season. Pro tip: Make sure you venture down the art alley next to the Palace Theatre to see all the new colorful murals that have been installed for those perfect selfie moments!
Arts aficionados will love a visit to the Corsicana Artist and Writer Residency, which was established in 2002 to support both visual artists and writers as they pursue new work and ideas. The projects have expanded to four buildings, including studio space, event space and even a bookstore called the Storefront where visitors find both literary and visual works produced by past and current residents. The residency has garnered state, national and international attention, and is an inspiring place for artists, writers and anyone who appreciates them. The residency will celebrate their 10th year anniversary on May 28th with their open studios (12-6) and street party (6-9).
---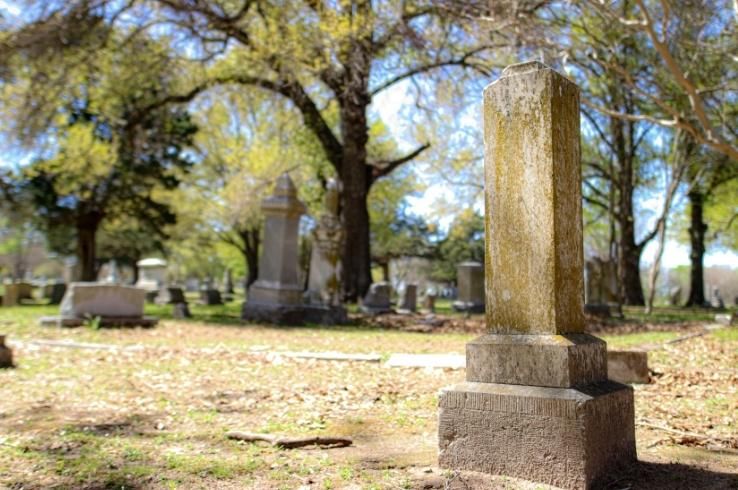 Explore Historical Cemeteries
Among the most picturesque in Texas, Corsicana's historic cemeteries are filled with legend and lore. Oakwood Cemetery is one of the oldest cemeteries in Navarro County, dating back as far as the early 1800s, holding more than 500 veterans of the Civil War. It's known both for its architectural beauty and for the historical significance of those who have passed on, including servicemen from every American conflict except the Revolutionary War.
The Hebrew Cemetery is a window into the history of the city's Jewish residents, who first settled in the area after arriving by rail from Houston in 1871. These citizens went on to play a vital role in the community's civic, cultural and economic growth. There are more than 400 graves here, and one of the most storied is that of "Rope Walker" (nobody knew his real name), a one-legged tightwire walker who fell to his death while performing his act downtown with a cast-iron stove strapped to his back.
Corsicana's fascinating history as a turn of the 20th Century Texas railroad town, oil hub and agricultural center is revealed in other spots downtown. Drive or stroll through the historic Carriage District to see some of the city's oldest surviving homes and structures, many of which were built during the oil boom.
---

Follow the Footsteps of the Pioneers
The Pioneer Village is a chance to experience multiple facets of Corsicana's history all in one place. Get the full experience of what it was like to be an early 19th Century pioneer here in North Texas by taking a walking tour through the village's main eight sites. See an Indian trading post, a general store, a pioneer house and kitchen, a blacksmith shed and more as you travel back in time to experience the way early settlers lived. The Pioneer Village also includes the Lefty Frizzell Museum, an ode to the country singer and Corsicana-area native son. Numerous other sites, including a stagecoach, horse-drawn hearse and an outdoor jail paint a vivid picture of life in the old days.
Visitors also soak up Corsicana's story through a walking tour of its magnificent bronze statues, the first of which was installed at the corner of Beaton Street and Sixth Avenue. Here, a statue depicting an oilfield worker celebrates the discovery of oil in Corsicana in 1894. Each bronze statue features a plaque with a brief history as well as a QR code that visitors can scan to learn more. Fifteen additional statues are located throughout downtown and at the Pearce Museum, Navarro County Courthouse, Corsicana Public Library and Corsicana Municipal Airport.
Packed with plenty of experiences, Corsicana is the perfect place to spend your summer vacation. From the lovely parks and beautiful lakes to a lively downtown scene steeped in history and great restaurants, there is something for everyone in this charming town. So why not make your plans now and be prepared to enjoy a relaxing summer getaway?
---
---
Corsicana, Texas
301 S. Beaton St. Corsicana, TX 75110
Corsicana, TX 75110
(903) 654-4850
www.VisitCorsicana.com