---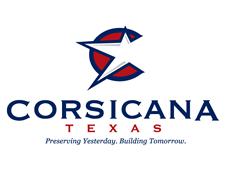 Attractions in Corsicana
Nestled among the scenic rolling hills of North Texas about an hour south of Dallas, Corsicana is a charming community with ample small-town allure. With friendly folks and a laid-back atmosphere, it's easy to assume this is the kind of place to go when you want to get away from the big city. While that's certainly true, there's much more here than meets the eye. Stroll Corsicana's historic downtown for fantastic shopping and dining, enjoy a glass of wine at a local vineyard, and tour the town to see all the breathtaking historic homes and buildings. Then visit one of the remarkable museums in Corsicana to learn more about this great state of ours before trying your luck at catching a trophy fish in the third largest lake in Texas.
Need we say more? Check out the following list of attractions in Corsicana and start planning your next road trip to this North Texas getaway.
---
Angelita Vineyard & Winery
Savor a delicious red or white wine and watch the sun set at this vineyard and winery located on lush rolling hills just south of Corsicana. Sit on the outdoor patio for a scenic view of the vineyard, or relax in the winery's tasting room while you listen to music. If you love great wine and remarkable scenery, plan a trip to Angelita Vineyard & Winery.
254 Shady Creek Lane
Angus, TX 75109
(903) 875-0036
---
Capehart Communications Collection
The long and fascinating history of communication lives on in the smart phone era at the Capehart Communications Collection, a one-of-a-kind museum home to telephone and other gear dating back to the Victorian Age. Arrange a private tour with the museum's owners, Don and Rita Capehart, and you'll see such rarities as a motion-picture sound system from the 1920's and the switchboard used by President Lyndon Johnson. The collection is only open by appointment, so make sure to call ahead before stopping by.
409 South 9th Street
Corsicana, TX 75110
(903) 872-0440
---
Cook Center Planetarium
Tour the stars at the second largest planetarium in Texas, located on the campus of Navarro College. With a 60-foot-in-diameter dome and 200 seats, there's plenty of space to sit back and embark on an adventure across the universe. The best part? You don't have to be Captain Kirk to explore strange new worlds and go where no man has gone before.
3100 West Collin Street
Corsicana, TX 75110
(903) 874-1211
---
Downtown Corsicana
Unique antique shops, boutiques, locally-owned restaurants and coffee shops, and art galleries reside within the eye-catching historic storefronts that make up Corsicana's revitalized downtown area. Park your car and stroll along the wide tree-shaded sidewalks, admire the distinctive architecture, and revel in the area's old-fashioned small-town charm.
Corsicana, TX 75110
---
Glenn Cumbie Museum of Aviation & Military History
Fans of historic and military aviation can't miss a visit to this Corsicana museum. Check out the extensive collection of uniforms, engine displays, manuals, and more artifacts from all periods of flight. Located within the Corsicana Municipal Airport, the museum is open Monday through Saturday.
9000 Old Navarro Road
Corsicana, TX 75109
(903) 654-4847
---
Lake Halbert Park
Looking for a fun afternoon out with the family? Head to Lake Halbert Park, a 145-acre natural area perched on the southern bank of Lake Halbert just minutes away from downtown Corsicana. Here you'll find a playground, picnic areas, soccer fields, tent camping sites, RV spaces, and even a miniature aircraft field. A fishing pier provides a platform to cast a line and try your luck at snagging a flathead catfish and crappie that are common in the lake.
1600 Lake Halbert Park
Corsicana, TX 75109
(903) 654-4853
---
Oak Trails Golf Course
Itching for a round of golf? Book a tee time at Oak Trails Golf club, a public nine-hole course nestled on rolling hills and among mature trees. Seven of the nine holes incorporate one of the several creeks that flow through the area. Stop by the onsite OT Sports Bar and Grill for some post-round refreshments or a palate-pleasing meal fresh from the kitchen.
2509 I-45BL
Corsicana, TX 75110
(903) 872-1801
---
Palace Theatre
From the crown-adorned neon sign above the old-fashioned box office to the beautifully restored auditorium, watching a show at the Palace Theatre is like stepping back in time to the golden age of theater. Dating back to 1921, the theater is a cornerstone of Corsicana's arts scene that hosts concerts, comedies, and musicals. Tickets to upcoming shows are available on the venue's website.
110 West 6th Avenue
Corsicana, TX 75110
(903) 874-7792
---
Petroleum Park
Corsicana's Petroleum Park is much more than an inviting greenspace: it's the site of the first oil discovery in Texas in 1894, creating an industry that defines the Lone Star State to this very day.
418 South 12th Street
Corsicana, TX 75110
---
Pioneer Village
Experience life on the Texas frontier when you visit Corsicana's Pioneer Village. Containing historic log structures and military artifacts from the Civil War to the present day, the Pioneer Village provides a look at the history and experiences of the people of Navarro County. The village is also home to the Lefty Frizzell Museum featuring a collection of the iconic country singer and Corsicana native's song manuscripts, records, and more memorabilia.
912 West Park Avenue
Corsicana, TX 75110
(903) 654-4846
---
Richland Chambers Reservoir
Escape from the concrete jungle and spend a day at the beautiful Richland Chambers Reservoir, the third largest lake in Texas. Take in all the gorgeous scenery as you cruise the lake on a boat, and try your luck at catching the catfish, crappie, and white and hybrid striped bass that reside in the area in abundance. The lake can be accessed from the Oak Cove Marina, which offers boat rentals and has a ramp, motel, restaurant, and bait shop.
---
The Corsicana Opry
Enjoy a night out on the town at The Corsicana Opry, a popular entertainment venue located right in the downtown area. Throughout the year, the opry hosts concerts, dances, a vendor's market, and more community events. Information about upcoming shows can be found on the opry's website.
215 East 5th Avenue
Corsicana, TX 75110
(903) 872-6779
---
The Pearce Museum
Witness some of the most important moments of American history from the perspective of those who lived them at The Pearce Museum in Corsicana. Read letters written by soldiers on the front lines of the Civil War, tour an art gallery dedicated to the American West, and discover the historical events that reshaped a nation. The museum's Civil War collection includes more than 15,000 documents, while the Western Art Gallery displays 250 paintings, sculptures, and other works depicting life in the West. Located on the campus of Navarro College, the museum is open Monday through Saturday.
3100 West Collin Street
Corsicana, TX 75110
(903) 875-7438
---
Temple Beth-El
This synagogue, built in 1898, is one of Corsicana's most historic and distinctive structures. Built with the exotic flair of the Moorish Revival-style of architecture (a rarity in Texas), the wood-frame building features a pair of octagonal towers topped with black onion domes. Although it is no longer a full-time synagogue, Temple Beth-El still hosts Jewish services once a month, along with other special events.
208 South 15th Street
Corsicana, TX 75110
---
Watkins Wildlife Trophy Room
The Watkins Wildlife Trophy Room, housed within the main building of Watkins Construction, is a showcase of more than 400 trophy animals from all over the world, such as a bull moose and a blue marlin. Open Monday through Friday.
3229 South 15th Street
Corsicana, TX 75110
(903) 874-6587
---
Warehouse Living Arts Center
The Warehouse Living Arts Center is a performing arts venue in Corsicana that conducts a range of shows starring local actors and emerging talents at its theater in the downtown area. Glenn Cooley (member of the Tony Award-winning Manhattan Theatre Club) and Terry Fator (America's Got Talent 2007 winner) are among the theater's past performers. Tickets are available on the venue's website.
119 West 6th Avenue
Corsicana, TX 75110
(903) 872-4556
---
---