---

7 Ways to Experience Garland's Great Outdoors This Summer
Known as the Cowboy Hat Capital of Texas, Garland is a charming, diverse community just east of Dallas where small-town serenity meets big-city excitement. It's the perfect place to kick back, relax, and play outdoors this summer. Explore stunning natural features within more than 29,000 acres of green space and forests that house lush parks, serene natural trails, championship golf courses and plenty of water play. Along with Garland's chef-driven restaurants, the wide array of accommodations, one-of-a-kind shopping experiences and a rich arts scene, you get summer fun that surpasses all expectations.
---
Lose Yourself in Pristine Spring Creek Forest Preserve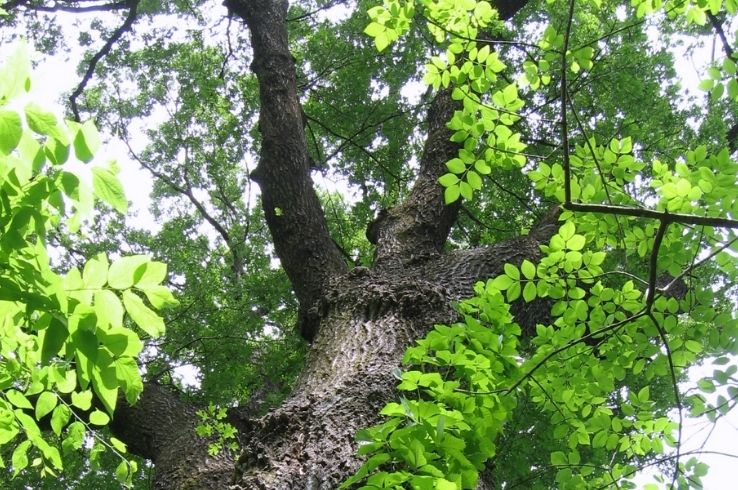 Stunning native wildflowers, delicate pollinators, dramatic ravines and 300-year-old oak trees are just some of the beautiful sights to see at Garland's Spring Creek Forest Preserve, a hilly wooded area that follows a scenic creek. Beloved by locals and visitors alike, the preserve is largely untouched and is located on the north side of Garland. Choose from four featured sections to enjoy a picnic lunch at the well-kept picnic areas on-site, then trek down the trailhead of your choosing. Take the little ones to the Harris and Winters Park sections that also feature playgrounds. Along with trees that date back to the 18th century, the preserve is home to 650 species of plants and animals. Be sure to download the Spring Creek Trails Map to chart your journey, which can include both concrete and undeveloped nature trails.
---
Say Aloha to Hawaiian Falls Water Park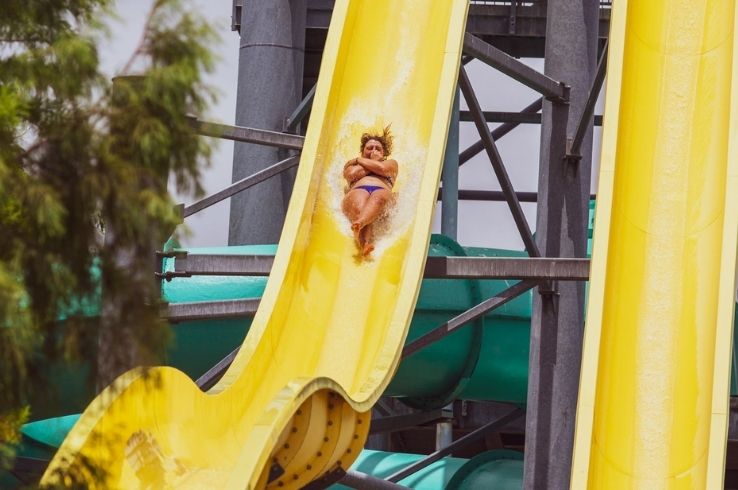 It wouldn't be summer in the Lone Star State without a day spent zipping down a water slide. In Garland, you'll find that and much more at Hawaiian Falls, 12 acres of memory-making attractions for adults and kids alike. Open late May to September, the park features all sorts of experiences, from relaxing floats to dramatic slides, and everything in between. Nine attractions are rated on a scale of 1 to 5 in terms of the level of excitement. Want to be lazy on a summer day? Grab a tube and float down the mellow Kona Kooler Lazy River past waterfalls, gentle waves and a water volcano—this is "Hawaii", after all!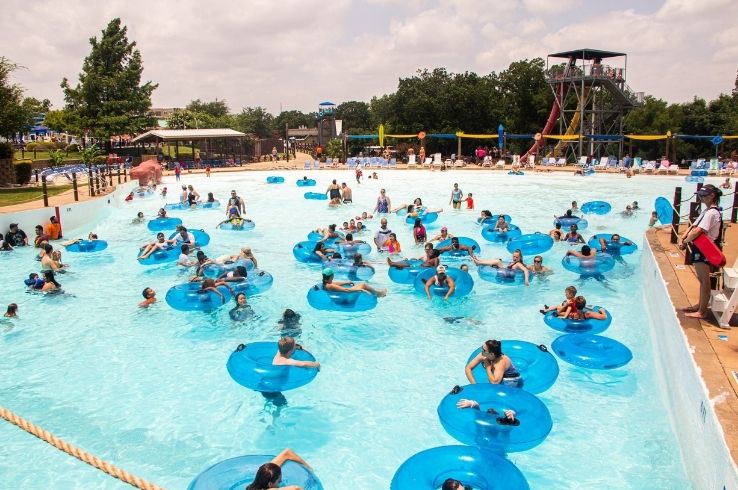 Looking for action? Try Keiki Kove, an interactive water fortress with agility-testing rope ladders, geysers, slides and a thousand-gallon dump bucket. Grab three friends and race head-first down the four-lane Pineapple Express to see who finishes first. Take on the twists and turns of the Bonsai Halfpipe or feel your heart race as you take on the twin adventures of the Waikiki Wipeout and the Flyin' Hawaiian, each at 65 feet.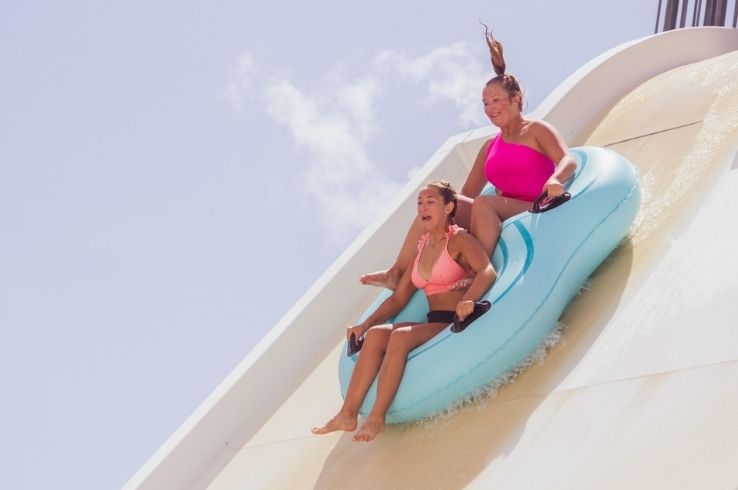 Join the Beach Club to receive special offers. The park also has season passes and discount hotel packages. Private cabanas are available for rent, and the park features lockers to stow your things. Don't miss Hawaiian shaved ice and a trip to the gift shop. Bring a picnic and plan to spend the whole day having fun in the Texas sun.
---

Bowl, See a Movie, and Dine in One Special Place
Ready to beat the Texas heat? Why not check out the first-of-its-kind, Strike + Reel, a 90,000 square foot entertainment venue complete with a dine-in cinema, bowling lanes, a climbing wall, a ropes course, tasty food and adult beverages. Check out the latest summer blockbuster at the luxury theater, which features plush recliner. Watch Real D and XD movies as you enjoy food and drink orders you can place right from your seat.
Test your strike skills at the bowling lanes, or try your luck at one of 150 video games, including classic arcade favorites as well as new virtual reality experiences. A high ropes course is suspended 20 feet above the arcade area, allowing adventurers to test their agility skills overhead while friends watch. If that's not enough thrill-seeking for you, strap in and climb the 24-foot high LED-lit climbing wall. And there's more!
Strike + Reel also includes a full laser tag experience as well as good ol' fashioned bumper cars that bring out the kid in all of us. A full restaurant and bar keep you satisfied with mouthwatering dishes like gourmet pizza, bang bang shrimp, burgers and wraps, blackened salmon and much more.
---

Experience 3 Different Golf Courses at Firewheel Golf Park
Named for the native wildflowers that grow here, Firewheel Golf Park is the largest complex of golf courses in Texas and the third largest in the United States. A public complex, it's an exceptional place to hit the links. The park is made up of three different courses totaling 63 holes of championship-style golf.
Set out to play the crown jewel Bridges Course, consisting of 27 holes, bent grass greens, Bermuda trees, fairways, roughs and a 35-station practice range. The Lake Course is considered the park's scenic and most challenging. And the most popular of the three, Old Course, features rolling hills, winding creeks and tree-lined fairways. The complex also features a full-service restaurant, The Branding Iron, serving everything from sandwiches to steaks. Sip on a delicious summer beverage and gather with your group for some social time at Firewheel's shaded pavilion before heading back to your beautiful, relaxing accommodation.
---
Settle into Accommodations that Fit Your Taste and Style
Garland is full of comfortable hotels that fit every traveler's needs and style. Stay within walking distance of downtown Garland's shops, restaurants and rapid transit line, which will transport you into the heart of Dallas if you'd like. Choose from numerous national hotel brands that have properties in and around Garland, giving you plenty of familiar options. Whether you are looking for waterfront dining, shopping, or a golf game, Garland is the perfect place to stay.
---

See a Show and Savor Some 'Cue in Garland's Eclectic Downtown
You mustn't complete your trip without a visit to Garland's historic downtown, the city's cultural and commercial heart. Ease your vehicle into one of the diagonally-oriented parking spots and head out on foot to explore homegrown specialty shops, colorful boutiques, public art and locally-owned eateries. A day spent shopping in Garland is sure to yield something exciting and new. Vintage clothing, furnishings, essential oils and new age gemstones, antiques, collectibles and hemp are all part of a line-up with a big wow factor.
Take a break from shopping to savor some of Garland's finest cuisine downtown at spots like Intrinsic Smokehouse & Brewery, where you can sample craft beer and slow-smoked Texas barbecue. For dessert, sink your teeth into mouthwatering churros, milkshakes and iced coffee horchata at Churroland. Downtown is also awash in the arts. At night, the neon lights of the 1941 art deco Plaza Theatre blaze, attracting visitors for live theater and shows. The Granville Arts Center is also a must-see for arts aficionados. Here you'll find musicals, stage plays, the ballet, concerts, the symphony orchestra and more.
---

Test your Angling Skills at Lake Ray Hubbard
Garland is located close to a number of fishing spots, making it the perfect place to drop a line in the summertime. Cast your line at a lake adored by locals and travelers, Lake Ray Hubbard, one of the largest lakes in north Texas spanning 22,000 acres and accessible by way of three different boat ramps. The lake is filled with channel and blue catfish, largemouth bass, white and hybrid striped bass, white crappie and more, keeping anglers plenty busy. Hone your jet-skiing skills and teach the kids, or relax while boating on the water under the huge Texas sky. If you run out of supplies while on the lake, simply pull the boat into Garland's massive?lakeside Bass Pro Shops to stock up on bait and equipment.
---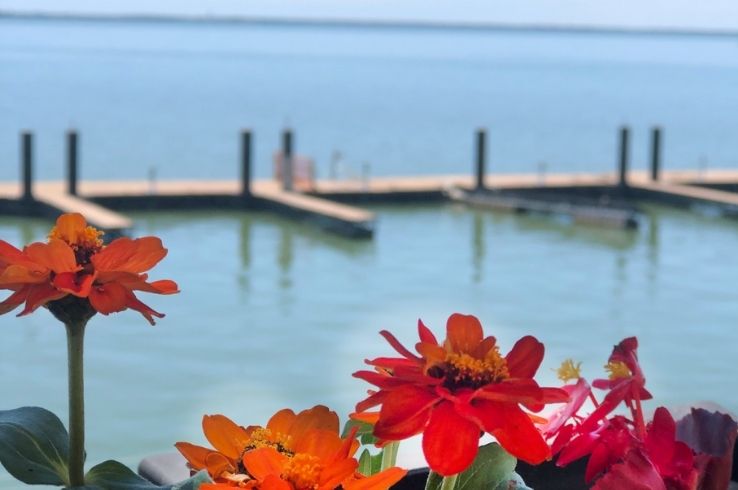 Barbeque your catch on the west side of Lake Ray Hubbard, as you check out Windsurf Bay Park, a 42-acre park with beautiful waterfront views, a picnic pavilion with a grill and a large playground. It's a great place for the kids to run around and for fishing, kayaking, rafting and windsurfing.
Fishing, as we all know, can make a person hungry, so plan to enjoy the many restaurants in the vicinity of the lakefront near Garlands' Bass Pro Shops. There are also accommodations nearby to make your visit to the lake easy and convenient.
With scores of activities, outdoor adventures and old-fashioned fun, summertime and Garland go hand in hand. Download the Visit Garland App and plan your getaway today.
---
---