---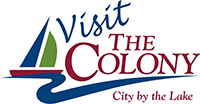 Your Guide to 7 Fun Winter Activities in The Colony, Texas
By Alexandra Dedovitch
In the lakeside Texas town of The Colony, the cooler months are simply another occasion to rejoice and revel in seasonal merriment. Located only 30 minutes north of downtown Dallas, this unique suburb will take you beyond the basic. Visitors find themselves immersed in a two-fold world of familiar traditions complemented by unique and memorable experiences.
These top 7 winter activities in The Colony, TX will make you want to venture out for a spontaneous vacation and an easy weekend getaway, amidst hectic holiday schedules.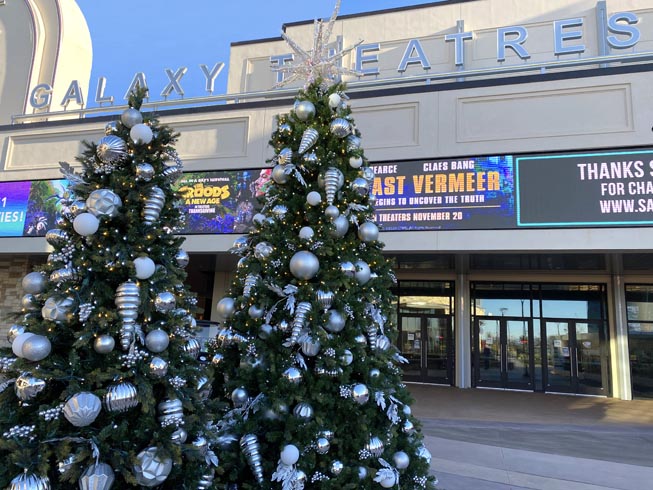 1. Experience Spirited Winter Events
Make this special time of year unforgettable with a collection of festive events to lighten your spirit in more ways than one. Holiday in The Park is a brilliant orchestration of everything the holiday season has to offer. This cheery Christmas event begins with a dazzling Parade of Lights leading up to a joyful night of yuletide live performances, carnival games, a scrumptious holiday bake off, and the Christmas Spectacular Light Show, a tradition beloved by locals.
While it is in the name, Grandscape never fails to bring BIG fun for the holidays. This booming entertainment district is home to entertaining winter events like Storytime with Santa & Mrs. Claus, The Nutcracker performed by the Texas Ballet Theater, and Holiday Jazz Sundays throughout the entire month of December. Stop by for photo ops with Santa and characters from the North Pole, as well as illuminated holiday displays and even flutters of snowfall in the evenings.
---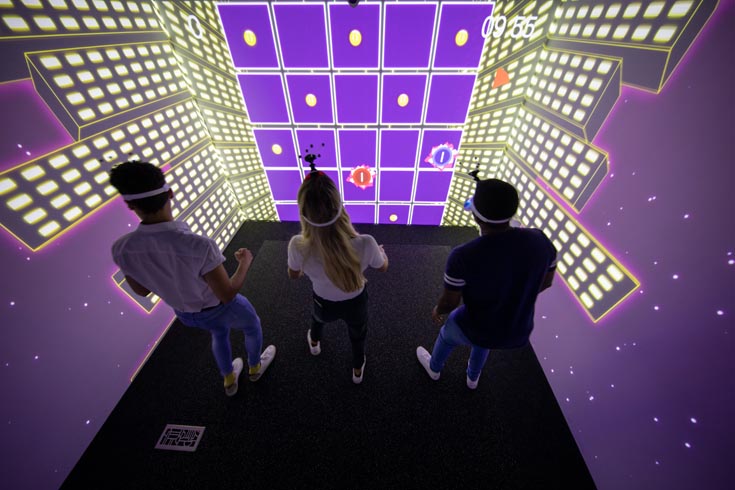 2. Play Indoors
Experience well-rounded relaxation as you take in 360-degree views of North Texas from the soaring heights of the Grandscape Wheel. See everything from the Dallas skyline to the sweeping shoreline of Lewisville Lake while safely enclosed in one of the 180-foot observation wheel's climate-controlled gondolas.
For more action, Andretti Indoor Karting and Games satisfies multiple interests under one roof. Their vast selection of indoor activities begins with their famous high-speed karting on a multi-level, illuminated track. After racing, enjoy high-tech arcade games, virtual reality experiences, blacklight battleground laser tag, and even duckpin bowling.
Immersive Gamebox is the first of its kind in the U.S, introducing an innovative gaming center with private, digital rooms to truly get in touch with technology. Choose from an array of exciting, augmented reality games utilizing projection mapping, motion tracking, surround sound, and touch screens for the most immersive experience possible. The newest 60-minute adventure features all six challenges from the popular Netflix series "Squid Games".
Film buffs and leisure lovers will find Galaxy Theatres a great place to kick back and lounge on one of their luxury recliners, enjoying Sony Digital Cinema sound and the latest projection technology. Not your average movie theater, this upscale cinema even includes a full-service bar offering a medley of spirits, such as beer, wine, and movie-themed cocktails. For a more personal affair, you can even opt for a private screening to enhance your movie-goer experience to its maximum potential.
Discover a complete list of amazing indoor attractions to start planning your stay.
---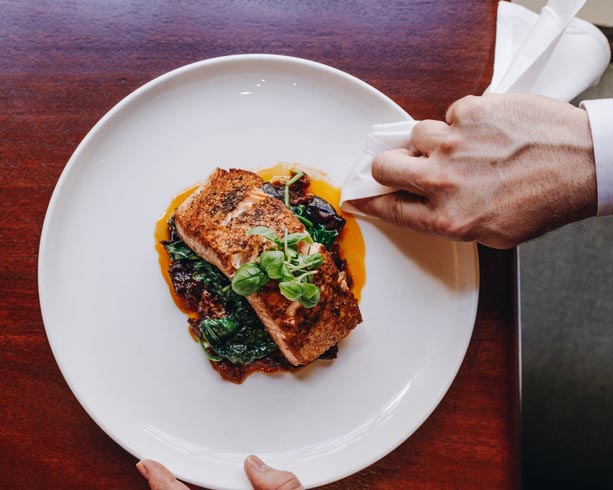 3. Indulge in Fine Cuisine
There's going to be a lot to see and a lot to do in The Colony, but the question on everyone's mind is, where are we going to eat?! You're in luck! There is an assortment of delicious eateries throughout town from upscale dining to more laidback grub. Gourmands can sit down for an indulgent meal at Davio's Northern Italian Steakhouse, or take a culinary expedition at Akira Back, a Michelin-star Asian-fusion restaurant.
It's easy to find something for everyone on the menus of The Shacks at Austin Ranch. Inspired by food trucks, this collection of micro restaurants features multiple cuisines and a giant shared deck overlooking a one-acre dog park. The Oasis at Cascades features a similar design, with four tasty restaurants situated around one large patio, offering convenience and variety for everyone.
Dessert lovers are welcome to explore The Colony's tasty bakeries, featuring French macaron platters, classic holiday pies, and beloved Southern cake flavors for the perfect ending to any meal.
Pro Tip: During the holiday season, it is always best to call ahead for reservations and custom orders.
Explore the full list of culinary delights for a more extensive view of their selection.
---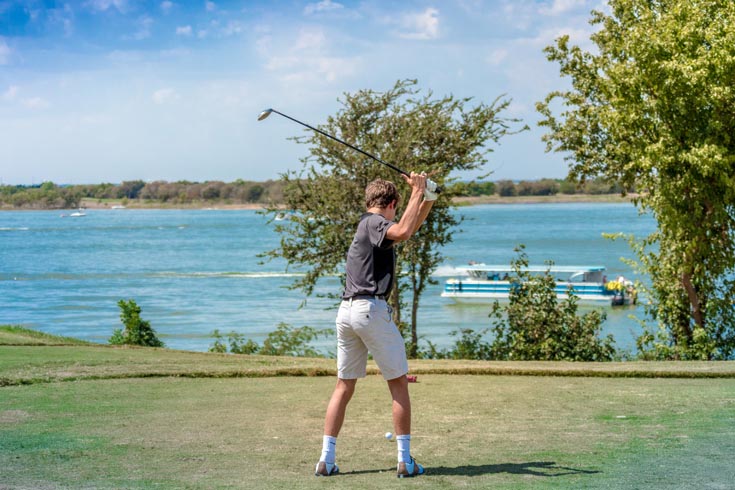 4. Go Golfing
Beautiful weather is a year-round affair due to the mild winter temperatures in The Colony making this an ideal golf destination for avid players who love to get out on the course no matter the season.
Golfers with a preference for courses inspired by history and designed by world-renowned architects will be enthralled by the Golf Clubs at the Tribute. This exquisite lakeside golf community offers two incredible courses, Tribute Golf Links, based on the legendary Scottish landscape, and Old American Golf Club, representative of the Golden Age of the sport.
Fun Fact: Old American Golf Club is home to Texas' only LPGA Tour event.
For another Scotland-inspired golf course by Tripp Davis, be sure to swing easy for a round at the Stewart Peninsula Golf Course, the city's premier nine-hole course featuring breathtaking lake views and a picturesque lighthouse inspired clubhouse.
Whether you are a beginner or pro, you can also test your skills at one of The Colony's indoor golf venues. Choose your game and allow self-scoring golf balls to keep track of points at Topgolf. Swap the driver for a putter and experience one-of-a-kind, themed courses at Puttery. Here, players ages 21 and older can hang out and enjoy airy background beats, delicious shareable bites and craft cocktails tailored to each course.
---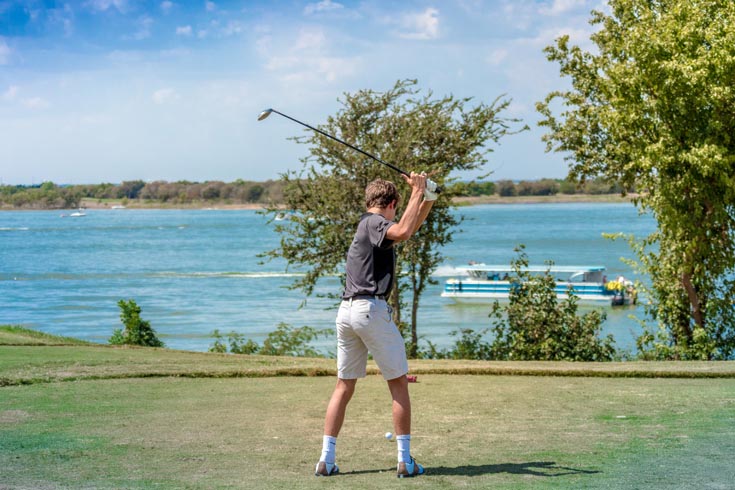 5. Get in Some Holiday Shopping
One of the many joys of the holiday season is gift giving, even a little self-indulgence fits the bill for this time of year. Whether you plan to shop for yourself, or others, The Colony has some of the premier shopping to be explored in North Texas.
A shiny new baseball helmet? A brand new hunting rifle? How about Dallas Cowboys fan memorabilia? "The World's Largest All Sports Store," SCHEELS, has it all. This massive sporting goods store features over 80 specialty departments, ranging from the latest athletic accessories to an expansive women's boutique. Be sure to stop by for one of many photo ops in store including the 65-foot Ferris wheel, animatronics, and Wildlife Mountain.
If the sprawling sports store wasn't enough, The Colony is also home to NFM, "The Nation's Largest Home Furnishing Store." Throughout the year, NFM hosts Market Days featuring handmade crafts, one-of-kind gifts, and food trucks offering up sweet treats as you browse among the local vendors.
For a more intimate shopping experience, explore the carefully curated boutiques known as The Homestead at Grandscape. These shops feature specialized items from handcrafted jewelry and hand-dyed silk fabrics to fashionable apparel and a wine lover's collection of labels.
---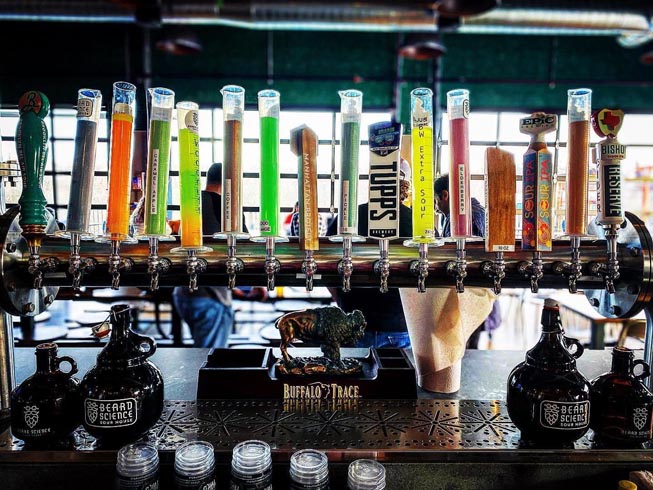 6. Visit a Local Brewery
Relax and unwind with locally made and finely crafted drinks from one of The Colony's best local breweries. Windmills provides a full menu of refreshing drinks, including luxurious specialty cocktails, a long list of exclusive beers, and rare pairings such as a rice-brewed IPA with hints of guava, stone fruit, and pine. On the weekends, enjoy a flight of craft beer during one of Windmills' live musical performances.
Beard Science is another great local brewery offering one-of-a-kind brews. The sour house has a firm grasp on the true meaning of expert craftsmanship using controlled fermentation of local ingredients for unique flavors. Some of their rare picks include an oak-fermented Munich and pickle-juice sour.
---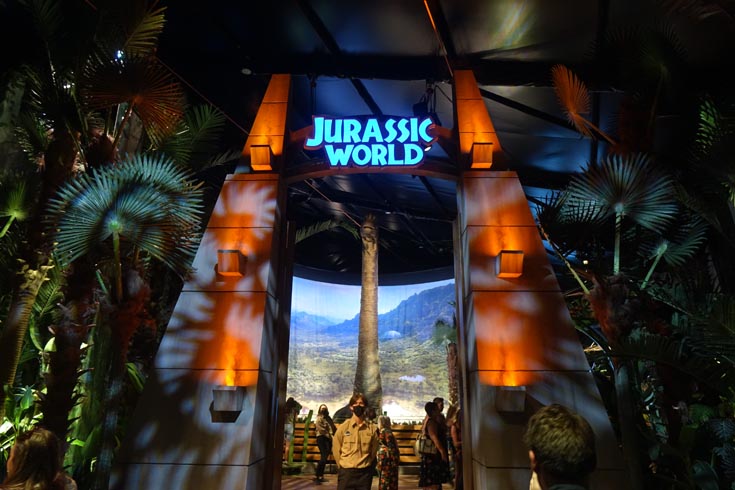 7. Bonus: Exclusive Limited Time Attractions
Traveling attractions offer another reason to venture to The Colony this winter. Previously, visitors experienced Isla Nublar and the resident dinosaurs at Jurassic World. For the 2022 season, an immersive superhero experience comes to town. Avengers Station brings the Marvel Cinematic Universe to life. Get ready to experience the extraordinary world of action-packed comics!
For festive fun, incredible food, and exciting attractions this winter, visit The Colony, TX and create lasting holiday memories with friends, family, and loved ones.
---
About the Author: Alexandra is the head writer and digital content creator for Tour Texas. She is an avid traveler, lover of the arts, and enthusiast of all things Texas!
---
---