---

7 Amazing Fall Events and Winter Activities in Garland, Texas
By Alexandra Dedovitch
Call it the Cowboy Hat Capital of Texas and the state's 12th largest city, but beautiful Garland is also a fabulous spot to enjoy fall and winter fun. Located in the DFW metroplex, Garland welcomes visitors with interesting shops, global cuisine, and engaging events for all ages.
Hit Garland's Pho Real Trail and savor a piping hot bowl of Vietnamese pho, stroll through the city's historic downtown, which has its own DART rail stop, sip local craft beer, and experience an authentic Día de los Muertos celebration. With mild Texas weather and plenty to see and do, Garland is the right place to do fall, y'all!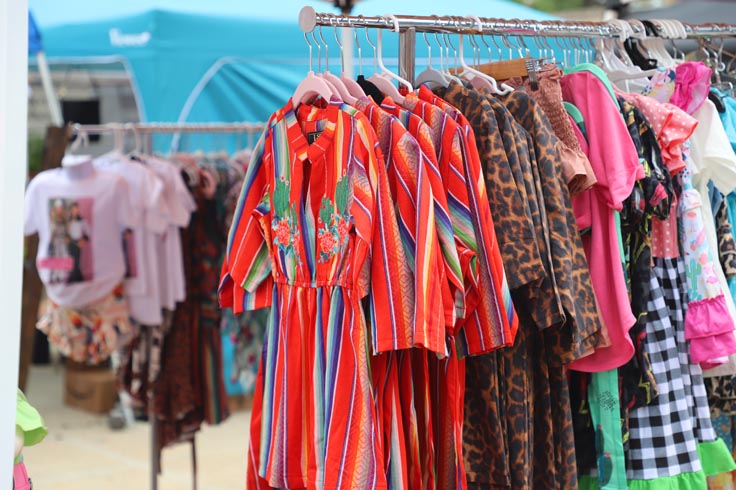 1. Shop for Eclectic Gifts at the Open-air Urban Market
From small-batch culinary products to upcycled vintage clothing, downtown Garland's Urban Market features a variety of local foods and finds. This festive pop-up market is held on the second Saturday of every month from February to December. Spend the day perusing dozens of tents where vendors and makers sell vintage, repurposed, handcrafted, and homemade items.
Garland's pleasant fall weather makes it possible to spend the day browsing for hand-baked goods, preserves made with local produce, jewelry, metalwork, woodwork, soaps, candles, clothing, collectibles, antiques, and other items to doozy up the home or wardrobe. Spoil yourself with something new or find stocking stuffers and holiday gifts for friends and family at this welcoming outdoor bazaar.
---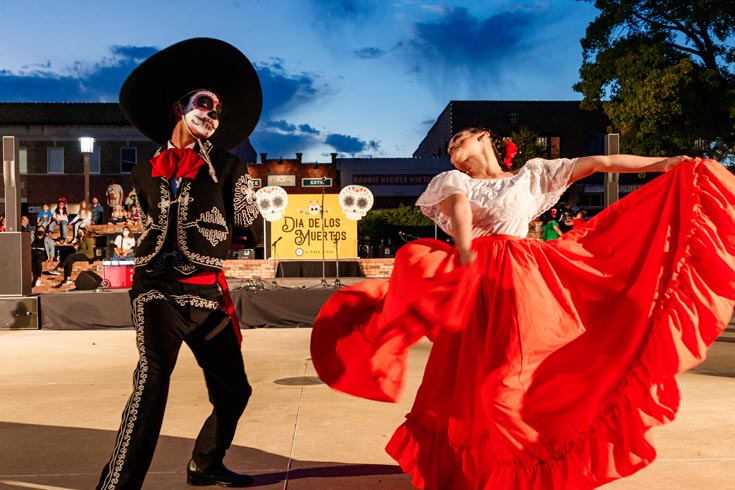 2. Celebrate the Day of the Dead in Downtown Garland
The first of November brings one of Garland's most beloved family gatherings, Día de los Muertos, or the Day of the Dead. This traditional Mexican and Latin American festival comes alive in downtown Garland on November 1st at 6:30 pm with food, music, dance, and art.
The free gathering is organized by the Garland Independence School District and is largely put on by students. It's a chance for the community to participate in a real Día de los Muertos celebration, complete with live mariachi music, demonstrations of folk ballet, and intricate handmade altars honoring deceased loved ones created by local art students.
There's also a bouncy house for young ones and plenty of food. This visually rich celebration—marked by iconic symbols and bright colors—is one of Garland's favorite fall events.
---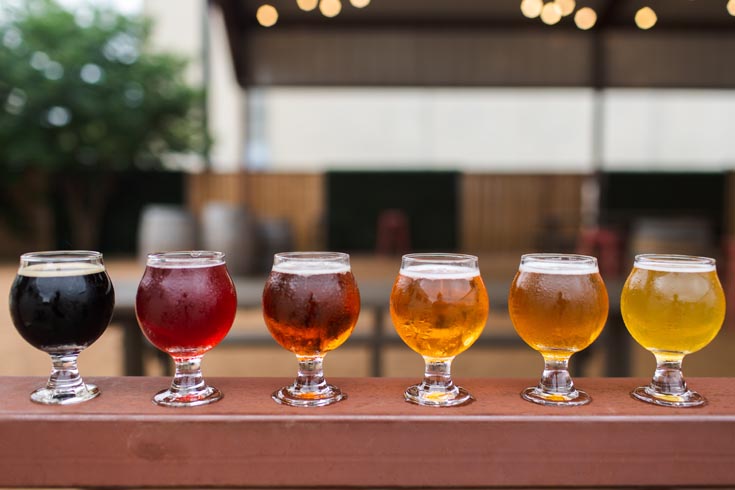 3. Raise Your Glass to Fall During Thirsty Third Thursdays
What's better than an evening of shopping paired with a complimentary beverage? Thirsty Third Thursdays in downtown Garland is held on the third Thursday of every month from 5 pm to 8 pm. Shoppers make the rounds to downtown merchants offering extended hours, specials, and complimentary beverages.
RSVP through EventBrite and automatically enter a drawing for a gift certificate from a participating business drawn at the end of the night. The festivities start at the charming Garland Landmark Museum and continue to a variety of participating shops, spas, and eateries.
Enjoy mild weather as you follow the merchant map and experience them all, discovering fun finds along the way. End the evening with the monthly raffle, drawn at the final stop.
---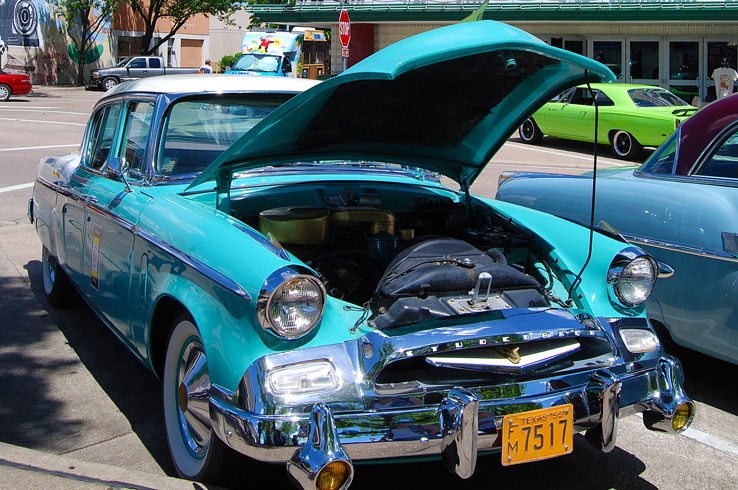 4. Support a Great Cause with a Vintage Car Show
Who doesn't love the look of a shiny vintage automobile? This is Texas, after all, where vast landscapes beckoned those who love the open road. This tradition is celebrated in Garland's Wheels of Hope vintage car show, a downtown event held on October 15th from 10 am to 3 pm.
The vintage car event benefits Hope Clinic, a free healthcare provider to low-income individuals and families.
Corvettes, Mustangs, Trucks, Camaros, Firebirds, and vintage cars from the 50's through the 90's line the streets at the family-friendly gathering, where car buffs take in magnificent craftsmanship while also enjoying live music and tasty Texas eats.
---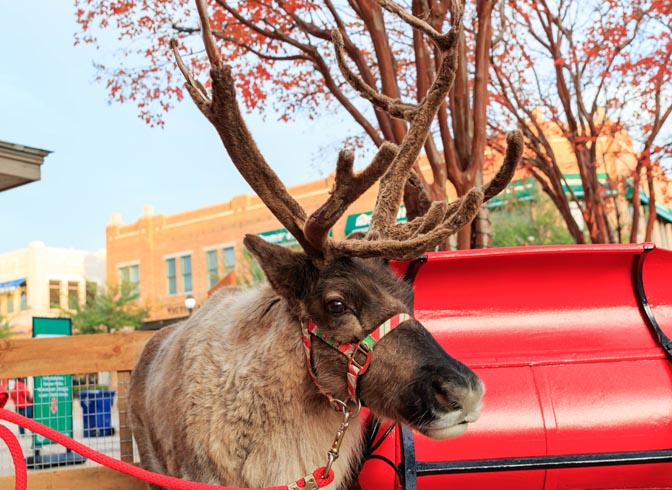 5. Kick-off the Holidays with A Garland Christmas at Firewheel
Every year, Christmas officially starts in Garland with the lighting of thousands of twinkling lights on the city's Christmas tree. Held December 1st at 6:30 pm, A Garland Christmas at Firewheel takes place at Firewheel Town Center, a temporary location while the festival's usual home on the Garland Town Square undergoes improvements. The change won't diminish the fun, though.
Along with the tree lighting, enjoy photos with Santa, crafts, activities for kids, and plenty of chances to pick up stocking stuffers and gifts from Firewheel's many retailers. Grab a bite at one of several restaurants, enjoy a festive musical performance and spot real live reindeer at this holly, jolly celebration.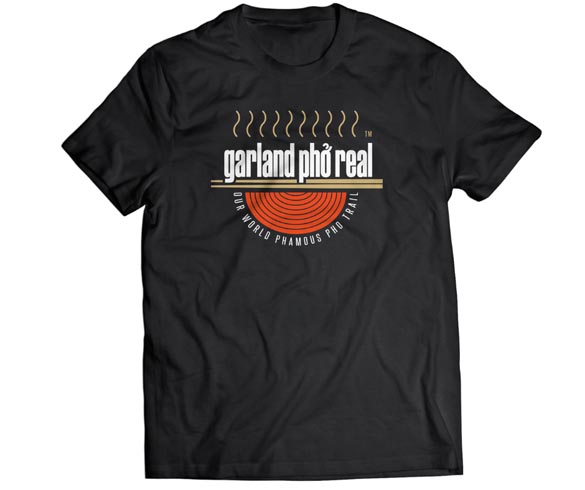 6. Savor Pho Along Garland's "Pho Real" Trail
Home to the 14th largest Vietnamese population in the U.S., it's no surprise that Garland is a phenomenal place to experience the savory noodle soup, pho.
Hop on Garland's Pho Real Trail and find more than 20 family-owned restaurants serving home-cooked regional Vietnamese fare, including northern and southern styles of pho. Try each spot and experience different variations in noodles, types of proteins, spices, and nuances in flavor. Download the Visit Garland Texas app and check in at five or more establishments to win a Garland Pho Real t-shirt.
---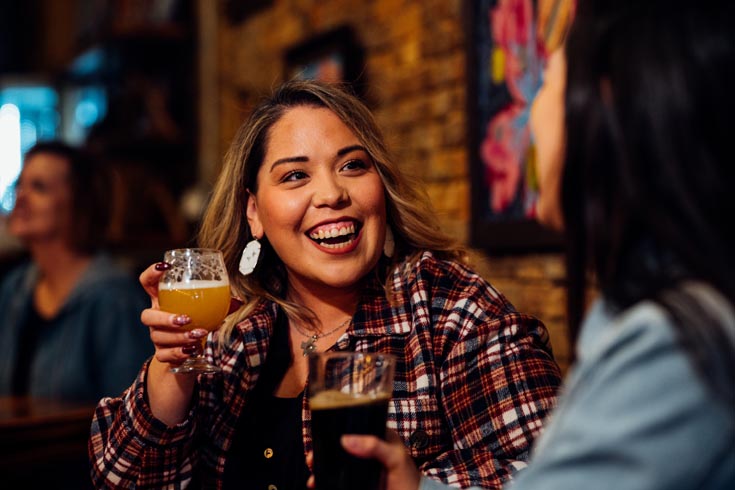 7. Sip Suds at Garland's Local Craft Brewpubs
Garland offers some of DFW's best craft beer, so get ready to choose a tap! Conveniently located in historic downtown Garland, Intrinsic Smokehouse and Brewery, was the city's first brewpub, serving house-made beer, soda, and barbecue. Sample low-and-slow smoked brisket, pork and ribs, and all sorts of artisan pub grub. Sip one of several craft beers on site or bring your growler for a beer to-go. Intrinsic's warm and hip décor and mural-adorned beer garden make it perfect for a fall evening.
At Lakewood Brewing Company, experience signature artisan brews and a beer-inspired menu with dishes like Bavarian pretzels with pub cheese and prosciutto flatbread pizza with beer reduction. The brewery's well-known Temptress Imperial Milk Stout is the #1 rated craft stout in Texas. Enjoy it in its original form or in Lakewood's Seduction Series in flavors like French Toast, S'mores, and Salted Caramel. Learn more about this family-owned and operated brewery through a free Saturday or Sunday tour and be sure to bring home just-tapped beer in your own growler, crowler, or to-go can.
From its amazing culinary scene to its festive seasonal events, Garland, Texas is a warm and wonderful destination to ring in the fall and winter.
---
About the Author: Alexandra is the head writer and digital content creator for Tour Texas. She is an avid traveler, lover of the arts, and enthusiast of all things Texas!
---
---