---

100 Years of Road Tripping: Amarillo Captures the Heart of Route 66
By Alexandra Dedovitch
Venturing road trippers, get ready to celebrate 100 years along Historic Route 66! The Mother Road's 100-year anniversary will be in 2026, and Amarillo, located at the center point of Route 66, invites you to join them in the celebration.
Amarillo, Texas is the largest city along the Texas stretch of Route 66, which has allowed this Old West meets New West Texas town to maintain its nostalgic roots while continually cultivating progressive up-and-coming attractions. Charming and innovative, travelers to Amarillo will find fun, food, shopping, and lodging at this bright landmark along the 178-mile stretch from Oklahoma to Texas into New Mexico.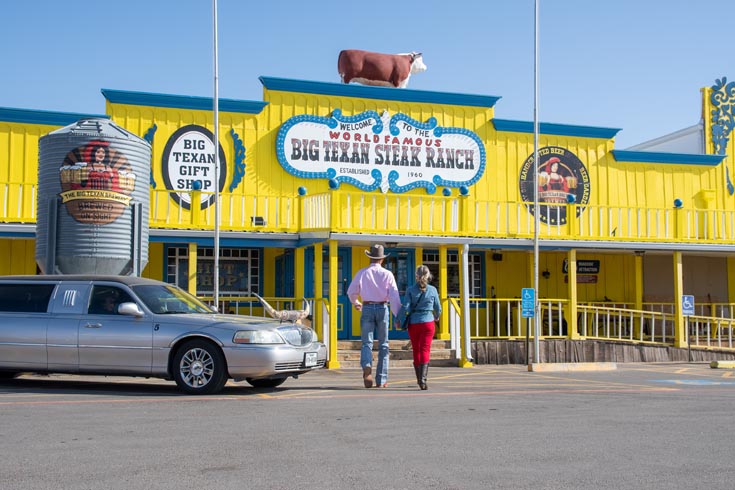 The Big Texan Steak Ranch and Brewery
This world-famous steak house features a popular steak eating contest where hungry contestants enter in to devour a 72-oz steak dinner that includes 3 fried shrimp, a garden salad, baked potato, and dinner roll. If you finish everything off in an hour or less, your meal is free of charge. With only 10,136 winners out of 140,973 attempts, it's an undertaking for anyone eager to show off their speed-eating skills!
Aside from its notorious hedonic competition, The Big Texan Steak Ranch and Brewery also houses an exceptional hand-crafted brewery that was voted one of the "Top 10 Places to Have a Beer" by Draft Magazine. With iconic Americana fare, The Big Texan Steak Ranch and Brewery has been a must-see destination since 1960. Showcasing vintage arcade games, a gift shop filled with "oh we gotta get this" souvenirs, delicious fudge and gelato, great backdrops for photos, and a real live rattlesnake — safely contained in a terrarium — The Big Texan is the definition of over-the-top western flair that welcomes everyone to lean into the fun.
---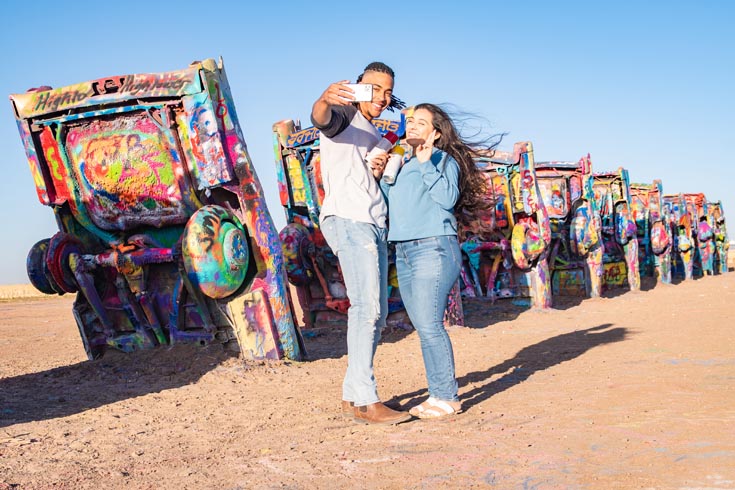 Cadillac Ranch
For decades travelers from all around the world have stopped along Historic Route 66 to marvel at this unusual public art attraction. Featuring 10 classic Cadillacs buried nose-deep in a field in 1974, these vintage vehicles are angled the same as the Pyramids of Giza. Colorfully spray painted from top-to-bottom with eye-catching graffiti, visitors are not only allowed but encouraged to add their mark on one of the most famous interactive art installations in the world.
Unsurprisingly, Cadillac Ranch has been mentioned in popular culture, including numerous music albums, television shows, films and books, such as the 1980 Bruce Springsteen song, Cadillac Ranch, and the 1990 book, 12 Days on the Road: The Sex Pistols and America. Completely free and open to the public, visitors can find this Historic Route 66 art installation on the South access road off of I-40, just East of Arnot Rd.
---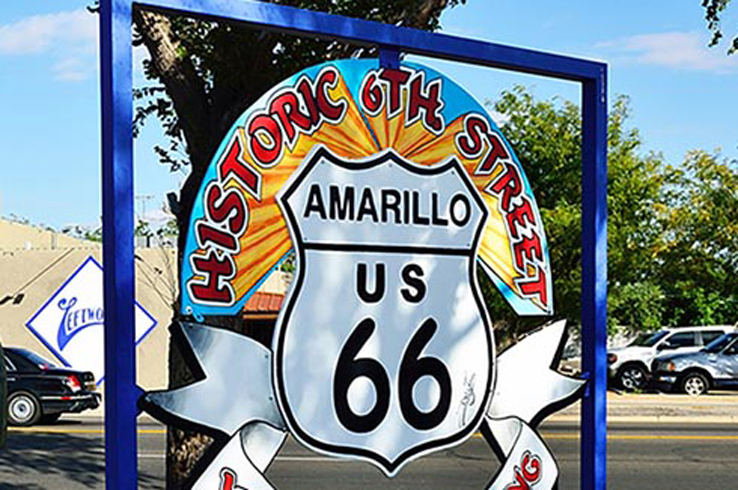 Route 66 Historic District
It wouldn't be a Route 66 road trip without perusing the antique shops and local businesses within Amarillo's Route 66 Historic District. More than a 1-mile strip of shopping, browsing, and dining, visitors will find an array of art galleries, antique shops, collectible stores, craft and oddities, restaurants, bars, and entertainment along the way that all capture a piece of the ever-blossoming local culture. Consisting of approximately 50 locally owned mom & pop shops, travelers can experience the care and comfort put into these specialty stores.
Be sure to check out Blue Sage Art Gallery, a must-stop within the Historic District. Housed in two historic buildings, this full working art studio makes and sells handmade pottery, sold all around the world. Located on Sixth Avenue between Georgia and Western Street, take a ride into town to gather some goods and embrace the local historic scenery.
---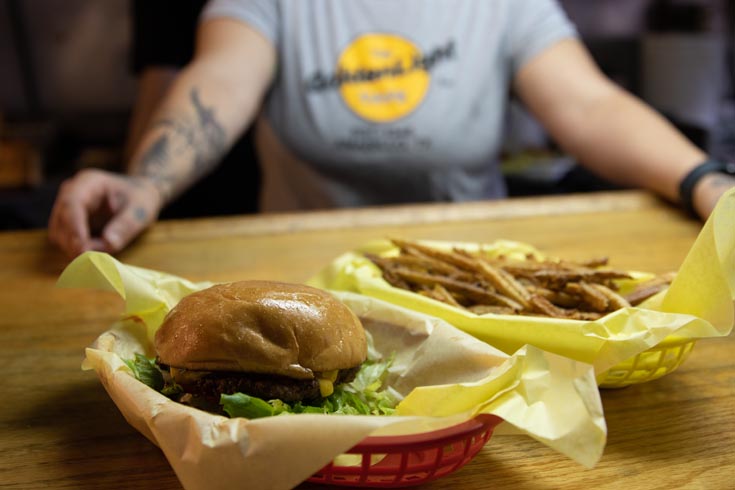 GoldenLight Café & Cantina
The GoldenLight Café & Cantina has been serving up delicious burgers and fries since 1946, making it not only the oldest continuously running restaurant in Amarillo, but the entirety of Route 66. One visit and it becomes pretty clear how they achieved this amazing feat. There's nothing cliche or kitschy about it, GoldenLight Café & Cantina is just a true classic.
A Route 66 roadside diner by day and cantina by night, it serves traditional Americana cuisine including hearty burgers and sandwiches during daytime hours. At night, its lively cantina opens, serving up plenty of beer along with live music performances including both local and national acts throughout the week. Its café is open Monday – Saturday, 11 a.m. – 10 p.m. and its cantina is open Thursday – Saturday, 7 p.m. – 2 a.m.
---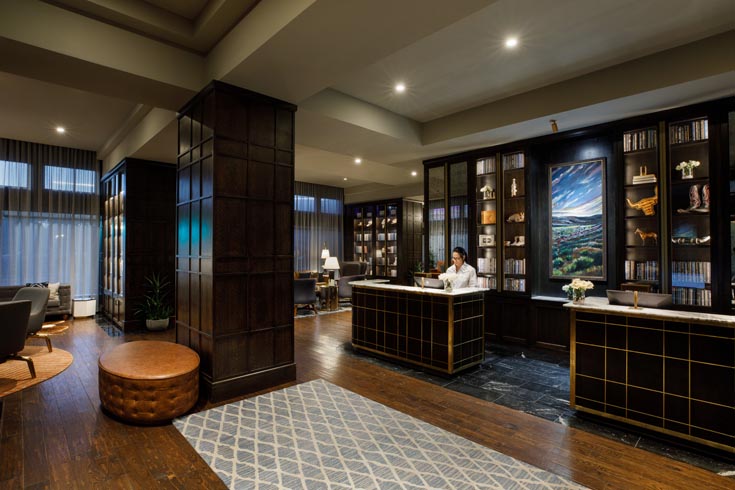 The Barfield, Autograph Collection by Marriott
For a touch of elegance during your stay, The Barfield hotel offers boutique, pet-friendly accommodations with Texas-style Southern hospitality and a renovated former speakeasy basement to boot.
Classically sophisticated, art deco inspired, modern décor paired with Western textures and flair, its full amenities and services include 112 rooms, 2 stunning suites, an on-site restaurant, and luxury services in the heart of downtown Amarillo. Raising the standards to Old West heart meets New West spirit, The Barfield matches the culture of Amarillo unlike any other hotel along Historic Route 66.
---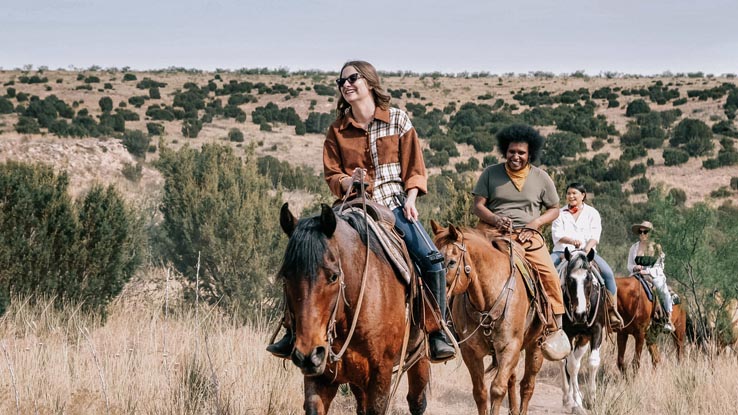 Palo Duro Canyon State Park
You can't visit the Texas Panhandle without getting a glimpse of the magnificent Palo Duro Canyon State Park. This incredible Texas outdoor attraction is the nation's second-largest canyon. Measuring at a whopping 800-ft-deep, Palo Duro Canyon State Park offers more than 16 miles of paved roads, over 35 miles of hiking, biking, and equestrian trails, and sits only a short drive from downtown Amarillo.
During the summer, spring, and fall seasons, travelers can enjoy ziplining, hiking, biking, and even horseback riding and jeep tours. During the winter season, visitors can take a scenic drive to sightsee its glorious peaks and valleys. A national treasure and one of Amarillo's most sought-after attractions, road trippers can take their Historic Route 66 adventure to the next level!
Journey along Historic Route 66 and visit the spectacular town of Amarillo, TX along your route. Filled with famous sites, unique landmarks, and historic monuments, Amarillo is the prime destination for Route 66's unforgettable 100-year anniversary!
---
About the Author: Alexandra is the head writer and digital content creator for Tour Texas. She is an avid traveler, lover of the arts, and enthusiast of all things Texas!
---
---