---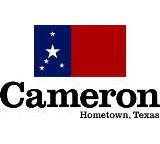 Cameron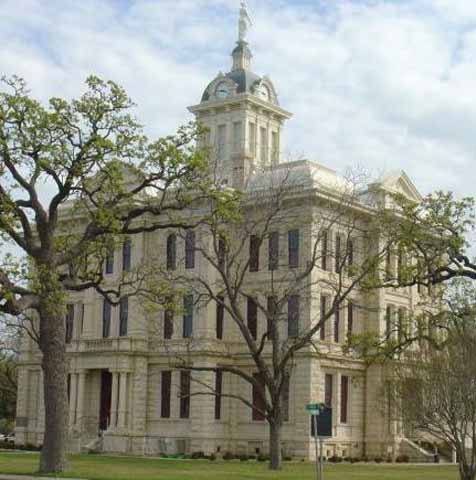 There's a special feeling you get when you return to the place you grew up. The food tastes better, the air smells sweeter, and although you might miss some of the conveniences of the big city, your troubles stay behind. In central Texas, an hour's drive from Bryan College Station, Austin, and Waco, there's a city known as "Hometown, Texas" for those simple delights and that laid-back feel. It's Cameron, your home away from home.
Like many quaint Texas towns, Cameron - named for Texas Revolutionary figure Capt. Ewen Cameron - was settled by a diverse group of pioneers and its future secured by the arrival of the railroad. The impact of Cameron's earliest settlers can still be seen all over town. Although "Dutch Town" no longer bustles with German and Czech shops and shoppers, you can still hear those languages spoken by a few modern-day residents. Not only that, but Cameron has a large number of historic sites and buildings, from the Milam County Courthouse & Cameron City Hall to the Milam County Museum, housed inside the old jail built in 1895. Murals painted on several downtown buildings also tell the story of Cameron's 19th-century roots.
Milam County's natural beauty hasn't changed much, and some of Cameron's loveliest vistas and best activities are found inside one of six city parks. Explore scenic hiking and biking trails, go for a swim, enjoy a picnic, or play a pick-up game of basketball or sand volleyball at Wilson-Ledbetter Park and City Pool Park. Cameron is also one of the gateways to El Camino Real de los Tejas National Historic Trail, a famous 17th-century Spanish route now designated as a National Historic Trail. Some of the most fun you can have here takes place under the open sky at Yoe Field, as you cheer your heart out for the Cameron high school football team.
If you time your trip right, you might be able to catch a concert at the Cameron ISD Performing Arts Center or a play by the Milam Community Theater. The city also hosts a number of fun recurring events throughout the year, including April's FunFest & CPD BBQ Shootout, the famous Warehouse of Horrors at Halloween, and the Chamber of Commerce Christmas Parade in December.
Whether you pack up and move here or just fly in for lunch at DutchTowne Deli, Cameron wants to be your hometown. Visit today and see for yourself that there's no place like home.
---
---