---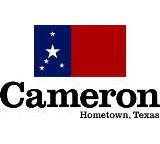 Events in Cameron
Cameron is "Hometown, Texas," and just like there's never a bad time to go home, there's never a bad time to visit this charming place.
Welcoming residents will make you feel like a long-lost friend as you join them for one of their yearly events, whether it's a holiday celebration, a long-standing day of fun, or a new addition to the social calendar.
Read on for a few suggestions of some of the best annual events in Cameron and where to find them, such as our largest event - The Steak, Stein & Wine Fest, pictured to the left!
---
February
Cameron Chamber of Commerce Annual Banquet
Mark your calendars and reserve your tickets for the annual Cameron Chamber of Commerce Banquet! Enjoy an elegant seated dinner, a program showcasing what the Chamber is all about, the year's events and achievements in summary, awards given to outstanding Members, and finally a rousing guest speaker!
Tuesday February 19, 2019
Cameron, TX 76520
---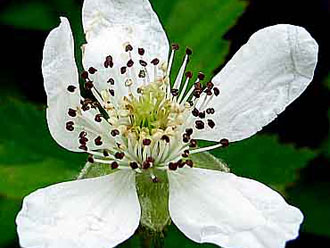 March
Spring Plant Sale
Join the Little River Basin Master Gardeners for their annual spring extravaganza, where you can hear practical advice from experts on planting, enter the raffles, shop tools, supplies, seeds, plants, homemade items, and more.
March 9th, 2019
102 E 1st Street
Cameron, TX 76520
---
Milam County Junior Livestock Show
The annual Milam County Junior Livestock Show by the youth of 4-H & FFA includes baked goods competitions, a premium livestock sale, a gourmet buyer's dinner, and several exhibitions. New this year will be an addition of live music and more during the Saturday night sale and festivities!
March 27th, 28th, 29th & 30th, 2019
301 South Houston Avenue
Cameron, TX 76520
---
May
Cameron FunFest & BBQ Shootout
Come join us for this two-day event! Activities will include the BBQ Competition, a Beer & Brat Trot 5k, Kid Fish, Arts & Crafts, Horseshoe & Washer Tournaments, and free live music during the Party in the Park on Friday night! This year, festivities will take place not only at Wilson-Ledbetter Park, but the Downtown Square in conjunction with National Train Day & the Milam County Historical Museum's Annual Quilt show, featuring over 200 antique quilts!
May 10-11th, 2019
1007 South College Avenue
Cameron, TX 76520
---
July
Fourth of July Celebration
Cameron and their neighboring town of Rockdale ban together and trade off hosting the annual July 4th Celebration! No matter which town you are in, the event is the perfect destination to celebrate the holiday with game booths for the kids, contests for the adults, food and drinks, and of course FIREWORKS! Rockdale hosts odd number years, while Cameron hosts even number years.
July 4th
1007 South College Avenue
Cameron, TX 76520
---
October
Warehouse of Horrors
This annual Halloween event raises funds for Milam County Crime Stoppers by scaring the daylights out of visitors inside a downtown warehouse deftly creep-ified for the occasion!
East 1st Street & North Lamar Avenue
Cameron, TX 76520
---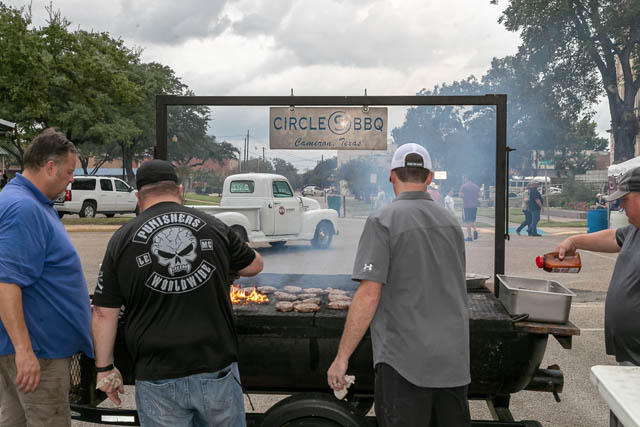 Steak, Stein & Wine Fest
The Cameron Chamber is excited to partner with 44 Farms to kick off our Steak, Stein & Wine Fest on Oct. 12th, 2019! Rick Trevino will be our headliner band for the evening. A 5K/1K Adult and Child run kick-starts the festival. Enjoy the rest of the day on the downtown square, listen to live music, an open mic session, peruse local featured artists, handcrafts, antiques & collectibles, and shop in the retail district. Visit our three museums, Classic Car Show, Kid and Adults Game Zones, and Aggieland Safari Petting Zoo! Treat yourself to a sampling from local wineries, such as En Gedi Vineyards, as well as craft beer. Stay for the farm-to-table Steak Dinner featuring 44 Farms Ribeyes under a lit tent on the square. End the night with live music and the street dance featuring Rick Trevino! Sponsors: Watson Legal, P.C. and The Bling Box Visit our website for details, ticket purchases, updates, and applications.
Downtown Square
Cameron, TX 76520
---
Trunk or Treat on the Downtown Square
Put on your best Halloween costume, grab your pumpkins and baskets, and head to the downtown square for our Annual Trunk or Treat! Explore decorated "trunks" created by our local businesses, collect candy and goodies, and participate in the costume contest to celebrate this holiday!
October 31st
Downtown Square
Cameron, TX 76520
---
December
Chamber of Commerce Christmas Parade
Kick December off right on the first week of the month with the city's annual Christmas celebration, a themed parade that runs through downtown! The 2019 Theme is "Rocking Around the Christmas Tree!" Bring the whole family and enjoy our street vendors showcasing arts & crafts, snacks and hot cocoa, then settle in to watch floats designed by our wonderful local businesses and organizations, decked out in Christmas Cheer and the featured theme! Stay to hear the winning float announced, and get into the holiday spirit!
December 5, 2019
Downtown Area
Cameron, TX 76520
---
Cameron Chamber Christmas Basketball Classic
Settle in for two days of fierce competition between local boys and girls basketball teams as they battle for 1st place in our annual Christmas Basketball Classic Tournament! Teams from all over Central Texas gather to compete for the gold.
December 27-28th, 2019
C. H. Yoe High School Gym
Cameron, TX 76520
---
---