---

Attractions in Lindale
The Cannery
Restaurants, Retail, and Residential living. That's what The Cannery is built on. At our very heart lies Texas Music City Grill & Smokehouse, a mecca for Texas music, food, and spirits. If you're craving live music, a Texas-sized steak, or just looking for fun, this is the place to be!
More dining choices are set to open soon at The Cannery. Sign up for our newsletter to keep up with upcoming developments.
---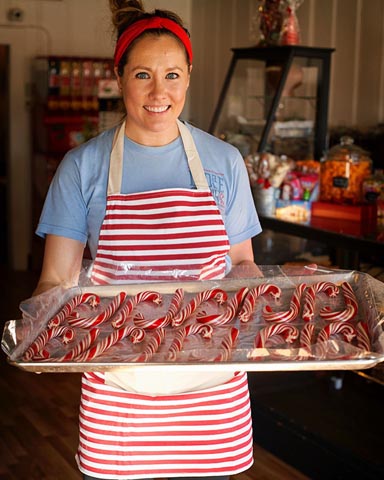 Lindale Candy Company (Since 1946)
Come watch us make candy! The only candy company in the US that still hand-pull their own peppermint.
113 W Hubbard St, Lindale, TX, 75771
Open Tuesday through Friday 10:00 AM – 6:00 PM, Saturday 10:00 AM – 4:00 PM
---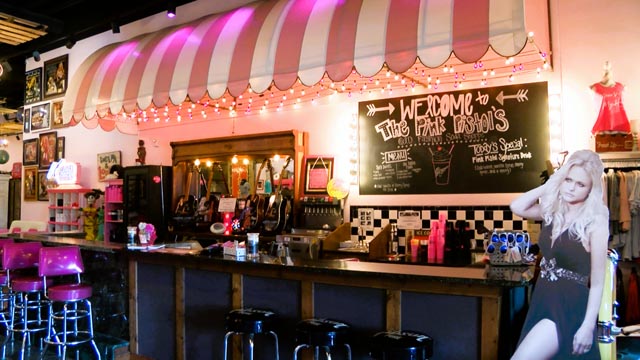 Pink Pistol Boutique
Want to get the entire "Miranda Lambert Experience" while visiting Lindale? No better way than a shopping trip to the Pink Pistol Boutique and wine tasting at the Hemingway Tasting Room. Explore Miranda's Red 55 Signature Wines or enjoy a craft brew at the Ponderosa Pour House, The Lambert's brand-new tap house that proudly serves True Vine beer.
---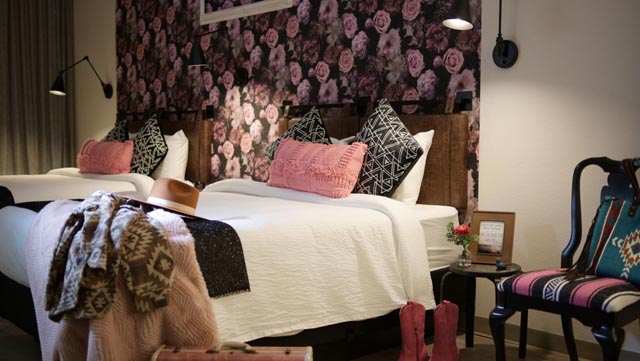 Lambert Suite at Marriott Spring Hill Suites
True "Ran Fans" won't want to miss the chance to stay Miranda-style! Book your trip in advance and spend the night in the one and only Miranda Lambert Suite at Marriott Spring Hill Suites.
---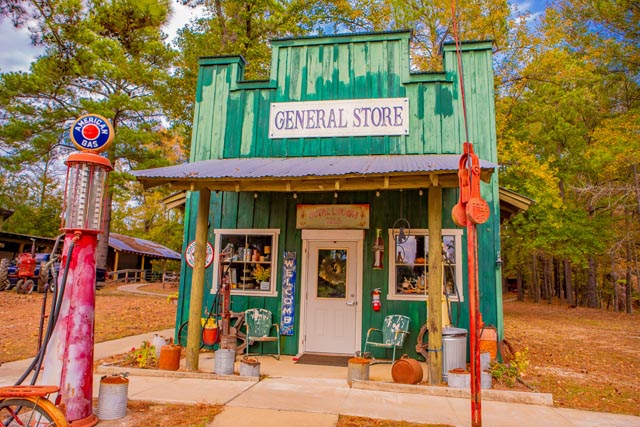 Old Mill Pond Museum
Welcome to Old Mill Pond Museum! Located on of beautifully wooded 20+ acres, OMP features historical treasures and artifacts depicting early American life circa 1850 to 1950. Founder Bill Parrott created this place and gifted the museum to the City of Lindale.
Guests are invited for an up-close look at various antiques and exhibits, or to enjoy a relaxing picnic by the pond. You'll spot interesting projects, like a restored Model T, tractors that date all the way back to the era of Eli Whitney, a replica gas station, a large working water mill, and much more.
With free admission, plenty of parking, and picnic tables to boot, Old Mill Pond is a great spot to stop, or make it a destination and shoot the breeze with some of the friendly folks who run the place.
Open Friday and Saturday
10:00 AM – 4:00 PM
Free Admission
---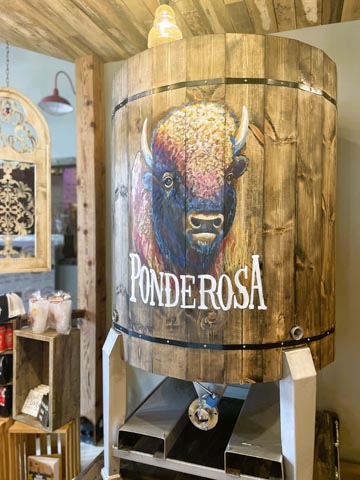 Ponderosa Pour House
Right next door to The Pink Pistol and Red 55 Winery, the Ponderosa Pour House is a whole 'nother Miranda-esque experience. Proudly serving True Vine beer, the Ponderosa Pourhouse draft bar is set with 8 True Vine taps.
"If you love True Vine Beer, Lindale, and Miranda Lambert's Pink Pistol, this is going to make you very happy." - KNUE.com
---
Red 55 Winery
Friends and family, wine, and music have always been at the heart of the Lambert's family traditions. So, in 2006 the family launched the Signature Wines of Miranda Lambert to celebrate those traditions, with a collection inspired by Miranda's multi-platinum, Grammy-winning music.
Red 55 Wines, named after Miranda's 1955 Fire Engine Red Chevy step-side pickup, offers 12 varieties, including sparkling wine. Their wines are produced, cellared, bottled, and shipped from a state-of-the-art winery on the Lambert Family homestead.
Wine-loving guests are invited to visit the beautiful Hemmingway Tasting Room inside The Pink Pistol boutique. Named after Miranda's dad's favorite author, The Hemmingway Room is open daily for your sipping pleasure. Private parties are available, ask for details.
---
---