---

Things To Do in Lindale
Few small towns have reinvented themselves like Lindale, the Entertainment Capital of East Texas with tons of walkable fun. Along with a notable music scene, enjoy local wine, eclectic retail, and family-friendly annual events.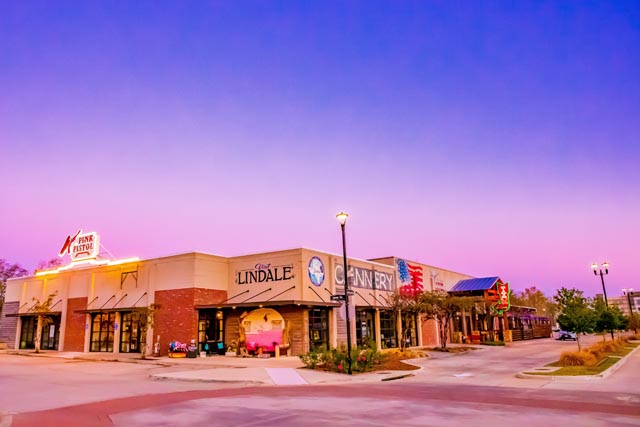 See What Makes Lindale an Official "Texas Music Friendly Community"
The minute you step into Lindale's Cannery district, there's a good chance you'll hear guitars and great songwriting. The Texas Music Office named Lindale a "Texas Music Friendly Community," the fifth location in the state to earn the designation along with bigger cities, Austin, Denton, Fort Worth, and San Antonio.
Lindale's Texas Music City Grill & Smokehouse and Picker's Pavilion at Blackberry Square are fantastic places to catch big name and emerging bands from mid-week to the weekend, while open mic and karaoke nights are also in strong supply for burgeoning performers. Music lovers won't want to miss the annual Countryfest every October, featuring acts from homegrown studios and throughout the region.
---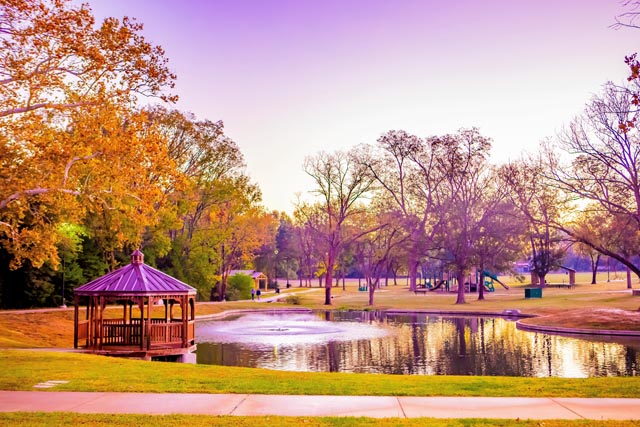 Take a Hike, Drop a Line, and Enjoy the Outdoors
The beauty of East Texas is on full display in Lindale's parks and outdoor experiences. Darden Harvest Park near the Cannery District invites visitors to enjoy its splash pad, walking trail, dog park, and disc golf course. Faulkner Park Nature Trails and Pond, home to numerous athletic fields, features tennis courts, a 15-acre lake for fishing, and a walking trail surrounding the lake for leisurely walks and birding.
A visitor favorite is the scenic Old Mill Pond Museum, a free attraction on 20 acres that takes you back to the period spanning 1850 to 1950. Experience Lindale's cultural history by touring the site's 14 buildings, including a working water wheel, blacksmith shop, church, and hundreds of well-preserved artifacts from Lindale's farming, music, and transportation industries.
---
Channel Your Inner Miranda
"Ran Fans" around the world consider the birthplace of country music mega-star Miranda Lambert a bucket list destination. Tens of thousands of fans flock to the town annually to see where the highly decorated entertainer got her start. The first stop for many is the Pink Pistol, whose winged pistol logo springs from a Lambert tattoo. The lifestyle boutique is festooned in Lambert's favorite color, pink, and is well-stocked with blinged and embellished items to feed your cowgirl (or cowboy) soul.
Next door, sample a variety of wines from Lambert's own Red 55 Winery, part of the Piney Woods Wine Trail, or enjoy a craft beer from the Lambert family's latest venture, the Ponderosa Pour House. Lambert's enduring love for rescued animals is apparent in Lindale, too. Many of the hotels are pet friendly, and leash free dog parks give your fur babies a chance to play among friends.
If you're up for a new pooch, don't miss Lambert's MuttNation Station, a dog adoption center in a restored 1907 home. Finally, take it easy in the Miranda Suite at the recently open Marriott Springhill Suites, a two-bedroom, two-bathroom spread awash in pink, roses, and Miranda memorabilia.
---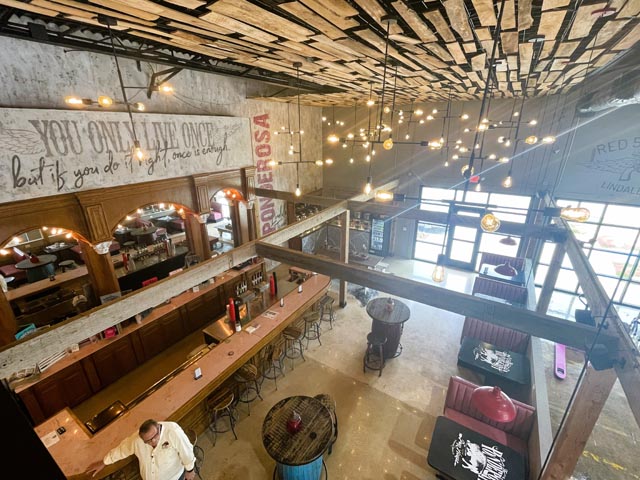 Sip Along the Piney Woods Wine Trail
Lindale is the center point of the Piney Woods Wine Trail, a collection of 20 East Texas wineries producing fabulous local wines. The self-guided trail allows you to visit at your leisure and experience the many different offerings of each vineyard. Learn how wines are made on a wine tour. Sip in a tasting room. Enjoy entertainment or participate in a wine and food pairing.
Each winery has its own unique personality and calendar of events. Twice a year, Lindale gathers them all at the Piney Woods Wine Festival, held in the Cannery District in the fall and spring. The festival features $1 tastings, live music, local cuisine, and more.
Wine-loving guests are invited to visit the beautiful Hemmingway Tasting Room inside The Pink Pistol boutique. Named after Miranda's dad's favorite author, The Hemmingway Room is open daily for your sipping pleasure. Private parties are available, ask for details.
---
---