---
Midland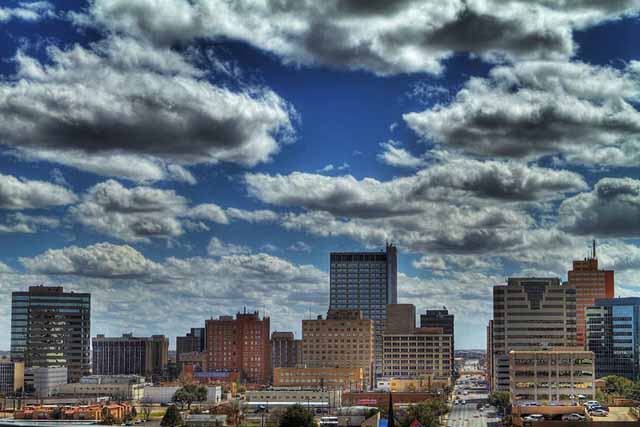 On the long horizon of West Texas, there is a city with a skyline that rises tall. One of ambition, of resilience, and of grit. Midland, nicknamed "The Tall City," is home to everything from presidents and petroleum to a vibrant arts community, and now, space tourism. Located on Interstate 20 halfway between Dallas and El Paso, Midland is the business headquarters of the Permian Basin, the largest oil production region in the country. In recent years, Midland has been named the second best place to live in Texas by Movoto Real Estate and the second-fastest growing city and the city with the highest income per capita in the United States by MSN Money.
Needless to say, Midland has a lot going on business-wise, but it also has a lot going on for travelers. The city's successes in the oil industry have allowed a community of its size (a little more than 160,000 in the county), to offer visitors world-class attractions like the $81-million Wagner Noël Performing Arts Center, the Permian Basin Petroleum Museum, and the George W. Bush Childhood Home. Several new Midland hotels have opened their doors within the last five years, providing visitors with a multitude of options for places to stay.
In 2014, Midland International Air & Space Port became the first primary commercial service airport to be certified by the Federal Aviation Administration as a spaceport. The first two residents at Midland's spaceport are XCOR Aerospace and Orbital Outfitters. XCOR has moved their research and development headquarters here. Don't miss Orbital Outfitters' Midland Altitude Chamber Complex (MACC), the world's most advanced human-rated commercial altitude chamber testing complex. So, yes, it's finally here — space tourism in Texas!

Midland is known as the gateway to the Big Bend region, so be sure to make your way to Texas' picturesque mountains while you're here. The Tall City is a few hours away from a number of remarkable natural areas, including the rolling sand dunes at Monahans Sandhills State Park and Balmorhea State Park, home to the world's largest spring-fed swimming pool. Of course, Midland is a great starting point for your adventure to Big Bend National Park and Guadalupe Mountains National Park, two of the most spectacular places in the Lone Star State.
Travel to Midland and you'll discover a unique combination of big-city culture and home-town charm that has something to offer everyone. Add in its convenient location to some of the most popular parks in Texas and you've got a great choice for your next vacation.
---
---