---
Port Isabel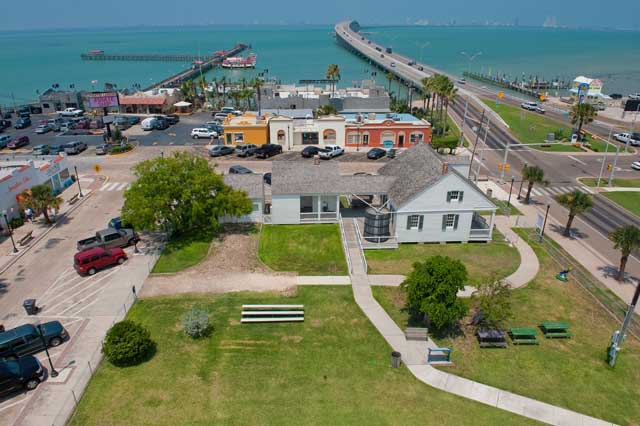 Port Isabel is home to the only Texas town square with a lighthouse in the center of it!
As one of the oldest cities in extreme south Texas, Port Isabel has a long and interesting history dating back to 1519 when it was charted by Spanish explorer Alonzo de Pineda. Tales of pirate treasures still buried on South Padre Island spark the imagination.
Port Isabel is home to three world class museums: Port Isabel Historic Museum; the Treasures of the Gulf Museum; and the 1852 Port Isabel Lighthouse, all monuments to our rich history. The Lighthouse Keeper's Cottage, located on the grounds of the Port Isabel lighthouse, serves as Visitor Center and highlights the maritime history of the Laguna Madre area.
Located just 2.6 miles from South Padre Island, Port Isabel offers a charming, coastal, community experience where you will feel right at home. An abundance of restaurants serve local fare including seafood, Tex-Mex and Mexican dishes. Area fishing can range from wade fishing, pier fishing, fly fishing, kayak fishing, jetty fishing, or schedule a private charter on the Laguna Madre Bay or offshore on the Gulf of Mexico. Convenient accommodations in Port Isabel vary from the nostalgic and historic and family friendly, all for the budget-minded traveler. Shop downtown Port Isabel where you can park and walk to specialty shops, attractions and activities, restaurants and bars, located just steps from the historic Port Isabel lighthouse.
Experience Port Isabel. Our home is your home.
---
---