---

Attractions in Port Isabel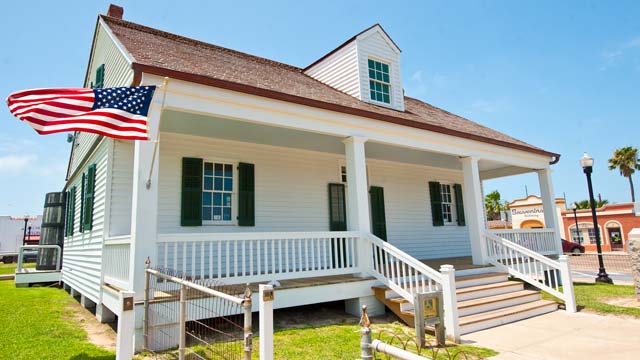 With natural coastline wonders, attractions and activities, events and festivals there are lots of ways to enjoy your time in Port Isabel. Sunrises and sunsets, shopping and dining, you'll be welcomed like a local in historic Port Isabel.
DINING is an attraction in Port Isabel. Platter sized flour tortillas, fresh seafood, Tex-Mex and traditional Mexican food, chef dinners with wine pairings, all-you-can-eat fish and shrimp specials, and all served with a smile. Waterfront dining and outdoor dining in some locations, your seat awaits your arrival.
Clustered around the Lighthouse and sprinkled throughout Port Isabel, SHOPPING opportunities can range from beach supplies to fine art to jewelry made while you wait to custom t-shirt designs, handmade ceramics, chainsaw-cut wooden pelicans. Mom and pop and artisan owned shops take a lot of pride in sourcing and creating that perfectly unique item that will inspire a gift or a place in your own collection.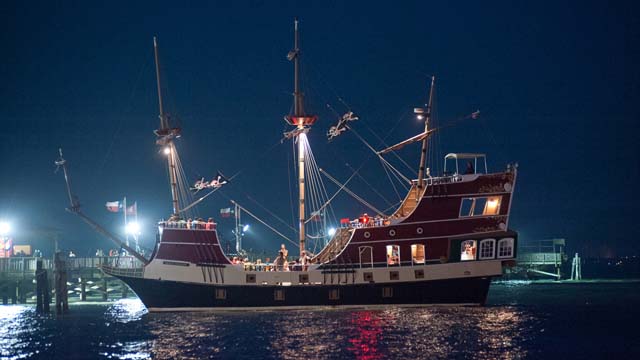 FISHING is a big part of the Port Isabel culture. Stop at any bait stand or fishing supply store and find out where to fish, how to fish, and what to fish with. You can charter a fishing excursion off the Pirates Landing Fishing Pier or you can fish right from the pier. Equipment rentals are available. Bay tours are also available aboard the pirate ship Black Dragon, a modern-day replica of a 17th century galleon, or catch a ride from the Dolphin Docks. Expert crews will make sure your trip is memorable and picturesque.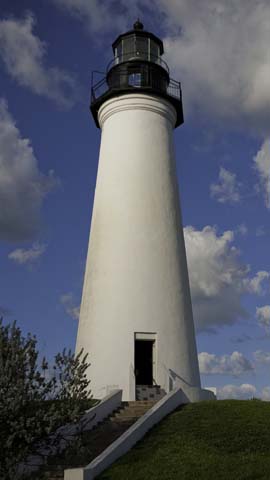 History plays an important role in Port Isabel's present, so we have MUSEUMS to tell the story. The Port Isabel Historical Museum is located in the iconic 1899 Charles Champion building. At one time a general store, U.S. Customs office, post office and family home, the two-story façade features a colorful fish and sea creature mural. Painted in 1906, over 200 images serve as a view of what swims under the weaves. Inside, you can browse two levels of exhibits that include artifacts, videos, and one of the most extensive collections of relics from the U.S.-Mexican War on display. The Treasures of the Gulf Museum tells the story of three Spanish ships that met their fate just off the coast in 1554. Three hundred souls found themselves swept up on the beach and hundreds of miles from their intended destination. The perilous journey they embarked on cost the lives of all the passengers save one. Discover this historic event in the Treasures of the Gulf Museum
317 East Railroad Avenue
Port Isabel, TX 78578
No trip is complete without taking in the Port Isabel Lighthouse, a Texas Historical Commission State Historic Site. Constructed in 1852, this iconic landmark makes Port Isabel the only Texas town that was platted around a Lighthouse. The Lighthouse Keeper's Visitor Center and the Lighthouse site is one of Port Isabel's most significant attractions. The view from the top takes in 16-miles and includes South Padre Island, the Queen Isabella Causeway over the Laguna Madre Bay, Brownsville Ship Channel, Boca Chica, the Gulf of Mexico and SpaceX on Boca Chica. Visit the Lighthouse exhibits in the Keeper's Cottage and explore the surrounding town square area for shopping, dining, historical markers, selfie stops and fishing.
---
---