---
Attractions in Port Isabel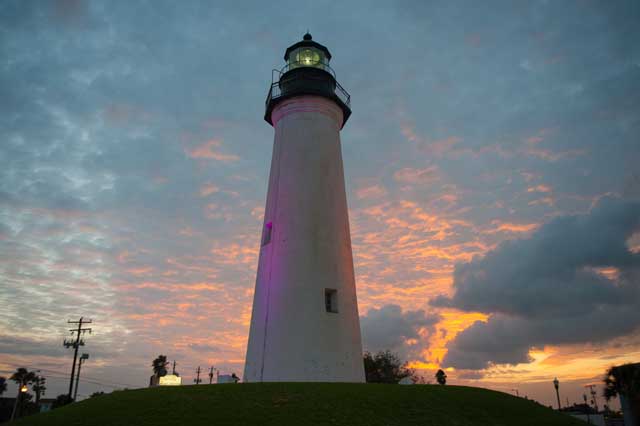 With the sun in your face and the sea air tickling your nose, you're guaranteed to have a great time in Port Isabel. The city is home to some of the best draws in the Gulf Coast, from natural wonders to exciting modern-day activities.
Here is a snapshot of some of the most popular attractions in Port Isabel. Experience as many as you can, but leave time to explore the city for treasures that lie off the beaten path.
---
Dolphin Docks
Marvel at the ocean's most playful and entertaining creatures from your spot aboard the largest excursion boat in Port Isabel. In addition to dolphin cruises, Dolphin Docks offers private charters, bay fishing excursions, ecology tours, sunset fireworks cruises, and school field trips.
510 East Queen Isabella Boulevard
Port Isabel, TX 78578
(956) 943-3185
---
Manuel's
There are several good reasons the line is usually out the door at this Port Isabel eatery. Perhaps the most common is the tortilla that houses your burrito: a gigantic, handmade flour delight that's served up hot and fresh. But if you polled the repeat customers, friendly service, fair prices, and a range of other great menu items like breakfast tacos, carne guisada, and chalupas would not doubt be mentioned, as well.
313 East Maxan Street
Port Isabel, TX 78578
(956) 943-1655
---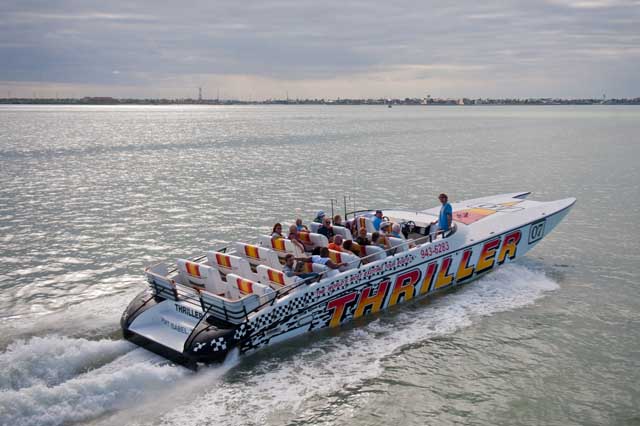 Osprey Cruises
Although this fleet of six pleasure vessels is based in South Padre, two of the ships board right here in Port Isabel. As Captain Black-Hearted Andy and his "jolly crew of wastrels and brigands" guide the extravagant Black Dragon Pirate Ship over the waters of the Laguna Madre, you'll learn how to talk, fight, and treasure-hunt like a real pirate. Or, if you hop onto the 55-foot racing boat known as Thriller, you'll bomb across those same waters at up to 50 miles per hour, only slowing to take in the sights.
Black Dragon:
501 East Maxan Street
Port Isabel, TX 78578
(956) 761-6655
Thriller:
110 South Garcia Street
Port Isabel, TX 78597
(956) 943-6283
---
Pirates Landing Fishing Pier
As the longest pier in Texas, Pirates Landing is a popular spot for anglers. Its tackle shop offers everything you need to haul in fish, including rental poles, bait (both live and artificial), and other gear. With a full-service restaurant, snack bar, clean restrooms, and paved parking, you'll wish every fishing trip was so convenient.
501 East Maxan Street
Port Isabel, TX 78578
(956) 943-7437
---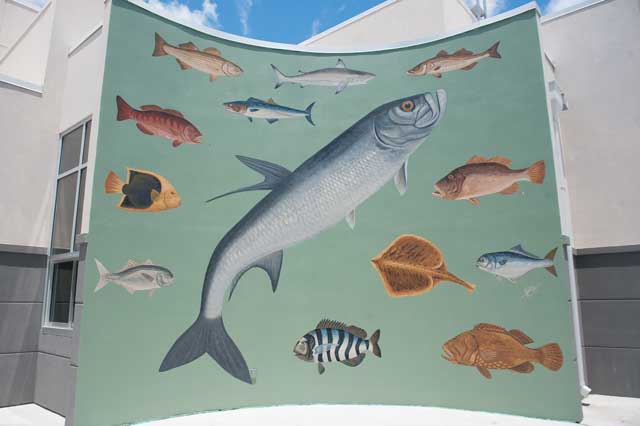 Port Isabel Historical Museum
The building that houses this museum is itself a piece of local lore, having housed a general store, U.S. Customs office, and a post office since its construction in 1899. Inside, you'll browse two levels of exhibits that include artifacts, videos, and one of the nation's most extensive collections of relics from the U.S.-Mexican War. Step outside to take in the famous "fish mural" on the building's facade that was painted by a local fisherman in 1906.
317 East Railroad Avenue
Port Isabel, TX 78578
(956) 943-7602
---
Port Isabel Lighthouse
Constructed in 1852, this iconic landmark makes Port Isabel the only Texas town with a lighthouse on the town square. The Lighthouse Keeper's Cottage on the grounds functions as the Visitor Center and Chamber of Commerce and is open to the public, as is the lighthouse itself. In addition to being one of Port Isabel's most significant attractions, the lighthouse is the site of some of the city's major annual events. Visit the on-site museum and explore the surrounding town square area for shopping, dining, historical viewing, and fishing.
421 East Queen Isabella Boulevard
Port Isabel, TX 78578
(1-800) 527-6102
---
SegValley Segway Tours
If you still haven't taken a jaunt on a Segway, a visit to Port Isabel is the perfect time to do so. You'll depart from the Port Isabel Event & Cultural Center and take in the sights from the Long Island Swing Bridge to the Port Isabel Lighthouse and the Yacht Club.
309 Railroad Avenue
Port Isabel, TX 78578
(956) 565-2404
---
South Padre Island Dolphin Research & Sealife Nature Center
Experience the wonders of the sea from the comfort of this nature center in Port Isabel. Get an up-close look at starfish, crabs, octopi, snails, and more, while touch tanks provide hands-on discovery for young and old alike. For up-close dolphin watching, take one of the excursions to Laguna Madre Bay to watch the beautiful creatures in their natural habitat.
110 North Garcia Street
Port Isabel, TX 78578
(956) 299-1957
---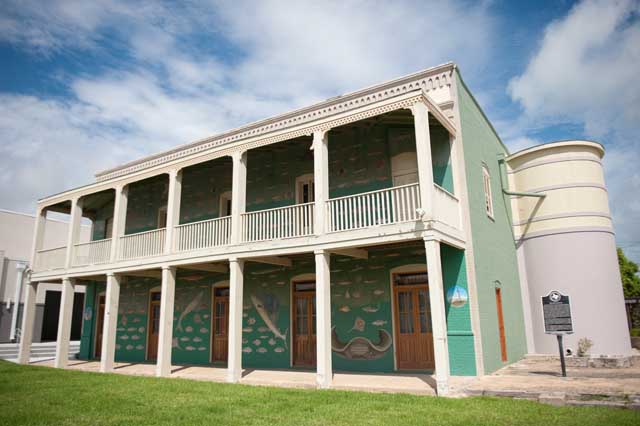 Treasures of the Gulf Museum
The sea is a notoriously harsh mistress, and in 1554 the Gulf of Mexico claimed three Spanish ships that wrecked just north of Port Isabel on Padre Island. At the Treasures of the Gulf Museum, you'll learn their stories through artifacts and murals, while kids can get hands-on at the Children's Discovery Lab, Ship Theater, and gift shop. The museum is open Tuesday through Saturday.
317 East Queen Isabella Boulevard
Port Isabel, TX 78578
(956) 943-7602
---
---