---
Rockdale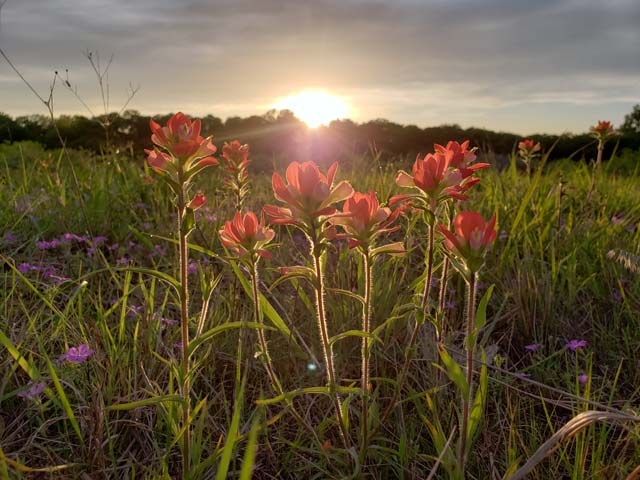 Centered in the heart of Texas, amid the Post Oak Prairie, Rockdale is a convenient stop to stretch your legs, stay the night and enjoy a bit of Texas history. Located along Highway 79, Rockdale is mid-way between Austin and Bryan-College Station. Whether you're traveling through on business, headed to A&M or UT for the game, coming to the Rodeo at Fair Park, or attending an event at the Patterson Center - be sure to stop to fill up both your car with fuel and your belly at one of Rockdale's local restaurants. We have something for the whole family while you are in town. Visit local boutiques or see the historic sites on Rockdale's Walking Tour Let the kids burn some energy at Rockdale's Veterans Park or visit the playscape & splash pad at Sumuel Park. Traveling with your dog? Let them run off leash at Rockdale's new Dog Park on Beverly Drive.
The Rockdale area's proud history dates back to Spanish exploration in the 1500s, and the formation of the El Camino Real de los Tejas Trail. On this trail, Spanish missionaries built a series of ill-fated San Xavier Missions along the Brazos River in the mid-1700s, linking Mexico to Louisiana.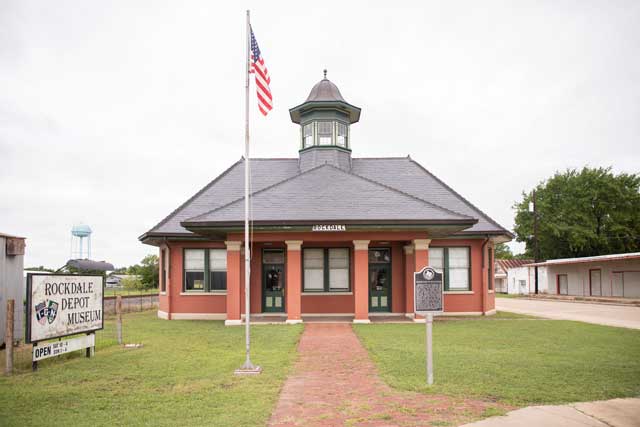 Originally established by the International & Great Northern Railroad as a railroad town in 1874, a freight and passenger Depot was built on Main Street in 1906, allowing the town of Rockdale to prosper. Primarily an agricultural community at a time when Cotton was King in Texas, the new railroad gave farmers access to markets for their crops, and Rockdale became a shipping point for other local businesses. The San Antonion & Aransas Pass (later called Southern Pacific) Railroad operated a north-south route through Rockdale from 1891-1959, further contributing to economic growth. Several lignite coal mines were established in the 1890s, and the Rockdale, Sandow & Southern Railroad was chartered in 1923 to carry lignite coal to area customers, becoming Rockdale's third rail line. While two of the rail lines are now defunct, and Rockdale is no longer a stop on the remaining rail line, the I&GN Depot was re-opened in 2009 after being shuttered for nearly 40 years. In November 2009, the decade-long restoration by the Rockdale Historical Society was hailed as the "Best Historic Restoration in Texas" by the Texas Downtown Association. The I&GN Depot stands as a proud icon of Rockdale's history, and serves as Rockdale's Weekend Visitor Center open to the public on Saturday and Sunday.
The Rockdale Chamber of Commerce historic Coffield House serves as Rockdale's Weekday Visitor Center. As featured in Charles Garrett's book Stone-Tree Houses of Texas, the Coffield House was built in the 1930s by local business man H.H. "Pete" Coffield using a unique stone formed from fossilized wood. In 1995, the Rockdale Chamber of Commerce purchased the structure to serve as their office, community meeting space, and visitor center. The Coffield House is now recognized as a historic site by the Texas Historic Commission, characterized by its combination of architectural features. The Rockdale Chamber of Commerce & Visitor Center is also the host of the Rockdale Farmer's Market on Saturdays from 8am-12pm March through October.
Rockdale invites you to visit and Shop, Eat and Stay a while to enjoy our proud history and bright future.
---
---