---
Things To Do in City of San Benito
Stop by the San Benito Cultural Arts Museum. Open Monday-Friday from 8 a. m.-5 p.m. Features rotating artwork reflecting the culture of the South Texas and Mexico areas.
250 N. Heywood.
281-0810
mserrano@cityofsanbenito.com.
---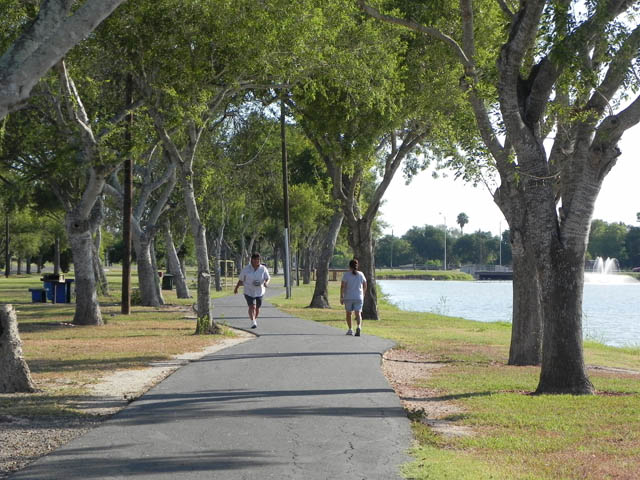 Stroll or jog along the City's beautiful Resaca De Los Palmas. Open year 'round. Free admission.
---
Take in periodic concerts and performances at the WH Heavin Amphitheater in Heavin Memorial Park, on the Resaca in San Benito.
---
Attend patriotic ceremonies at the Veterans War Memorial commemorating the patriots of the area who served in the US Military.
---
Join the Writers' Forum which meets the first Tuesday of the month in the San Benito Public Library at 7 p.m. Aspiring and accomplished writers are welcome.
101 W. Rose
956-361-3860.
---
Participate in free exercise classes conducted weekdays at the Community Building. Strength and toning classes are on Wednesday and Friday from 8-9 a.m.; Zumba classes are Monday and Wednesday from 5:30-6:30 p.m., and Yoga is on Mondays from 8:30-9:30 a.m. and Fridays from 9-10 a.m. Pilates class are Tuesday and Thursday from 6 -7 p.m. at the Amphitheater. All are invited.
Letty Gomez, Community Outreach Worker, for the City of San Benito
210 E. Heywood
956-357-4564.
---
Shop vintage stores with unique one-of-a-kind merchandise on historic Robertson Street or Sam Houston Blvd.
---
Take free knitting classes offered at the San Benito Library, every Thursday from 5-7 p.m. Classes include knitting, crocheting and general information about knitting. For more information, please call 361-3860, or to attend, visit the Library.
101 W. Rose Street.
---
Brush-up on your basics with free tutoring classes conducted at the San Benito Public Library. Classes include English, Math and Spanish.
101 West Rose Street
361-3860.
---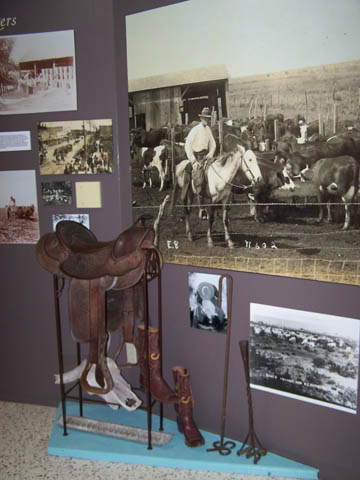 Visit the Museums of San Benito at San Benito Community Building. Open Thursday-Saturday from 10 a.m.-2 p.m. Featuring the Texas Conjunto Music Hall of Fame & Museum, the Freddy Fender Museum and the San Benito History Museum.
210 E. Heywood
---
Learn to speak like the locals by joining the Conversational Spanish Club led by Dr. Enriqueta Ramos with meetings on Mondays and Wednesdays at 6 p.m. in the San Benito Public Library. Participation is open to the public.
210 E. Heywood
956-361-3860.
---
Join the San Benito Historical Society: Meetings conducted second Tuesdays of each month at the San Benito Community Building at 6 p.m. New members welcome.
225 E. Stenger.
956-399-6032.
---
Volunteer your expertise to help with fun-filled City events by calling 956-361-3830.
---
---