---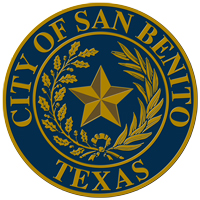 It's easy to drive right through San Benito while traveling along 69E, but if you do, you'll miss some of the most interesting things to do in the Rio Grande Valley. This little town is jam-packed with interesting Rio Grande Valley attractions and the Heavin' Resaca Trail (a paved path along an 80-foot-wide waterway that winds through the city). Take a break from your road trip along the Texas border and spend a day experiencing small-town culture and history in San Benito.
Walk Along Heavin' Resaca Trail
In the middle of San Benito is a picturesque 80-foot-wide waterway, formally referred to as Resaca de los Fresnos. This natural waterway is why San Benito is nicknamed "The Resaca City". Experience it firsthand and take a walk along the Heavin' Resaca Trail, a 2.6-mile paved trail, that runs through Kennedy and Heavin Park on both sides of the channel. Wander past towering palm trees and watch wading birds and you'll feel right at home in Texas' tropical region.
---
Dine Like a Local at La Especial Bakery
There's delicious food everywhere you look in San Benito, which is why you should eat like one of the fine folks from The Resaca City. Start at La Especial Bakery, a family-owned business that's served as a neighborhood meeting spot for over half a century. Visit and you'll find, and smell, some of the best Mexican sweet bread and pastries in the Rio Grande Valley. It's worth a stop during your time in San Benito.
---
Grab a Bite to Eat at the Longhorn Cattle Company
For delicious barbecue, all-you-can-eat beans, Texas-sized baked potatoes, and sweet tea served in a pitcher instead of a glass, head to the Longhorn Cattle Company. This unique family-owned restaurant has been in business since the 80s and was featured as a must-see stop on the Texas Bucket List in 2019. Keep an eye out for the Longhorn Cattle Company's longhorns, usually seen hanging out in the backyard!

---
Discover Culture at the San Benito Cultural Heritage Museum
The City of San Benito's Cultural Art Department works to strengthen the quality of life by promoting a family-friendly cultural district and giving residents and tourists the chance to experience history, culture, music, dance, and arts at various venues located at La Plaza de San Benito.
The San Benito Cultural Heritage Museum features rotating exhibits, showcasing the cultural arts and ethnic flavors of South Texas. The facility is part of the City's overall Cultural Heritage District located on the 200 block of East Heywood Street.
Rounding out the Plaza de San Benito is the City's Community Center and the Cultural Arts Center.
Museum Hours are Monday-Thursday from 10 a.m. to 4 p.m. and Friday from 10 a.m. to 1 p.m.
For more information, please visit www.cityofsanbenito.com or call 956-281-0810.
---
---