---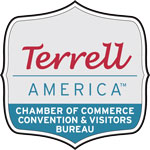 Attractions in Terrell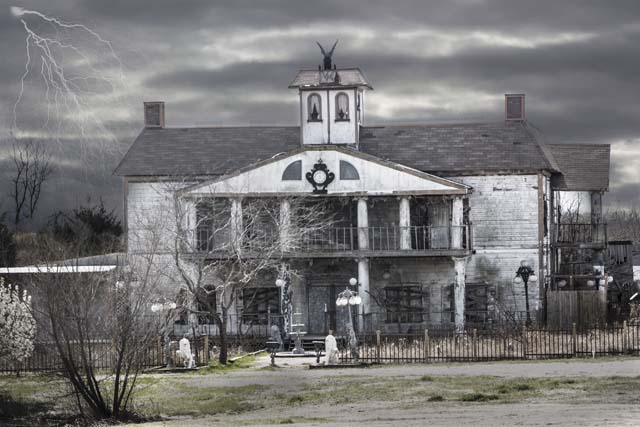 Thrillvania Haunted House Park
Get spooked on Friday and Saturday nights in October by visiting one of three haunted house park attractions on 50 acres, including the World-Famous Verdun Manor, Cassandra's House of Clowns, and Sam Hain's Trail of Torment.
2330 CR 138
(972) 428.9653
Ham Orchards
Peaches are the fruit that started it all at Ham Orchards.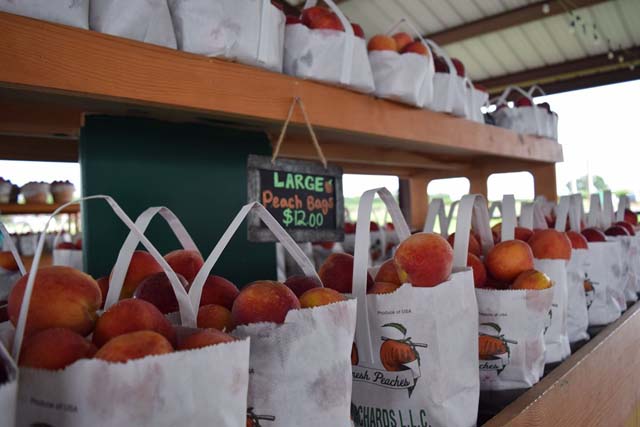 Visit them from mid-May to mid-August to purchase a wide variety of goodies, such as produce, jams, fudge, fresh baked goods, and strawberry and peach ice cream. You can also enjoy peach BBQ from Eddie Deen.
11939 CR 309
(972) 524.2028
No. 1 British Flying Training School
The museum commemorates the more than 2,200 Royal Air Force and U.S. Army Air Corps cadets who trained in Terrell at the No. 1 British Flying Training School during WWII.
211 Silent Wings Blvd
(972) 551.1122
Heritage Museum
Terrell Heritage Museum collects, catalogs and displays artifacts from the rich history of Terrell. The Museum also maintains archives and a large photograph collection available to researchers.
207 N Frances St
(972) 524.6082
Historic Downtown Terrell
Downtown Terrell is a vibrant turn-of-­the-century Historic District that retains the charm of yesteryear with vintage lighting, wide brick sidewalks and updated historic buildings. Unique storefronts, featuring great architectural details, have been repurposed for retail, restaurants, offices, lofts, museums and specialty services.
Murals
In the downtown area you will find spectacular hand-painted murals that range from classic movie posters, a vintage biplane, antique 1899 automobile, fire engines, the Texas flag and the circus coming to town decorate building walls, providing a visual snapshot of Terrell's rich history. As you make your way from one shop to the next, notice the historic buildings and murals mapped out along the way on the Wayfinding Kiosks.
Buc-ee's
Terrell is home to the first Buc-ee's that was built in North Texas. The 62,000 square foot store features 84 gas pumps, the famous Beaver Nuggets, and clean restrooms. So whether you need to stop for a bathroom break, lunch or to do some gift buying, Buc-ee's has you covered.
506 W I-20
(979) 238-6390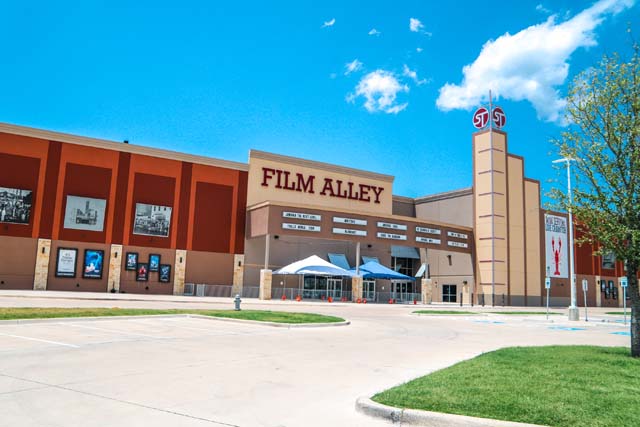 Film Alley
Film Alley Terrell is your entertainment destination. Enjoy a game of bowling, fun in the arcade, dinner from their scratch kitchen, or the latest box office movies in a full-service theater with luxurious reclining seats.
750 American Way
(469) 899.2802
The Scuba Ranch
A 22-acre spring-fed lake that has one of the most beautiful, natural habitats seen in a fresh water Texas Lake. Underwater attractions and wildlife are awaiting your exploration!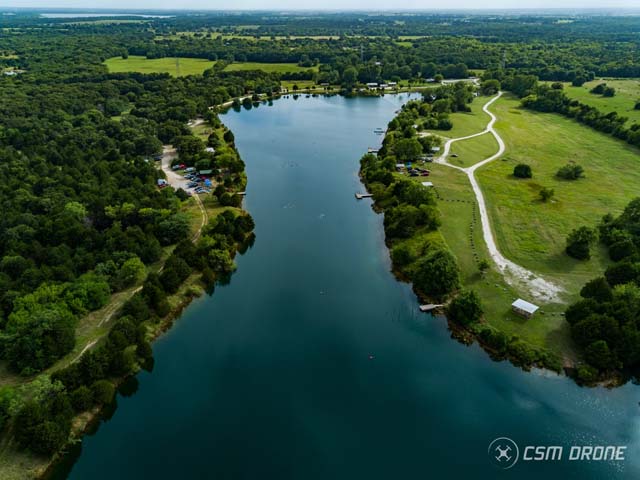 Also home to the "largest freshwater shark in North America," Sisco the Shark.
8131 County Road 346
(940) 765.DIVE (3483)
Lake Country Jubilee
The Lake Country Jubilee features the greatest groups in gospel music with performances scheduled throughout the year. Visit their website for schedule and ticket information.
Jamie Foxx Performing Arts Center
400 Poetry Rd
(214) 320.5949
E! Terrell Entertainment Series
Featuring an eclectic mix of musicians, state-productions and entertainers, the E! Terrell Entertainment Series always fill the Performing Arts Center with a great performance. Tickets are purchased as a yearly subscription, but individual show tickets are sometimes available. Visit their website for more information.
Jamie Foxx Performing Arts Center
400 Poetry Rd
(972) 563.5793
Silver Saloon
Boot scoot and catch live country music performances from big name Texas performers almost every weekend of the year at this bar and barbecue restaurant.
1708 TX-34
(972) 524.7111
---
---