---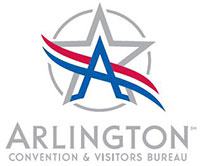 Things to Do in Arlington
Centrally located between Fort Worth and Dallas, Arlington has fun for everyone in the family all bundled into one city. From cheering on your favorite team and adrenaline thrills on rollercoasters, to unique eats and museum finds, you have all you need for the perfect vacation. You'll find a world of wonderful around every corner.
---
Root for the Home Team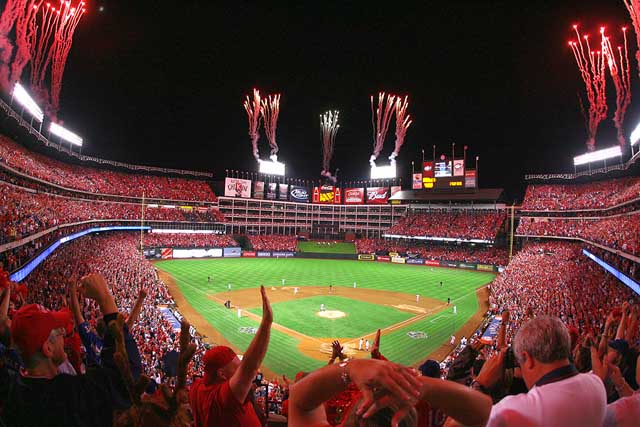 Home to the Dallas Cowboys, the Texas Rangers and the largest esports stadium in North America, Arlington is a hub for sports of every variety. Don't miss the chance to head to the retro Globe Life Park in Arlington to see the Texas Rangers play their last season in the iconic baseball facility before Globe Life Field opens in 2020. The MLB regular season starts at the beginning of April and ends in the fall. It's not just peanuts and cracker jacks here – the chefs at Globe Life Park have some creative concoctions you need to try. The Fowl Pole, a colossal two-pound chicken tender served with waffle fries, is a snack for the whole family. For the ultimate American fare, try The RWB (Red, White & Blue) Dog, carefully lined with Glorious Gherkins relish in Texas Rangers Red, diced onions and blue Texas Chili.
Catch a Dallas Cowboys game in fall and early winter at the cutting-edge AT&T Stadium. Watch "America's Team" take on the best teams in the NFL on the field or on the largest, suspended HD video board on the planet. You'll feel the energy as you cheer alongside 100,000 fans in this world-class stadium. Home to more than football, AT&T Stadium also houses incredible work from artists around the globe. Enjoy the striking pieces throughout the stadium during a guided art tour.
If your appetite for sports is less traditional, head over to the Esports Stadium Arlington for 100,000 square feet of gaming. The cutting-edge custom LED setups are perfect for watching national and international professional gamers go head to head. With weekly meet-ups, tournaments and other events, the Esports Stadium Arlington is the hotspot for the Texas gaming community.
Even if you're in town when the Dallas Cowboys and Texas Rangers aren't playing, you can still stop by AT&T Stadium or Globe Life Park for a top-notch tour. Learn the in's and out's of your favorite teams and browse the gift shops to stock up on gear for next season.
---
Get Some Thrills and Spills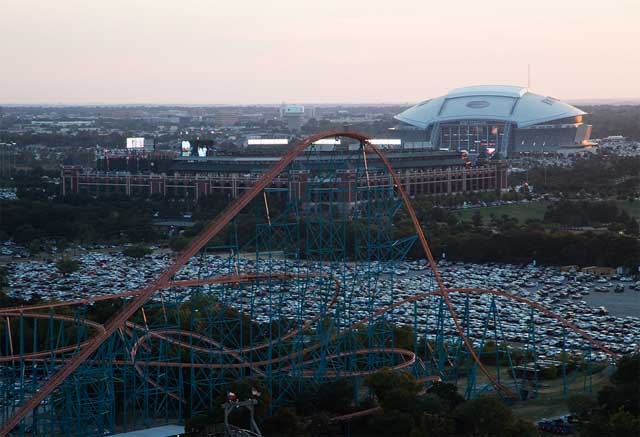 Adrenaline-pumping thrills and a torrent of family-friendly fun can be found at Six Flags Over Texas, one of Arlington's top attractions. Experience the pulse-pounding loops and twists of Batman: The Ride, and revel in the sensation of speed on The New Texas Giant, the world's tallest hybrid roller coaster that combines classic wooden architecture with high-tech steel engineering. Not for the faint of heart, the latest addition, El Diablo, is the tallest looping coaster at seven-stories tall. These are just three of more than a dozen thrill rides at Six Flags, but this massive Arlington theme park has much more to offer.
Get soaked as you plunge into the cool waters at AQUAMAN Splashdown, or enjoy a scenic view of the Arlington area as the Gunslinger lifts you high into the sky. Both of these are among the many family rides at Six Flags, meaning this amusement park is a fun destination for the young and the young at heart. When you're not riding the rides, catch a show, browse the souvenir and gift shops, or get a bite to eat at one of the more than 30 eateries.
After you're done riding coasters, ride the waves at Six Flags Hurricane Harbor. Conveniently located on the other side of I-30 from Six Flags Over Texas, this water theme park has a wide variety of aquatic rides ranging from heart-pounding to relaxing. Dare to take on the 72-foot freefall of Der Stuka or the Black Hole, which puts you totally in the dark as you slide down unseen twists and turns. If you're looking to take it easy, float down the Lazy River or hang out in the one-million-gallon Suntan Lagoon. Regardless of the kind of adventure you're seeking, you'll find it in Arlington.
---
Stroll Through Arlington's Museums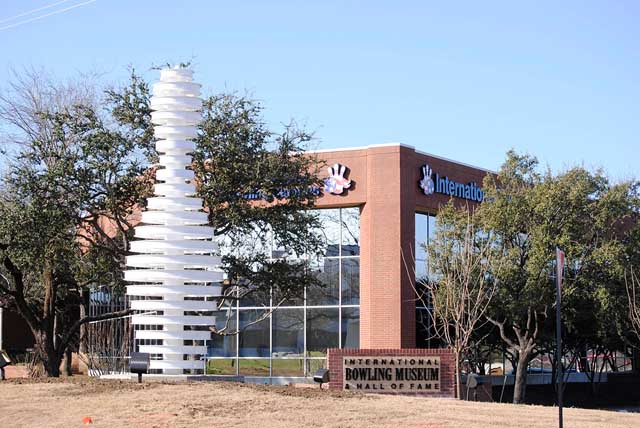 With professional sports teams and rollercoasters, Arlington is full of adrenaline, but there's even more to discover. For the bowling enthusiast to the complete newbie, Arlington's one-of-a-kind International Bowling Museum & Hall of Fame will keep the strikes and good times rolling. Explore the roots of the game and its champions before challenging your friends to one of the mini bowling lanes.
If fine arts are more your fancy, pay a visit to the Arlington Museum of Art. As a non-collecting museum, there's always something new to see when you walk through the four galleries. Past showcases have included pieces by Andy Warhol and Jackson Pollock, and the 2019 summer exhibit will feature Keith Haring. For the street art lover or the Instagram opportunist, Arlington has its fair share of outdoor art. Scattered throughout Arlington, murals can be found outside the Arlington Museum of Art, in Downtown Arlington in the Urban Union development and outside of Babe's Chicken Dinner House.
For a bit history and scandal, take a step back in time with a tour at Top O' Hill Terrace. Once a hotspot for illegal gambling in the roaring 1920s, this historic building known as "Vegas before Vegas" was frequented by gamblers and gangsters. During your guided tour, see the tea room that served as a cover for the underground casino, complete with tunnels for a quick escape to evade law enforcement.
---
Wine and Dine
If mouthwatering eats, sweet treats and unique brews are your thing, Arlington has all you need and more. Head over to Texas Live! to have your fill of burgers, barbeque and drinks before, after or even during a game (their 100-foot LED HD screen always has the perfect view). At the crossroads of Downtown Arlington and the Entertainment District, Urban Union offers a mixed-use development of converted industrial buildings including locally owned, operated and brewed Legal Draft Beer Company, delicious treats from the Food Network featured Sugar Bee Sweets Bakery and rustic bar and restaurant The Tipsy Oak. For some more craft beers and unique flavors, visit Arlington's first local brewery Division Brewing.
For those foodie fans, drop by one (or all) of the Arlington restaurants featured on TV. Carbs don't count at J. Gilligans! Try their signature dish, Irish Nachos, for ooey-gooey cheesy goodness topped with bacon, chives, tomatoes and jalapenos over sliced, fried then oven baked potatoes. If coastal flavors are more your taste, we have you covered. Stop by Prince Lebanese Grill for thyme pie or get the Prince Lebanese Special to share with the family. Add Jamaica Gates Caribbean Cuisine to your itinerary where you can enjoy the Caribbean Island Buffet or be adventurous and try the goat soup. Check out the rest of the As Seen On TV list and you'll find that Arlington is a world of wonderful with every bite!
---
Catch a Show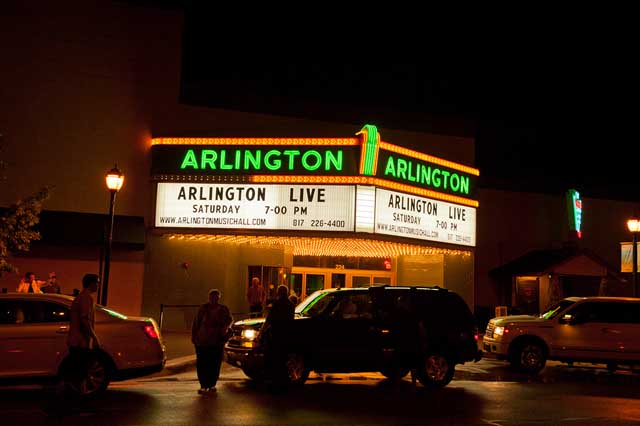 Arlington is noted for its high-octane fun, but don't let that fool you; this city has all types of entertainment. Listen to the soaring sounds of harmonizing violins and cellos at a performance by Symphony Arlington. Concerts are held at the historic and recently renovated Arlington Music Hall from October through May, and you can purchase tickets on the symphony's website. Arlington Music Hall hosts a variety of music and performances from jazz to classic country artists like Wynonna Judd, Loretta Lynn and Willie Nelson. This downtown staple also hosts the Texas Regional Radio Music Awards Show, a weekend event overflowing with Texas talent. If you prefer more contemporary music, catch a concert at the Levitt Pavilion. This outdoor stage hosts more than 50 free concerts from a wide variety of performers – including Grammy Award winners and nominees – throughout the year.
Are you obsessed with the art of stagecraft? Look no further than Theatre Arlington, a top-class theater company that has been producing shows for more than 40 years. Throughout its nearly year-long season that starts in September and ends in August, you can catch a dramatic play, hilarious comedy, or listen to catchy tunes of a Broadway musical at the intimate venue downtown. Check out Theatre Arlington's website for a full schedule and to purchase tickets.
---
Shop Til You Drop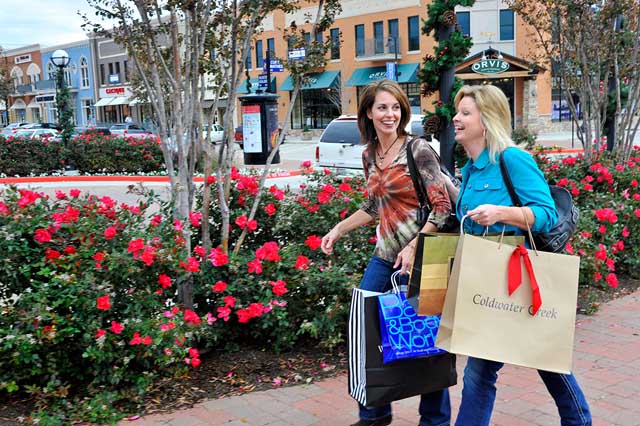 A little (or a lot of) retail therapy never hurt! Along with the screaming sports fans and the rumbling roller coasters, Arlington has more than its fair share of upscale shopping centers to explore. Lincoln Square Shopping Center, a large retail and dining sprawl centered in the heart of the Arlington Entertainment District. Browse big-name stores like The Gap and Bed Bath & Beyond before savoring a tasty meal at Studio Movie Grill, TGI Fridays, Lupe's Tex Mex Grill, or one of the other eateries in the area.
There's more shopping to be had at Arlington Highlands, another outdoor retail center with an abundance of stores, restaurants, and entertainment venues like the Arlington Improv Comedy Club, a movie theater, and a Dave & Buster's. If you still haven't had your fill, visit The Parks Mall at Arlington, one of the top shopping destinations in the entire Dallas and Fort Worth area. Shop your way through the more than 180 stores and sample the cuisine served at the 25 on-site restaurants before playing a friendly round at the bowling alley or gliding on the NHL-sized ice skating rink known as Ice at the Parks.
---
Get Outdoors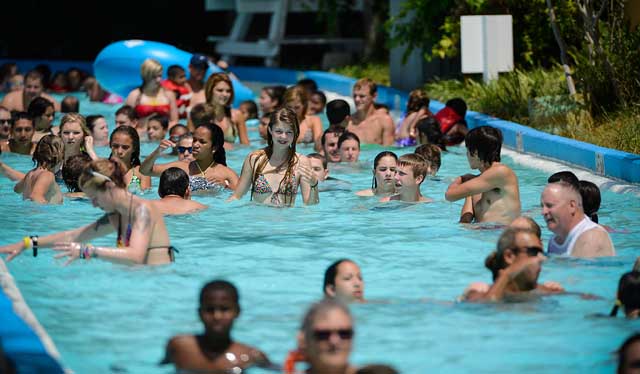 Although Arlington is a top getaway for sports fans and foodies, you don't have to go far to get some fresh air. Hike a trail, lay out a picnic and spend some time in the great outdoors. With over 90 beautiful parks to soak up the sun, Arlington has almost everything from cement running and biking trails and playgrounds to public swimming pools and golf courses. The city's top outdoor attraction may be River Legacy Park, a wooded 1,300-acre natural area nestled along the banks of Trinity River. Kayak, run, bike, or hike along 10 miles of cross-country trails that wind through dense forests and above the river, where scenic views abound. Study nature, go bird watching, and bring your camera to the park, which is home to 400 species of wildlife and nearly 200 types of birds.
To add a splash to your day, head to the nearly 2,000-acre Lake Arlington. Take in Arlington's North Texas beauty, especially if you enjoy boating or fishing. Richard Simpson Park and Bowman Springs Park have fishing piers and public boat ramps, making them the only two parks in Arlington that provide recreational access to Lake Arlington.
All of this just scratches the surface of all the fun things to explore in Arlington. Visit the Arlington Convention & Visitors Bureau website to discover every adventure that makes Arlington a World of Wonderful.
---
---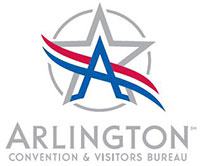 Arlington, Texas
1905 East Randol Mill Road
Arlington, TX 76011
1-800-342-4305
www.arlington.org