---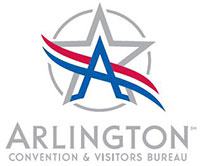 Things to Do in Arlington
Join nearly 100,000 fans as you cheer on the Dallas Cowboys, soar through tight turns and gravity-defying loops at Six Flags Over Texas, or revel in the natural beauty of scenic Lake Arlington. Travel to Arlington, Texas, and these kinds of adventures will be right at your fingertips. Arlington is a large town nestled within the Dallas and Fort Worth area that is an all-in-one vacation destination in its own right. Besides the professional sports teams and amusement parks, Arlington has upscale shopping centers to browse, fascinating museums and cultural attractions to experience, and a stunning array of parks to explore. Read on to discover the multitude of fantastic things to do in Arlington so you don't miss out when you visit the American Dream City.
---
Root for the Home Team
With its two world-class sports teams and top-flight stadiums, it's safe to say Arlington is the place to be if you're a sports fan. In the fall and early winter, watch the Dallas Cowboys take on the best teams in the NFL at the monumental AT&T Stadium. Not only will you be watching one of football's storied teams in action, but you'll be in a stadium often hailed as the greatest in the world. Watch the game as it unfolds, then see replays and other eye-catching presentations on the largest HD quality video board on the planet.
If the sound of a ball cracking off a wooden bat combined with the smell of peanuts and cracker jacks is more your thing, you're in for a treat. Head to the retro Globe Life Park in Arlington to see the Texas Rangers, a pennant-winning baseball club that some of the game's top players have played for, including Nolan Ryan, Alex Rodriguez, and Rafael Palmeiro. The MLB regular season starts at the beginning of April and ends in the fall, giving you plenty of chances to catch a game while you're in town.
Should you find yourself in Arlington when the Dallas Cowboys and Texas Rangers aren't playing, you can still indulge your inner sports geek by going on a tour at either the AT&T Stadium or Globe Life Park. Not only is this a great way to get to know each club, you can stop by the team shop to get the gear you've been pining for.
---
Ride the Rides at Six Flags Over Texas
Adrenaline-pumping thrills and a torrent of family-friendly fun can be found at Six Flags Over Texas, one of Arlington's top attractions. Experience the pulse-pounding loops and twists of Batman: The Ride, and revel in the sensation of speed on The New Texas Giant, the world's tallest hybrid roller coaster that combines classic wooden architecture with high-tech steel engineering. These are just two of more than a dozen thrill rides at Six Flags, but this massive Arlington amusement park has much more to offer.
Get soaked as you plunge into the cool waters at AQUAMAN Splashdown, or enjoy a scenic view of the Arlington area as the Gunslinger lifts you high into the sky. Both of these are among the many family rides at Six Flags, meaning this amusement park is a fun destination for the young and the young at heart. When you're not riding the rides, browse the souvenir and gift shops, or get a bite to eat at one of the more than 30 eateries serving up everything from pretzels and ice cream to pizza and stir fry.
Speaking of getting soaked, there's another theme park in Arlington that you can't miss if you're here in the summer. Six Flags Hurricane Harbor, located on the other side of I-30 from Six Flags Over Texas, has a wide variety of aquatic rides ranging from heart-pounding to relaxing. For some thrills to go with your spills, take on the 72-foot freefall of Der Stuka or the Black Hole, which puts you totally in the dark as you slide down unseen twists and turns. If you're looking to take it easy, float down the Lazy River or hang out in the one-million-gallon Suntan Lagoon. Regardless of the kind of adventure you're seeking, you'll find it in Arlington.
---
Browse Arlington's Museums
Although Arlington's professional sports teams and exciting amusement parks set it apart, that belies the fact that there's quite a lot more to see and do. Start at one of Arlington's one-of-a-kind museums, like the International Bowling Museum & Hall of Fame. Discover the ancient roots of the game and marvel at its most notable champions before taking on your friends on one of the mini bowling lanes. Then take a step back into Arlington's wild past on a guided tour of Top O' Hill Terrace (today known as Arlington Baptist College), a historic casino, restaurant, and brothel popular in the roaring 1920's. For a bit more history, check out the Historic Felder House, a two-story home built in 1914 that displays exhibits related to Arlington's storied past.
Make sure to set some time aside to pay a visit to the Arlington Museum of Art. Walk through the four galleries to see paintings, prints, illustrations, and sculptures from world-renowned artists that make up the museum's rotating exhibits. Past showcases have included works by artists such as Andy Warhol and Jackson Pollock, as well as prints related to the Louisiana Purchase and Manifest Destiny, and pieces representing nativity scenes. As a non-collecting museum, there's always something new to see at the Arlington Museum of Art.
---
Catch a World-Class Show
Arlington is noted for its high-octane fun, but don't let that fool you; this town has all types of entertainment. Listen to the soaring sounds of harmonizing violins and cellos at a performance by Symphony Arlington. Timeless masterpieces are performed by first-rate musicians, including solo pianists and cellists from around the world. Concerts are held at the historic Arlington Music Hall from October through May, and you can purchase tickets on the symphony's website. If you prefer more contemporary music, catch a concert at the Levitt Pavilion. This outdoor stage hosts more than 50 free concerts from a wide variety of performers – including Grammy Award winners and nominees – throughout the year.
Are you obsessed with the art of stagecraft? Look no further than Theatre Arlington, a top-class theater company that has been producing shows for more than 40 years. Throughout its nearly year-long season that starts in September and ends in August, you can catch a dramatic play, hilarious comedy, or listen to catchy tunes of a Broadway musical. These shows are held at Theatre Arlington's intimate 199-seat venue within the downtown area. Want to catch a show? Check out Theatre Arlington's website for a full schedule and to purchase tickets.
---
Go Shopping!
Along with the screaming sports fans and the rumbling roller coasters, Arlington has more than its fair share of upscale shopping centers to explore. Start your retail romp at Lincoln Square Shopping Center, a large retail and dining sprawl centered in the heart of the Arlington Entertainment District. Browse big-name stores like SteinMart and The Gap before savoring a tasty meal at Sherlock's Baker Street Pub & Grill, TGI Fridays, Lupe's Tex Mex Grill, or one of the other eateries in the area.
There's more shopping to be had at Arlington Highlands, another outdoor retail center with an abundance of stores, restaurants, and entertainment venues like the Arlington Improv Comedy Club, a movie theater, and a Dave & Buster's. If (somehow) all of this isn't enough for you, then pay a visit to The Parks Mall at Arlington, one of the top shopping destinations in the entire Dallas and Fort Worth area. Shop your way through the more than 180 stores and sample the cuisine served at the 25 on-site restaurants before playing a friendly round at the bowling alley or gliding on the NHL-sized ice skating rink known as Ice at the Parks.
With its three major shopping centers, it goes without saying that Arlington is the place to be if you're looking to indulge in some retail therapy.
---
Get Outdoors
Although Arlington is a top getaway for sports fans and shoppers, you don't have to go far to escape to the great outdoors. There are more than 90 parks in Arlington that have everything from cement running and biking trails and playgrounds to public swimming pools and golf courses. Yet the city's top outdoor attraction may be River Legacy Park, a wooded 1,031-acre natural area nestled along the banks of Trinity River. Run, bike, or hike along 10 miles of cross country trails that wind through dense forests and above the river, where scenic views abound. Study nature, go bird watching, and bring your camera to the park, which is home to 400 species of wildlife and nearly 200 types of birds.
The nearly 2,000 acre Lake Arlington is another great place to enjoy Arlington's North Texas beauty, particularly if you enjoy boating or fishing. A plethora of largemouth bass and channel catfish reside in the lake, and there are still plenty of white bass and crappie to catch. Richard Simpson Park and Bowman Springs Park have fishing piers and public boat ramps, making them the only two parks in Arlington that provide recreational access to Lake Arlington.
All of this just scratches the surface of all the fun things to do in Arlington. Visit the city's website to see what other adventures await you here.
---
---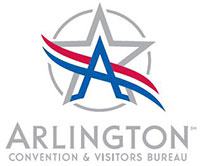 Arlington, Texas
1905 East Randol Mill Road
Arlington, TX 76011
1-800-342-4305
www.arlington.org