---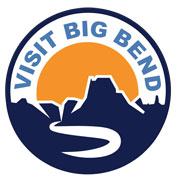 Things to Do in Big Bend and Brewster County
Hike a rugged mountain trail, ride on horseback through a wide-open desert valley, kayak on the waters of the Rio Grande, or play a round of golf on a world-class golf course. These are just a few of the things to do in Big Bend and Brewster County, a true Texas treasure full of breathtaking scenery and all the adventure you can handle. The Big Bend region is enormous, and as such there are plenty of ways to enjoy your time here. Here are a few things you can include in your next adventure to Big Bend.
---
Explore Hundreds of Miles of Trails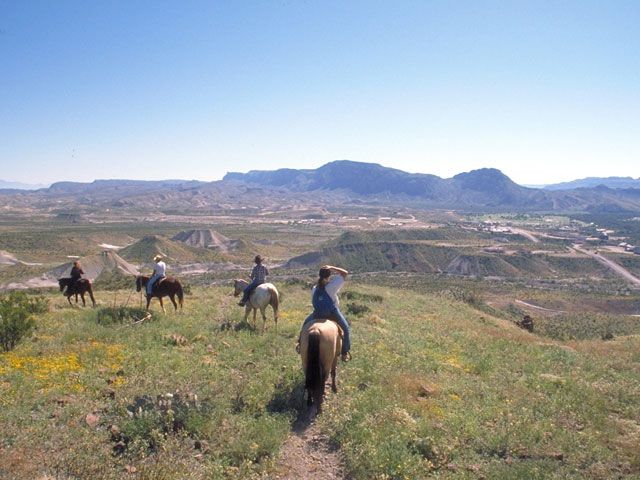 The Big Bend region's stunning mountains, canyons, and cactus-covered valleys are a spectacular sight. Although there are many ways to take it all in, one of the best things you can do to experience all of Big Bend's scenic beauty is by exploring its hundreds of miles of hiking, biking, and equestrian trails. Grab your pack and head to Big Bend National Park for its 150 miles of trails, including everything from short walks in breathtaking river-eroded canyons to challenging hikes to mountain peaks. These paths take you to iconic locales such as Emory Peak, Santa Elena Canyon, and to the banks of the Rio Grande.
Big Bend Ranch State Park has even more trails (238 miles, to be exact) that you can use to explore the dramatic West Texas scenery. Both natural areas provide trail maps so you can embark on your own desert adventure, or you can arrange a guided tour of this captivating terrain. If you choose the guided option, you'll enjoy a tour of Big Bend from someone who is knowledgeable about the local history, terrain, and wildlife, helping you get the most out of your time here. Regardless of where you go, you're guaranteed a fantastic experience. Just don't forget your water.
---
Paddle the Rio Grande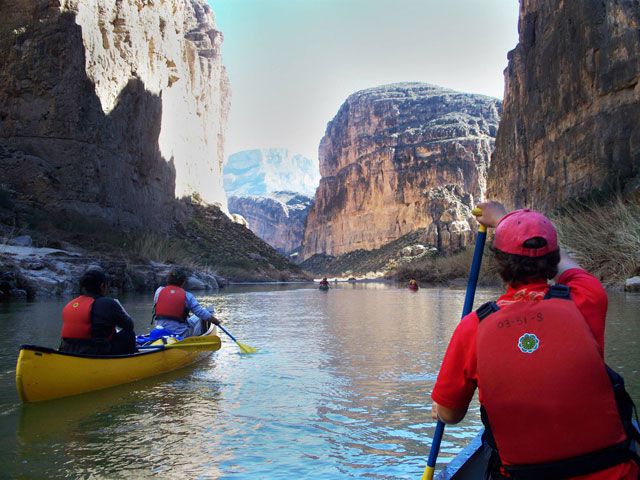 Glance at a photo of anywhere in the Big Bend region and kayaking or canoeing would probably be the last thing on your mind. Yet these two activities are among the top things to do in the area thanks to the slow-flowing waters of the Rio Grande. That's right; you can paddle along a major international border! And what a trip it is. Traverse the river and you'll pass through magnificent canyons and valleys surrounded by mountains, views that you won't get anywhere else in Texas. The Big Bend region includes roughly 250 miles of the Rio Grande, providing plenty of territory for any kind of kayaking and canoeing adventure you want. If you're looking to spend just a few hours on the water, simply rent a kayak and head to one of the river access points.
For longer excursions, including multi-day trips, check out providers such as Big Bend River Tours or Desert Sports.
---
Play a Round at Black Jack's Crossing Golf Course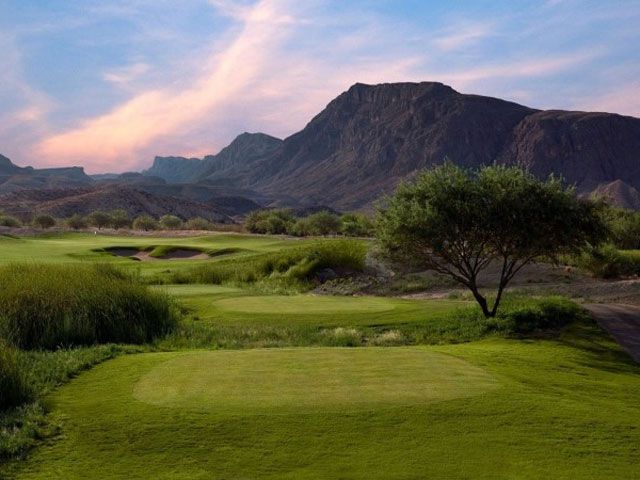 Place your ball on the tee, set your feet, and try to not get distracted when you look towards your target: a lush fairway set at the bottom of a majestic desert mountain. If your eye does wander, we don't blame you. The jaw-dropping views are part of the reason why you should play a round at Black Jack's Crossing Golf Course, which is widely regarded as one of the best golf courses in Texas. The 18-hole course is the centerpiece of Lajitas Golf Resort, an upscale resort nestled near the flowing Rio Grande about 12 miles southwest of Terlingua. So, what's it like to play? Verdant fairways with sand and water traps will test your accuracy, while the tight and fast greens make finishing each hole something to feel good about.
Not like you need any help with that. After all, you're in Big Bend Country.
---
Embark on a Scenic Drive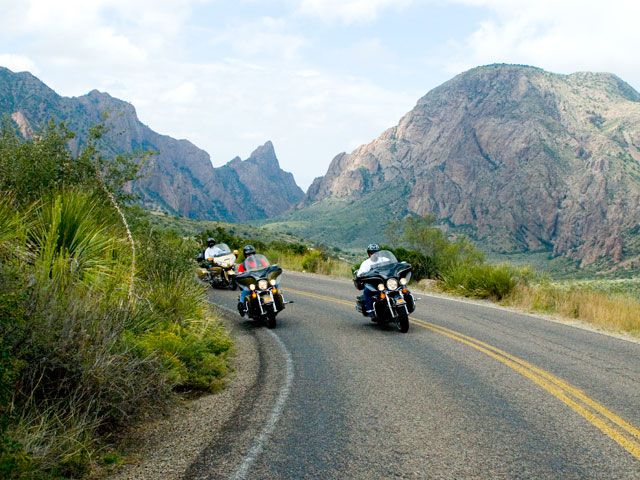 If you love to drive, then you owe yourself a trip to the Big Bend region. The winding highways take you through the mountains, providing captivating views along the way. Thanks to the nearly non-existent traffic, this is also one of the best places in Texas to ride a motorcycle. No wonder the area hosts two major riding events each year. Start your scenic driving in Big Bend with a trip on the Ross Maxwell Scenic Drive, a curvy road that passes Emory Peak and Santa Elena Canyon. Basin Junctio, on the other hand, is a six-mile-long route that climbs up to Chisos Basin, providing a fascinating look at the transition from dry desert to cooler mountain climes. Regardless of the road you choose, you'll probably enjoy plenty of breathtaking views.
---
Go Birding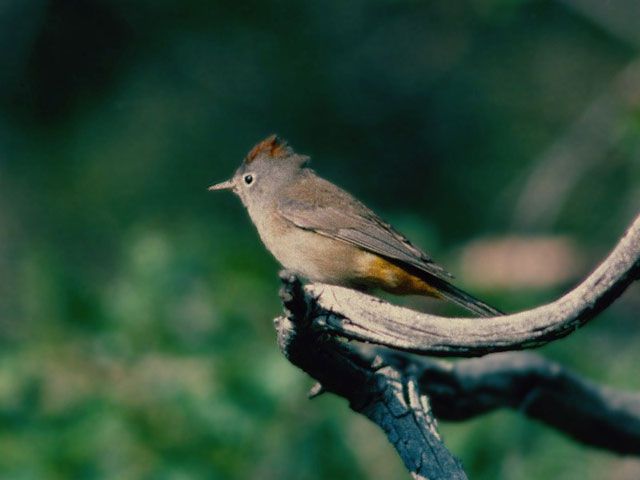 Big Bend National Park's diverse eco-system of desert valleys, rivers, canyons, and mountains accommodate a stunning array of wildlife, including hundreds of species of birds. Throughout the year, more than 450 varieties of birds can be spotted in the park, making it one of the best places to go birding in Texas. Species like the Colima warbler, varied bunting, and Lucifer hummingbird are rare in the United States, yet they can be found in Big Bend. There are numerous places you'll have a great chance to see unusual birds, such as Santa Elena Canyon, the Chisos Mountains, and Terlingua Abajo. Yet no matter where you go, you'll probably encounter a bird you just won't see anywhere else. All you need to do is keep your eyes open.
---
Visit Boquillas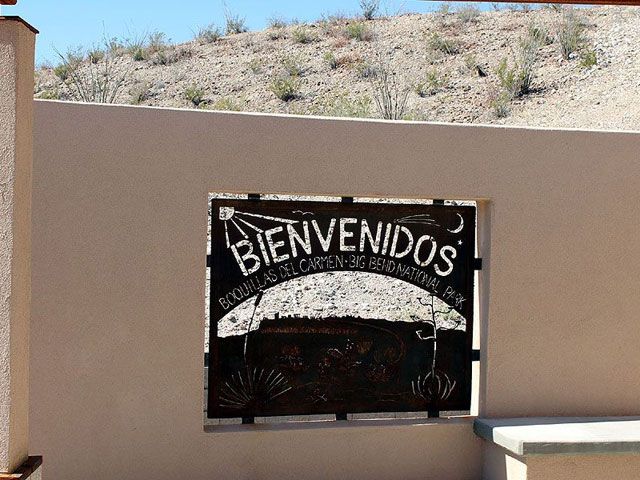 A journey to the small Mexican village of Boquillas is unlike anything else you can do in Big Bend. First, cross the Rio Grande on a small row boat (while you're serenaded by a local singer), then climb on to the back of a burro and ride one mile into town. Once you arrive, browse the stands of locally made handcrafts like wire sculptures and embroidered textiles. Then head to Jose Falcon's Restaurant & Bar (one of two restaurants in town) for homemade tortillas, ice cold beer, and a deck with an unbeatable view of the Rio Grande. Sit back, relax, and enjoy the gorgeous landscapes and the tranquility of this rural village.

If you want to visit Boquillas, make sure to bring a valid passport. You can cross the border at the Boquillas Border Crossing station, located on the eastern side of Big Bend National Park.
---
---