---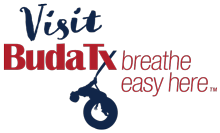 Buda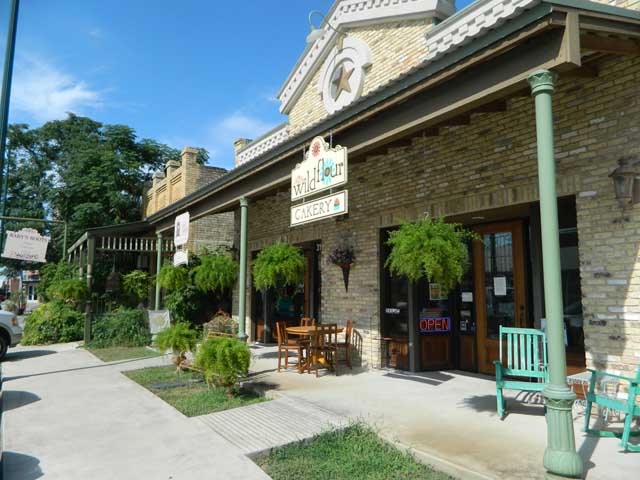 As Austin continues to be one of the fastest-growing cities in the country, more people are discovering Buda, the lovely, close-knit community just minutes south of the state capital. Buda is known as the "Outdoor Capital of Texas" thanks to its acres of parkland that offer visitors a picturesque place to get away and enjoy nature. Yet this Hill Country gem also has great shopping, dining, entertainment, and events that can be enjoyed without venturing far from Austin.
Like many Texas towns, Buda (first known as "Du Pre") took off with the arrival of the railroad. Unlike most places, a woman was the driving force in putting Buda on the map. Mrs. Cornelia Trimble platted the town on land she owned in the spring of 1881, with the foresight to plan for a rail depot that would eventually bring a post office, new businesses, and more residents. In 1887, the new settlement had to change its name because another town was already called Du Pre. Legend has it that its new name derived from the Spanish word viuda, or "widow," a reference to two widows who worked as cooks in a local hotel.
The echoes of those early years can still be felt at many places around the city. Several 19th-century buildings still stand in historic downtown Buda, like the antiquer's heaven 1898 Buda Mercantile. Nostalgia is a big part of the experience at the Buda Soda Fountain, with its antique apothecary, marble countertops, and old-time candy. Inside the Historic Stagecoach Park lie two landmarks: the McElroy-Severn Stagecoach House and Onion Creek Post Office, which recall postal and coach services of the 1800's.
Modern-day Buda is busy creating its own persona. Tourists around the country have long-since come to know it as the home of the famous Wiener Dog Races during the Buda Country Fair in April. In addition to the dachshund races, this unique event also includes a best-dressed dog competition, cook-offs and bake-offs, and plenty of live music. The Buda Trail of Lights in December is another big draw for holiday revelers.
Visit Buda to eat some delicious barbecue, relax in a scenic city park, or stroll through the captivating downtown area. Pretty soon, you'll discover that Buda is the type of place where you can kick back and breathe easy.
---
---