---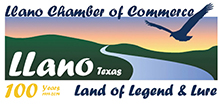 Attractions in The City of Llano
Llano the "Deer Capital of Texas" and so much more! it also offers plenty of scenic beauty, several ways to enjoy the outdoors, live music, equestrian events, and tasty food.
There are many attractions in Llano that should be added to your Texas travel bucket list. Enchanted Rock State Natural Area is within 25-minutes of Llano, making it a great launch pad for exploring this part of the state.
This is a great destination to make those quintessential small-town memories like watching a movie in the historic LanTex Theater downtown and enjoying a Texas barbecue feast on butcher paper.
In Llano, you can tour a historic courthouse, attend rodeos and bull rides at the Llano Events Center, and much more. Check out the list of top attractions in Llano below and start planning your next vacation to this charming destination in the Real Texas Hill Country.
---
The Badu House
Enjoy a six-course meal finely prepared by the chefs at Badu House, one of the top-ranked restaurants in Llano that serves up specials like pork belly with Guinness and almond mousseline. Badu House also hosts live music and offers guest accommodations that include breakfast. While you're here, take note of the historic building built in 1891 using Llanite, a granite found only in Llano County.
601 Bessemer Avenue
Llano TX 78643
(325) 247-2238
---
Cooper's Old Time Pit Barbecue
Eating at Cooper's Old Time Pit Barbecue in Llano is like a rite of passage for Texans. You'll walk up to the huge grills and pick your slab of meat — pork chops as thick as your counter top, tender ribs, juicy steaks, or the specialty cabrito — then head in to add your sides like beans and cole slaw. Cooper's has been featured in Martha Stewart Living, The New York Times, was named a Top 10 Western Meals to Eat by True West Magazine, Top 10 Barbecue Must-Eats by Everyday with Rachel Ray, and No. 1 Best BBQ by the readers of Ride Texas.
604 West Young Street
Llano, TX 78643
(325) 247-5713
---
Dabbs RailRoad Hotel and B&B on the Llano River
Sleep in the same hotel where Bonnie and Clyde stayed alongside an array of characters like miners, gold and silver prospectors, bank and train robbers, lawmen, and outlaws. The Dabbs RailRoad Hotel and B&B was built in 1907 as a stop along the railroad where travelers could hop on a stage coach to head west. The only bed and breakfast in Llano along the Llano River, Dabbs also hosts concerts on the second and fourth Thursday each month.
112 East Burnet Street
Llano, TX 78643
(325) 247-2200
---
Enchanted Rock State Natural Area
Hike to the top of Enchanted Rock, between Llano and Fredericksburg, for one of the best views of the Hill Country. Hiking trails, rock climbing areas, and camp sites abound, providing you plenty of ways to enjoy the park's beauty. Enchanted Rock State Natural Area also hosts special events like star parties, nightscape photography lessons, and guided nature hikes, the likes of which you can find out more about by visiting its website.
16710 Ranch Road 965
Fredericksburg, TX 78624
(830) 685-3636
---
Fuel Coffee House
Relax with a hand-crafted vanilla latte or mocha frappé at Fuel Coffee House, a one-of-a-kind café located in a historic building in downtown Llano.
106 East Main Street
Llano, TX 78643
(325) 247-5272
---
Inks Bridge
Inks Bridge in Llano takes State Highway 16 from one side of the Llano River to the other, designed using a truss system. Pedestrian walkways were added to both sides of the bridge, so now you can take your time walking across this bridge, which you'll want to do because this is a great place to catch a beautiful Texas sunset.
Llano, TX 78643
---
LanTex Theater
Step into old Hollywood glamour at the LanTex Theater in Llano, where you can watch a flick on the big screen with your own tub of buttered popcorn. Built in 1927, the LanTex is one of the few remaining single screen theaters that shows new releases. On the second Saturday of every month, the Heart of Texas Country Music Association's Llano Country Opry performs in this historic Texas theater.
113 West Main
Llano, Texas 78643
(325) 247-4158 x 204
---
Llano County Courthouse
Built in 1893, the Llano County Courthouse is an eye-catching example of Romanesque Revival-style architecture so prevalent at the time. Located in the heart of Llano's downtown square, the courthouse is a recorded Texas Landmark and is listed in the National Register of Historic Places.
832 Ford Street
Llano, TX 78643
---
Llano County Historical Museum
Get a Texas history lesson at the Llano County Historical Museum, where you'll see treasures like a collection of Native American projectile points, antique phonographs, saddles, and cash registers that help tell the story of Llano County. You can visit the museum Wednesday through Saturday in the afternoon.
310 Texas Highway 16
Llano, TX 78643
(325) 247-3026
---
Llano County Red Top Jail
The Llano County "Red Top" Jail served as the town's jail from 1895 to 1982 and is another example of Romanesque Revival-style architecture in Llano. The Friends of the Llano County Red Top Jail are currently working to restore the jail and you can tour the building on Saturdays, during events, and upon request at the Llano Visitor Center. A note to ghost hunters: it's rumored this historic jail is haunted!
400 Oatman Street
Llano, TX 78643
(325) 247-4137
---
Llano Fine Arts Guild & Gallery
Admire fine art by area artists and participate in monthly demonstrations, painting classes, Brush & Bottle Night, Art Camp, and more at the Llano Fine Arts Guild & Gallery.
503 Bessemer Avenue
Llano, TX 78643
(325) 247-4839
---
Llano John L. Kuykendall Event Center & Arena
Watch exciting events like rodeos, bull riding, roping, and concerts at the Llano John L. Kuykendall Event Center & Arena (also known as the Llano Events Center). There's always something going on in this versatile venue with 192 stalls, bucking and roping chutes, concessions, ticket booths, and seating for 1200.
2200 Ranch Road 152
Llano, TX 78643
(325) 248-5937
---
Llano River
Spend a day on the Llano River that runs right through town for fun in the sun that can include swimming, fishing, and kayaking. There are several access points in and around Llano, including the Grenwelge Park Access and Llano River Park Ramp.
Multiple River Access Points
Llano, TX 78643
---
---