---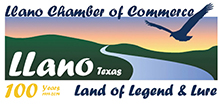 Events in The City of Llano
Llano is a beautiful town in the Real Texas Hill Country with the majestic Llano River running through it. Plan your vacation around one of the many events in Llano for one-of-a-kind experiences that will immerse you in the art, heritage, and nature of the Hill Country.
All year round, visit or participate in the Llano Farmers & Crafters Market every 1st and 3rd Saturday on the courthouse square. You'll find locally grown produce, honey, baked & canned goodies and handcrafted art of every kind. In the spring, celebrate amazing music by watching the annual fiddle contest at Llano Fiddle Fest; enjoy delicious crawfish, golf, and more at the Llano Crawfish Open; tour Llano artists' studios at @LAST Llano Art Studio Tour, connect with nature at the Llano Earth Art Festival; and rummage through all sorts of treasures at the Llano Junk In The Trunk the 4th Saturday of the month March through November.
Throughout the year, the Llano John L. Kuykendall Event Center & Arena hosts several rodeo and equestrian events, and Badu Park is also a popular location for events that overlook the Llano River. The fall is the beginning of hunting season in Texas, and there are several events in Llano during that time including Llano Heritage Weekend that features the Western Trappings on the Llano art show. During the winter, you'll find lots of holiday festivities at Badu Park. Be sure to check out www.visitllanotexas.com in the Events tab, when planning your trip for specific details. Below is a list of annual events in Llano.
March
Llano Earth Art Festival (LEAF)
The Llano Earth Art Festival (LEAF for short) celebrates nature with a variety of creative works. The festival revolves around the Llano River and features the World Rockstacking Championship, fire dancing, live music, workshops, and fun for the entire family.
Ford Street and East Haynie Street
Llano, TX 78643
---
@LAST Llano Art Studio Tour
Head to Llano the final Saturday in March each year for a tour of Llano artists' studios at @LAST Llano Art Studio Tour. Grab your tour map at the Llano Visitor Center or Llano Fine Arts Guild & Gallery and enjoy a day of observing Llano artists at work in art demonstrations followed by the "After Party" with the artists at the Llano Fine Arts Guild.
503 Bessemer Avenue
Llano, TX 78643
---
April

Llano Fiddle Fest
The Llano Fiddle Fest, the first weekend in April, has become legendary across Texas with its open fiddle contest that attracts both players and fiddle music lovers from near and far. This fiddle contest has been one of the most-anticipated events in Llano since 1976 and is a great opportunity to listen to some of the best fiddle players of all ages on one stage.
Llano, TX 78643
---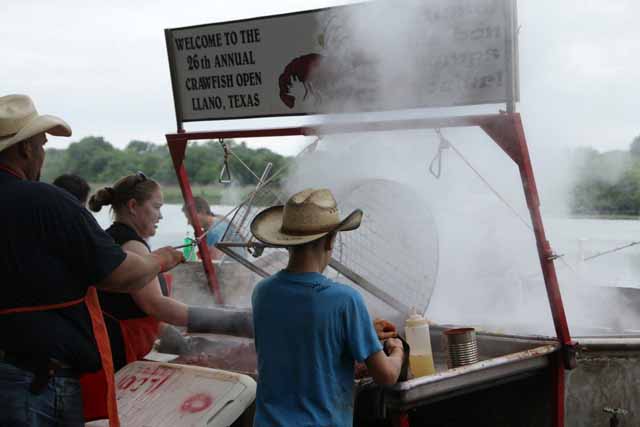 Llano Crawfish Open
On the third weekend each April (Friday and Saturday), the Llano Crawfish Open brings a lot of fun and excitement into this Hill Country town. The event includes a charity golf tournament, arts and crafts, activities for children, team roping, a 5K walk/run, motorcycle fun run, live music, and all the crawfish, barbecue, jambalaya, potatoes, and corn you can eat.
Llano, TX 78643
---
June

Llano Open Pro Rodeo & Parade
Cheer on the cowboys at the annual Llano Open Pro Rodeo & Parade held in the first weekend of June. Competitions like bull riding, bronc bustin', barrel racing, team roping, and mutton bustin' go along with a downtown parade on Saturday morning followed by a barbecue lunch.
2200 Ranch Road 152
Llano, TX 78643
---
July

Llano Rock'n RiverFest
Spend a day on the Llano River the Saturday before the Fourth of July for extreme jet ski races, a barbecue cook-off, a washer-pitching tournament, a pet parade, horseshoe pitching, a bounce house, face painting, and more at the Llano Rock'n RiverFest. Pack your picnic blankets and return to Badu Park on the Fourth of July for a grand fireworks show on the river.
300 Legion Drive
Llano, TX 78643
---
November

Llano Hunter Appreciation
Llano is nicknamed the "Deer Capital of Texas" for good reason and the annual Llano Hunter Appreciation, the first Friday in November, is a day to celebrate the beginning of hunting season in Texas. Stop by the Llano Chamber of Commerce offices for free welcome bags, prizes, hunting guides, food, drinks, and raffles.
100 Train Station Drive
Llano, TX 78643
---
November & December
Starry Starry Nights in Badu Park
Roast marshmallows by the fire, sip hot cocoa, decorate cookies, and meet Santa Claus while you stroll along the Llano River and through the lighted displays at Llano's Starry Starry Nights in Badu Park. The event occurs nightly from Thanksgiving through December 31, and a schedule of Santa's appearances is available on online.
300 Legion Drive
Llano, TX 78643
---
December

Snow Day in Badu Park
Texas may not be the "snowiest" state, but that doesn't stop Llano from hosting Snow Day in Badu Park on the bank of the Llano River the second Saturday each December. Play in a winter wonderland of snow, meet Santa Claus, and revel in all the cheer of the holiday season.
300 Legion Drive
Llano, TX 78643
---
---