---
Things to Do in Shenandoah
Shenandoah's unique shopping centers and convenient location near The Woodlands and Conroe means there are plenty of fun things to do here. Shop your way through a mall featuring stunning Italian-style architecture, enjoy thrilling rides at one of the only waterparks in the Houston area, or rent a kayak and paddle into the middle of a scenic lake. You can do all of this, and so much more, during your stay here. Continue reading to learn more about some of the things to do in Shenandoah.
---
Indulge in Retail Therapy at Portofino Shopping Center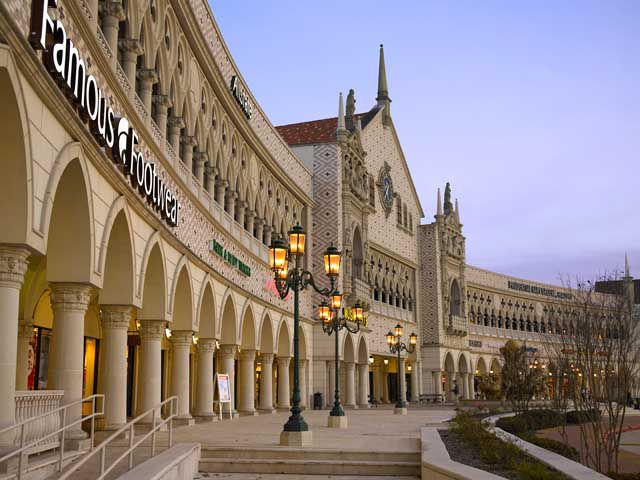 Drive on I-45 to the northern reaches of Houston and you'll spot something unusual: blocks of marble-white walled buildings decked out with Venetian arches and rounded traceries. No, you didn't somehow travel to northern Italy. Instead, you're at the Portofino Shopping Center in Shenandoah, also known as one of the more unique places to go shopping in Houston. While you're browsing one of the dozens of big-time retail stores, such as Sports Authority or Old Navy, you'll encounter ornate Roman-style statues and fountains that make Portofino one of a kind. Once you're done with your retail therapy, get a bite to eat at one of Portofino's restaurants, including everything from Buffalo Wild Wings to Buca di Beppo, a popular Italian eatery. Tasty food, interesting shops, and a unique look make Portofino Shopping Center a tremendous place to indulge while you're in Shenandoah.
---
Cool Off at Wet'n'Wild SplashTown
There's no better way to escape the searing heat of a Texas summer than by floating on a lazy river in an inner tube. If you agree, then you'll find plenty to like about Wet'n'Wild SplashTown, a large waterpark located a few miles south of Shenandoah. The park offers nearly 20 rides and swimming areas where you can play and relax. Several heart-pounding rides, such as the five-story-tall Texas Freefall and the towering Brain Drain, are among the top choices for thrill seekers. In addition, there are family-friendly raft rides like the Big Kahuna and Paradise River, along with a Wild Wave Pool that offers plenty of wave-splashing fun. Along with all the rides, Wet'n'Wild SplashTown hosts dive-in movie nights and free concerts, adding yet another reason to visit. Just don't forget your sunscreen.
---
Play at Main Event Shenandoah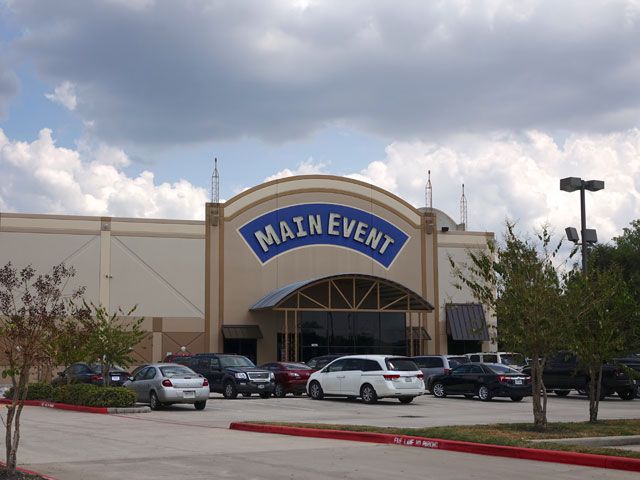 If you're looking for something fun to do for the whole family, it's hard to beat Main Event in Shenandoah. Grab a ball and knock down some pins on one of 28 bowling lanes, each of which features a state-of-the-art scoring system, comfortable lounge seating, and eye-catching laser light shows. Then declare war on your friends in the laser tag arena or play your way through more than 140 arcade games. When you're ready for a break, stop by the full-service bar for a drink and a game of pool. Then follow up all this action with a delicious meal at Main Event's on-site restaurant that serves up a tantalizing selection of appealing appetizers, enticing entrees, and delectable desserts. All of this can be paired up with a wine, beer, or cocktail from the restaurant's varied drink menu. Man Event's combination of enjoyable games and delectable cuisine makes it an all-in-one destination that is a must while you're in Shenandoah.
---
Experience Lake Woodlands
Shenandoah sits on the southern edge of the scenic Texas Piney Woods region, an area home to stunning forests and scenic lakes. Therefore, it's no surprise that the town sits within a few minutes of one of the more popular recreational lakes in North Houston: Lake Woodlands. Rent a kayak at Riva Row Boat House and paddle through a canal, past ducks and herons, to the picturesque lake that is surrounded by high-end homes. Bring your fishing gear and try your luck at North Shore Park or South Shore Park, where you may catch bass or catfish. If all of this isn't enough for you, work up a sweat on the hiking and biking trail that runs along the side of the lake. Whether you're looking for a relaxing afternoon at the lake, or something a bit more active, you'll find all you need at Lake Woodlands.
---
Explore Nature
Lake Woodlands may have plenty to offer, but it's not the only place you can go to spend some time outdoors. In fact, Shenandoah is just a few minutes away from the WG Jones State Forest and the George Mitchell Nature Preserve, two great places to explore if you enjoy hiking and wildlife watching. Stroll along the 10 miles of trails in the George Mitchell Nature Preserve and you may hear the calls of owls from the tree tops, while in WG Jones State Forest you might catch a glimpse of the endangered Red Cockaded Woodpecker. Along with all the hiking, the state forest has two small lakes to fish in, as well as space to go horseback riding. Regardless of where you go, you'll discover just how easy it is to be immersed in the scenic beauty of the Texas Piney Woods.
---
---