---

Things to Do in Shenandoah
Shenandoah's unique shopping centers and convenient location near The Woodlands, Spring and Conroe means there are plenty of fun things to do here. Shop your way through a mall featuring stunning Italian-style architecture, enjoy thrilling rides at one of the only waterparks in the Houston area, or rent a kayak and paddle into the middle of a scenic lake. You can do all of this, and so much more, during your stay here. Continue reading to learn more about some of the things to do in Shenandoah.
Whether you're planning a romantic getaway, a family vacation or a business trip, Shenandoah has lots to offer. Check out our below ideas to get you started.
---
Shopping Anyone?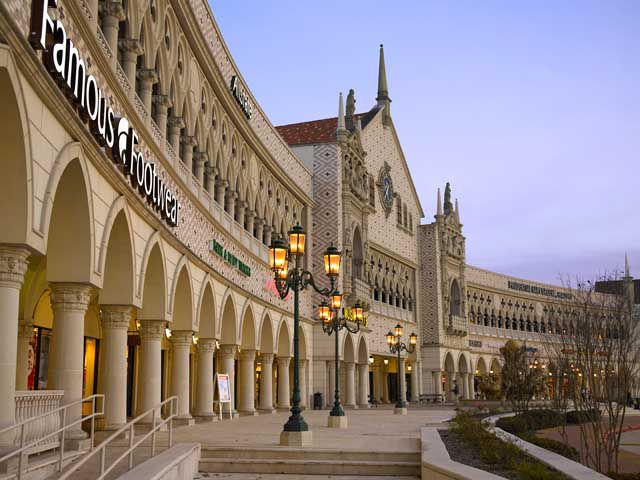 Home to five shopping and retail centers, Shenandoah delivers a great shopping experience, with stores that cater to an incredibly diverse roster of shoppers. With more than 40 stores and restaurants, Portofino Shopping Center continues to provide great shopping options, with its variety of big box stores, discount fashion retailers, and specialty shops. Just down I-45 a bit, one can find both Sam Moon Shopping Center and the brand-new Metropark Square. The Sam Moon Shopping Center also features Bike Lane, one of the area's most respected biking stores, as well as a number of resale shops like Once Upon a Child, Plato's Closet and Style Encore, a variety of discount stores like Sam Moon Trading Co. and Tuesday Morning, along with a number of other specialty shops and service businesses. Metropark Square is planning to make several announcements later this summer about its new tenants, so we'll wait to hear what new shops and restaurants will be coming to our city. In addition, Research Forest Shopping Center and Research Plaza Shopping Center are home to a number of restaurants and shops, including Picket Fences, a long-time local home décor/specialty store renowned for its unique and upscale offerings, and Bike Land, another long-time, area business.
And if that's not enough shopping options for you, we're just a short, one-to-three-mile drive from all the retail options available at The Woodlands Mall, Market Street and Hughes Landing.
---
Dining Options Abound
Currently home to nearly 50 restaurants, Shenandoah has a remarkable breadth of dining options for a city of its size. With everything from incredible Texas barbecue to James Beard nominated restaurants like Killen's Steakhouse, Shenandoah provides visitors not only with a variety of cuisines, but also price points. So, whether you're looking for affordable options to please the kids, need late night options (Denny's and Katz' Deli), or are looking for more upscale offerings for a date night or special occasion, Shenandoah's got you covered. Learn more at VisitShenandoahTx.com.
---
Want to Play and Stay Cool? Shenandoah and surrounding area has lots to offer!
If you're looking for something fun to do for the whole family, it's hard to beat Shenandoah's indoor entertainment options. Longtime home to the Main Event, singles, families and corporate clients alike looking for a fun outing or team-building experience have taken advantage of the Main Events great arcade, bowling and laser tag options, not to mention its great food. New and coming attractions include the AMC Metropark Square 10 with IMAX, the first new AMC Theatres cineplex to open in the greater Houston area in 20 years. It provides movie lovers and cinemaphiles with a truly state-of-the-art movie watching experience with its reclining seats, expanded food and adult beverage options, and superior acoustics and imagery at this complex.
Coming Attractions: Two additional entertainment options include a brand new, 37,000-square-foot Urban Air Adventure & Trampoline Park at the Sam Moon Center (opening in fall 2019) and a new 40,000-square-foot Dave & Buster's (opening late 2019). Urban Air will feature indoor skydiving, an indoor roller coaster, climbing walls, ropes and warrior courses to name just a few of its offerings. Look for more information to come later this summer!
---
Cool Off at Six Flags Hurricane Harbor Splashtown and local splash pads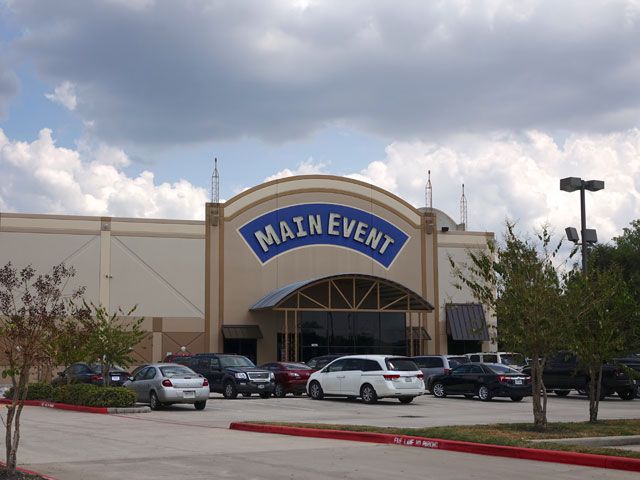 There's no better way to escape the searing heat of a Texas summer than by floating on a lazy river in an inner tube. If you agree, then you'll find plenty to like about Six Flags Hurricane Harbor Splashtown, a large waterpark located just a few miles south of Shenandoah. The park offers nearly 20 rides and swimming areas where you can play and relax. Although there are a number of rides geared to thrill seekers, there are also a number of family-friendly raft rides like the Big Kahuna, Paradise River and Hurricane Bay that offer plenty of wave-splashing fun. Along with all the rides, Hurricane Harbor SplashTown hosts a number of events and concerts, adding yet another reason to visit. Just be sure to pack your sunscreen.
Shenandoah and several other local cities also have city parks with free splash pads, including Conroe, The Woodlands and Spring, and there are several public pools and parks with paid admission. Learn more at the Houston Mom's Blog or MommyPoppins.com website.
---
With its great location and a number of highly-rated hotels, Shenandoah provides visitors to the area with real value, and it is a great place to stay and base a weekend getaway or family vacation.
Catch a concert
Shenandoah and all of its hotels are just a mere one-to-three miles from most of the major attractions in The Woodlands, including one of the top-rated amphitheater/outdoor concert venues in the country, The Cynthia Woods Mitchell Outdoor Pavilion.
Find your adventure outdoor
We're fortunate that we have an urban trail system that shares connectivity with the trail system of The Woodlands, so it's possible to walk or ride your bike around the city and enjoy the outdoors. Shenandoah sits on the southern edge of the scenic Texas Piney Woods region, an area home to stunning forests and scenic lakes. Therefore, it's no surprise that the town sits within a few minutes of one of the more popular recreational lakes in North Houston: Lake Woodlands. Rent a kayak at Riva Row Boat House and paddle through a canal, past ducks and herons, to the picturesque lake that is surrounded by high-end homes. Bring your fishing gear and try your luck at North Shore Park or South Shore Park, where you may catch bass or catfish. If all of this isn't enough for you, work up a sweat on the hiking and biking trail that runs along the side of the lake. Whether you're looking for a relaxing afternoon at the lake, or something a bit more active, you'll find all you need at Lake Woodlands.
Lake Woodlands may have plenty to offer, but it's not the only place you can go to spend some time outdoors. In fact, Shenandoah is just a few minutes away from the WG Jones State Forest and the George Mitchell Nature Preserve, two great places to explore if you enjoy hiking and wildlife watching. Stroll along the 10 miles of trails in the George Mitchell Nature Preserve and you may hear the calls of owls from the tree tops, while in WG Jones State Forest you might catch a glimpse of the endangered Red Cockaded Woodpecker. Along with all the hiking, the state forest has two small lakes to fish in, as well as space to go horseback riding. Regardless of where you go, you'll discover just how easy it is to be immersed in the scenic beauty of the Texas Piney Woods.
---
---