---
South Padre Island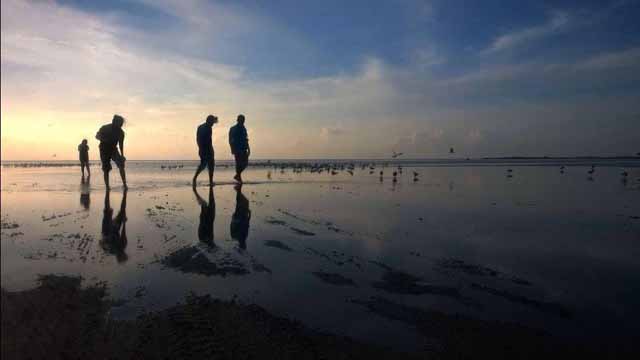 Step into paradise in South Padre Island, Texas' beach playground on the Gulf of Mexico. Perched on the southern end of the world's longest barrier island, the town of South Padre is the place to go to savor miles of pristine white beaches, crystal-clear water, and sunny weather. A veritable outdoor playground, South Padre offers an endless number of ways to enjoy a day out on the beach, along with a diverse selection of restaurants, a sprawling waterpark, and all the colorful souvenir shops you could ask for. Since the island is just a half-mile wide at its widest point, you're never more than a short walk away from the feeling of sand between your toes. All this adds up to a one-of-a-kind Texas beach getaway that is just as ideal for family vacations as it is for travelers seeking an unforgettable adventure of their own.
Pack your sunscreen and rest up before you come, because South Padre is home to an almost endless supply of ways to enjoy the glorious outdoors. Catch a wave at Isla Blanca Park or a trophy marlin with one of the local fishing guides. Build a small-scale model of your dream home on the beach with Sandcastle Lessons. Play a round at one of the Rio Grande Valley's best golf courses, South Padre Island Golf Club, or avoid the whimsical obstacles at the mini-golf course at Gravity Park. Rocket down a 60-foot slide and float down a lazy river at Schlitterbahn South Padre Island, a family-friendly waterpark full of thrill rides and a bit of something for everyone.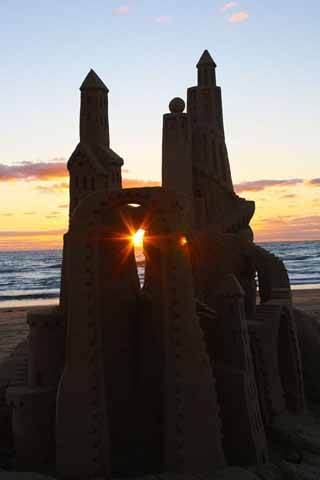 If you want to take it easy, sit back and enjoy the view of all the amazing wildlife that lives here. A dolphin tour like those with The Original Dolphin Watch will take you out on the water and get you up close to see these incredible creatures play. While you might be lucky enough to see a massive sea turtle on your tour, you're guaranteed to find them at Sea Turtle, Inc. as you learn all you ever wanted to know about these majestic animals. Don't miss the birding opportunities that abound at nature areas like the South Padre Island Birding and Nature Center and the free Laguna Madre Nature Trail.
South Padre may be best known as a Spring Break hotspot, and with good reason. The more than 50 bars that reside within 30 square miles keep the good times rolling year-round. Clayton's Beach Bar, one of the most famous of these, always has something going on, from fireworks to live music. It also hosts the after party for the annual Jailbreak Beach Escape, a challenging 5K run over more than 20 crazy, sandy, and wet obstacles. In October, South Padre Island is home to the Splash South Padre, an annual LGBT event that is basically a weekend-long party in October.
While there is much to see and experience in South Padre throughout the year, at its heart this beachside town is a laid-back place where families with small kids, seniors, and everyone in between can have a great time and create new memories. Plan your next vacation to South Padre Island and discover all that this Texas beach town has to offer!
---
---
South Padre Island, Texas
600 Padre Boulevard
South Padre Island, TX 78597
1-800-SOPADRE
www.sopadre.com