---

Events in Texas City
Texas City is a place that loves to get together. You can see it in the many local parades that march through town, and in the numerous community gatherings featuring food and music. No matter the time of year, Texas City pulls out all the stops to show you a great time.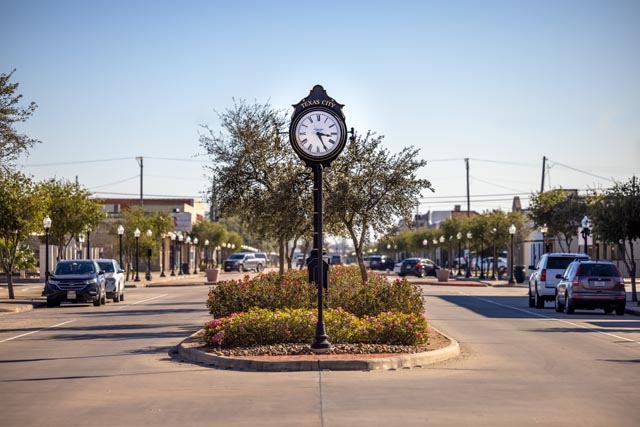 February
Mainland Mardi Gras Parade
Mardi Gras isn't just celebrated in Louisiana. Check out the annual family-friendly Mainland Mardi Gras parade in Texas City, where floats decorated in a sea of purple, green, and gold throw beads to spectators along a three-mile route along Palmer Highway between 29th Street to 6th Street. Begins at Carlos Garza Sports Complex
Ends at 6th Street
Texas City, TX 77590

Mainland Mardi Gras Gala
Throw on your finery for a night of Carnival style music, dinner, and dancing! The annual Mainland Mardi Gras Gala, sponsored by the Rotary Club of Texas City, raises money for a variety of charitable causes while showing participants an evening of razzle-dazzle. Charles T. Doyle Convention Center
2010 5th Ave N
Texas City, TX 77590
Father Daughter Dance
Dads and daughters enjoy an evening of music, dancing, food, and fun at Texas City's annual Father-Daughter Dance every February. School-aged girls and their dads or father figures are invited to take part in the event, which also includes a souvenir and memory photo.
Charles T. Doyle Convention Center 2010 5th Ave N
Texas City, TX 77590
---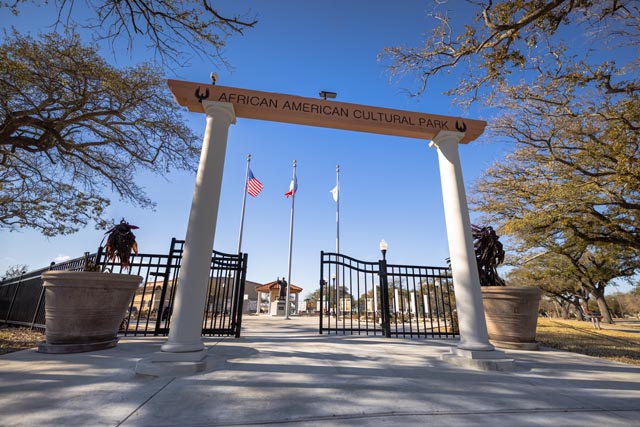 March
St. Patrick's Day Parade
May the luck of the Irish be with you on this annual day of indulgent festive fun. Floats and bands festooned in green line up at Texas City High School for their march through town to the Godard Park Baseball Fields. Bring the kids for a shamrockin' good time! Texas City High School (line up)
1431 9th Ave. N
Texas City, TX 77590
---
April
Eggstravanza
Enjoy Easter cheer and mild springtime weather at this festive community egg hunt. Different age groups vie for eggs, and areas for special needs kids are included within each age group. Meet the Easter bunny, get your face painted, and enjoy a game of laser tag.
Carlos Garza Sports Complex
3300 Magnolia Avenue
Texas City, TX 77590
Texas City Art Festival
Come see works of visual wonder created by regional artists at the annual Texas City Art Festival, a juried art show held in the Doyle Convention Center. The event kicks off with an opening night and reception, followed by four days of viewing.
Charles T. Doyle Convention Center
2010 5th Ave N
Texas City, TX 77590
---
May
Cinco de Mayo Parade
Watch as brightly decorated Jeeps, cars, and floats ride from Manuel Guajardo Jr. Elementary School to Nessler Park for an annual celebration commemorating Mexico's 1862 victory over the French at the Battle of La Puebla. Following the parade, enjoy live music, entertainment, food, and kid's activities.
Nessler Park 1500 5th Avenue N
Texas City, TX 77590
---
June
Juneteenth
Texas City is home to numerous Juneteenth festivities. Nearby Galveston was the first place in the country to commemorate the holiday, which marks when word finally reached enslaved people that they'd been freed by the Emancipation Proclamation—three years after it was signed. Texas City celebrates the holiday and the area's African American heritage with a parade, Gospel Fest, golf tournament, poetry slam, and the Charles Brown Juneteenth Celebration, which features a barbecue cookoff and music.
Bay Street Park Amphitheater
800 Bay Street N
Texas City, TX 77590
---
July
Independence Day Parade and Fireworks
Come on out for a star-spangled celebration, Texas City style! Events kick off in the morning with a parade through downtown setting the mood for a day of patriotic events. As night falls, the Bay Street Park Amphitheater becomes the center of activity with live music and fireworks lighting up the summer sky. Happy Birthday, America!
Bay Street Park Amphitheater
800 Bay Street N
Texas City, TX 77590
---
October
Touch-a-Truck
This unique family event held along 6th Street is one of the most anticipated of the year for families. Children have a chance to climb on, explore, and discover more than 70 different big trucks and vehicles. A child's dream come true, the event also features monster truck rides, a reptile exhibitor, moonwalks, face painting and balloon animals, food trucks, arts and crafts and music. A special quiet hour is available for kids with sensory sensibilities and features no horn honking.
6th Street Downtown Texas City
Texas City, TX 77590
Halloween Festival
Calling all goblins, ghouls, Disney princesses, and superheroes. Texas City's annual Halloween Festival is a not-so-scary gathering for families featuring a costume contest, haunted house, indoor and outdoor games, food, and loads of candy. Come on down for a sort of spooky good time!
---
December
Snow Spectacular
Overnight, Texas City's Nessler Park is transformed into a winter wonderland in this one-of-a-kind event that will transport you to the North Pole. At least if feels that way! Kids play in real snow brought in for the event, so dress warmly. There are designated areas for both little kids and big kids, and Santa is available for pictures. Ho, ho, ho!
Nessler Park
1500 5th Avenue N
Texas City, TX 77590
---
---