---
Dumas Moore County Chamber of Commerce
1901 S. Dumas Ave. PO Box 735
Dumas, TX 79029
(888) 840-8911
www.dumaschamber.com/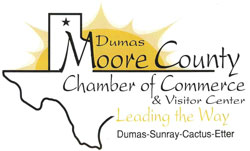 5 Ways to Experience the Real Wild West in Dumas
By Ashley Donde
A town brimming with the tall tales of the Wild West, a pioneering spirit, and plenty of pride, Dumas is a laid-back getaway from the daily hustle and bustle. The namesake of the famous 1920's song "I'm a Ding Dong Daddy from Dumas," there's more than meets the eye in this High Plains hideout. Grab a bite to eat of local Tex-Mex and watch the tumbleweeds roll by, or camp out among the rugged beauty of the Texas Panhandle. With plenty of lodging to choose from—including a "horse motel" for those who wish to travel with their equine friends—this small town is begging to be explored.
---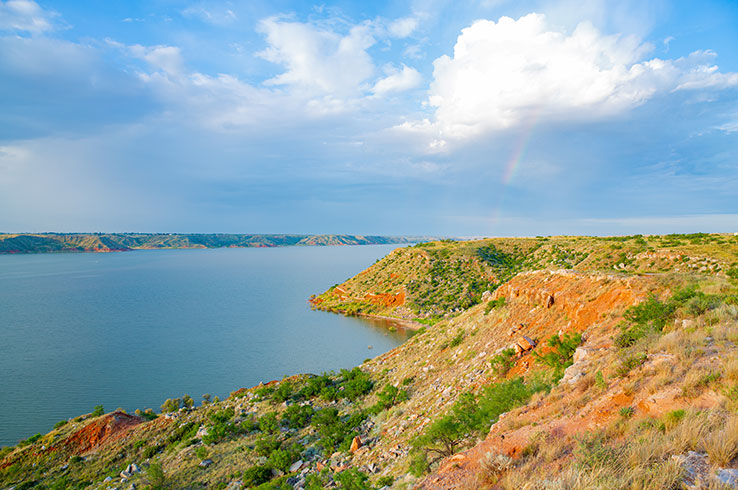 Explore an Oasis on the High Plains
To truly experience the "wild" in Wild West, head to Lake Meredith National Recreation Area. This 10,000-acre lake is an oasis in the arid High Plains of Texas that offers endless outdoor adventures. Walk in the footsteps of the earliest peoples on remote and rugged hiking trails, rent a pontoon boat or a kayak and explore water-filled canyons, and enjoy stunning lake views before camping under the stars. Keep your eye out for wildlife, including bobcats and red foxes, and test your angling skills while fishing for bass, catfish, and walleye. Lake Meredith is the perfect way to connect with nature ideal for anyone who truly wants to get away from it all.
---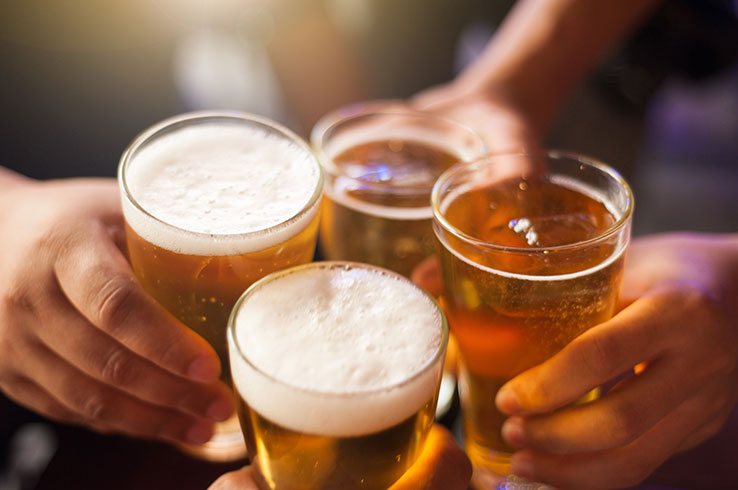 Savor Local Brews & Family Fun
If you're a craft beer drinking enthusiast, you know that no trip anywhere in Texas is complete without sampling some of the local brews. Yet in the fall at the Dumas Ears & Beers Festival, you can try some of the best beers of the Texas High Plains all in one place. Choose from the wide range of ales and lagers from Dumas' own microbrewery, Toppled Turtle Brewing Company, as well as canned brews from the town's restaurants.
When you aren't sipping and savoring, get something to eat from the array of food trucks and browse the multitude of vendor stands that make up the Sidewalk Sale before you settle in to enjoy all the live music. The Ears & Beers Festival is held in downtown Dumas and coincides with the Tumbleweed 100 Bike Ride, offering even more fun things to see and do in town before an after the ride.
---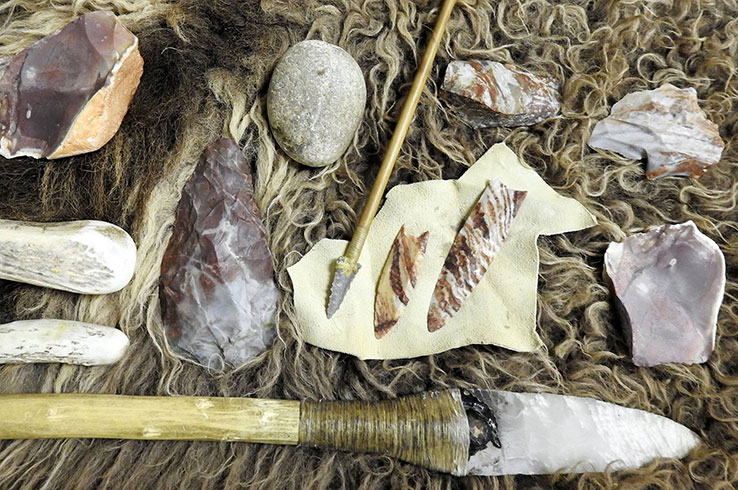 See Ancient Petroglyphs
When you think of the Wild West, images of cowboys and horses likely come to mind. But this part of Texas was a very different place 13,000 years ago, when ancient groups of mammoth hunters searched for flint to use for spears and other tools. Explore this chapter of history at the Alibates Flint Quarries National Monument, where you can still find the colorful flint that was prized and traded for its high quality. Discover how ancient peoples survived here when you take a free ranger-guided hiking tour of the quarry pits, and search for petroglyphs along the way.
After your hike, visit the Alibates Gardens to learn about medicinal plants and how local flora contributed to human survival. The Mesquite Trail nearby is a short 10-minute hike where you'll see mesquite trees from the Ice Age, along with other plants and animals that have called this area home for millennia.
---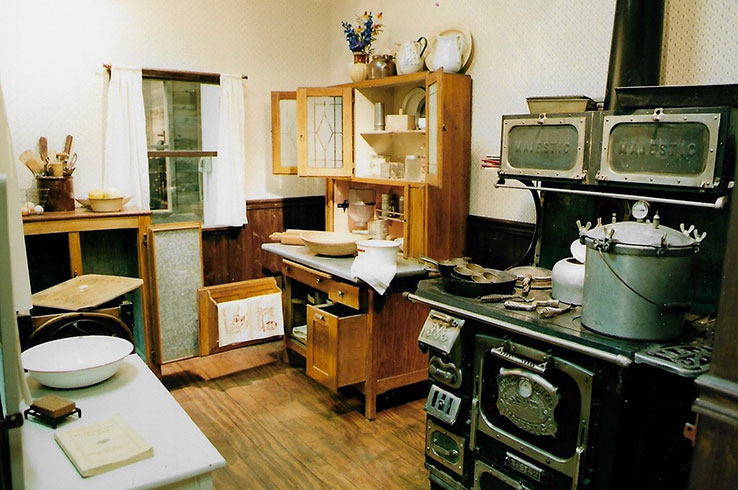 Experience Life on the Frontier
Fast forward from ancient mammoth hunters to 19th- and early 20th-century Texans, and discover what life was like for them at Window on the Plains Museum. Step inside an old-fashioned general store and post office, stocked with all the typical odds and ends of the era. Take a gander at the one-stop shop physician, druggist, and dentist's office that was commonplace in the late 1800's. Imagine getting your teeth pulled by your pharmacist. On second thought, let's leave that thought in the past.
Visit a replica 1920's family home constructed by a master carpenter and check out other relics from the era, including a telephone switchboard and a horse-drawn buggy. This museum is quite expansive and will give you a pretty good idea of what life was like at the turn of the 20th century.
---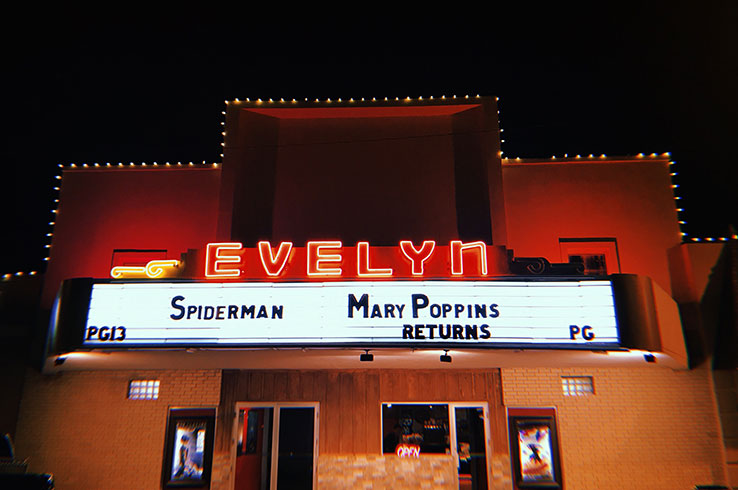 Catch a Blockbuster at a Historic Theater
Although you can find movie theaters just about anywhere, the Evelyn Theatre isn't your typical movie house. Opened in 1946, this historic theater in downtown Dumas still screens Hollywood's biggest hits. Recently renovated, the Evelyn Theatre still has plenty of classic charm that you'll geek out over if you're a history enthusiast. Grab a comfy seat, order some fresh popcorn, and treat yourself to an old-fashioned night of film at this historic movie theater.
---
Get a taste of the modern Wild West when you visit Dumas, a one-of-a-kind destination tucked away in the High Plains of Texas. Learn more about all Dumas has to offer here.
About the Author: Ashley Donde is a freelance writer who loves adventure. Her family of four can often be found exploring the great outdoors, touring museums, or enjoying a local festival.
---
---
Dumas Moore County Chamber of Commerce
1901 S. Dumas Ave. PO Box 735
Dumas, TX 79029
(888) 840-8911
www.dumaschamber.com/