---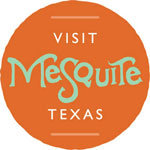 5 Ways to Enjoy a Fall Weekend in Mesquite
The arrival of fall is a magical thing. Summer's sizzle ceding to autumn's amiable temperatures makes it a wonderful time to be outdoors, and the season also holds some of the year's liveliest festivals. This is especially true in Mesquite, an authentically Texas town declared the Official Rodeo Capital of Texas by the Senate since 1993. While it holds fast to its own personality, Mesquite is all of 15 minutes east of Downtown Dallas. Easy to get to and an ideal launch pad for exploring the beating heart of North Texas, this is the place you'll want to be this fall. Read on to discover why.
---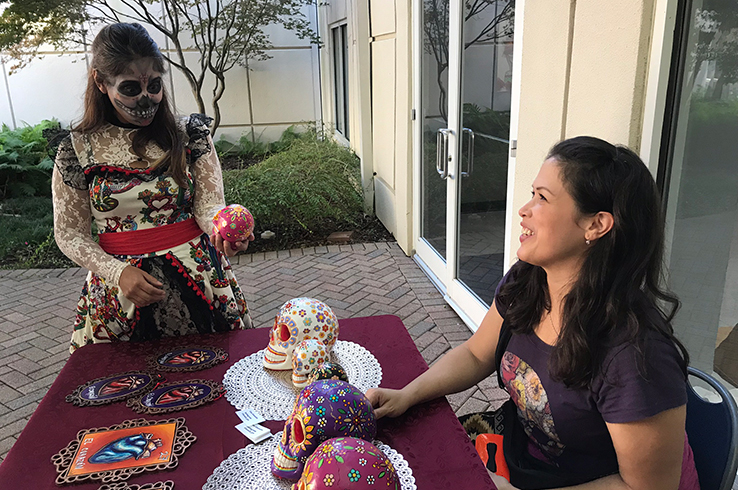 Experience the Spooky Thrills of the Season
Decorative sugar skulls, hallways haunted by lingering spirits, and a race with zombies. All the frightful thrills of the Halloween season are yours to be had in Mesquite. It all starts with the Guts & Glory Zombie Run and Challenge (late September). See if you and your team have what it takes to survive a horde of the undead as you complete challenges, conquer obstacles, and show off your teamwork skills while racing through the woods of Camp Rorie Galloway. For something a bit less spooky, step back into the past at PumpkinFest (Oct. 19). Dress up in your finest Halloween costume and check out the live Medieval jousting, falconry bird and archery shows, pumpkin pie eating contest, and more.
In the days leading to Halloween, revel in the vibrant cultural fun of Mesquite's Day of the Dead Celebration (Oct. 26). Listen to live music, learn how to paint your own sugar skull, admire stunning works of art, and shop local vendors. Have a frightfully good time on the Haunted Hospital Tour, when you might encounter lingering spirits that have long slumbered. The Mesquite Symphony Orchestra's fall concert, Sounds in the Night, ends the evening with a flourish. All the action takes place at the Mesquite Arts Center, and you'll want to get here early to get the most out of the experience.
---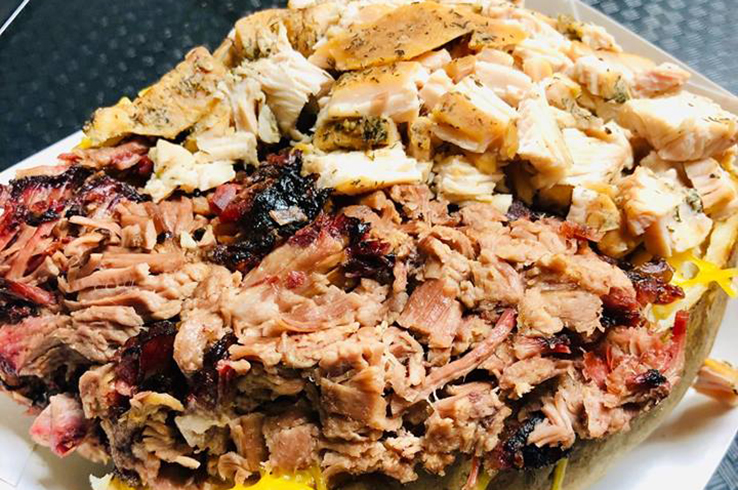 Get Your Fill at Mesquite BBQ
Sometimes, the perfect antidote to a chilly night in North Texas is a hearty serving of piping-hot barbecue. Fill your plate with an enticing selection of mouthwatering meats at Mesquite BBQ, a local outfit that has served the hungry folks of Mesquite since 1959. Step inside and the aromas of slow-roasted beef, ham, turkey, sausage, chicken, and pulled pork will tickle your nose. Pair your meats of choice with baked beans, potato salad, mac-n-cheese, or any of the other sides. Make sure to leave space for a slice of blueberry cheesecake, peach cobbler, banana pudding, or any of the other sugary-sweet desserts. Clean your tray and you'll be as stuffed as a Thanksgiving turkey.
Any town named Mesquite must have a strong barbecuing pedigree, and that's certainly the case. After all, it's here you'll find J&R Manufacturing. J&R's smokers, broilers, and rotisseries are used in the finest restaurants around the world and by some of the top chefs around, including Wolfgang Puck, Emeril Lagasse, and Gordon Ramsay. Want to taste what these smokers can do? Head on over to Mesquite BBQ, home of J&R's original smoker.
---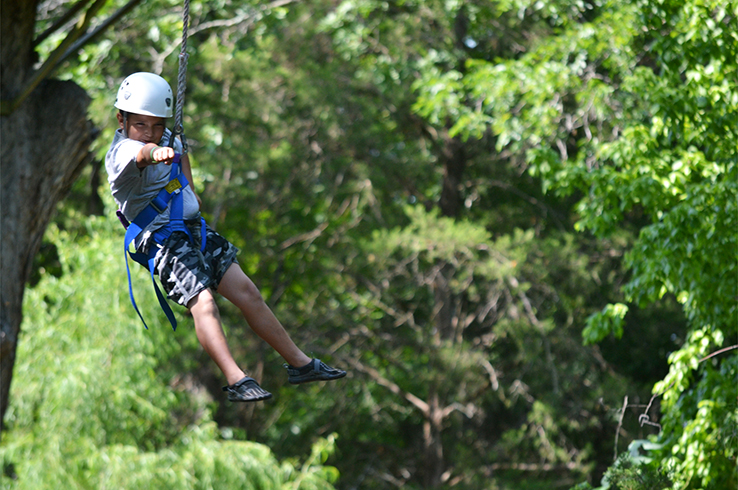 Enjoy the Fresh Fall Air
The friendlier autumn air makes it the perfect season to get outdoors, and there are plenty of ways to do just that in Mesquite. Work up a sweat, or go for a leisurely stroll, along the 4.25-mile Mesquite Heritage Trail, which winds past oak trees and through parks while connecting the Mesquite Golf Club with other spots in town. Then take your time as you traverse the Paschall Park Butterfly Trail, a lush showcase of native plants, trees, wildflowers, and animals. The best time to visit the trail is in late September, when the Monarch Butterfly migration is at its peak.
While there is much to see and do on these two trails, there's more adventure to be had. Savor a picnic on the large covered pavilion at Camp Rorie Galloway, fish and kayak on the lakes, soar on zip lines, and conquer the ropes course. Samuell Farm, a vast 609-acre park, is another urban escape ideal for afternoon picnics and hikes that's even home to an RC airplane area. Drive a few minutes northeast and you'll come across the sprawling Lake Ray Hubbard, a picturesque locale where you can rent a personal watercraft or pontoon boat and get out on the water for a few hours. With the cooler fall air, there's no better way to spend a day here.
---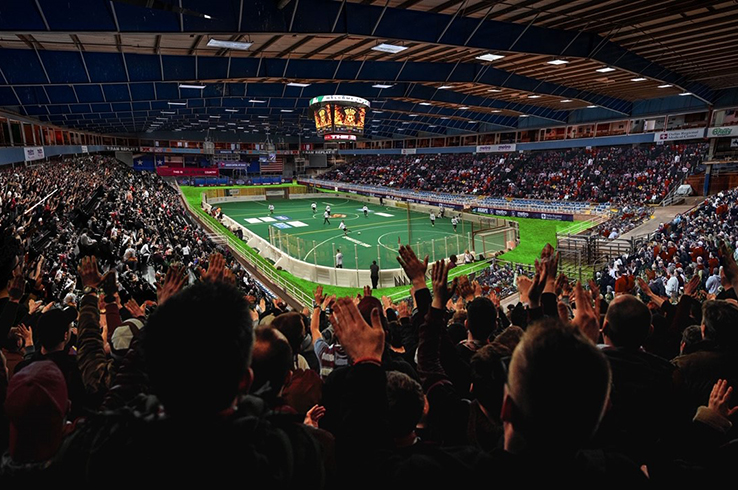 Catch All the Fast-Paced Action of Arena Soccer
Dazzling feats of skill, goals scored with stunning acrobatics, and a team of six lead by a legendary coach. This is what awaits when you go to a Mesquite Outlaws game. Playing its first season in the Major Arena Soccer League, the Mesquite Outlaws are helmed by Tatu, one of the most accomplished indoor soccer players of all time. Each match, held at the Mesquite Arena, is contested between five field players and one goalkeeper in a small pitch enclosed in walls like you'd see in a hockey rink. These cramped quarters mean a lot of action, and even more goals, throughout the game. The Outlaws make their debut in late November, and they'll play 12 games at home through April.
---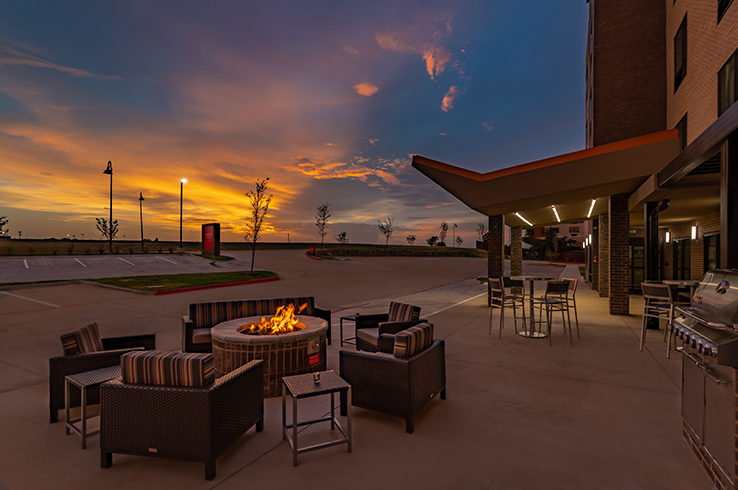 Get Cozy in an Upscale Hotel
No fall getaway is complete without finding a great place to stay, and Mesquite has more than its fair share of hotels to choose from. If you're staying for a while, Townplace by Marriott is a top option. Studios and one-bedroom suites come with fully equipped kitchens and plush Simmons Beautyrest beds, while the latter also has a spacious living room area with a pull-out sofa bed. Meanwhile, the Courtyard by Marriott offers artfully adorned guest rooms, indoor heated pool with a fitness center, and a bistro with a full-service bar that serves breakfast and dinner.
There are even more comfortable stays to be had at the Fairfield Inn & Suites, which also has an indoor pool with a hot tub and a fitness center with free weights. To stay near the Mesquite Convention Center & Exhibit Hall or the Mesquite Championship Rodeo Arena, opt for either the Holiday Inn Express or the Hampton Inn and Suites. All these hotels are ideal starting points to your visit, but they aren't the only places to stay here. Check out the Mesquite's other hotels here.
---
Not only does Mesquite have a lot going on this fall, but it's also just 15 minutes away from many of the other things to see and do in the Dallas and Fort Worth area. Staying here is one of the best ways to experience the best of North Texas for yourself. Plan your visit here.
About the Author: James Waterson is the head writer and content specialist for Tour Texas. When he isn't writing about the many great places in the state of Texas, he's planning his next epic adventure in the Lone Star State.
---
---