---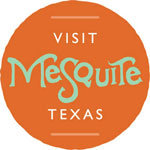 5 Ways to Indulge in Mesquite's Mouthwatering Food Scene
Start your day with a sugary sweet doughnut that melts in your mouth and get your fill on flavorful tacos and fall-off-the-bone ribs throughout the rest of the day. This is just a taste of how you can treat your taste buds in Mesquite, where you'll find a kaleidoscope of aromas and flavors from all four corners of the globe. As one of the Dallas-Fort Worth area's top foodie destinations, there are so many options on the menu here that you may not know where to start. Fear not, hungry traveler. Follow these carefully curated food trails and you'll be savoring some of Texas' finest fare in no time.

Traverse the Taco Trail
There are few things more satisfying than the crunch of a hard-shelled taco, but what's inside counts just as much. For truly authentic Mexican eats, Mesquite's Taco Trail has it all. Sink your teeth into the enticing range of tacos served at La Salsa Loca, which has everything from chicken and fish to more exotic bites like trompo, pork spiced with smoked paprika that is a specialty of Northern Mexico. The tacos at Real Mexican Tacos are just as savory. Greet the morning with a few breakfast tacos stuffed with scrambled eggs and your choice of ham, bacon, potato, or sausage. Come back for lunch for the chicken, pork, beef, barbecue, or even lengua tacos, all served on your choice of decadent corn or flour tortillas.
To sample a wide range of tacos, few places have Tortas Revolucion's selection. Beyond the traditional favorites, this eatery serves the likes of huitlacoche (a fungus that tastes like a mixture of mushrooms and corn) and prickly pear. Make sure to save some space for Tortas Revolucion's long tortas menu that includes sandwiches stuffed with sausage, eggs, breaded beef, ham, and even pineapple.
While these restaurants have plenty to offer, you're just getting started. There are plenty more taquerias to check out in Mesquite. Let the Taco Trail be your guide to some seriously good eats.
---

Turn the Donut Dial to Sugary Bliss
Glazed, sprinkled, filled with cream or jelly, and iced. When it comes to doughnuts, Mesquite has the kind of shops that would make Homer Simpson jealous. Cruise around town and you'll see nearly 20 first-rate doughnut shops, each offering its own take on your favorite breakfast confection. Follow the aromas of fried batter on over to Home Made Donuts to try out their soft and succulent glazed or chocolate donuts, or treat yourself to a buttermilk cake doughnut. Not far away, Kiss Donuts has its own glazed and frosted pastries topped with colorful sprinkles. When you're craving something positively indulgent, stop by one of the many locations along the Donut Dial.
---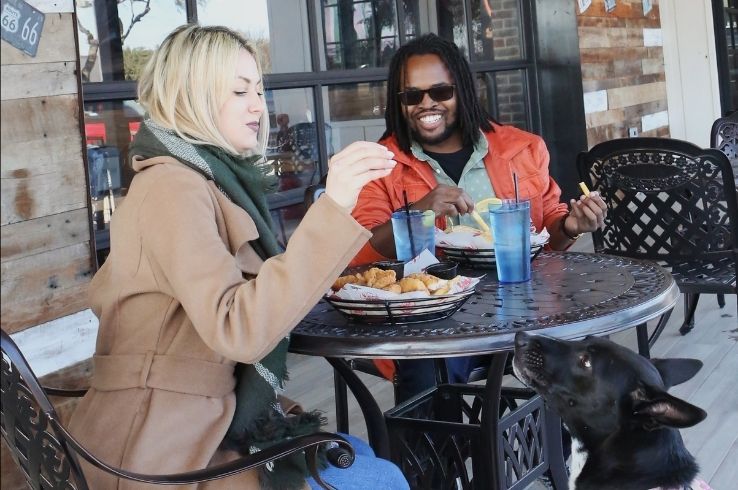 Enjoy Outdoor Dining at Its Finest
With more than 230 days of sunshine per year, Mesquite is the kind of place where you'll want to get outdoors. That's exactly what you can do at its multitude of restaurants that have outdoor patios, where you can savor a leisurely lunch as you breathe in some fresh air. Order up a hearty handcrafted burger and a side of sweet potato fries and chow down on the patio at JC's Burger Bar, or stuff yourself with a cheesy quesadilla or some Baja tacos in plain air at Fuzzy's Taco Shop. Meanwhile, at Atheneos Greek Village Cafe, the delectable gyros and souvlaki are best savored outdoors. Hungry but you don't want to go inside? Mesquite has 15 restaurants with outdoor dining that are ideal for lazy afternoons and quiet evenings spent with great food and even better company.
---

Satisfy Your Sweet Tooth
Freshly squeezed fruit juices, delicate scoops of ice cream, and traditional hits like dream-worthy churros and oh-so-satisfying mangonadas are irresistable. When your sweet tooth beckons, find your Fruteria Fun in Mesquite. There are a number of fruterias (Mexican dessert shops that typically serve fruity sweets), so save enough space to treat yourself to everything.
The Ice Cream Bar has churros stuffed with chocolate or strawberry, as well as funnel cakes, fruit popsicles, crepes, banana splits, and so much more. While you could get your fill here, you'd be selling yourself short. Known for their cakes, Fantasy Cakes & Fruteria has popular snacks like pina loca and mangonadas to go along with their plethora of pastries and baked goods. These spots are a great starting point, but there are a ton of other local spots you won't regret checking out.
---

Savor Authentic Texas Barbecue
With a name like Mesquite, you know you'll find some amazing barbecue here. Follow the Mesquite BBQ Trail for a plate full of some beautifully smoked brisket, ribs, chicken, turkey, and all your favorite fixings. A local institution since 1959, Mesquite BBQ has it all. Meat plates, sandwiches, loaded potatoes, and mac n' cheese, all of which you can enjoy in the old-fashioned restaurant complete with hunting trophies.
You'll find more of the same over at Soulman's Bar-B-Que, as well as the restaurant's signature BBQ Bowls that are filled with the likes of spicy potatoes, sausage, french fries, mac n' cheese, and more. You can even build your own, choosing from two vegetables, meats, fixings like butter or bacon bits, and a barbecue sauce. There's plenty more where that came from, so make sure you stop by the additional places on the Mesquite BBQ Trail.
From delicious barbecue and Mexican-style sweets to tantalizing tacos and pillowy doughnuts you'd like to dive into, Mesquite has all the good eats you could ask for. Discover everything else this North Texas town has to offer and plan your visit.
---
---